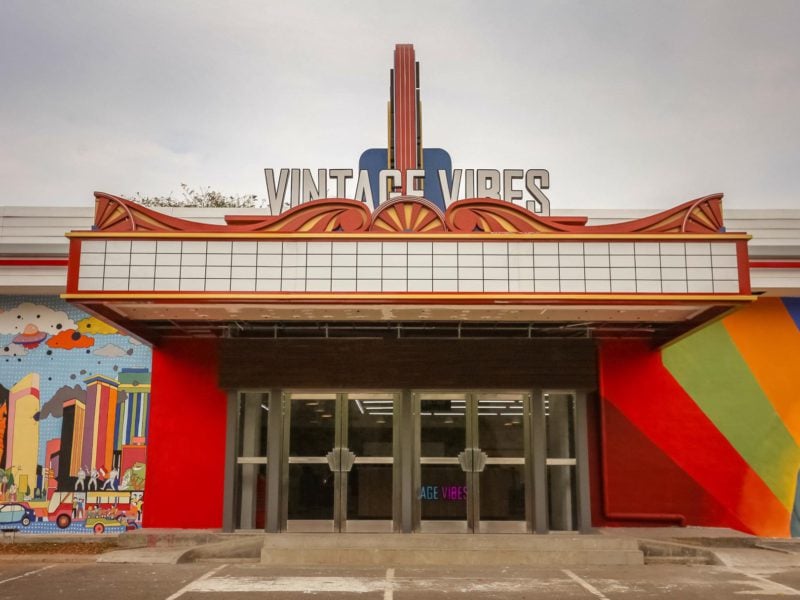 Local Guide
Get Lost in These 10 Best Thrift Shops in Jakarta
With the weariness of the public of the damaging effects of clothing waste and unsustainable businesses in general, thrift shops come to the rescue. With the increase of interest in thrifting, people all over Indonesia began to open more thrift shops, like in Jakarta. You can buy stuff from secondhand jackets, vintage shoes, to cheap shirts from high-end brands. Other than giving a better price tag, thrift shops in Jakarta give an alternate market for fashion. So to continue the fight against fast fashion, here's a list of the best places of thrift shops in Jakarta for you!
1. Pasar Senen, Central Jakarta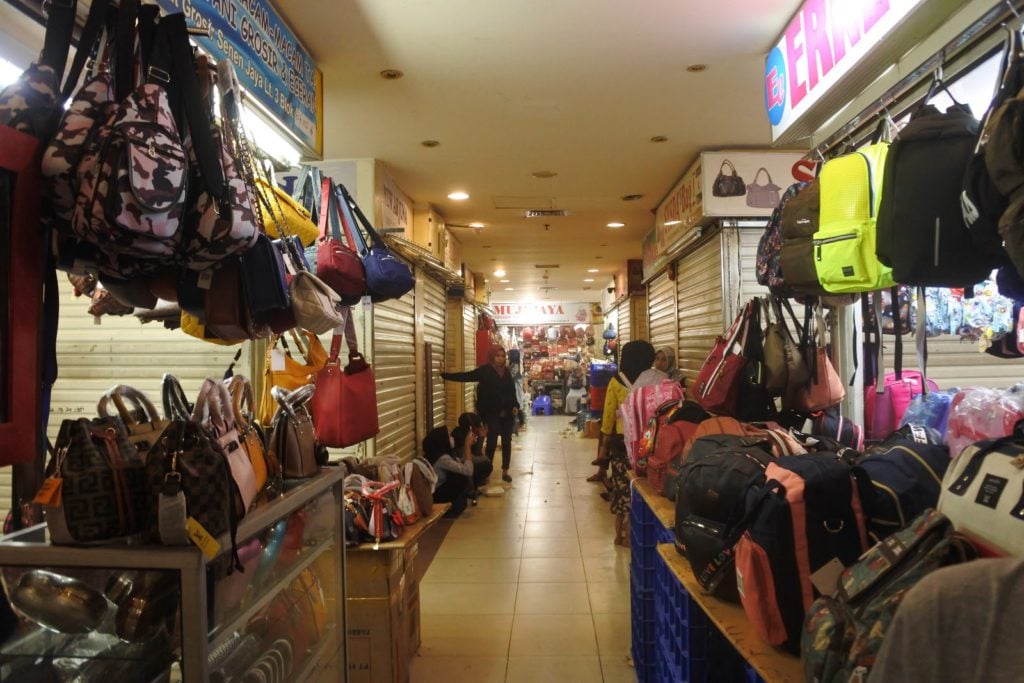 Arguably one of the most legendary in the list, Pasar Senen is the center and best thrift shops in Jakarta. From fancy hats to oxford shirts, to Polkadot dresses, Pasar Senen holds many hidden treasures in its many sellers and has become one of the best thrift shops in Jakarta, because of that, the prices are slightly a bit higher, around Rp40,000-Rp70,000. There are also hundreds of small shops dedicated to used clothing even vintage ones, Pasar Senen will easily be your favorite pick. Be sure to dress appropriately, because Pasar Senen can be a real sweater.
Address: Pusat grosir senen jaya blok 4, Blok IV, RW.3, Senen, Kec. Senen, Kota Jakarta Pusat, Daerah Khusus Ibukota Jakarta 10410
Opening Hours: 08.00 – 17.00 (Every day)
2. Pasar Santa, South Jakarta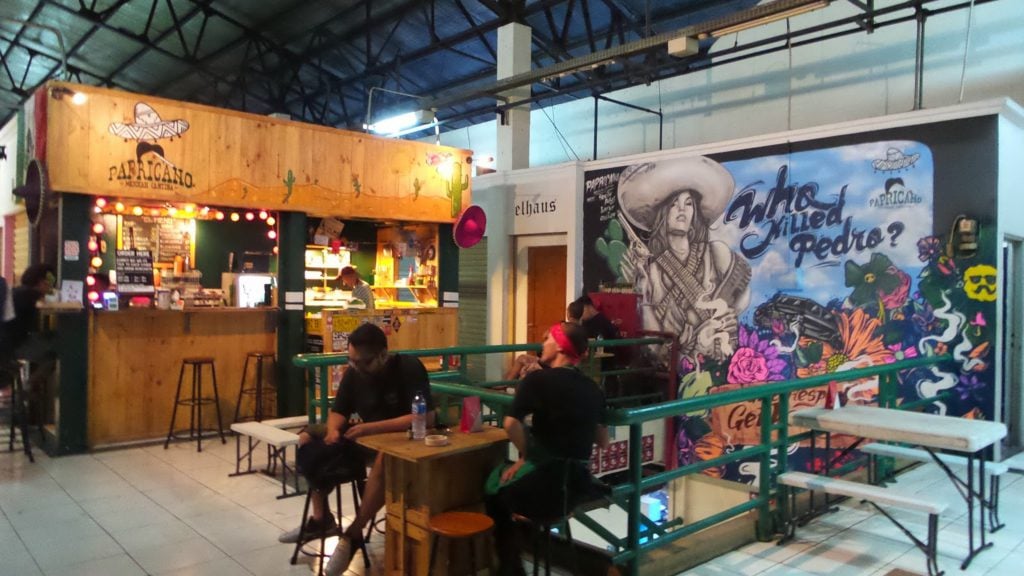 This particular venue has been transformed more and more into a hub of various famous and interesting thrift shops, from walkmans, old records, and to the vintage clothing. It is home to Cheap Thrills, a favorite among Jakarta's youth because of its curated collection depending on the trend. Another famous thrift shop here is Nostalgeeks and The Club which sells items such as jerseys, retro sneakers, even vintage accessories. So head down to this thrift shop slash market in South Jakarta to get to know these curated old items! Prices here vary according to what type item you're buying, it could range from Rp30,000-Rp100,000.
Address: Jl. Cisanggiri II No.RT.5, RT.5/RW.4, 4, Petogogan, Kec. Kby. Baru, Kota Jakarta Selatan, Daerah Khusus Ibukota Jakarta 12170
Opening Hours: 07.00 – 19.30 (Every day)
3. Tarigan Collection, North Jakarta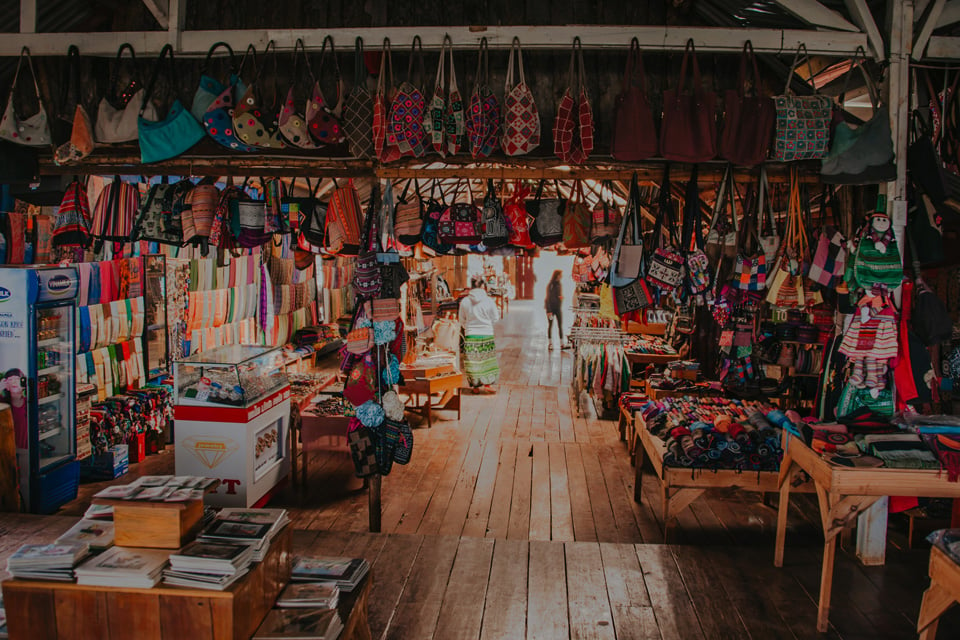 As a legendary thrift shop or thrifting venue in North Jakarta, Tarigan Collection is said to have one of the best thrifting options. Brands like Adidas or Giorgio Armani aren't a rare find in Tarigan Collection's selection, with an affordable price of course. But like an experience in Pasar Senen, be prepared for the heat! Of course, with the conveniences and cheap price around Rp30,000-Rp70,000, there would always be some sacrifices of not being perfect!
Address: Jl. Walang Baru Raya No.12, RT.10/RW.7, Tugu Utara, Kec. Koja, Kota Jkt Utara, Daerah Khusus Ibukota Jakarta 14260
Opening Hours: 09.00 – 22.15 (Every day)
4. Pasar Baru, Central Jakarta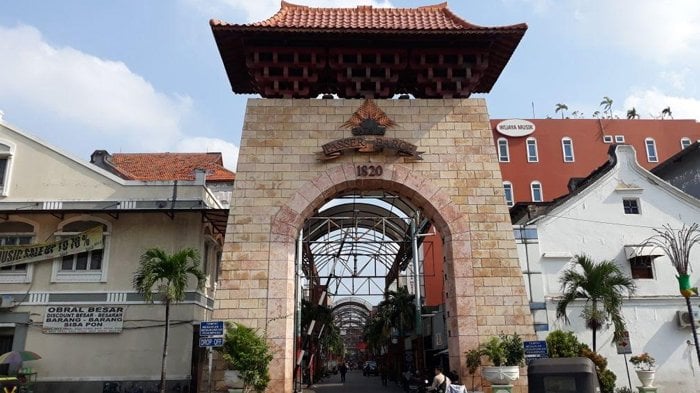 Arguably a rival of Pasar Senen that is as legendary, Pasar Baru arguably wins by being more comfortably modern. Due to the more curated nature of the selection, items in Pasar Baru are more expensive compared to Pasar Senen. For example, one of the famous thrift shops in the area is Metro Atom Plaza which sells clothes from all over Asia. You can also find various accessories and antiques in this thrift shop in Central Jakarta, besides their collection of old clothes, all have a varied price, which is around Rp25,000-Rp70,000.
Address: Jl. Ps. Baru No.2, RT.15/RW.4, Ps. Baru, Kecamatan Sawah Besar, Kota Jakarta Pusat, Daerah Khusus Ibukota Jakarta 10710
Opening Hours: 24 Hours (Every day)
5. Blok M Square, South Jakarta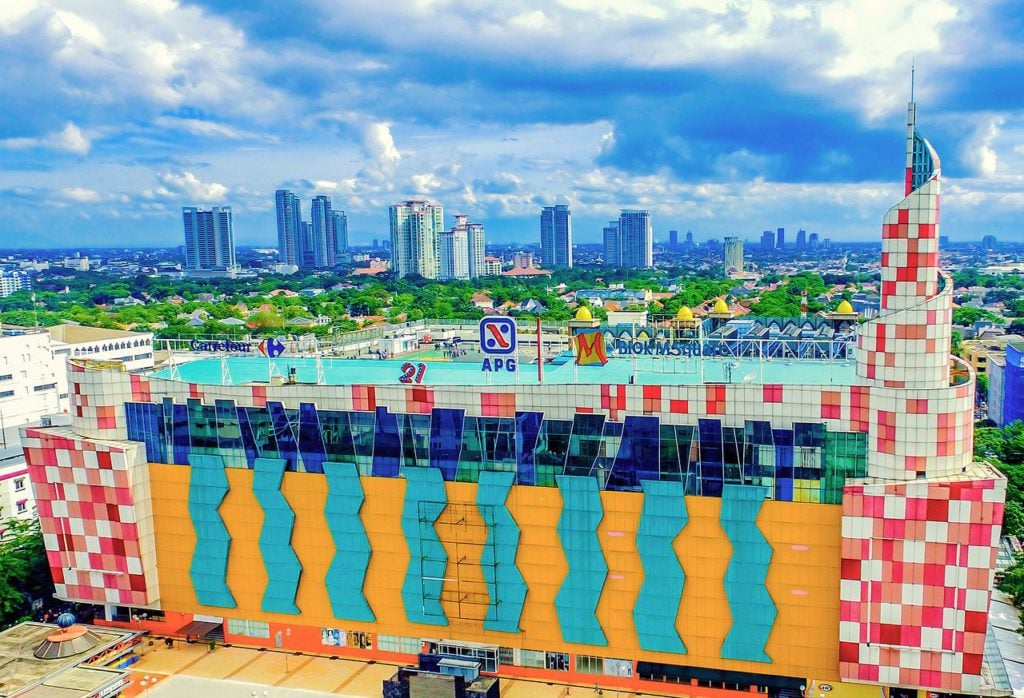 As a well-known place for Jakartans to buy goods with cheaper price tags, Blok M Square also has a vintage selection. It is well-hidden from the public eye, but it's one of the best thrift shops in Jakarta. It is located in Blok M Square's basement, like a hidden treasure. The vintage collection in Blok M Square is in Blok E where they sell vintage clothes, cameras, books, cassettes, and records all around Rp30,000-Rp200,000. So head down to the basement to find hidden treasures that suit your taste and style!
Address: Jl. Melawai 5, Melawai, Kec. Kby. Baru, Kota Jakarta Selatan, Daerah Khusus Ibukota Jakarta 12160
Opening Hours: 11.00 – 18.00 (Every day)
6. Pasar Kebayoran Lama (Under-Fly Over), South Jakarta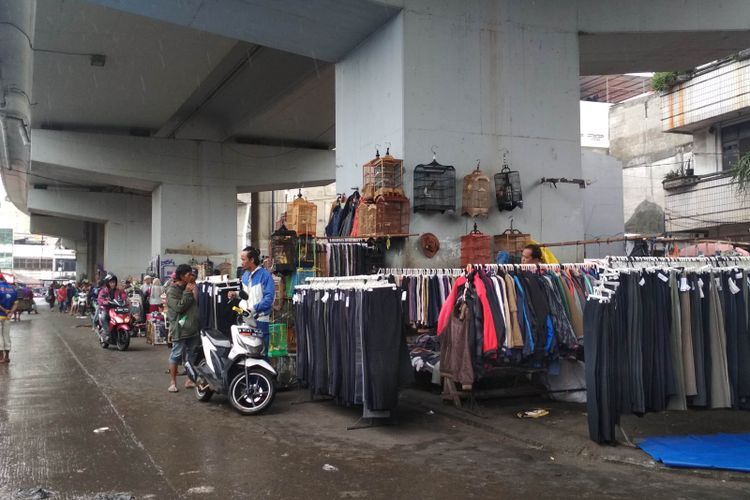 Located near the train station and under the flyover, this thrift shop in Ciledug, South Jakarta, holds good secondhand deals despite lowly appearance. From watches, bags, shoes, and even clothes, almost all of the things sold here are with recognizable brands, all-around a fair price Rp25,000-Rp70,000. Of course, the brands of the products won't stop the vendors from giving you affordable prices in your transactions!

Address: Jl. Ciledug Raya No.17, RT.1/RW.1, Kby. Lama Utara, Kec. Kby. Lama, Kota Jakarta Selatan, Daerah Khusus Ibukota Jakarta 12220
Read also: Best Street Market in Jakarta
7. Jembatan Item Thrift Shop, East Jakarta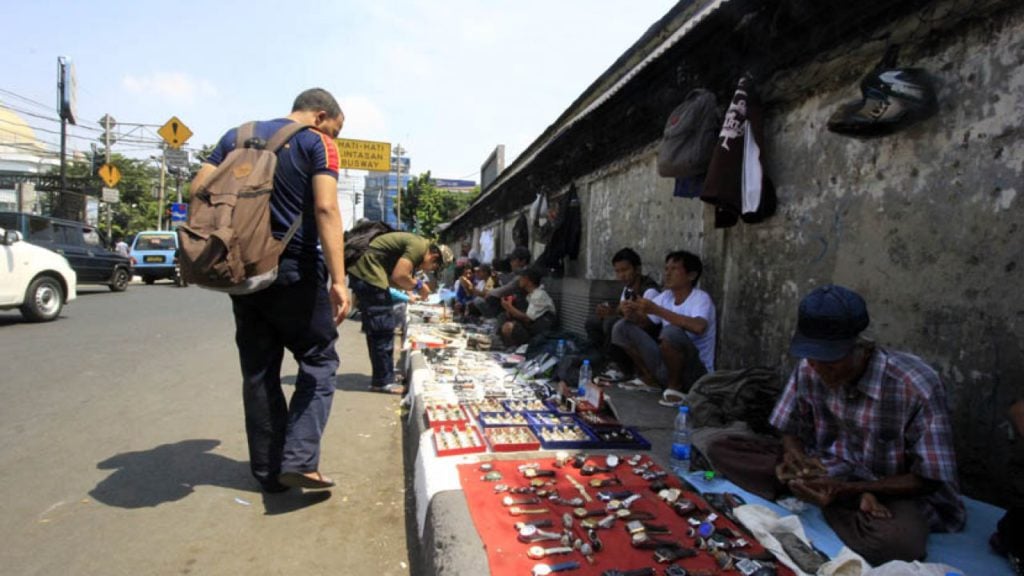 Known to be a go-to thrift shop and as legendary as the other venues in Jakarta, Jembatan Item is a favorite for many. Even with its shortcomings of the heat of the day, shoppers from all around town know that Jembatan Item's worth it, from vintage watches, and other vintage accessories, all around Rp50,000-Rp150,000 or more. When coming to Jembatan Item, get ready with your negotiation skills, who knows, maybe you'll be a silver-tongued devil you're always meant to be once you're finished shopping at Jembatan Item's vendors!
Address: Jl. Bekasi Bar. III No.3, Rw. Bunga, Kecamatan Jatinegara, Kota Jakarta Timur, Daerah Khusus Ibukota Jakarta 13350
Opening Hours: 08.00 – 18.00 (Every day)
8. Vintage Vibes Thrift Shop, Serpong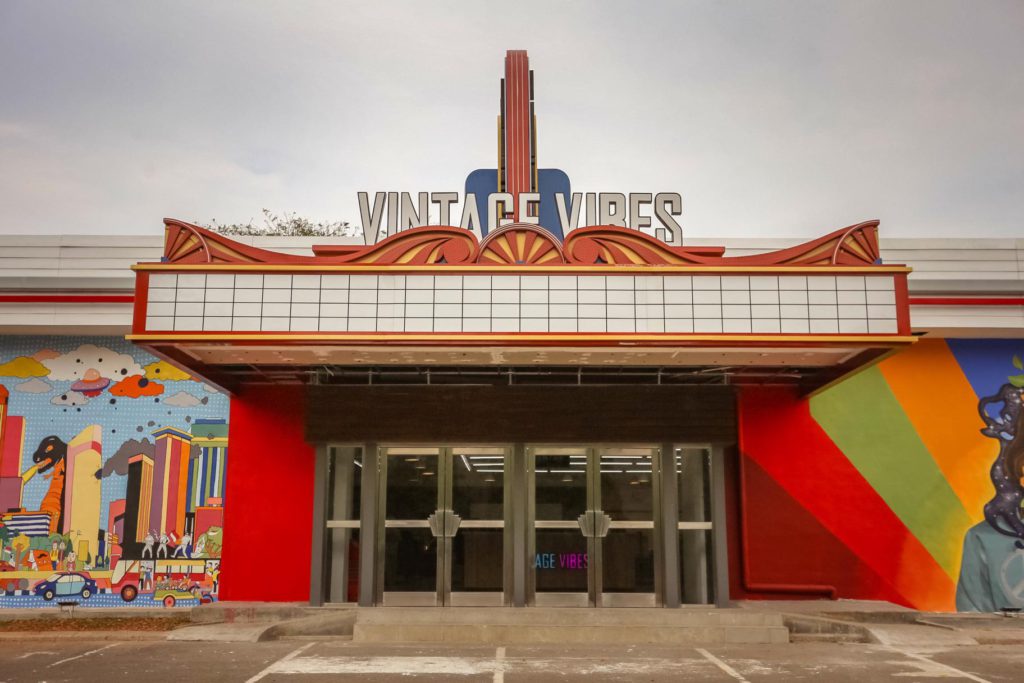 With its vintage theme, Vintage Vibes tries to sell used items with a new and improved appearance in their store. Understanding the change in consumer habit and fashion trend in the newer generation, the minds behind Vintage Vibes sells many old clothes selection.
Items such as lamps, shoes, necklaces, clothes, and many more vintage collections are displayed in this thrift shop in Serpong, Tangerang. So, if you want a pleasant place to thrifting and a variety of cheap yet branded clothing option, head down to Vintage Vibes, their prices are around Rp40,000-100,000!
Address: The Flavor Bliss, Pakulonan, North Serpong, South Tangerang City, Banten 15325
Opening Hours: 09.00 – 15.00 (Monday-Friday)
9. Jatayu Thrift Shop, South Jakarta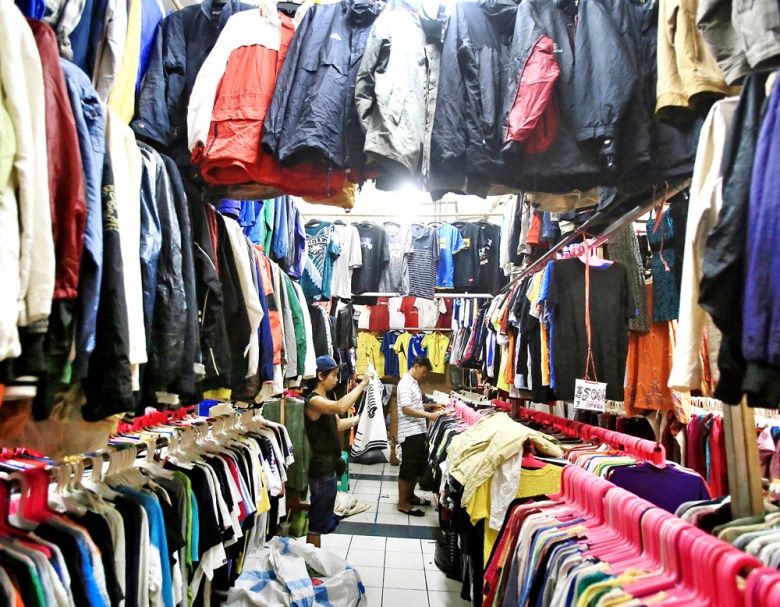 This thrift shop place might not be too familiar in our ears, but this is one of the best thrifting shop sites for people who live in Gandaria and other districts in the Southern part of Jakarta. Indeed, the location is rather difficult to find and not as well-known as Pasar Senen or Pasar Baru. However, this thrift shop place is pretty much visited by people of different ages, from students to adults.
Although the building is not as big as Pasar Senen, since it only takes place on a plot house, you can get various types of clothing there. For instance dresses, jackets, parkas, shirts, shirts, jeans, and flannels with prices that are obviously friendly to our pockets around Rp20,000-Rp70,000.
Address: Jalan Jatayu, Gandaria, Kota Jakarta Selatan, DKI Jakarta.
Opening Hours: (Temporarily Closed)
10. Taman Puring Thrift Shop, South Jakarta
Aside from being known as a place that sells a lot of sports-related items and secondhand phones, this place is also known to sell branded clothing. Same as the other places, take your bargaining skills here and talk your way until you meet your budget. Of course, you should always be careful not to buy fake branded items and pay too much!
Address: Jl. Kyai Maja, RT.7/RW.1, Kramat Pela, Kec. Kby. Baru, Kota Jakarta Selatan, Daerah Khusus Ibukota Jakarta 12120
Opening Hours: 9am – 5pm
So, there you have the best thrift shops in Jakarta. Thrifting can be an alternative for those wanting good quality items, especially clothes, but still sustainable and cheap. Better deals with many of the places on this list are also easier since vendors do negotiate with potential buyers. The places on the list are also a reliable option when you have to buy certain clothes for sudden occasions. So, what are you waiting for?