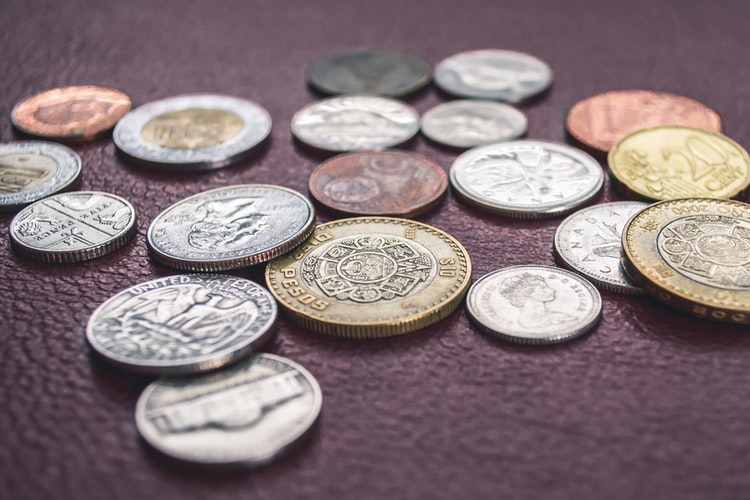 Local Guide
Budgeting Tips for Fresh Graduates in Jakarta
Welcome, fresh grads! After a long fantastic 3-4 year journey of thriving, now you've officially entered the adult world! Isn't that exciting? To manage everything on your own, like choosing where to stay, applying for a job, taking care of your place, and myriad. However, we understand that starting your first job can be extremely nerve-wracking, especially if you have little to no experience. Not to mention finding a new place to stay that meets your financial ability. But, worry not! Here are some living tips for fresh graduates that have a budget in living!
read more about Zone Guide: South Jakarta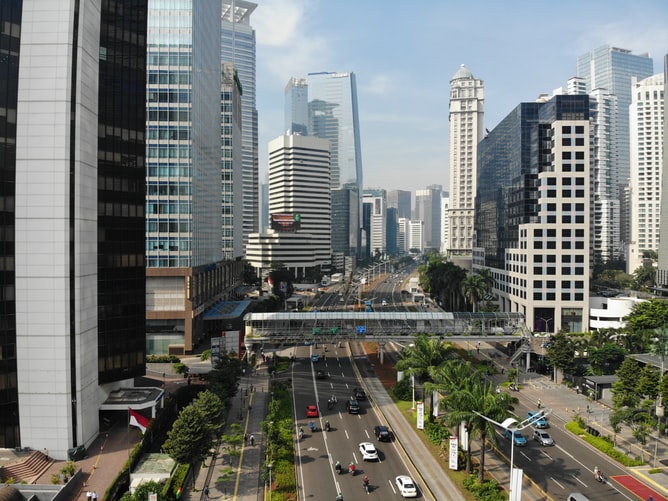 A Place to Stay
First of all, you might want to reckon several things in mind. Such as, what do you value the most when choosing a place to stay? It could be the location (foremost, so far) or the facilities or anything. Commonly, there are two types of living: Kost or Apartment.
Kost is a simpler one, you only get a petite room consisting of a bedroom, bathroom (included or shared), wardrobe, and if you're lucky you might get a set of tables and chairs. The apartment on the other side is the upgraded version of a kost. Whether it's a studio or not, you'll get the same basic facilities with kost including a kitchen inside your room. Some apartments also provide a TV and a living room inside your unit. In addition, you'll get a gym, a swimming pool, and other extra facilities.
But, the facilities offered by an apartment might be too good to be true for anyone who is currently on a budget. Not anymore on flokq.com! Flokq allows you to flat-share with other people. Specifically in Jakarta, you can co-live together with someone else, meaning that you're sharing an apartment unit with others. This could help you to minimize the pricey budget for living in an apartment but still getting all the alluring facilities.
Jakarta
Honestly speaking, there are abundant places to live in Jakarta. It just really depends on your budget, location, facilities, or whatever you're looking for as a place to stay. However, we're going to show you places with the best price along with the perfect location:
Central Jakarta. The heart of Jakarta. Surrounded by tall skyscrapers, the city that never sleeps, hundreds of places to eat, and numerous entertainment spots. Obviously, finding a boutique place to stay wouldn't be easy considering the strategic location, the surroundings, and more.
Kost: Talking about kost always vary. So many contributed factors integrated into the place. It could be the environment, the building, the amenities, and more. In Central Jakarta, you can find a tremendously cheap kost at around Rp600,000.00 unfortunately with a non-legged bed and located in an alley. But for a more comfortable one, it might cost you around Rp4,500,000.00 monthly.
Apartment: The cheapest apartment you can get is at 6,500,00 IDR or 410 USD for a month. This price comes with a great deal. Security service, a swimming pool, a gym or a jogging track, and foremost the strategic location-faster route for traveling.
South Jakarta. Being the most wanted place to stay, South Jakarta offers tons of budget to luxurious places to stay. Ranging from kosts to apartments. The tipping-point for South Jakarta is that the location is strategically close with the main business district in Jakarta. Lots of offices are also operating in South Jakarta. Not only that, but many hangout spots after work or for a coffee break are also swarming in the area.
Kost: The starting price for kosts in South Jakarta is around Rp1,500,000.00 a month with a 3×3 meter square. Affordable enough, right? However, you have to notice that some of the kosts don't provide a bathroom inside (read: shared bathroom). The locations to be exact are around Pancoran, Kebayoran Baru, and Blok M.
Apartment: Apartments in South Jakarta are blooming everywhere. You have lots of options to dig in. Ranging from a private-apartment to a shared-apartment. Thereby, the price is tentative. It depends on the area and facilities. The lowest price for an apartment unit in Jakarta is around Rp3,000,000.00 a month. Notice that South Jakarta is vast. At this price, you might find the location is not in the downtown area of South Jakarta. If you're up to a more convenient location, the starting price is around Rp7,500,000,00 monthly. You can find the location of the apartment around Senopati or Setiabudi at that price.
There are also some affordable places in East Jakarta and West Jakarta. One of those places are Grogol in West Jakarta and Pulo Gadung in East Jakarta.
There are several universities located in Grogol, making it the reason why the area has a lot of housing options such as kos, apartments, and houses. There are many offices located in Grogol as well, making it one of the best affordable areas for fresh graduates due to universities in this area so the residences mainly target student customers. It's relatively cheaper than living in an area that is mostly filled with offices only. If you join a company located in West Jakarta, Grogol is an area you should look for in finding a place to live because of the easy access to transportation, such as Trans Jakarta, KRL train from Duri Station, and online taxis. Starting from Rp2,000,000 (~150 USD) per month, you can rent a studio apartment with full facilities in Grogol.
Pulo Gadung can be an option for fresh graduates who are looking for a job or are currently working in the East Jakarta area. There are plenty of Trans Jakarta bus shelters in Pulo Gadung, which is relatively cheap and provides convenient access to commute inside Jakarta. There are several universities located in Pulo Gadung which makes the living spaces more affordable as well. You can find numerous homemade-based restaurants which can reduce your food expenses. Kos-kosan in Pulo Gadung are quite cheap, starting from Rp800,000/month. While apartments in Pulo Gadung area are around the starting price of Rp2,200,000/month.
Depok
Depok is the suburban area of the Greater Area of Jakarta. The area isn't filled with building offices or high-end spots. Depok is somehow a favorable location due to the proximity to the South Jakarta area. Tons of workers live in Depok yet work in Jakarta. Moreover, the living cost here is slightly cheaper than the center of Jakarta. To commute from Depok to Jakarta, you can use public transportations namely KRL, Transjakarta, or online taxis.
Kost: The price is relatively affordable. It starts from Rp900,000.00 to Rp2,500,000.00 per month. Kukusan Teknik, Pondok Cina, and Kelapa Dua are the well-known areas for kosts. These places are also located nearby the bus and train station.
Apartment: There aren't many apartment units available in Depok. Most of them are located in Jalan Margonda, the main street of Depok. Nevertheless, tons of shops and restaurants are spotted in this area. For a unit of apartment, the lowest price starts at Rp2,500,000.00 IDR a month.
Bintaro
Located in South Tangerang, this area is favorable due to the cleaner streets and environment compared to other places in Jakarta. Bintaro isn't far from Jakarta either. It's only 15-30 minutes away from South Jakarta. In fact, many workers in Central Jakarta live in Bintaro. They usually commute using the MRT and bust stops From there, they'll grab an online taxi to Bintaro or other public transports available.
Kost: The fee you need to pay is around Rp1,000,000.00 a month. That might be the lowest price, however. If you're up to a fancier one, the price can be up to Rp3,000,00 a month.
Apartment: Luckily, Bintaro is also famous for its amazing quality apartments.
To summarize, these are the most chosen locations to live as a fresh graduate in the greater Jakarta area. The price flexibility and the proximity to the offices are the prominent reasons why people choose the locations than somewhere else.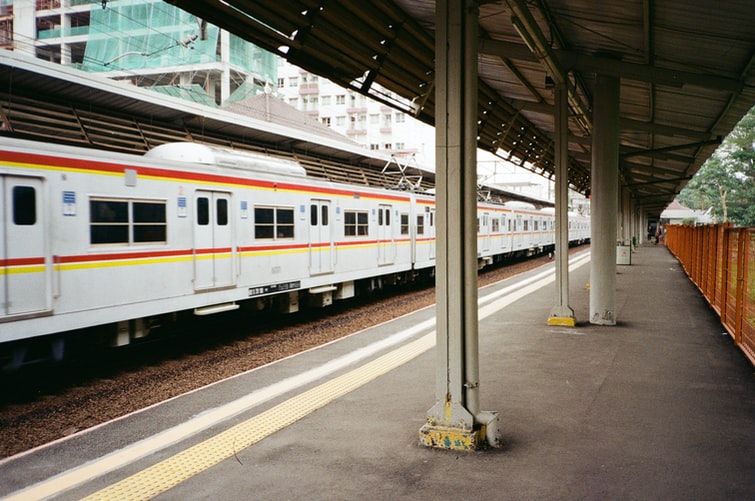 Using Public Transportations
To cut up the expenses, you are recommended to use public transportation. Going around in the Greater Area of Jakarta is actually quite easy. The options of public transport in Jakarta are relatively cheap so many people prefer to go on buses or trains than bringing a personal vehicle.
KRL Commuter Line: This is the name for Jakarta's train transportation. The stations are located in every spot namely in Jakarta, Bogor, Depok, Bekasi, and others. You can even commute to Bandung (2 hrs) using this train. The price for a one-way trip only costs Rp3,000.00.
Transjakarta: The busses. Similar to KRL, the price and the bus stop are very convenient. You can choose either to commute using KRL or Transjakarta because there's not much difference using these two.
Online taxis: Grab or Go-Jek. These two are the most mainstream online taxis to use. They are very easy to find anywhere. With an abundance of promotions, online taxis really are your friend.
Search up for Discounts
Have you ever wondered how people stay up to date with their fancy lifestyle? Having coffee at Starbucks, dinner at The Publik Markette, and getting Boba French toast for dessert at Benedict? How do they get that so easily? Sometimes, all you need is to seize the chance. Nowadays, almost every restaurant is going to spoil you with a bathe of promotions or discounts. You just ought to have the incentive to look it up.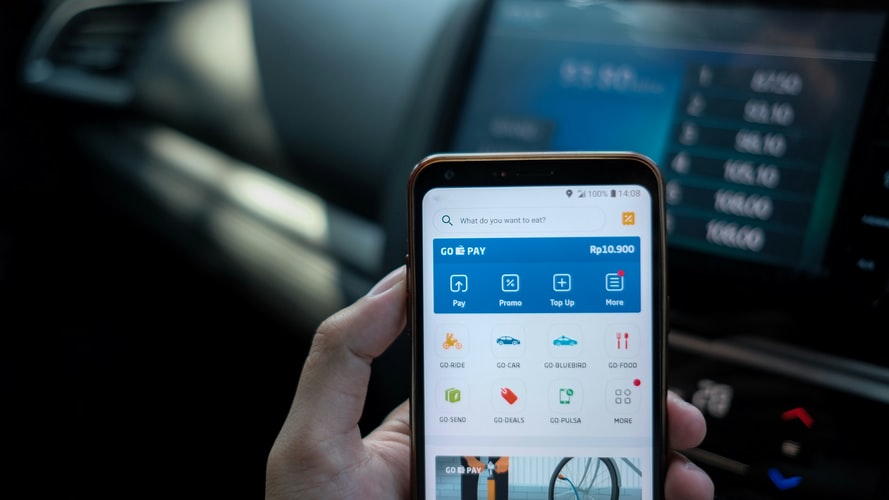 Pay your bills with Ovo or Go-Pay for cash-backs.
Not only food or drink discounts, phone bills, electricity bills, transferring to a friend, and lots of features can get you a cash-back in return. You may think that the cash-backs aren't that much. But trust me, if you actively use it, the amount of cash-back can eventually cover your trip payments.
Join an ISMAYA Live Membership.
This membership allows you to get 10% discounts on ISMAYA outlets. Namely, Gunpowder at Plaza Indonesia, The Social House, The Publik Markette, Benedict, and more. You are allowed to have a nice lunch or a luxury dinner after your long-draining week. Embrace it!
Follow @giladiskonn on Instagram.
For daily usage, this account on Instagram has collaborated with a myriad of stores-ranging from food stores to clothing. Having one more account to follow won't affect your following number significantly, anyway!
As a conclusion, what you need to find the perfect suit for you is good preparation. You need to re-think every situation and choice from now on. You are completely by yourself and trying to live your best life. Every choice you make will find its way to impact another. Act wisely!
find out more about rental accommodation options in Jakarta here