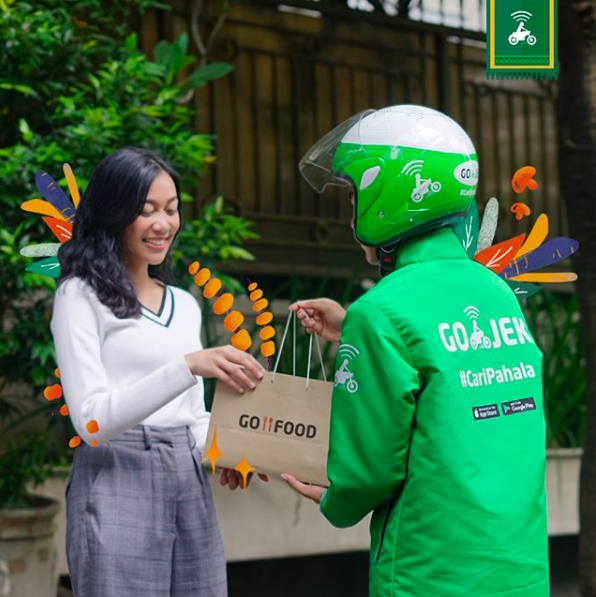 Having your food delivered to you has never been easier and more accessible these days, having an online delivering app is an alternative to buying your own takeout or simply eating at the restaurant. Go-Food is one service that offers such convenience. Other than its popular Go-ride service, Gojek offers a food delivery service to give ease for business owners and customers alike. Even though their service is of equal quality for all of its users, strategies on the customer's side can give a significant advantage over better deals and better overall experience on the service. So for those that frequently use Gojek, you guys ought to know the tricks to such enhanced their services. So here are some things that you can do to get the most out of Go-Food discounts!
read more: Online Grocery Stores in Jakarta
Have Good Signal
One way to ensure maximum experience with the service is of course, like any other online services, to have a good signal. Either to make sure that you've chosen the right WiFi provider, the right corner of your home to put it, or you have a great cell data strength, you can't underestimate the power that a good signal has on the overall quality of your delivery services. The quality of your signal will make sure that you won't go past that daily expiration time for certain discount vouchers from GoFood. Other than that, you can have a better exchange of information and notification with the driver assigned to you, either when specifying where you live and the specifics of your meal or simply notifying that he or she is already on the way to you.
Adjust with Budget
Of course, before you jump into making use of that sweet sweet Go-Food discounts often, you need to make sure that your habit suits your budget. Make the necessary calculations before applying Go-Food into your daily life. This is just to make sure that you won't go overboard with spending the budget that you've allocated before often using this. Even though not all of you will be using Go-Food or Go-Food discounts that often, to know your limits will be a good safety net just in case you need to make a quick decision for a quick meal in the middle of a busy working hour. In short: make sure you don't financially regret it!
Buy with friends
One easy way to minimize your expenses is of course to make use of your crowd. Every time you assemble your team of Avengers comprised of your old pal from high school or your co-workers to get something to eat, make sure to check whether they want to get something from the same place or not. Maybe now you can finally get a taste of that pizza again now that the minimum price for the order is reached because of the other dish that your friends want to order. Besides that, maybe the smallest portion is too big for you but just enough for you and your group of friends. Some places even offer discounts when ordering a group menu! So go and try to convince them for a cheaper and bigger Go-Food deal.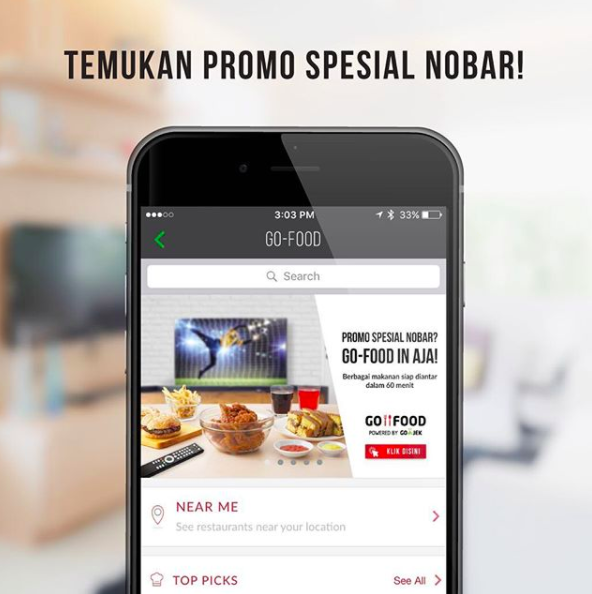 More buying, more discounts
One thing that people sometimes forget is that users are valued differently by the algorithm that is within Gojek's system. This is the case for all of their services and the more you spend the better value that your account has in relation to the discount that you will get from a certain service that Gojek provides. So the more you spend, the better the discount that is offered to you is going to be. So if you plan on using it for important things, use it often. Or even have your friends order their food from your account when you have the chance! It can get your account's score even higher and you'll seem even more loyal to the algorithm.
Upgrade to premium
With the rise of the users that Gojek has, the algorithm will gradually give a lower and smaller chance for your account to get certain discounts. One way to make your account stand out is to register your account. Registering it can make your account be upgraded into a premium value among the regular ones. Simply register by uploading an official document such as a driver's license, your ID, or your passport, and you're all done. You can now stand out more in the eyes of the algorithm and be getting better deals from the pool of discounts that will be available in the future. Not to mention that you can now use PayLater when you really need it!
Scour for discount dates
Gojek is a start-up business and from this stage of their business, they need more users, and to do that, they will give out events for a certain period of time to give out discounts to its users. Sometimes the date for it is similar to Grab's own period of discounts, so keep an eye out for Gojek's discount dates from the homepage of its app. Especially for getting better meals and deals, this would be especially helpful because discount dates will have a relatively better deal than on regular days with regular vouchers. Sometimes it will be even cheaper to buy from GoFood that to order it on-site or even to buy the takeaway yourself.
Follow Social Media Accounts
To get yourself better accustomed to the variety of discounts that Gojek gives out, you can follow some accounts as a reminder for your alarm of Gojek discounts. Follow your favorite restaurant accounts, follow official Instagram accounts of your favorite Chinese fusion restaurant, and follow too, Gojek's official account on discounts @gojekpromo to get the latest update on daily dining delight from the green app that we all love.
Whatever you're ordering, with whoever you're ordering, or where you're ordering, GoFood is undoubtedly a helpful tool for modern-fast paces life. So maximize it by using these tips! Oh, and do give tips and good ratings for the drivers, it'll help them a lot!
find out more about popular e-wallets in Indonesia