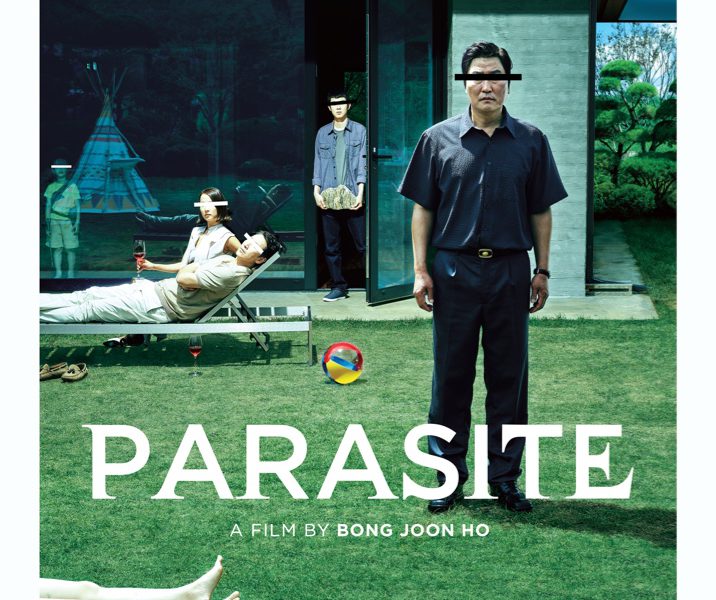 Schools, museums, movie theaters, bars, restaurants: all closed. But that doesn't necessarily mean you can't have a good time while being stuck at home. The best way to bond with your fellow roommates is to have a movie night together. It's cheap, easy, and you don't even have to change your PJs. From oscar-winning movies, like Parasite, to thrilling hits, Ready or Not, this list of best movies of 2019 is perfect for your next roomies night-in. Slide into your comfiest pair of pajamas, Gojek some pizza, cozy up on the couch, and prepare yourself for some serious streaming.
People also read: Best Films of 2020 (So Far)
Parasite
Director: Bong Joon-Ho
Starring: Choi Woo-Sik, Park So-Dam, Cho Yeo-Jeong, Lee Sun-Gyun, Song Ka-Ho
Who has never heard of Parasite? This must-watch movies of 2019 received widespread critical acclaim across the globe and has featured in multiple listings of the best films of the 2010s. It's also considered one of the best South Korean films of all time. The film introduces a low-income family, The Kims, that skilfully con their way into becoming the servants of a wealthy family, the Parks. The story begins as Kim Ki-woo (Woo-sik Choi) fakes his certificate to become the tutor for the Parks' daughter Da-Hye (Jung Ziso). Then, he recommends his sister Ki-Jung (So-dam Park), to become the art tutor for the Parks' son. It didn't take much time until all of Kim's family members became a parasite in Park's house.
When you watch it, you'll understand why they took home 4 Oscars that night.
Marriage Story
Director: Noah Baumbach
Starring: Scarlett Johansson, Adam Driver, Laura Dern, Alan Alda, Ray Liotta
With a remarkable script and brilliant performances from Scarlet Johansson and Adam Driver, Marriage Story has acquired several nominations at various award shows. The story follows actress Nicole Barber (Scarlet Johansson), who is pursuing a TV career in Los Angeles while her theater director husband Charlie (Adam Driver) is producing a play in New York City. The plot thickens as the two attempt an amicable split, but the legal system drags them right into a custody battle over their 8-year-old son Henry (Azhy Robertson). Baumbach has managed to deliver a portrait of a relationship in its death throes without being too much. Keep in mind that not every movie meant to entertain. Prepare a box of tissues 'cause you and your roommates will probably shed a tear or two (or maybe even sob).
The Farewell
Director: Lulu Wang
Starring: Awkwafina, Tzi Ma, Diana Lin, Zhao Shuzhen, Lu Hong
Who would've thought that Awkwafina, well-known for her comedic persona, could nail such a stunning role as Billi, a Chinese-American artist in Brooklyn who had to hide a painful truth from her dying grandmother? When her grandmother is diagnosed with final-stage cancer, Billi's family gathers around her to say goodbye without letting her know the end is near. Wang beautifully depicts the complex dynamics of Chinese culture in America. As Billi starts to bond with her Grandma and the rest of the family, what begins as a devastating blow soon turns into an emotional journey of self-discovery. Warning: Be prepared for some ugly-crying even from the first 5 minutes.
Ready or Not
Director: Matt Bettinelli-Olpin, Tyler Gillett
Starring: Samantha Weaving, Adam Brody, Mark O'Brien, Henry Czerny, Andie MacDowell
This 2019 movie tells the story of Grace (Samantha Weaving) is a former foster child about to marry into the enormously wealthy, Le Domas family. She's aware of Le Domas' gaming dynasty fortune that she won't suit her fiance's, Alex (Mark O'Brien), billionaire clan. Little does she know, Grace finds her new in-laws hunting her down as part of the family's game of survival. On her wedding night, She has to play a game chosen by a "magic" card box. Though it's a hilarious show, the stakes still feel breathless and squeezing. Also, the character humor never decreases the sense of danger. Ready or Not shocks us with a series of gory scenes once the dangerous hide-and-seek game begins.
The Irishman
Director: Martin Scorsese
Starring: Robert De Niro, Joe Pesci, Al Pacino, Stephanie Kurtzuba
Sure, a 3,5 hour-long 2019 movie sounds exhausting, but fear not because Martin Scorsese won't let you down. This movie takes place in post-war America about a World War II veteran, Frank Sheeran (Robert De Niro) as he recalls his past years working for the Bufalino crime family. The movie spans across a few decades about the disappearance of Jimmy Hoffa (Al Pacino), an American labor union leader. It also revolves around the connection between organized mafia and politics. Despite Sheeran's confession on killing Hoffa, police aren't sure he did it. To this day, investigators still have no idea what happened. They're just pretty sure Sheeran is not the man who killed Hoffa. Basically, if mystery and conspiracy theories are your thing, then you should watch it now! 
There you have it, 5 must-watch movies of 2019 for your movie night-in. So, get your popcorn ready & pick your favorite spot on the couch, it's time to watch some movies.