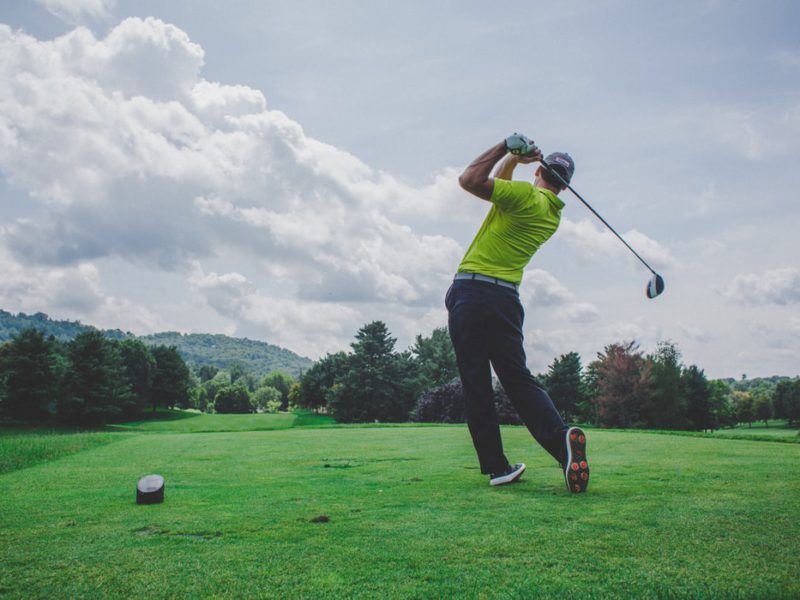 Local Guide
Top Golf Courses in Jakarta and Surrounding Area
The bustling capital city of Jakarta accommodates a diverse range of preferences to find the best golf course in Jakarta So it is an easy task to find the nearest best golf courses in Jakarta. Since Jakarta helms some of the biggest sports-related initiatives in Indonesia. Jakarta had hosted a few international sporting events in Indonesia. It should, therefore, come as no surprise to learn that some of the best golf courses in Indonesia can be found right here in sunny (but admittedly sometimes rainy) Jakarta.
Jakarta's a great place to play golf. It's sunny all year round, with lush greenery and world-class golfing facilities. Take your pick from large and well-equipped public courses or enjoy the more intimate atmosphere of golf courses at country clubs and hotels. You also have the option of making a quick weekend getaway to a neighboring country where most courses are large and affordable.
Golf does indeed offer a chance for the overworked to relax, enjoy the view, and work the muscles once in a while. Here are some of the best golf courses in Jakarta and surrounding area
1. Damai Indah Golf Pantai Indah Kapuk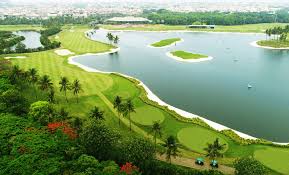 Pantai Indah Kapuk (PIK) course is one of Damai Indah Golf's courses that is located along the Java Sea coastline that incorporates relaxing pools and gently winding streams as strategically positioned water hazards and bunkers, and rustic fieldstone walls made of indigenous stone.
The "Spirit of the Sea" has been designed to offer enriching new perspectives within this unique 72-par, 6,048-meter golf course by skillfully integrating the natural beauty of the coastal wetlands to create playable golf rich with strategic variety.
Pantai Indah Kapuk's Course idyllic location by the sea presents the unique opportunities to incorporate the Java Sea into lakes and waterways that virtually surround every golf hole.
Location: Jl. Marina Raya No.7, RT.7/RW.2, Kapuk, Kec. Penjaringan, Kota Jkt Utara, Daerah Khusus Ibukota Jakarta 14470
Website: http://www.damaiindahgolf.com/
2. Imperial Klub Golf
Imperial Klub Golf is one of the premier golf courses. Created by British golf course architect Desmond Muirhead, Imperial Klub Golf is located in the central point of the Lippo Karawaci Satellite town. It has plenty of facilities and amenities such as driving range, restaurants, and spa to complete your golfing experience.
The 200-room hotel Aryaduta Lippo Village and Aryaduta Country Club are located adjacent to the Golf Club and offer great rates to Imperial Klub Golf guests. Imperial Klub Golf is located in the extraordinary new town development of Lippo Karawaci. Only 25 minutes from downtown Jakarta and 35 minutes from Jakarta's International Airport.
Location: Lippo Village, Jl. Pulau Golf No.2700, Bencongan, Kec. Klp. Dua, Tangerang, Banten 15811
Website: http://www.imperialklubgolf.com/
3. Senayan National Golf Club
Built during President Soekarno's administration in 1968, Senayan National Golf Club adopted the concept of a botanical garden with thousands of trees planted to create an amazing golf environment right in the heart of the city. Senayan National starts with a hole 540 yards par 5.
The Senayan National clubhouse and facilities are modern and first-class. Entering from the main gate gives visiting golfers the feeling of an exclusive country club away from Jakarta city. The clubhouse is spacious, with high ceilings and luxurious furnishings. The golfers' terrace with a large balcony area on the second level overlooks the Jakarta golf course. The ground floor houses a European style coffee shop and Japanese restaurant.
Location: The MAJ Jalan Asia Afrika Pintu IX, RT.1/RW.3, Senayan, Kota Jakarta Pusat, Daerah Khusus Ibukota Jakarta 10270
Want to learn more about other interesting stuff in Central Jakarta? Click here!
Website: http://www.senayannational.com/
4. Jagorawi Golf & Country Club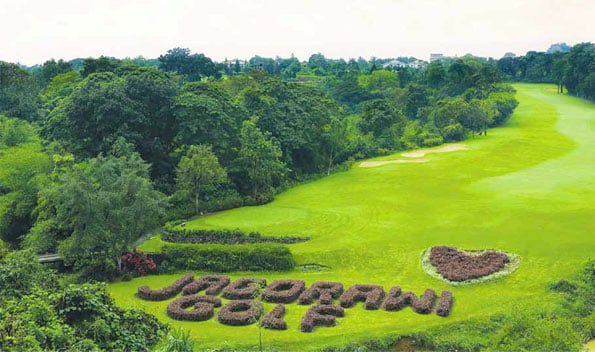 Opened in 1981 and designed by Thomson, Wolveridge & Perret, the Old Course is one of the most challenging in Indonesia. It demands precise shot accuracy to have any chance of a good score. Jagorawi Golf & Country Club is Indonesia's premier golf facility and the only club in Indonesia that offers a total of 45 holes of championship golf divided over the Old Course (18 holes), the New Course (18 holes) and the Z-Nine (9 holes).
Located 60 minutes from the center of Jakarta, they have an academy named The CPGA (CIMB Preferred Golf Academy).
Location: Jl. Karanggan Raya Gn. Putri, Cimpaeun, Kec. Tapos, Kota Depok, Jawa Barat 16960
Website: http://www.jagorawi.com/
5. Damai Indah Golf Bumi Serpong Damai (BSD)
Bumi Serpong Damai (BSD) Course has been designed to offer an enjoyable mental challenge within a visually appealing setting with every hole positioned within beautiful landscape settings. As Jack Nicklaus's maiden project in Indonesia, he ensured this remarkable 6,545-meter, par 72 courses incorporated many of his favorite features from some of the world's top courses. The Bumi Serpong Damai (BSD) Course is indisputably one of the best the world has to offer.
In addition to the golf course, members and their guests will be able to dine at the clubhouse which boasts fantastic views of the course, swim in an Olympic-size pool, play tennis on indoor and outdoor courts, or hone their golf game at the practice facility (complete with driving range, practice green, practice bunker and chipping green).
Location: Jl. Bukit Golf I No.BSD, Sektor VI, Kec. Serpong Utara, Kota Tangerang Selatan, Banten 15310
Website: http://www.damaiindahgolf.com/
Find out more about best places for weekend in BSD here!
6. Sentul Highlands Golf Club
Sentul Highlands Golf Club is situated in the prestigious and fully integrated and up-market Sentul City housing estate. Back-dropped by several mountains that overlook the stunning "Sentul Highlands", playing this challenging course comes with sweeping vistas in nearly every direction.
Officially opened in 1997, the 18-holes championship golf course of the Sentul Highlands Golf Club is a genuine masterpiece designed by no one less than South African golf legend and multiple PGA – and the Major winner, Gary Player.
The clubhouse is home to spacious locker rooms, a cozy open-air restaurant, function rooms, and some pretty opulent VIP rooms that are available to all who want to entertain friends and/or corporate clients alike.
Location: Cijayanti, Kec. Babakan Madang, Bogor, Jawa Barat 16810
Website: http://sentulhighlands.com/
So, those are some of the best golf spots in Jakarta and surrounding areas. Happy golfing!