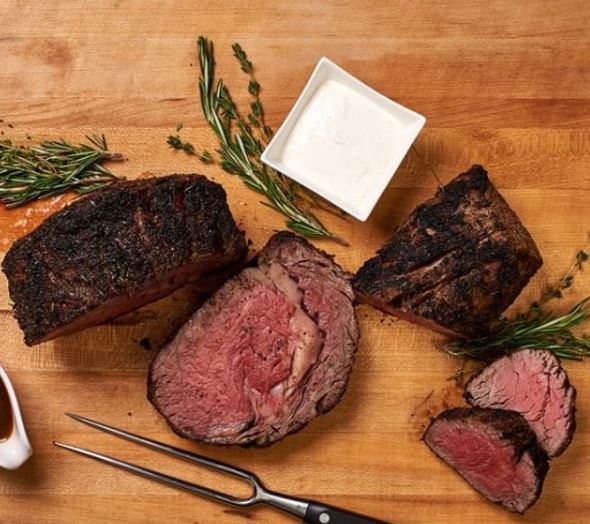 It's been known that the ultimate craving for juicy meat upon the grill could only be relieved by having a full plate of it. Although the culture of eating grilled meat or steak came from the western world first, such delicacy should not be missed by anyone who wishes to taste a little bit of heaven in their mouth. Jakarta, as a vibrant metropolis, offers many steakhouses you could jump into throughout the respective weekends. Here is your ultimate guide to the 5 best ones in a city so packed and suffocating, yet mesmerizing. Let us all summon this mouth-watering journey right now!
1. Outback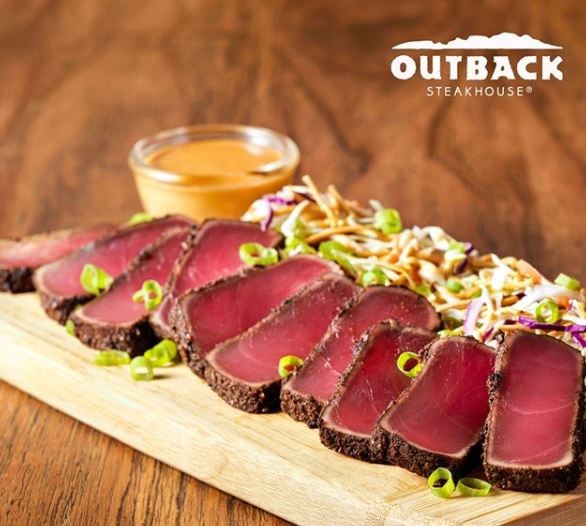 Outback is an American steakhouse that has so many franchises around the world. We got five steakhouses branches in Jakarta and other cities in Indonesia. It includes those in Kuningan City Mall, Pondok Indah Mall, and Ratu Plaza. The specialty of this steakhouse is, of course, high-quality meats, ribs, seafood, burgers, finger snacks such as the signature Kookaburra Wings. They also have hearty desserts that could bring you back to the days when things were as cheerful as your childhood self. Jeffrey Zulo, Outback's Executive Chef, has revealed in so many events that the key to their delicious delicacies is the 18 secret spices that are polished together with the fresh meats, making the taste distinctive. Thus, giving every plate a specific profile that would buzz the name of the steakhouse itself.

For a plate with 170 to 300 grams of meat, the price they're setting is just fair. Approximately, two persons would spend a total of IDR500,000 here with an additional IDR55,000 for a bottle of beer. Moreover, 1 or 2-hour casual lunch occasions with friends or family are usually done here by many as the interior design this steakhouse is aiming for is something simple, yet cozy.
Outback Steakhouse Kuningan City
Location : Kuningan City, LG, Jalan Prof. Dr. Satrio, Kuningan, Jakarta
Operating hours : 11.30 – 22.00 (Monday to Sunday)
Phone : +622130480505
Instagram: @outbackin
2. Angus House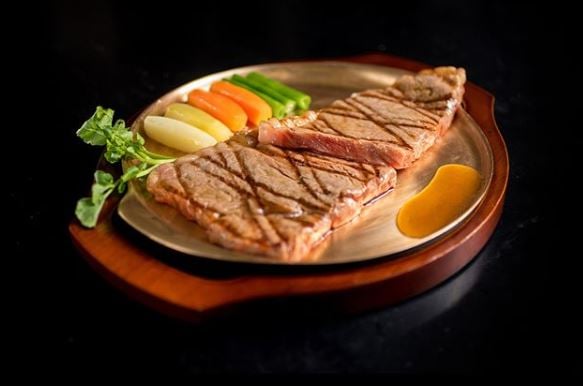 Angus House is a Japanese charcoal-grilled steak and yakiniku that has a fancier ambiance compared to Outback's. Located in Plaza Senayan, Jakarta, this steakhouses powerhouse is definitely the high-quality Wagyu beef that's provided to fulfill the craving for juiciest delicacy. Their signature is the luxurious Kobe Beef, cooked in a Japanese style charcoal grill in order to infuse such distinctive flavor profile you've never tasted in any other steak dishes around Jakarta. Other than steaks, they also serve great pasta with different sauce options. Plus, they have great desserts to complete the task of spoiling your tummy. We recommend you to do a prior table reservation just to make sure. So, your plan and your date don't get ruined.
5 Must try High-end Sushi in Jakarta
The course meal costs approximately IDR400,000 per plate for 150 grams of meat, while the desserts start from IDR50,000. So, for two persons, if you guys really want to go fancy, spare IDR1,000,000, off your card, and have a piece of heaven within your mouth that will be remembered for the rest of your lives.
Angus House Plaza Senayan
Location : Plaza Senayan, 4th Floor, Jalan Asia-Afrika, Senayan, Jakarta
Operating hours : 10.00 – 22.00 (Monday to Sunday)
Phone : +62215725335
Instagram: @angushouse.id
3. Ruth's Chris Steak House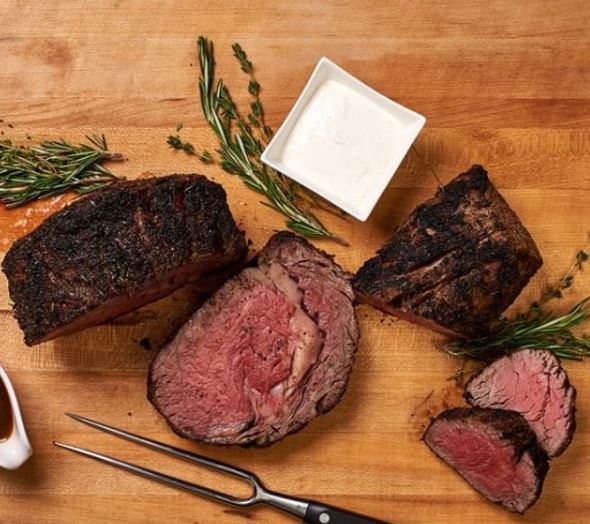 Ruth's Chris Steak House came from New Orleans and has been serving great meaty delicacies since the year of 1965. Finally, in February 2016, this steakhouses first opened up its first store in Jakarta. No wonder why the meat lovers went head over heels. What's unique about this one house is that they don't provide you steak sauces or gravies to accompany your dish because they want you to taste how delightful the meat is alone. You can ultimately imagine how good your mouth will feel like tonight. Furthermore, Ruth's Chris Steak House Jakarta has a super fancy interior design. Thus, fine-dining occasions would fit the scenario even more. You couldn't really choose one of many steak options here since they're all worth every penny in your wallet. However, many would recommend their 230 grams Petite Filet for IDR650,000. 
Two persons would approximately spend IDR600,000 to IDR1,900,000, depending on the order. For the steaks alone, the price starts from IDR650,000 for a plate of 200 grams of meat which apparently also includes various side menu options. Such as mashed potatoes or creamed spinach. For dessert, Ruth's Chris Steak House has the best strawberry cheesecake which acidity would melt the remaining meat taste in your mouth completely, leaving you incredibly satisfied.
Ruth's Chris Steak House Jakarta
Location : Somerset Grand Citra, LG, Jalan Prof. Dr. Satrio Kav 1, Karet, Jakarta
Operating hours : 11.30 – 15.00, 17.30 – 23.00 (Monday to Sunday)
Phone : +622180602045
4. C's Steak and Seafood Restaurant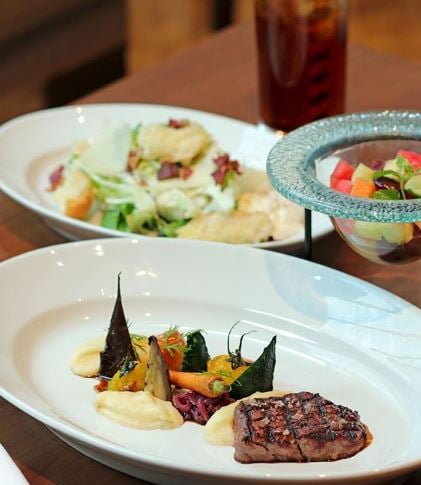 C's Steak and Seafood Restaurant is unique for its live open kitchen concept. Hence, you could easily see the talented chefs operating the kitchen utensils until the ingredients are all ready to be served. The house offers a great menu option to be enjoyed together with a couple of friends, called Butcher Block. Their lobster dishes are also worth trying if you're craving some taste profile coming from the sea. Other than that, they extend their house characteristics to serving dim sums as well as tom yum with fresh acidity that will make you feel buzzed. Moreover, the interior design aims for casual lunch or dinner occasions but still made chic with the clean, cutting-edge touches here and there.
The price for a plate of 200-gram US tenderloin here is IDR600,000, while the Australian rib-eye starts from IDR400,000. As for the seafood, you could spare another IDR300,000 to complete the mouth-watering quest. Just make sure you're not allergic to any of its kind. If we are to compute the price, two persons will approximately spend a total IDR800,000 here for main dishes only.
C's Steak and Seafood Restaurant
Location : Grand Hyatt, 4th Floor, Jalan MH. Thamrin, Thamrin, Jakarta
Operating hours : Temporarily closed until 4/30/2020
Phone : +622129921383
5. AB Steak by Chef Akira Back
AB Steak was born from an American-Korean root, with a specialty of house-aged meat. In other words, most of the meats are aged for a certain period of time (approximately a month) to get more tender and juicer meat upon the plate. When you dine here, you could witness how the fat melts when cooked upon the charcoal grill, which is just another distinctiveness this steakhouse has to offer. There are many more to encounter once you have made a perfect decision to reserve a table right away for dinner tonight.
6 Must-Try Korean BBQ Restaurants in Jakarta
The price starts from IDR300,000 to IDR600,000 depending on the order. The higher the price, the higher quality you'll get. The interior design here corresponds to the traditional grill houses you've seen in many Korean dramas, but 'tis not the dramas you're focusing on, but their authentic taste.
AB Steak Jakarta
Location : MD Place Building, Mezanine Floor, Jalan Setiabudi Selatan No. 7, Kuningan, Jakarta
Operating hours : 11.00 – 20.00 (Monday to Sunday)
Phone : +622129669272
Instagram: @absteakjakarta
So, there you have it, a list of 5 top steakhouses in Jakarta you could always visit whenever the urge to consume something so tender and juicy knocks upon your conscience. If you are having some other cravings for another food journey in Jakarta, you can click here for our recommendations.