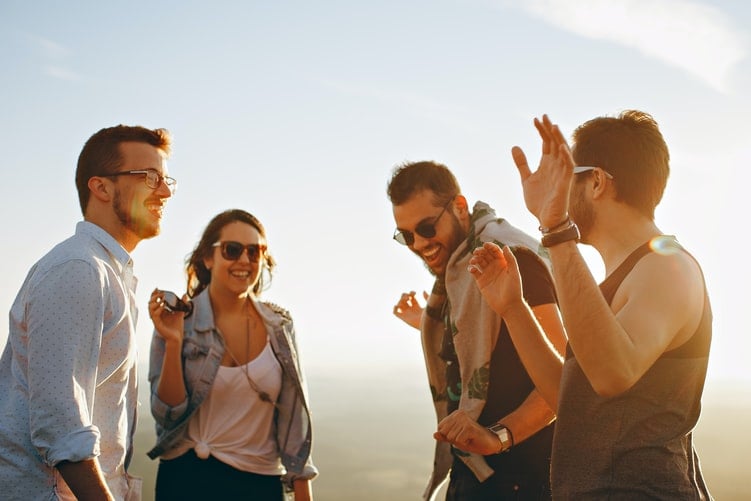 Home-sharing is nothing new, especially to those of us who have stayed in college dorms or stay in hostels while traveling abroad. Co-living, however, takes the 'sharing' in home-sharing on a whole other level where you will not only share spaces and facilities with roommates but also their stories and struggles. Co-living companies encourage their tenants to mingle in an inclusive community while living in a hassle-free accommodation. In other words, a co-living space is your home away from home, with new family members.
But companies also continuously expand and innovate new forms of co-living, which grow to emphasize not only networking but also destination-specific activities in inspiring environments to boost your productivity. In this article, we will show you the many types of coliving you can find all over the globe (and even in Jakarta!)
read more: How to Have The Best Coliving Experience
1. Co-living Retreats
What is Co-living Retreats? As its name suggests, co-living retreats offer lodgings for remote workers in picturesque getaways where they can focus better on their work (without having to think about pesky things like chores and preparing for meals) while still having time to socialize with other tenants.
Who is Participates in Co-living Retreats? Remote workers or just everybody who can get all their work done on their laptops.
How long does Co-living Retreats take? One week up to an entire year (depending on a tenant's needs)
Where will I stay if I choose Co-living Retreats? Co-living retreats are usually run by or made in collaboration with locals in a particular area, so expect to nestle in one village or town for the rest of your stay
What will I be doing if I choose Co-living Retreats? To help their tenants cool down after work, coliving retreat hosts arrange weekly recreational activities like yoga or cooking classes. However, they also hold workshops and presentations where tenants can share their business skills with other tenants.
What websites to check out if I'm interested in Co-living Retreats? Mokrin House provides workspace, accommodation, as well as meals for workers who'd like to take their time off from office and work remotely from rural Serbia.
2. Co-living camps
What is Co-living camps? In essence, co-living camps are like summer camp but for adults! Once every year, co-living camps offer digital nomads the chance to experience immersive activities while also honing the skills they'll need to advance their career all in a set amount of time.
Who is Participating in Co-living camps? Remote workers and entrepreneurs looking for new ideas for their work and prospective collab partners.
How long does Co-living camps take? Anywhere from two weeks or less to an entire month
Where will I stay If I choose Co-living camps? While venues change every year depending on the theme, camps are usually stationed in one fixed place.
What will I be doing if I choose Co-living camps? Aside from having an itinerary where campers can indulge in various dream holiday activities, coliving camps also organize workshops and talks to suit the participants' interests. Campers, too, will be allowed to fill in as coaches.
What websites to check out if I'm interested in Co-living camps? DNX Camps organize various camps around the world annually, they are all dedicated to digital nomad culture.
3. Co-living trips
What is Co-living trips? This type stands out the most because they take participants to hop all over the globe. Digital nomads can experience stress-free remote working from anywhere in the world, literally!
Who is Participating in Co-living trips? Remote workers and budding entrepreneurs. Office workers can also join if they have permission to work remotely from their employers.
How long does Co-living trips take? Anywhere from one week to four months, six months, and even a whole year. Participants will move from one location to another between fixed intervals, usually a month.
Where will I stay if I choose Co-living trips? Like a holiday tour, participants get to experience coliving in various towns in different countries and continents, depending on the itinerary.
What will I be doing if I choose Co-living trips? Outside of recreational skills, some offer programs to help participants expand their business skills as well as networking. They often include but are not limited to workshops, presentations, and pitch meetings.
What websites to check out if I'm interested in Co-living trips? Remote Year offers itinerary programs with different program lengths and destinations, while Nomad Cruise takes digital nomads to various ports across the ocean.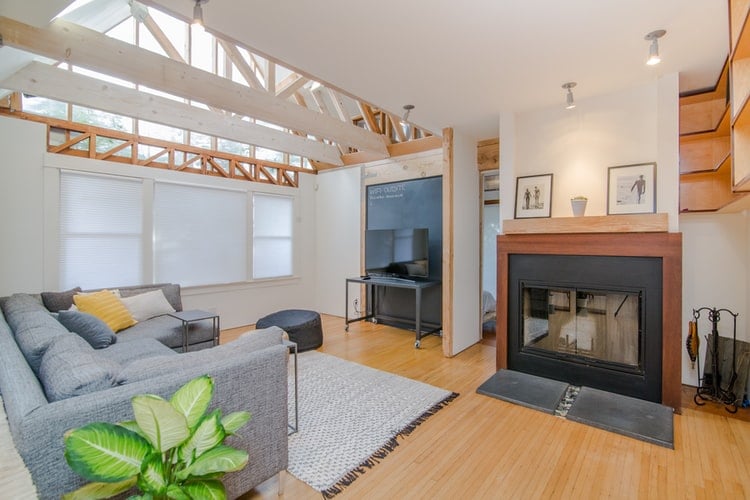 4. Co-living Spaces
What is Co-living Spaces? Long story short, coliving spaces help you find living spaces and roommates to help you settle in better in a new town. Unlike other types, this type strives to support your daily activities while also helping you live independently. While co-living spaces will still sometimes help you with weekly housekeeping, it's up to you and your roommate(s) to set up and maintain a comfortable home environment (with some help from the community, of course!)
Who is Participating in Co-living Spaces? Remote workers, office workers, or even students based outside their hometown (or home country).
How long does Co-living Spaces take? Depending on their needs, tenants can choose to stay anywhere from as short as a month or more than a year.
Where will I stay if I choose Co-living Spaces? Most coliving spaces offer spaces in multiple apartments in a region. However, some startups also rent out entire houses or similar establishments. Coliving spaces especially thrive in metropolitan areas (where business districts are plenty) or university towns.
What will I be doing if I choose Co-living Spaces? Coliving companies hold weekly recreational activities and other events to help tenants bond and unwind after work. However, you can also plan get-togethers with other tenants on the community forum.
What websites to check out if I'm interested in Co-living Spaces? Flokq helps expatriates and Indonesians to find the right roommates and affordable spaces in apartments across Jakarta.
Which type will I most likely find in Jakarta?
Jakarta is generally well accepted as metropolitan where people from all over the country and aboard gather to pursue business opportunities while expanding their network. Furthermore, these people come to Jakarta intending to survive as long as they could in this foreign, challenging city.
But with the help of co-living companies, youths can find comfortable, hassle-free lodging as well as a supportive community while focusing on their works or studies. You could find co-living camps in many entrepreneur events that last for weeks,  and with the apartment business in the Jabodetabek area on the rise, you'll be sure to encounter co-living spaces that enable you to live in serviced and fully furnished flats as well as dive into a community with members from different backgrounds and occupations.
Find out more on how coliving make your life awesome!