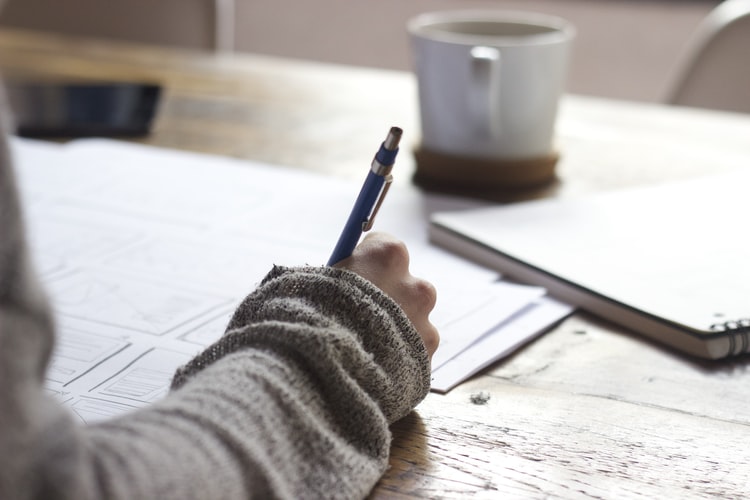 As far as business goes, investment holds one of the key roles to expand it. Foreign funding thus takes on a crucial role in this, and by extension, the bureaucracy and administration of foreign activities need to be eased to smoothen business. Many countries understand this and Indonesia now also tries to do it by simplifying its Investor KITAS. What's an Investor KITAS? How do I get it? Where do I get it? Here are some of the things that you need to know about Investor KITAS!
read also: Guide for Working Permit in Indonesia
What is an Investor KITAS?
Investor KITAS is simply a visa that is specifically made to cater to the needs of investors doing business in Indonesia. To make things related to their stay in Indonesia and their work permit easy. Investor KITAS is a product of several reforms to the system which also includes Presidential decree no. 20/2018 on Investor KITAS in Indonesia and Presidential decree BKPM no.5/2019. One of the advantages of getting this type of visa is that a person holding an Investor KITAS doesn't need to apply for a work permit anymore after the 2019 amendment of the process.
How many types of Investor KITAS are there?    
There are two types of Investor KITAS which are:
Index 313 which expires after 1 year
Index 314 which expires after 2 years
Both of these types are a multiple entry visa, so people with Investor KITAS can have international trips without extra administrative cost.
Who are eligible for Investor KITAS?
For people to be eligible to acquire Investor KITAS, they have to be working for a company that has an authorized investment of at least 10 billion rupiahs. The person requesting an Investor KITAS would also need to have a total sum of an investment share of a minimum of 1 billion rupiahs. However, work permits are only automatically given to those with the position of Director. Holders of Investor KITAS without a position will not be able to acquire a work permit. Those with Commissioner position may acquire a work permit so long as they have 10 billion rupiahs of share ownership of the company.
What are the steps to get an Investor KITAS?
First, getting TELEX
The first step is to get a recommendation from the Indonesian investment board called TELEX. Before 2019, you even have to get a recommendation from the Indonesian Investment Board. But because of reforms, it becomes easier. You can request a TELEX from an Indonesian Embassy/Consulate and it will approximately take 10 days to process.
Suri Mangiwa, a Visa and Immigration Expert at LetsMoveIndonesia, the documents needed for TELEX are:
Investor's passport with minimum 18 (eighteen) months validity for 1-year KITAS application (and for those having more than 30 (thirty) months validity, they can apply for a 2-year KITAS application)
Company's deed of establishment and its amendments (if any)
Ratification from the Ministry of Law and Human Rights (MoLHR) of company sponsor / SK Kehakiman Pendirian Perusahaan dan Perubahannya (if any)
Tax Registration Number (NPWP) of company sponsor
Business Domicile
Business License
Business Identification Number (NIB)
ID Card (KTP) and Tax ID (NPWP) of the Indonesian Director of company sponsor (if needed)
Blank document with the company's letterhead
Bank account statement with minimum balance USD 1500
Second, obtaining a visa from the embassy/consulate
According to Bali Business Consulting, after your TELEX have been processed, the next step to obtain a visa from the Indonesian embassy/consulate is by submitting the following documents:
Passport valid (minimum 20 months for a 1-year KITAS, 34 months validity for a 2-year KITAS)
Photocopy of the main passport page
Photocopy of the passport page with the stamp of entry to the country where you apply
Filled application form (blank should be provided by embassy/consulate)
2 photos passport size
TELEX
Ticket to Indonesia
Visa fee (150 USD, could vary depending on the country you are in)
In this stage, applicants will get a visa called VITAS which will be converted into an ITAS – a temporary stay permit – in the Immigration Office in Indonesia after entry to the country. You will then receive a MERP (multiple re-entry permit) and finally KITAS (Kartu Izin Tinggal Terbatas).
Third, visa registration in Indonesia
After entering Indonesia, the next thing you do is to pay a visit to the Immigration Office at most 7 days after your arrival. There, you will get your re-entry permit and you will be registering your visa. The visa registration will approximately take 14 days and after that, it will be returned and your KITAS will be sent via email.
Can holders of Investor KITAS work?
Working under Investor KITAS will only be permitted if you are of the position of Director while Investor KITAS that are with Commissioner position may not work but is still eligible for the 2-year stay permit. If a holder of Investor KITAS with Commissioner position wishes to work, they will need to have 10 billion rupiahs of share ownership to the company that he or she works at to acquire a work permit.
How much would it cost?
The cost of Investor KITAS varies according to different sources. The cheapest for a 1-year Investor KITAS is 14 million rupiahs while the 2-year Investor KITAS is priced at 18 million rupiahs.
Additional Information:
Investor KITAS is renewable without the need for cancellation once it expires
It is possible to acquire an Investor KITAP afterward
Companies can acquire multiple Investor KITAS provided that each applicant have fulfilled the requirements
Investor KITAS can support dependent visas
We hope that this short guide can give you an adequate introduction to how to acquire such a document for your stay in Indonesia. Do note that there are many sources you can look up to in terms of information on Investor KITAS. So don't hesitate to get more information on Investor KITAS and its benefits from other sources!