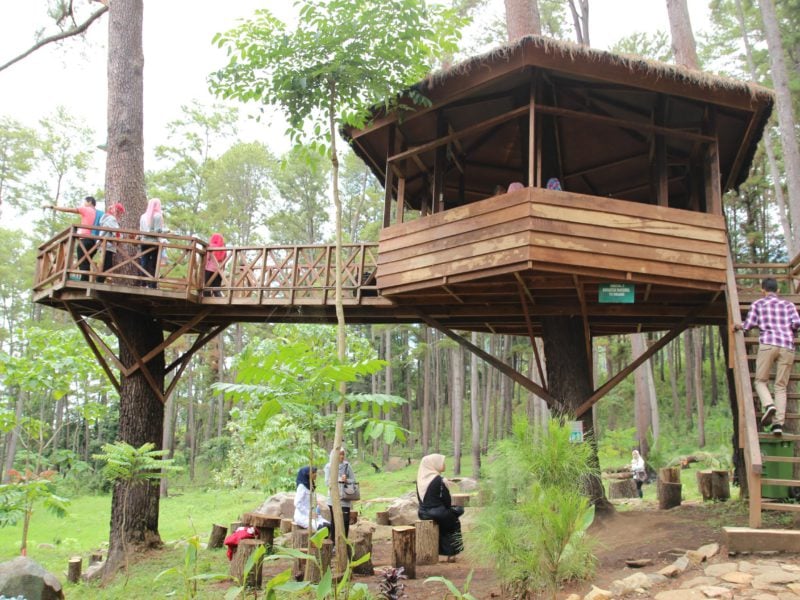 Bekasi is one of the cities in the province of West Java, Indonesia. Currently, the city of Bekasi is developing into a residence for urbanites and industrial centers, Bekasi city is also called as the City of Patriots. Bekasi is one of the attractive residential areas around Jakarta to be used as a place to live. Not as busy as Jakarta, but you can also visit some interesting places to go to. Wet to play water, come to Mekarsari Fruit Garden, or playing snow at Trans Snow World Juanda. So, here's a guide through all the recommended places in Bekasi!
Malls
There are several malls worth going to if you're feeling to go shopping.
Mal Metropolitan Bekasi (Jl. KH. Noer Ali South, RT.008/RW.002, Pekayon Jaya, Kec. Bekasi Sel., Kota Bks, Jawa Barat 17148)
Summarecon Serpong (Jl. Bulevar Ahmad Yani, RT.006/RW.002, Marga Mulya, Kec. Bekasi Utara, Kota Bks, Jawa Barat 17142)
Grand Galaxy Park (Jl. Grand Galaxy City Central Park 3 Jl. Boulevard Raya No.1, RT.003/RW.017, Jakasetia, Kec. Bekasi Sel., Kota Bks, Jawa Barat 17147)
Plaza Pondok Gede (Jl. Raya Pd. Gede, RT.001/RW.001, Jatiwaringin, Kec. Pondok Gede, Kota Bks, Jawa Barat 17411)
Coffee shops
It wouldn't seem great without visiting one of the best coffee shops in Bekasi, here are some must-visit coffee shops :
Warkop Masa Gitu (Ruko Boulevard Harapan Indah, Jl. Boulevard Hijau Raya No.26, Pejuang, Kecamatan Medan Satria, Kota Bks, Jawa Barat 17131)
Kopi Tjan (Ruko Asia Tropis Blok AT 17, Jl. Harapan Indah No.41, RT.10/RW.8, Kecamatan Medan Satria, Kota Bks, Jawa Barat 17132)
Eat Happens (Jalan Tebet Utara Dalam No. 2A, RT.9/RW.1, Tebet Timur, Tebet, RT.9/RW.1, Tebet Timur., Kec. Tebet, Kota Jakarta Selatan, Daerah Khusus Ibukota Jakarta 12820)
Toast-Toast an (Gg. Asem, RT.001/RW.017, Jaka Setia, Kec. Bekasi Sel., Kota Bks, Jawa Barat 17147)
Attractions
there are more places you could visit in Bekasi and here's some of it :
Grand Wisata Bekasi
The Grand Wisata Bekasi Bridge offers an iconic spot that is instagrammable, suitable for anyone who likes photo hunting. This bridge is one of the icons of tourism in Bekasi that must be visited, too bad if not immortalized in memorable photos. This bridge adorns the toll road section after the exit of East Bekasi. In terms of building construction, Grand Wisata Bekasi is the cable-stayed bridge with the first sloping pylon in the world. Many say if this bridge presents an extraordinary view at night. Some even agree that this bridge is one of the pieces of the bridge in Manhattan.
Address: Lambangjaya, Tambelang, Bekasi.
2. Muara Gembong Mangrove Forest
Beautiful spots that are still very beautiful with a vast expanse of mangrove forests, that's the attraction of this tour. The distance from the center of Bekasi to the natural tourism area is around 70 km and can be reached in less than 2 hours. Not too long right? Especially in the tourist area, you will find stunning natural scenery. The expanse of mangrove forests that turn green along the 17 km will satisfy the eyes of tourists. You will be invited to go around using a sampan boat at a fairly affordable rate. If you want a modern atmosphere, you can rent a boat with large size with a capacity of 40 people. There, you will also witness the existence of Javan Lutung which is getting thinner. So the more complete the vacation!
Address: Desa Pantai Bahagia, Muara Gembong, Bekasi Barat.
3. Taman Buaya Indonesia Jaya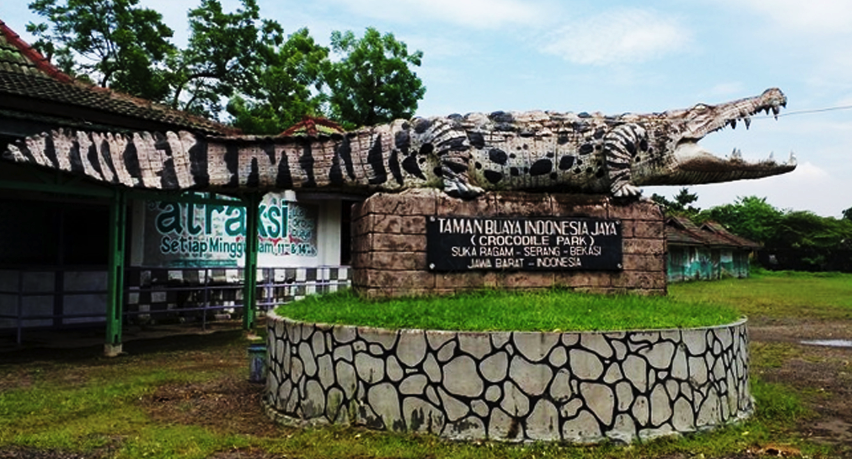 This tourist attraction is a crocodile breeding place established since 1990 ago. There are around 500 crocodiles that are kept to this day. Some locations are divided into pools for adult crocodiles, ponds for baby crocodiles and crocodile egg hatcheries. The crocodile pool is also equipped with an iron fence for security so that your visitors can more freely watch the activities of the crocodiles. Not only that but at the location, there was also a Debus Banten event in the form of a championship match against crocodiles and snakes. There are also playground facilities for children and a gazebo for relaxing.
Address: Jalan Raya Serang Cibarusah, Sukaragam, Bekasi.
4. Muara Beting Beach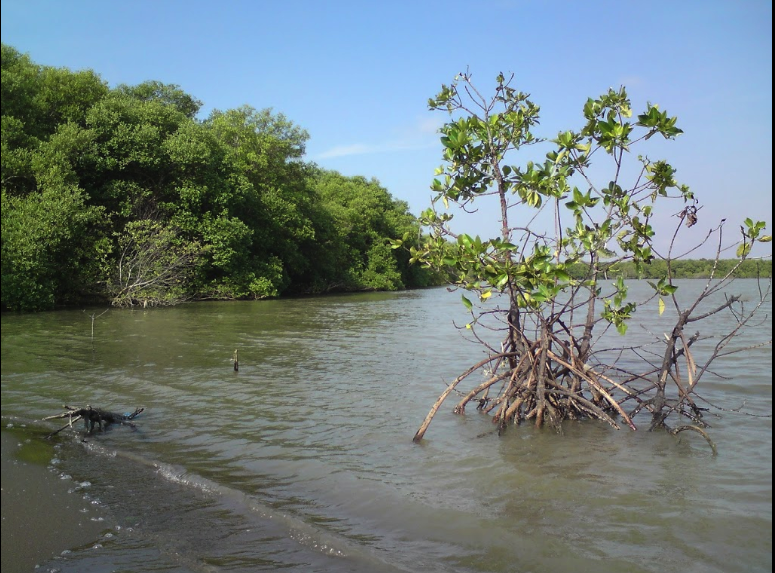 The atmosphere of a typical beach with sand and blue sea is the first treatment you will get when you set foot on this beach. If you're lucky, you can watch a flock of birds migrating from the South China Sea. Typically, flocks of birds will migrate around September-February, so you can arrange your vacation schedule if you want to witness this natural phenomenon. The waves on the beach are not too big with black sand along the coastline, making the beach atmosphere more exotic. The beach panorama will be even more charming when the sunset comes, it can be a cool spot for your photos.
5. Mekar Beach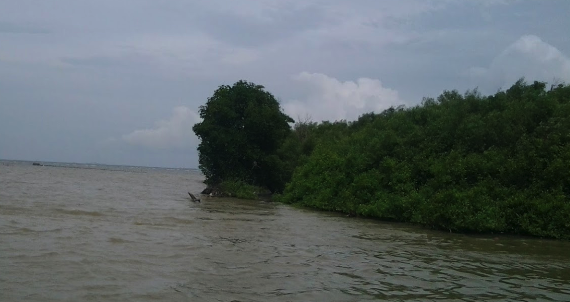 Who says that Bekasi City has no beach, Jawara City has a beach that is no less exciting, namely Mekar Beach. This beach is the estuary of the Gembong River whose source is from the Citarum River. When you come here, don't forget to get around the beach by using a fishing boat that you can rent. For those of you who like fishing can do the series activities around the beach. Or you just relax while looking at fishing activities which of course are very interesting to follow. The address of Mekar Beach is on Jalan Raya Muara Gembong, Bekasi.
Address: Jalan Raya Muara Gembong, Bekasi.
6. Jatiasih Tree House
Jatiasih Tree House is perfect for you to visit while on vacation with your family with the concept of nature tourism that is cool and beautiful. Here you can also try other vehicles like outbound. You also need to try to drive around the plantation area by driving an ATV. Not only that but here you can also enjoy special dishes in the open.
Address: Jalan Madiun, Kav.115, Lippo Cikarang, Cibatu, Bekasi.
7. Magnetica Bridge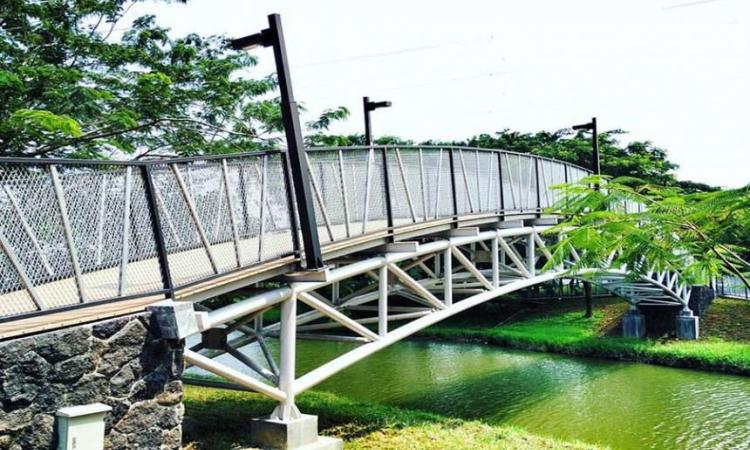 In the past, this bridge was not well known and was a favorite of the people. However, because it is often used as a filming location, this place began to get a lot of attention, including tourists who are on vacation in the city of Bekasi. The bridge is often used as photos for Instagram to prewedding.
Address: Lippo Cikarang, Bekasi
Transportation
People here either have their vehicles or they use ojek online services. You can install an ojek online apps or uber if you want to travel. Now ojek online and Uber has been more efficiently accessed and spread a lot in Bekasi. You can also use a taxi or rent a car to get around in Bekasi, also can use buses that go to Jakarta.
So, there you have a list of recommended places you should go to in Bekasi. We hope it was a useful guide for you to get around in Bekasi! Have fun and don't forget to check out more recommendations on our blog!
Read Also: Zone Guide: Bogor