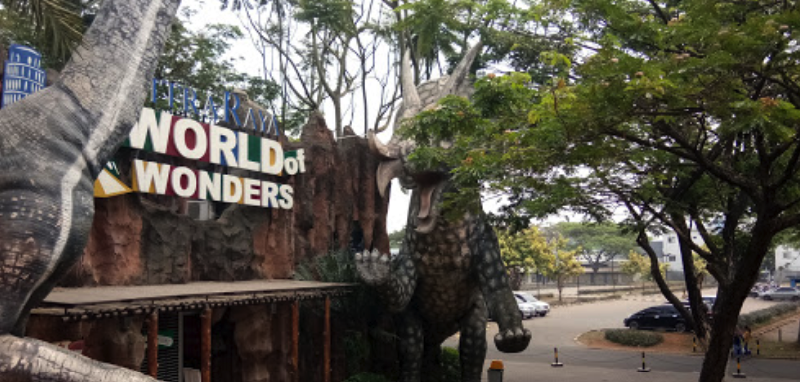 Tangerang is one of the biggest cities in Banten province. It is where a lot of giant city developers decided to build satellite cities across the city itself. Many settlements and malls are being developed there. To explore Tangerang, it will be complete by knowing several interesting places that you must visit. Although there are so many choices, we provide the best in this list. Don't miss it!
Malls
There are several malls worth going to if you're feeling to go shopping.
Aeon Mall (Jl. BSD Raya Utama, Pagedangan, Kec. Pagedangan, Tangerang, Banten 15345)
Summarecon Mall Serpong (Gading Serpong, Sentra, Jl. Boulevard Raya Gading Serpong, Kelapa. Dua, Kec. Kelapa. Dua, Tangerang, Banten 15810)
The Breeze BSD City (BSD Green Office Park, Jl. BSD Grand Boulevard, Sampora, BSD, Tangerang, Banten 15345)
Mall Alam Sutera (Jl. Jalur Sutera Bar. No.Kav.16, RT.002/RW.003, Panunggangan Tim., Kec. Pinang, Kota Tangerang, Banten 15143)
Coffee shops
It wouldn't seem great without visiting one of the best coffee shops in Tangerang, here are some must-visit coffee shops :
Rocco Micro Roastery (Ruko Pasar Modern BSD, Blok R No. 21, Jl. Letnan Sutopo, Serpong, Tangerang)
Sam Papi Coffee Shop (Ruko Golden Boulevard, Blok T No. 7, Jl. Pahlawan Seribu, Serpong Utara, Tangerang)
From Our Friends Coffee Shop (Ruko The Icon, Blok A3, Jl. BSD Raya Baru, BSD, Serpong, Tangerang 15345.)
Giling Giling Coffee (Granada Square, Jl. Kencana Loka, Serpong, Tangerang 15318. Telp. 0812-2232-503.)
HARIO Coffee Roastery (AEON Mall, Lantai 1, Jl. BSD Raya Utama, Serpong, Tangerang.)
Attractions
there are more places you could visit in Bekasi and here's some of it :
Floating Castle Froggy Edutography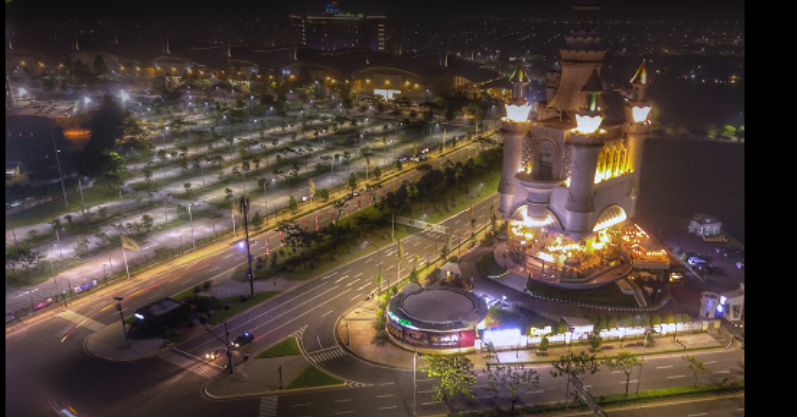 Want to enter into a fairy tale even if only for a moment? It turned out to be easy and the location is also still in Tangerang. Floating Castle Froggy Edutography complements your roundabout events in Tangerang by taking you to the world above the clouds. Magnificent palace buildings like Cinderella palace became a marker of Floating Castle or floating palace. Not really floating in the clouds, but with the concept of Jack and the Magic Beans, you will feel like you are floating inside. Besides, to play events, the floating palace also supports children's education events.
There are beautiful spots in the palace that faithfully accompany to be enshrined together. The palace with its dominant white walls and shades of blue here and there looked beautiful and majestic combined with a golden blue sky with a tinge of dusk. Great time to explore and play!
Address: Jl. BSD Grand Boulevard Cluster Commercial Park Barat No. 1, BSD City, Tangerang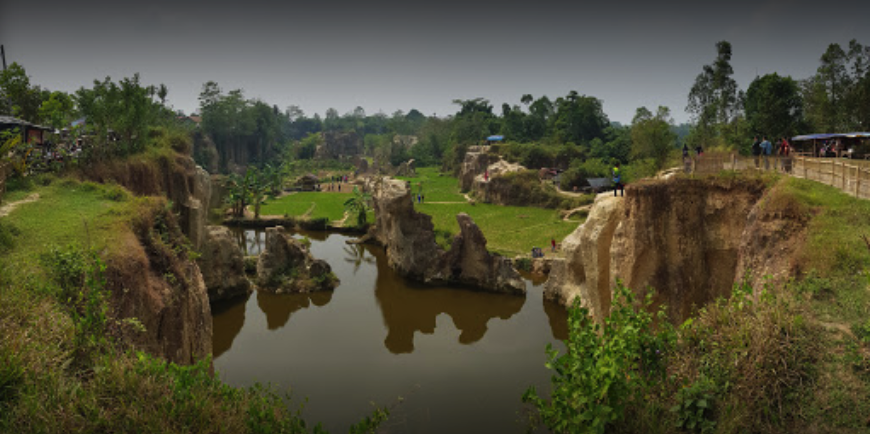 Tebing Koja, the name of the leading natural tourism location in the Tangerang area, is indeed very naturally artistic. The cliffs that are carved by nature combine harmoniously with the creek of the river and the green fields. Feeling at the top of the world, standing on the edge of a cliff looking at the surrounding nature. Fun pose with blue background and green rice fields, a moment of togetherness with friends and family that is always remembered. At the end of the day, the moment of golden sun on the hill is worth capturing as a reminder of a day's visit at the Godzilla Coop.
Address: Desa Cikuya, Solear, Tangerang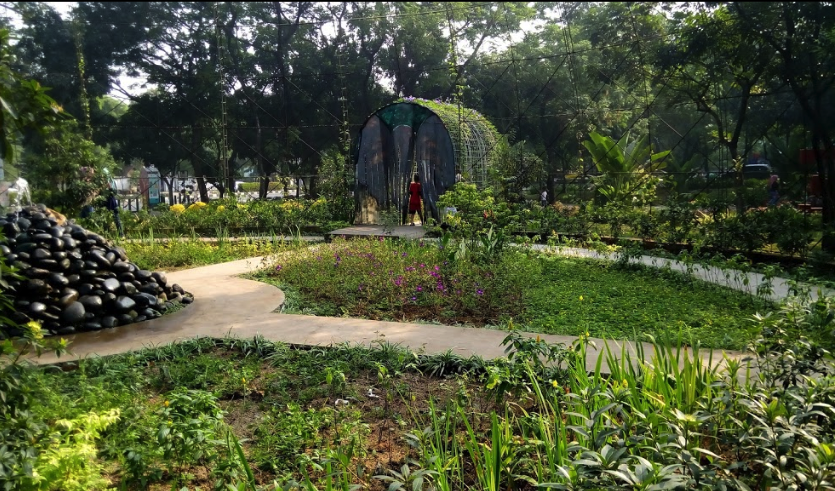 Cikokol Park is one of the green open spaces preserved by the Tangerang City government. Hang out with the open green nature with friends, relatives, and family to be more comfortable with the beautiful and fresh garden that supports the atmosphere of relaxation. Tired of exercising and circling the park, some bungalows can be an option to stretch your tired feet. Not to forget, there is a good selfie spot that should not be missed. If you visit Cikokol Park, don't miss the chance to visit the Butterfly Park too.
Address: Babakan, Tangerang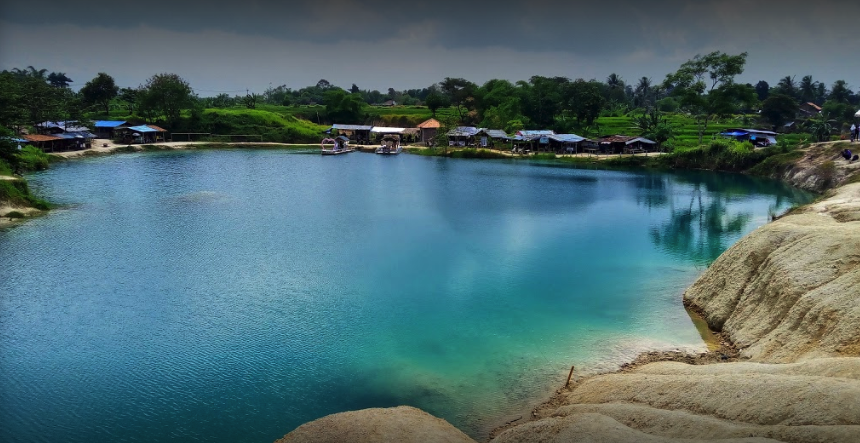 The lake was originally a former puddle of sand mining, along with the Koja Cliff area. His name has been even more famous since netizens uploaded his beautiful panoramic photos on social media. Of course, you can't miss enjoying the beauty of this area! The calm blue water which is equivalent to the blue artificial swimming pool makes this lake unique and certainly deserves to be a mainstay of Tangerang tourism. The calm water combined with the hard limestone hills and green fields of the rice fields, a perfect spot for relaxing, meditating, and exercising. Lake tourism is not merely a walk around the edge of the pond. Try riding a boat that can be rented for Rp. 20,000 around the lake. The roar of the wind and the calmness of the pool is more fun to be enjoyed with close friends and family.
Address: Jalan Raya Sangego, Desa Koang Jaya, Kecamatan Karawaci, Tangerang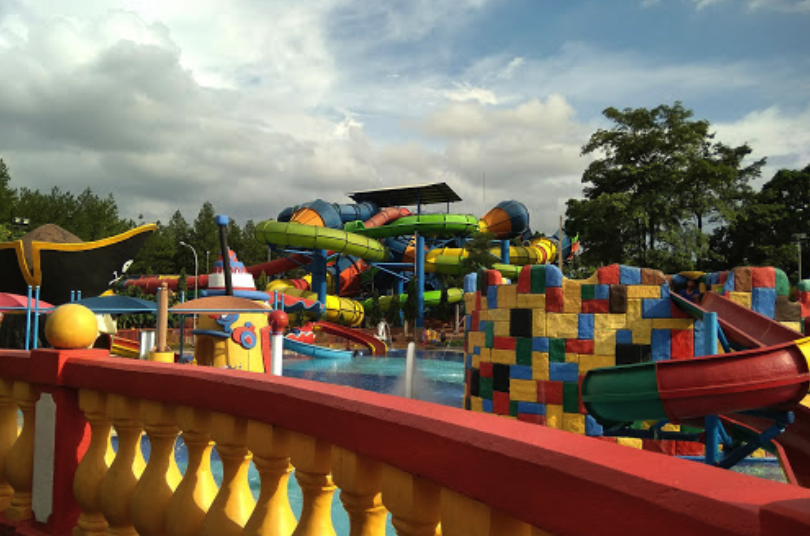 As the name implies, BSD City's Ocean Park Water Adventure offers fun and challenging all the water games in the middle of the city for you and your beloved partner. Like other water games that have already been popular, such as Waterbom in Bali or Snowbay in Jakarta, Ocean Park BSD is ready to inspire your enthusiasm to play water and be more cheerful all day. With the design of game rides in every corner of the location, it feels like stepping into a world of its own. a day at Ocean Park BSD is more memorable with friends, friends, family, and special friends for the most exclusive moments during the holidays!
Address: Jalan Pahlawan Seribu, CBD Area, BSD City, Serpong, Tangerang
Citra Raya Water World & World of Wonders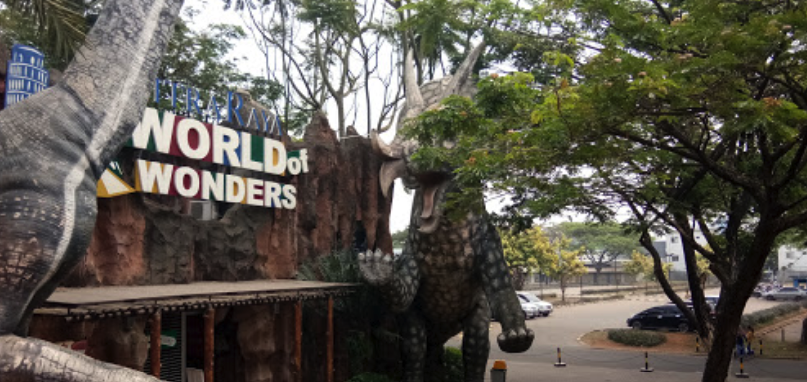 Citra Raya Water World & World of Wonders could be an alternative to playing water beside Ocean Park BSD. Carrying a concept similar to a completely different design, Citra Raya Water World opens up opportunities to explore the world of water sports games exclusively for you. With the addition of the name World of Wonders, surely you can guess there is something more in this water park. And in fact, the Citra Raya rides also include imitations of the wonders of the world and other land games that can be found in your favorite playground.
Once entered, may choose to play water first or play on land first. Which one is more exciting, certainly fun to live with friends and close family. You can admire the wonders of the world on the World of Wonders route. Prepare your feet to walk the entire area of the vehicle which includes the Colosseum, Borobudur Temple, the Egyptian Pyramid, the Tower of Pisa, and many other antique buildings.
Address: Mardi Gras, Jalan Citra Raya Utama Timur, Mekar Bakti, Panongan, Tangerang
Transportation
People here either have their vehicles or they use ojek online services. You can install an ojek online apps or uber if you want to travel. Now ojek online and Uber has been more efficiently accessed and spread a lot in Tangerang. You can also use a taxi or rent a car to get around in Depok. The most accessible way to get around Tangerang is by angkot, little green minibuses, they can be signaled down anywhere along their route, they will stop anywhere to pick-up and so will stop anywhere along the route to let you off.
So, there you have a list of recommended places you should go to in Tangerang. We hope it was a useful guide for you to get around in Tangerang! Have fun and don't forget to check out more recommendations on our blog!
Read More: Best Fish Markets in Tangerang