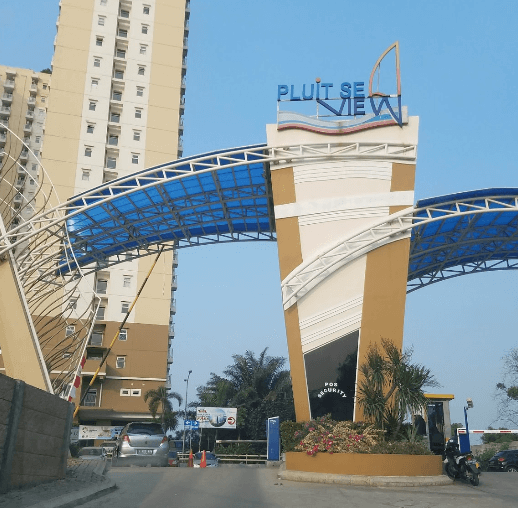 Settling Down
You'll Get These 9 Advantages When Renting a Pluit Sea View Apartment in North Jakarta
Nowadays, quite a lot of millennials prefer to live in apartments. They think that apartments are more comfortable and less complicated than renting or buying a house. But, back again to each individual. There are also those who still choose to stay at home. If you are looking for an apartment, try renting it at the Pluit Sea View apartment in North Jakarta.
Pluit Sea View Apartments is a budget apartment complex located in a mostly low-rise neighborhood. This area is mostly inhabited by the Chinese. That's why many good Chinese restaurants are located here.
Click here to rent Pluit Sea View Apartment
This vertical residence is located at Jalan Jl. Muara Baru No.5, RT.5/RW.3, Penjaringan, North Jakarta. In addition to restaurants, there are also contemporary cafes that can be your hangout. That's not all. The view from the apartment is also very beautiful because it overlooks the sea.
Curious about the advantages of the Pluit Sea View Apartment? Come on, see more below!
1. Affordable price
One apartment unit with studio type starting from Rp. 2.9 million. As for units with type 2BR starting at a price of Rp. 1.7 million. Prices and types of housing can adjust to your budget and needs.
2. The facilities
Pluit Sea View Apartment has several complete and comfortable facilities, such as swimming pools for adults and children, as well as an outdoor playground. To support daily needs, this apartment also provides several services such as laundry, canteen, coffee shop, and mini-market. In addition, a 24-hour security system with CCTV functions every day in each tower.
3. Beautiful scenery
This section is the highlight main of the Pluit Sea View apartment. As the name suggests, this apartment faces the sea, precisely to the port of Sunda Kelapa. Imagine waking up by looking out the bedroom window and immediately seeing the calm sea view. This can make your mood better in the morning.
Moreover, if you see the vast blue sea with lights in the harbor. This view can calm your mind after work. Or, you can also take a photo of this scene and upload it on your social media accounts.
4. Shopping centers and attractions
Near the Pluit Sea View apartment, there are several upper-middle-class shopping centers that you can visit. About 3 km from the apartment, you can find Emporium Pluit and Pluit Village. Inside is a supermarket, clothing store, homewares store, cinema, and fitness center.
In addition, you can also reach Baywalk Mall. This mall is more upscale and offers a variety of luxury brand shops and popular restaurants. Around this mall, there is also an exciting game place called Pandora. There are also ITC and WTC Mangga Dua if you want cheap shopping.
If you want to go to Dufan for recreation, you also don't have to take a long time. Only 5 minutes drive and you arrive at the place in Ancol.
5. Near the toll road
This apartment has easy easy access to get around the city even though its location is on the outskirts of the city because it is only 1.5 km from the nearest Jakarta Inner Ring Road toll gate. The short distance is quite convenient to travel to places in the city from the apartment.
6. Cafes and restaurants around the residence
There are many cafes and restaurants with diverse menus in the Pluit Sea View apartment area. Some of the recommendations are IndoDiner Bar & Diner, One Dim Sum, Boja Eatery, Hao Bao Dimsum & Co, Ropang Plus Plus, Onbbit Toast, and one of the most famous is Wing Heng Hong Kong Dimsum Shop.
7. Near hospitals
If there is a sudden situation that requires you to go to the hospital, you don't need to worry. You can reach Pluit Hospital and PIK in just 5 minutes. You can also do treatment or outpatient treatment here because the distance is quite close.
8. Near universities
In just 10 minutes, this apartment can also reach several universities such as Trisakti and Untar. For those of you who are studying at one of these universities, you can rent an apartment at Pluit Sea View.
9. Easy access to public transportation
Want to travel outside the Pluit Sea View apartment area by public transportation? Of course, I can! The nearest Transjakarta stop is the Mesjid Luar Batang stop which is 750 meters by foot.
To take the Commuter Line, you can go to Kota Station which is only 10 minutes from the residence. Meanwhile, getting to Soekarno Hatta Airport only takes about 15 minutes.
People also read: 4 Best Serviced Apartments in North Jakarta
So, those are the 9 advantages of the Pluit Sea View apartment according to Flokq. How? Are you sure enough to rent or buy an apartment here? Let's rent immediately with Flokq!
CLICK HERE TO RENT AN APARTMENT WITH FLOKQ