As a music listener, a music festival is one great way to have fun. Aside from being able to listen to your favorite artists live, you can enjoy yourselves through singing, dancing along with the beats, and enjoy the food and beverages available in their stalls. If you're living in Jakarta, we assure you will have the best experiences by going to our list of Jakarta's best annual music festivals for every kind of genre. Check it out!
Read also: Fun Things to Do on a Friday Night in Jakarta
1. We The Fest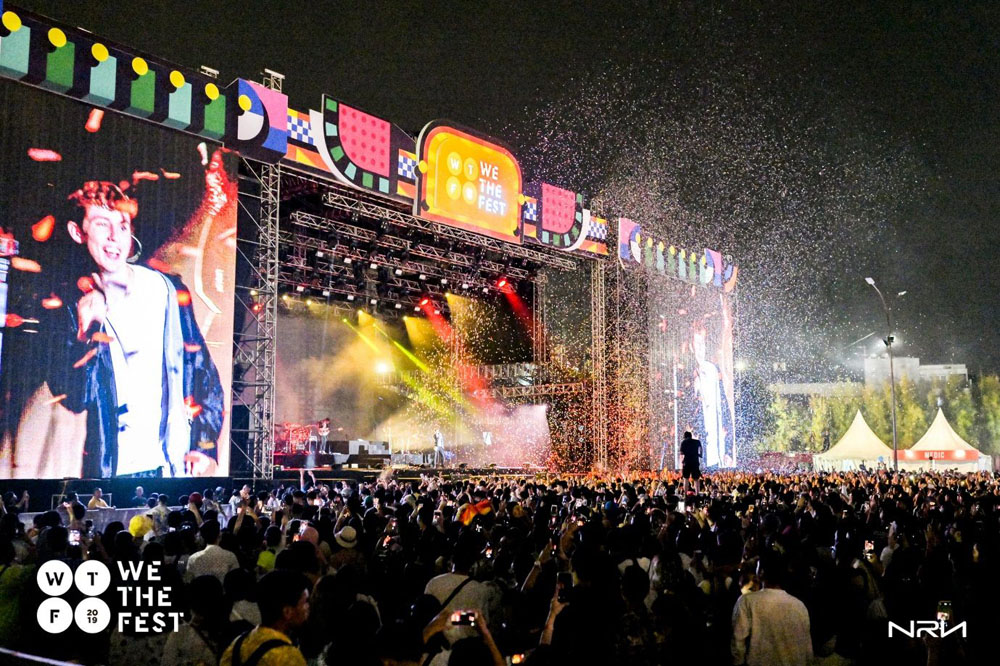 This festival aims for youth with a taste of edgy, trendy, hip, and popular songs. Started in 2014, this festival has become one the most-awaited music festival every year by Jakarta's music festival-goers. Organized by Ismaya, a well-reputed event organizer in the country, this festival has brought numbers of incredible musicians from around the world, including SZA, Macklemore & Ryan, The Kooks, The Temper Trap, Bazzi, and many more. Their spectacular lineups always accommodate music for mostly youth's taste, from pop, rap, to indie. Going to this festival, people usually dress up with their best summer festival outfit, to immerse themselves in their vibrant vibe and color scheme of decorations. With the right mix of art, music, fashion, and food, this festival is considered one of the best music festivals in Indonesia.
When: Around August
Website: https://wethefest.com/
2. Synchronize Fest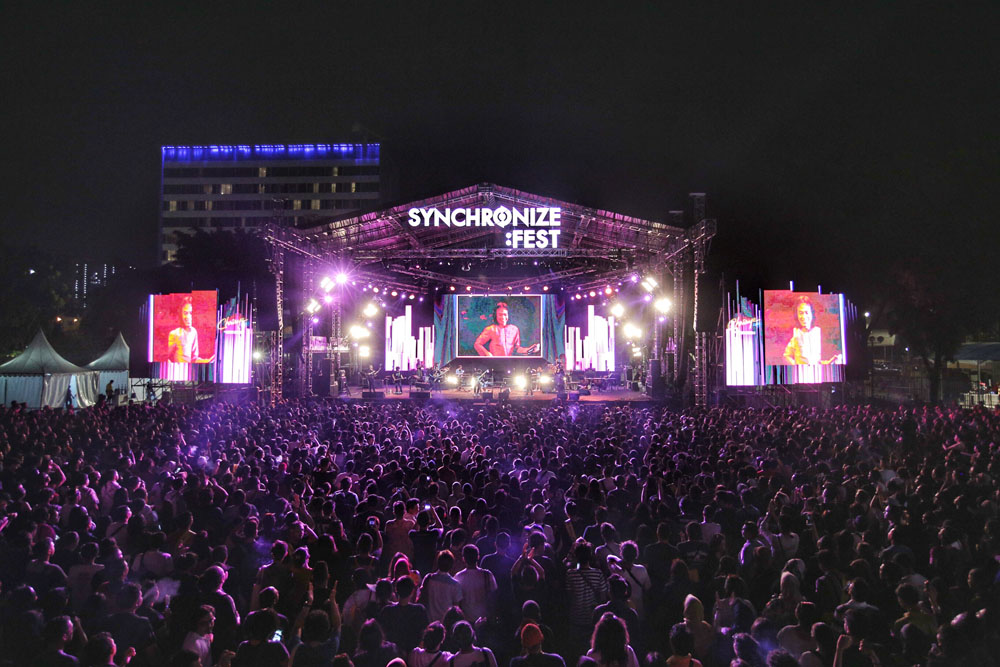 This festival claims to be "the festival for all" and it does justice. Just like its name implies, Synchronize Fest targets all people from different kinds of genres to sync with each other's music while having the best of time. Unlike most music festivals, they do not limit themselves to certain types of music only, but instead, they make sure to have their lineups represent all genres for everyone. From pop, rock, jazz, EDM, to dangdut, all gather in the names of Indonesia's best local musicians. As a  result, this diversity does not make people enjoy themselves less. In fact, they are considered a music festival with the best crowd experience in Jakarta, with a constantly increasing demand each year. This so-called "Festival Rakyat" is surely your go-to for an affordable ticket price for a crazy-happy music fest with your squad!
When: Around October
Website: https://synchronizefestival.com/
3. Djakarta Warehouse Project (DWP)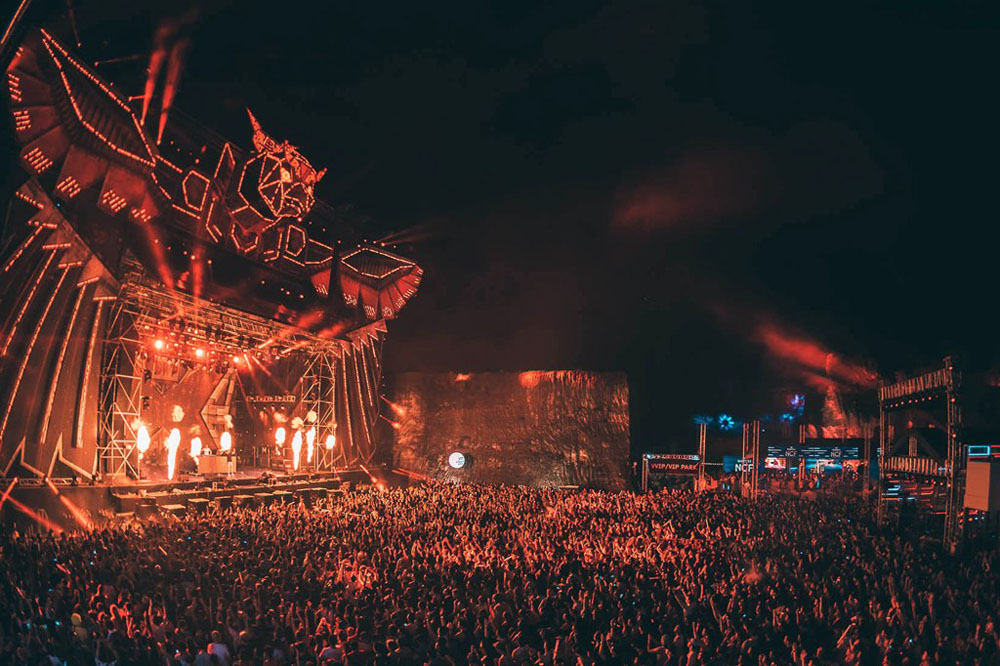 If you love EDM, this is the "heaven" for you. Started as a warehouse party, this festival has an exploding number of goers year by year and soon turned out to be the biggest EDM festival in South East Asia. Their guest stars are not one to question, since they've had a lot of world's renowned DJs rocking their stages in the past, such as Calvin Harris, Martin Garrix, Skrillex, Disclosure, Yellow Claw, Zedd, Cashmere Cat, Flume, and many more. Even though they once move to Bali due to protests from locals, last year they've brought it back to Jakarta and once again pleased people with their amazing lineups. If you're going to this festival, be prepared for the blasting beats of EDM and dance your night off!
When: December
Website: https://www.djakartawarehouse.com/
4. Java Jazz Festival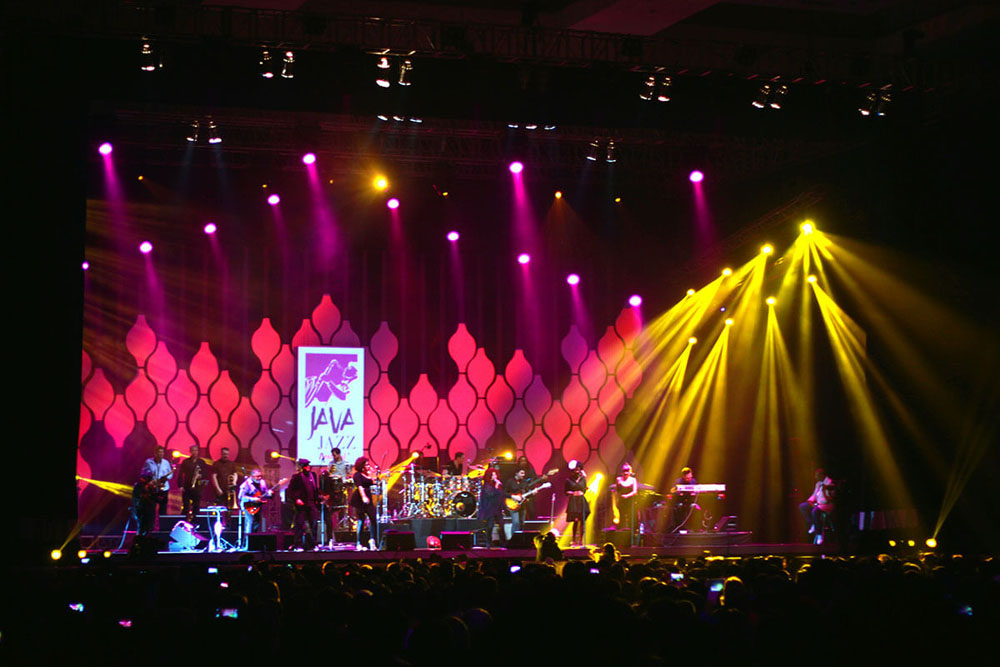 Established since 2005, Java Jazz is considerably one of the biggest Jazz Festivals in the world. This festival focuses on the genre Jazz, but also have some pop musicians in their lineups. Never missed bringing notable names of international musicians every year, Java Jazz Festival or JJF is another music festival where you can have the best of time and enjoy the company of your friends and pleasing music. Gathering great musicians from local and international, this festival has brought notable names such as The Jacksons, Jessie J, RINI, Bruno Major, Kiana Lede, and a bunch of local artists, from legends to rookies. Even though they seem to be less "jazzy" from year to year in their choices of lineups, this festival remains one of the best festivals to go to. Get ready to nod along with the vibe of Jazz! 
When: March
Website: https://www.javajazzfestival.com/
5. Music Gallery
If you're more of a young, underground, and hipster kind of music listener, then this festival is your go-to. Music Gallery is the perfect music festival for those of you who want to discover new sounds and rising indie artists in the country. Notable names started off their fame here, such as .Feast and Jason Ranti. Other names that have performed in their stage including Danilla, SORE, The Sigit, OM PMR, White Shoes and the Couple's Company, and many more. They also invite extraordinary international guests every year, such as HONNE in 2017, which started off their overwhelming fame in the country. This festival is a must for you who love the undiscovered resonances!
When: Around March
Website: https://www.the-musicgallery.com/
6. 90s Festival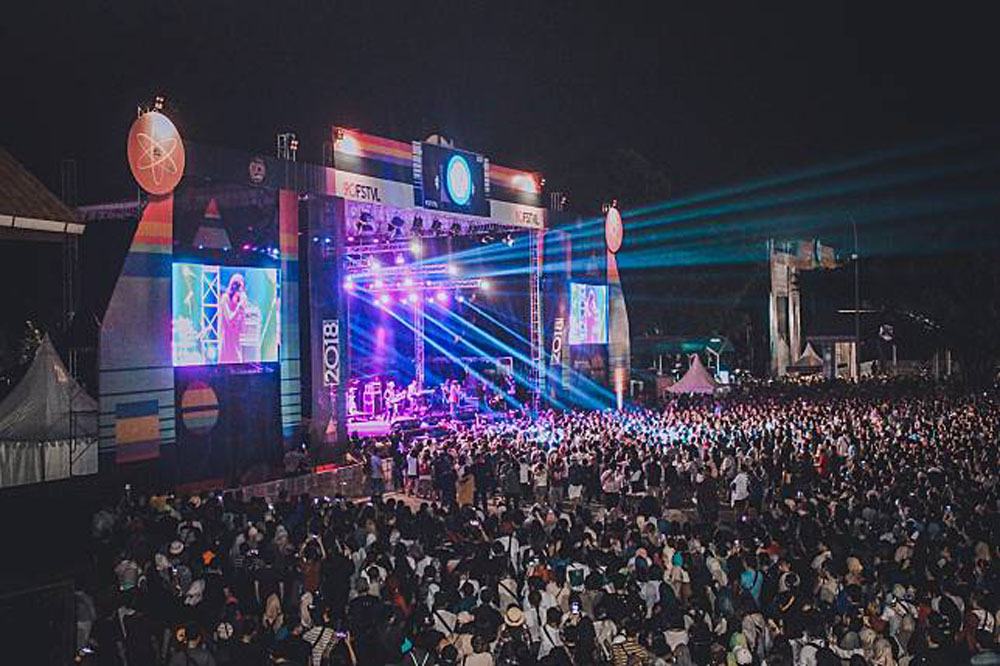 To all you oldies lovers, this festival should be on top of your list. Targeting middle-aged people and music listeners who enjoy 90s music, this festival offers a music festival to reunite with oud most loved musical legends in the past, from local to international. Some notable names they've invited include Michael Learns to Rock and AQUA, and Sixpence None The Richer, while for locals greatness include Dewa 19, Fariz RM, Sheila on 7, Element, Iwa K, Gigi, Potret, and many more. A trip to memory lane, it is!
When: Around November
Website: https://www.the90sfestival.com/
7. Hammersonic Festival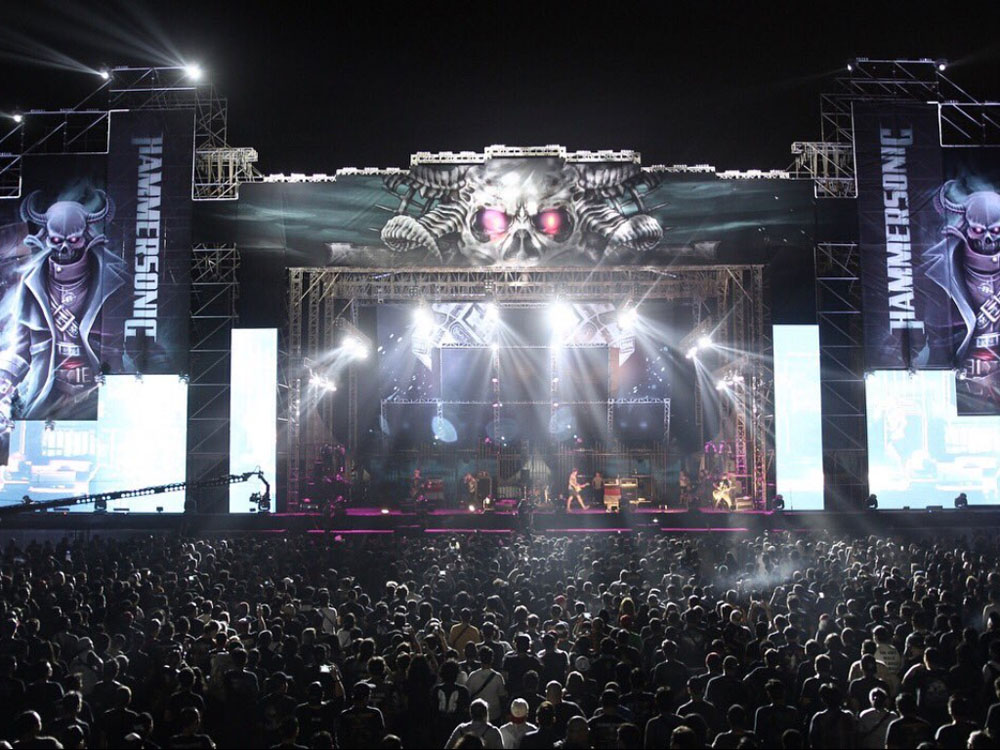 This is the ultimate music festival for metalheads around the city. Hammersonic Festival is the biggest metal music festival in Jakarta, even in the Asia Pacific, that gathers more than 20.000 people each year, jamming to their rocking sounds of performers. With renowned metal bands from international and local, both always succeed in making its viewers stomping their feet and jamming like crazy. Bands such as Tarja, Bullet for My Valentine, Hatebreed, Morbid Angel, Fleshgod Apocalypse, had made an appearance in their huge stage. Have yourself ready for an insanely awesome metal music festival!
When: Around March
Website: https://www.hammersonic.com/