Settling Down
10 Recommended Apartments for Expats in Central Jakarta
As an international city, Jakarta is often the home of many outsiders with many purposes. The South Jakarta section houses the Jakarta business area. The area is popular among students, young workers, and expatriates who love the nightlife. However, other parts of Jakarta are no less exciting and relaxing. Apart from being the center of Indonesia's own capital city, Central Jakarta has many affordable accommodations with quality facilities. Central Jakarta can reach other parts of Jakarta. Staying in Central Jakarta is just as enjoyable at South Jakarta. Here are the best choices of apartments for expats.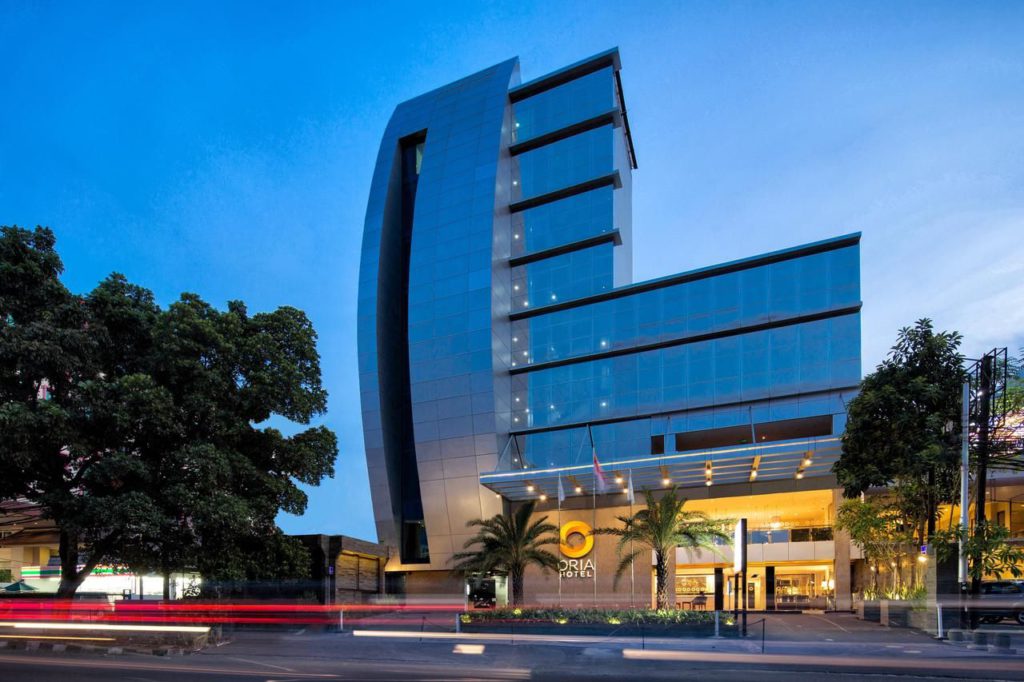 With 150 rooms and 7 types of rooms, Flokq@Oria ensures that your every need is met. There is something for everyone here. Each room is equipped with high quality luxury bedding and internet access. The dining room and meeting room are at your disposal. The free parking for each occupant.
The 24-hour restaurant that will serve you is Casazuki Restaurant which serves local to international food. If you're in the mood for an outdoor snack, the streets of Menteng are always filled with food vendors for you to choose from.
If you need to travel, no worries. There are plenty of transportation options nearby. One of them is the KRL Station in Gondangdia and Cikini. You can always use Sudirman or Setiabudi MRT Stations.
Amenities:
WiFi
Maintenance
Cleaning Service
Laundry
Starting Price: IDR 6,500,000/month
This is one of the favorite apartments for expats in Central Jakarta. It is located right in the middle of the city. This modern-classical style apartment is very close to various destinations. It sets an affordable price. It is perfect for those of you who like to go for a walk after work.
You can visit big malls, tourist attractions, offices, public transportation stops just on foot. Goodbye excessive transportation costs! With the workers and other expatriates who fill this apartment. You will never be short of network and friends in this accommodation complex.
Or maybe you're not a person who likes to leave the house? Jacuzzi, salon and sauna in the building are ready to help you relax after a busy working day. There are sports facilities and a swimming pool to improve your health. Mini golf courses and basketball courts where you can have fun with your friends.
If you love culinary hunting, don't worry. The malls around Thamrin Executive Residence provide various food courts, tenants, and franchise restaurants. You can try a fine German dinner at the Paulaner Brauhaus restaurant. SKYE, Exodus, or Dragonfy are always up for a fun weekend and drinks.
Amenities:
Jacuzzi
Sauna
Salon
Gym
Basket Court
Mini Golf
WiFi
Maintenance
Laundry
Cleaning Service
Starting Price: IDR 6,500,000/month
Sahid Palace is strategically located in Sudirman. This Central Jakarta expat apartment is located within the Kota Sahid Complex, including the Sahid Sudirman Head Office Building, Teguh Sudirman Pure Hospital, Grand Sahid Jaya Hotel, Sahid Sudirman Apartment, and Sahid Office Boutique. All the space you need comes with décor that will make you feel at home.
This apartment is surrounded by Plaza Semanggi, CityWalk Sudriman, Plaza Indonesia, fX Sudirman, and Grand Indonesia. This accommodation resident has easy access to Sudirman, Kuningan, Senayan, Thamrin, and Kemang without worrying about traffic jams. The Istana Sahid Apartment offers many luxurious facilities. These include a large swimming pool, indoor fitness center, children's playground, restaurants, ATMs, pharmacies, clinics and lush gardens. There is a grocery store on the ground floor. Where you could find all your daily needs without sweat. For those who don't have time to do laundry, there are ones and dry cleaning.
For a culinary session, you can visit Italian restaurant Misticanza at Sahid Sudirman Residence, Bengawan Solo or Japanese cuisine at Bushido, Western snacks at Johnny Rocket, and authentic Argentinian food at La Posta Taste of Argentina. You can always hangout at Skye and Cloud Lounge. Or Basque and Loewy known as the expat bar area of ​​Mega Kuningan.
As one of Jakarta's busiest streets, you can easily find public transportation nearby. Setiabudi MRT Station is a 5-minute walk from the apartment. The nearest Transjakarta shuttle bus is in front of MidPlaza, only 5 minutes walk. There is a train station. Sudirman station is about 2.5 kilometers away. You can take the train to CGK airport, the city's international airport, from Sudirman Station. In the end, the best way to get around the city is ride-hailing apps. Like Grab or Gojek.
Amenities:
Swimming Pool
Playground
ATM
Restaurant
Drug Store
Clinic
Green Park
Grocery Store
Dry Cleaning
WiFi
Maintenance
Cleaning Service
Laundry
Starting Price: IDR 7,000,000/month
If you're a nature lover, The Mansion Bougenville apartment is in a perfect location. This apartment is located in the center of Jakarta with a lush environment and surrounded by various facilities. This strategic location makes it very easy for residents to travel to various places in Jakarta.
In 20 minutes, you can reach Soekarno-Hatta International airport. 5 minutes to the center of Ancol Dreamland Park, and 3 minutes to the International School.
There is a Mangga Dua. It's a business center in the Sudirman. Thamrin areas and the National Monument is not far from this complex either. The Mansion Bougenville Kemayoran stands in a flood-free location. This apartment is suitable for those of you who are single or have a family.
Amenities:
Adult and Children Pools
Fitness Center
Jogging Track
Playground
24 Hours Security
ATM
Cable TV
Function Room
Grocery Store
Internet
Laundry
Restaurant
Initial Price: IDR 2,500,000/month
This accommodation is close to the Segitiga Emas area, suitable for those of you who choose to live close to work. The apartment is also near PT. ANZ Bank, PT. Rohto Laboratories Indonesia, Merck Sharp & Dohme Indonesia and other big companies.
The location of this complex is located in the deepest part of Jakarta, with a quieter and more comfortable environment for resting. With a distance of 2 km to Jl Jenderal Sudirman, you don't have to worry about being late for work. For longer distances, you can reach Bendungan Hilir MRT Station 1km from the apartment.
This complex is also close to few international schools. Such as London School of Public Relations, Sahid University, Atma Jaya Unika, Borobudur University, and Pelita Harapan Postgraduate University. On weekends, you can play at Plaza Semanggi, Citywalk Sudirman, Plaza Indonesia, or Grand Indonesia.
Amenities
ATM
Basket Ball Court
Cable TV
Function Room
Grocery Store
Gym
Internet
Swimming Pool
Tennis Court
Laundry
Restaurant
Security
Playground
Starting Price: IDR 7,000,000/month
If you seek a modern vibe and homey neighborhood, this apartment is made for you. Menteng Park is one of the most favorite apartments for expats in Central Jakarta. It is located in Menteng, where you can easily access some business districts and office areas.
Menteng Park offers luxury that is shown through its elegant design. Plus, it comes with many premium facilities for the residents. From this apartment, you can get quick access to Grand Indonesia, Menteng Huis, some commuter line stations, and other vital places.
Amenities
Grocery store
ATM center
Sports facilities: gym, jogging track, swimming pool
Cable TV
WiFi
Kids' playground
Starting Price: Rp 5,800,000/month
This apartment offers luxury living that combines with Hong Kong style. It is popular among expats as an apartment that provides premium services. From here, you can easily visit your office in the business districts or visit some high-class malls.
Anandamaya Residence comes with elegant looks that enhance its luxury vibe. The building is also dominated by black-and-white colors and also marble tiles. Inside the apartment, you can enjoy several facilities that provide comfort.
Amenities
Indoor pool
Yoga room
Children's playground
Convenience store
Sauna and spa
Jacuzzi
Private home theater
Starting Price: Rp 40,000,000/month
Located in the urban area of SCBD in South Jakarta, this apartment provides a luxury and modern living. As one of the apartments for expats in Central Jakarta, Sudirman Hill Residences offers easy access to many offices and international schools.
Besides, it is surrounded by public transportations nearby, such as MRT and TransJakarta stations, so it will be easier to travel in Jakarta. The tenants can also enjoy a bunch of facilities in this exclusive apartment.
Amenities
Coffee shop
Gym
Meeting room
Jogging track
Swimming pool
Access card
Starting Price: Rp 8,000,000/month
For those who wish to live comfortably at an affordable price, you should consider Green Pramuka City. This place comes with the concept "One Stop Living Environment" that offers many important places nearby. With more than 80% outdoor access, this apartment will give you maximum time with nature.
Moreover, there are many expats who live in this apartment. From Green Pramuka City, you are able to visit Green Pramuka Square Mall and Mangga Dua Square, two famous shopping centers nearby.
Amenities
Swimming pool
Green sceneries
Tennis court
Gym arena
Grocery stores
WiFi
Cable TV
Starting Price: Rp 3,500,000/month
This apartment will allow you to live at affordable prices. It is also famous as one of the comfortable apartments for expats in Central Jakarta.
Salemba Residence offers a great location that is suitable for young executives and college students. You can easily find public transportation, various shopping centers, and many hang-out places near the apartment.
Amenities
Fitness center
Spacious basement parking spaces
Swimming pool
Indoor badminton court
Playground
Cafes
Mini-mart
Restaurants
Starting Price: Rp 3,750,000/month
---
And that's it for a number of Central Jakarta expats apartments! It's not as busy as South Jakarta. However, Central Jakarta's facilities are still quite competent for your convenience. Be it spacious pools or delicious food with a limited budget. Nearby malls and public transportations, we got it all. Enjoy your new home!