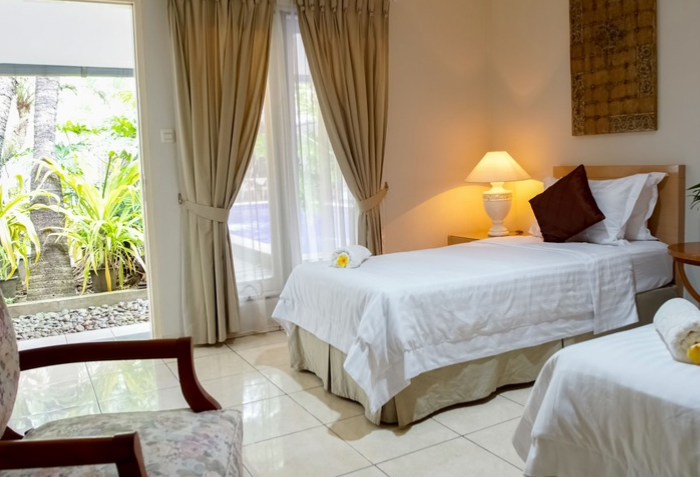 If your office is in the South Jakarta area, to be precise around Fatmawati, you definitely need a new comfortable place to live and of course have a location close to your office area. Choosing a boarding house or kosan in Cilandak can be the right option.
Advantages of boarding in Cilandak
Apart from being located not so far from the Pondok Indah office area, Cilandak also has many hangout places that you can visit after returning from work.
FYI, Cilandak also has lots of exclusive boarding houses or kosan that are suitable for you to live in. In these places, you will occupy a comfortable, spacious, and nice place to relax after a tired day of work.
No need to bother thinking about laundry and messy rooms because the exclusive boarding house certainly provides cleaning and laundry services.
Let's check 4 exclusive kosan in Cilandak below.
This exclusive kosan house in Cilandak is suitable whether you're living alone or married. Usually, those who live here are young executives because they are located close to the offices of Cilandak, Fatmawati, TB Simatupang, and Antasari.
The advantage of choosing this boarding house is that the building is new, there is even a 10% discount promo for the first month for 10 first residents. Each room is equipped with a 32 inch TV and pay TV service.
If you want to hang out,the boarding house is close to the center of the cafe in Cipete, namely Jalan Cipete Raya which offers delicious cafes such as Toods House and Sophie Authentique. The distance is also only 2 km from Citos and less than 10 minutes from Kemang Village, Fatmawati MRT, and Fatmawati Hospital. Very strategic, right?
Address: MPR Raya Street, West Cilandak
Price: Starting from Rp 4,000,000.00/month
Facilities:
Living room
WiFi
Security
TV
Swimming pool
Maid
Motorcycle and car parking
Washing machine
Rumah Indonesia
Next, we have Rumah Indonesia. It is a large boarding house or kosan with a choice of 4 types of rooms of the same size, but different prices. Each room measures 6 × 4 m2 and what distinguishes it is the facilities.
If you bring a private vehicle, you have to pay IDR 100,000 / month for motorcycle parking and IDR 250,000 / month for a car. The maid will only clean the room once a week and do not wash clothes. You can wash your own clothes in the laundry room.
Address: Deplu IV Street, West Cilandak
Price: Starting from Rp 4,000,000.00 million/month
Facilities:
Common space
WiFi
Security
Maid
Kitchen
Washing room
Pool and BBQ
Private bathroom with water heater
Furniture and air conditioning
Cable TV in each room
Keycard and safe
Accessibility is also easy, really, you just have to walk about 1 km to Jalan Cipete where you can find Twin House and Abuba Steak. Meanwhile, Citos, Kemang Village, and TB Simatupang offices are only 2 km away.
If you are based in the South Quarter, you can reach it in just 10 minutes. Indeed, this boarding house besides being comfortable like at home is also very strategic!
Topaz Guest House
The majority of Topaz House residents are young executives who work in the TB Simatupang, Fatmawati, Cilandak, and Antasari areas. The distance is only 1 km from Cipete Raya MRT, so it is also ideal for those of you who work in other areas in Jakarta.
The rooms here are 4 × 6 m2 with various choices of beds. You can also park your private vehicle at no additional cost. What's more, there is free breakfast every morning! Rarely, right, is there something like this?
Address: MPR Raya Street, West Cilandak
Price: Starting from Rp 4,500,000.00/month
Facilities:
Living room
WiFi
Cable TV
Maid
Kitchen
Car and motorcycle parking
Swimming pool
You only need to walk for 5 minutes to Jalan Cipete Raya because it is very close. If you want to shop, you can go to Lotte Mart Fatmawati which is only 900 meters away or to Citos which can be reached by driving for 10 minutes.
Apartment? Yes, Flokq offers kosan housing in this apartment. Quick access to Jakarta Outer Ring Road Toll access and Fatmawati or TB Simatupang MRT, this apartment is suitable for those of you who often have activities in the TB Simatupang, Pondok Indah, Cilandak, or Lebak Bulus areas.
This kosan apartment is also close to the Jakarta Intercultural School, Don Bosco School, and Siloam Hospital. Besides that, you can also reach shopping centers such as Poins Square and Cilandak Town Square in just 10 minutes.
Address: TB Simatupang
Price: Starting from Rp 3,600,000.00/month
Facilities:
Swimming pool
Comfortable lobby
Tennis court.
For those of you who like to play soccer, this tennis court in Parama's apartment can also be used as a futsal court.
In this apartment you can choose to rent just one room or one unit, you know. This 2-bedroom apartment with Regular room type and Master room type will be suitable for newly married couples.Ready to move in?
Do you want to live in a boarding house that is comfortable, beautiful and has a swimming pool but has an affordable price? Consider the list of exclusive boarding houses in Cilandak. Stress will definitely disappear quickly because you can just relax in the pool, in a large room or with community friends at the residence. Not sure which of them to choose from? Keep this article on bookmark for future references!