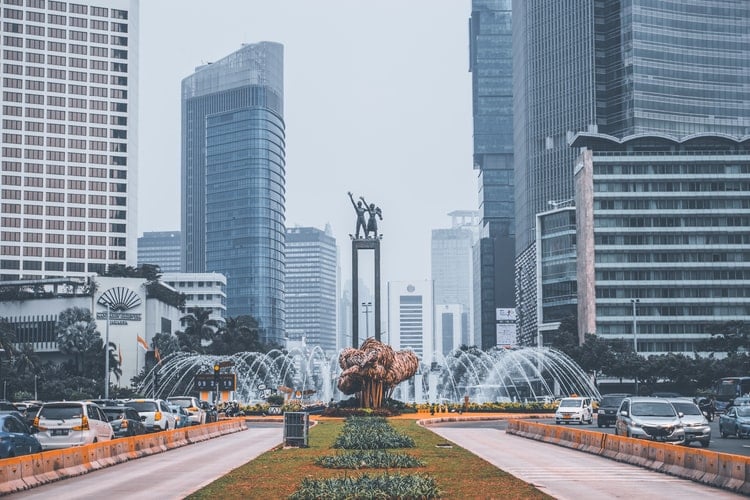 Jakarta is a great city with a lively and densely populated metropolitan located in Indonesia. The city is full of glittering lights and rich in Indonesian culture. It is home to millions of Indonesian, ranging from every province and state in Indonesia. Jakarta is the exact place for you, who are looking for a bright future, numerous opportunities, and a lot of thrill.
Being the capital city of Indonesia and also the biggest city in the country, Jakarta is an attractive place to live. Therefore, the metropolitan city has a population with more than 10 million people. Nevertheless, Jakarta is divided into five main administrative cities. Namely Central Jakarta, North Jakarta, South Jakarta, West Jakarta, and East Jakarta, and you're probably wondering what to expect from each of these districts. So here is a guide for some of the best locations to live in Jakarta!
read more about things to do when in central Jakarta here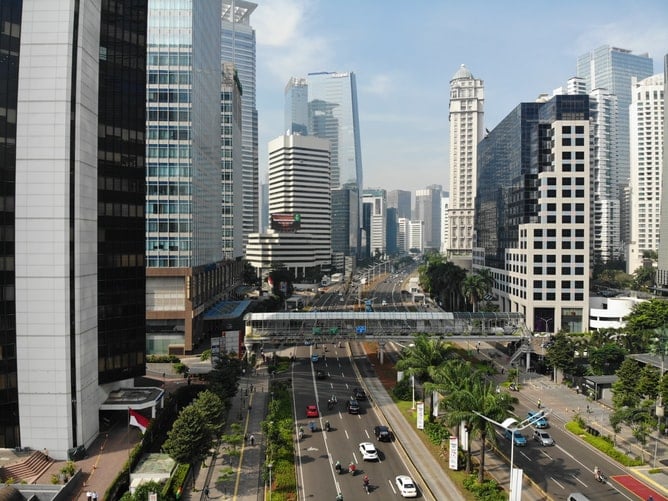 Central Jakarta
Located in the heart of the city, Central Jakarta is busy and hectic with lots of traffic and office activities. Most of the offices, ranging from start-ups to central offices, in Jakarta are spotted in the area. That's why the area is sprawling with workers and tally buildings. More from the area, Central Jakarta is a wonderful place to visit. Brimming with thousands of entertainment places like cafes and nice dinings. Also, the area has the greatest shopping mall in town, called Grand Indonesia.
If you're considering to live in Central Jakarta, here are the few things you need to know:
The place is perfect for professionals, businessmen, or any workers. Due to the proximity to central business districts.
Less commuting time. Because the area is located in the center of Jakarta, it is fairly nearer to travel to other areas of Jakarta. More importantly, to commute around Central Jakarta, you can utilize the MRTs. The MRT Stations are located along Central and South Jakarta. For traveling to work, it's way closer than other areas.
Great surroundings. Living in Central Jakarta means looking at skyscraper buildings, neatly arranged streets, and proximity to various nice restaurants and shopping destinations.
Amazing nightlife. If you're looking for a great place to hang out at night, Central Jakarta offers various bars and clubs. Ranging from lowkey to high-end bars are located in the area.
High-cost living. As we admit, all these glitter and gold aren't free. To enjoy all the wonderful surroundings in Central Jakarta, you need to spend a little bit more compared to other areas in Jakarta (except South Jakarta). Housing prices or apartment fees are higher than other areas, so is the living fee such as meals or lifestyle.
Furthermore, these are the main areas that would be nice to take into consideration: Menteng, Kuningan, Sudirman, and Kemayoran.
North Jakarta
Spotted on the upper side of Jakarta, North Jakarta is rich with urban housings and complexes. This administrative city contains the entire coastal area within the Jakarta Special District. Moreover, the area is quieter. Not many office buildings and business districts spotted in here. On the contrary, North Jakarta will greet you with lots of food places. Especially if you're looking for Chinese food to spoil your stomach.
Below are a few things to know about North Jakarta:
Abundant of residential areas. North Jakarta is known for a great for people who are looking for a quieter and less hectic area. The location is family-friendly and far from the hassle of a metropolitan city.
Rich in culture. Somehow, the area is filled with lots of Chinese people. Some people even labeled North Jakarta as the Chinese's hometown in Jakarta.
A great amount of residence price. We can say that the residential price is more budget-friendly than in Central Jakarta and South Jakarta.
Having their shopping destinations. Don't be afraid to miss out on any brand-new items, Kelapa Gading Mall, the biggest mall in North Jakarta will always welcome you for great deals.
District options to take a look at: Tanjung Priok and Kelapa Gading.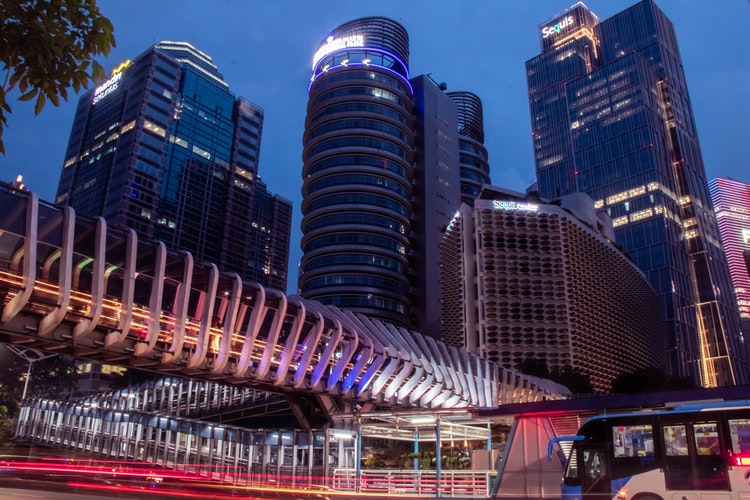 South Jakarta
Another darling location with tons of entertainment places and business districts. South Jakarta is another elite area in Jakarta than Central Jakarta. The city is vibrant and has a lot of places to venture. This is especially true for hip and trendy local youths as well as expatriates. The place is becoming increasingly diverse, open, and accepting of various cultures and values.
More to the district:
Expat's paradise. Somehow, the location has a high demand for expatriates who are looking at a place to live in Jakarta. The elite residences, strategic location, and various business districts are likely the top reasons for expats choosing to live here.
Offering a myriad of food places, bars, and clubs. Living in South Jakarta means that you will never get bored with the food options and places to hang out all through the night. It will always have a place to offer.
A place for entertainment, broad daylight until midnight. The area is rich with entertainment spots. Whether you're looking for malls, hangout places, fine dinings, or bars.
The venue for international schools. Not only great for adults, but children who are still in school are also welcome in the area.
A downside to South Jakarta, however, is the fact that the suburb suffers from heavy traffic congestion, which can be a source of frustration for many residents.
Great districts to check out: Kemang, Pondok Indah, Senayan, Cilandak, and Tebet.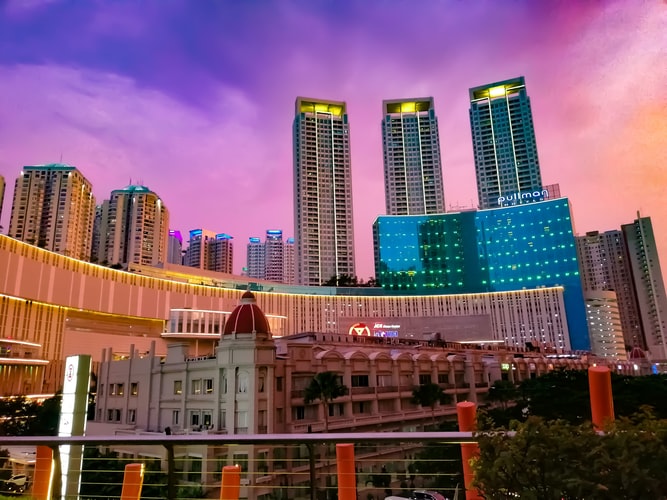 West Jakarta
This area is filled with several business districts and residential places. Particularly in Kembangan district, malls, entertainment centers, shopping centers, office centers, hospitals, schools have been built. This area becomes a strategic location because it is passed by the circuit of Outer Ring Road Jakarta (Jalan Lingkar Luar Jakarta).
What you need to know:
West Jakarta is home to numerous colleges and universities, such as Bina Nusantara University, Trisakti University, Tarumanagara University, Podomoro University, and many more.
A nice location to settle and unwind from the busy traffic in Jakarta. Due to lots of residential places, the location is friendly for either individuals or families.
Rows of luxurious shopping malls stand, offering numerous restaurants and attractions for all ages. The biggest Christmas tree in Jakarta is spotted in a modern mall named Central Park. The mall is also intertwined with Pullman Hotel.
Offering unique spots such as Chinatown district of Glodok and Petak Sembilan that boasts various temples, markets, and peddlers selling delicious dishes.
East Jakarta
East Jakarta is the home of the city's second airport, Bandar Udara Internasional Halim Perdanakusuma. It also hosts a one-of-a-kind theme park, Taman Mini Indonesia Indah (TMII). Standing on 250 acres of land, TMII is a vast recreational complex with plenty of museums, gardens, and theaters. The site also boasts traditional houses from across the archipelago, as well as handicrafts from every province in Indonesia. The park is perfect for you to know the diversity of Indonesian cultures. Moreover, East Jakarta is filled with an immense urban area such as residential places and local stores.
Basic information regarding the area:
East Jakarta is suitable for people who want a hassle-free from the hustle and bustle of Jakarta.
Providing family-friendly malls and destinations such as TMII and SnowBay Park.
Notable dining spots can be found in Rawamangun District.
Coffee shops are also abundant here, even though East Jakarta just started picking up its pace of having more options to hang out.
Relatively cheaper living cost compared to other areas of Jakarta.
Well-known districts to consider: Rawamangun, Jatinegara, Matraman, and Cakung.
There is still a lot more to venture and encounter in Jakarta. Words are far more than enough to describe this great city of Indonesia. Moreover, wherever the area you choose to stay, traveling to one area and another is fairly easy due to lots of public transportations options.