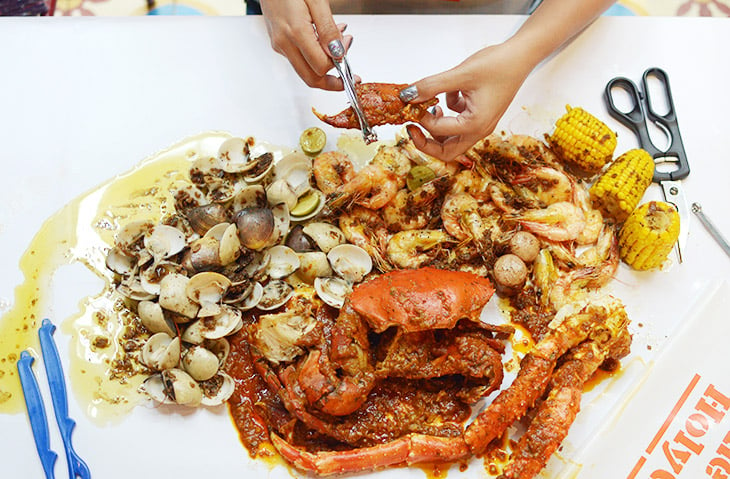 Kebayoran Baru is an area located in the city of South Jakarta and is the Central Government of the City Administration of South Jakarta. Most of these areas are residential areas, although some parts are also shopping areas like Blok M and business centers like Sudirman Business District, SBD.
Kebayoran Baru is an area in South Jakarta which is also densely populated. The area is also the second most expensive residential area in Indonesia after the Menteng area. Furthermore, Kebayoran Baru is also famous for its culinary business. You can enjoy various kinds of restaurants in Kebayoran Baru, such as fine dining restaurants, drinking bars, cafes, fancy restaurants, and casual restaurants.
If you are interested in visiting restaurants in Kebayoran Baru, here are the lists of restaurants you must try in this area. Check it out!
Plataran Dharmawangsa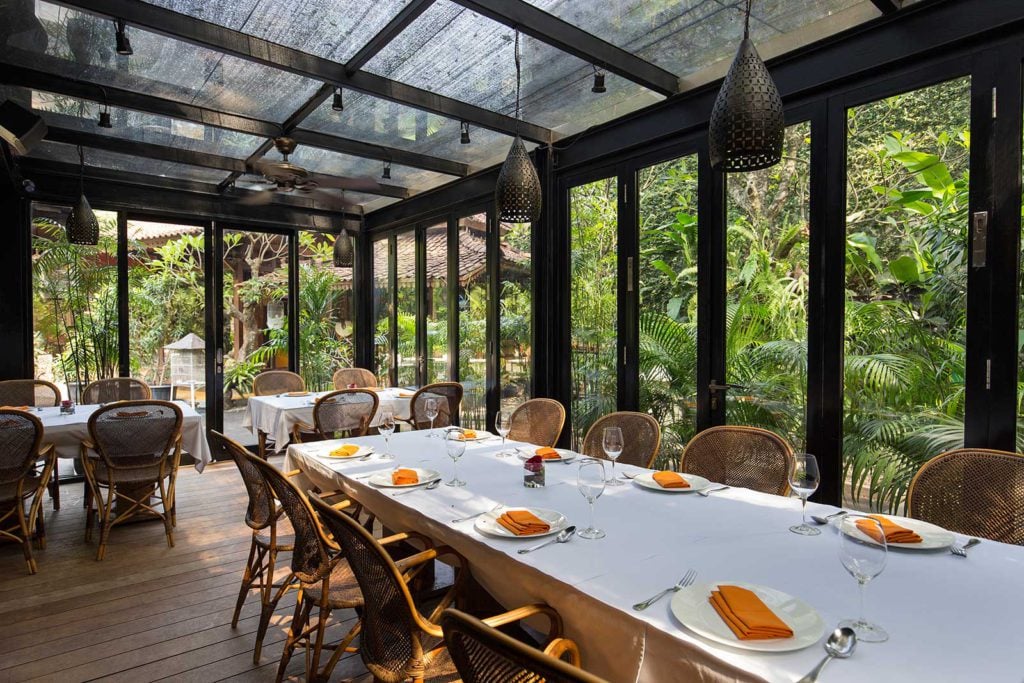 Opening Hours: 11 AM – 9PM
Address: Jl. Dharmawangsa Raya No. 6, Kebayoran Baru South Jakarta 12.
Plataran Dharmawangsa presents authentic Indonesian cuisine within an atmosphere of Javanese royalty. The restaurant has consistently received recognition and awards, including 'Best Indonesian Restaurant in Jakarta' by the prestigious Indonesia Tatler, and is the choice of dining venue for Jakarta's high society and the expatriate crowd.
Plataran Dharmawangsa serves various kinds of Javanese cuisine, one of which is their signature dish, Ayam Dharmawangsa, breaded chicken with the sweetness of mango and a sour and spicy sauce.
Fujin Teppanyaki & Japanese Whisky
Opening Hours: Lunch Service at 11:30 AM – 3 PM and Dinner Service at 3 PM – 11 PM
Address: Jl. Gunawarman 21, Senopati, South Jakarta, 12240
Fūjin implements the traditional Japanese art of service, 'omotenashi' as a key element of the whole experience it offers. A place that is a dedication to modern-style Teppanyaki and Sake also complements the wholesome culinary experience with its extensive arrays of spirits and homemade artisanal cocktails.
This restaurant serves many Japanese menus such as Salmon Teriyaki, Beef Yakiniku, Katsu, Gyutan, and other Japanese cuisines. You should try Chicken Nanban as their signature dish. it is juicy and tender chicken combined with savory Japanese tartar sauce that will melt in your mouth!
Fedwell Senopati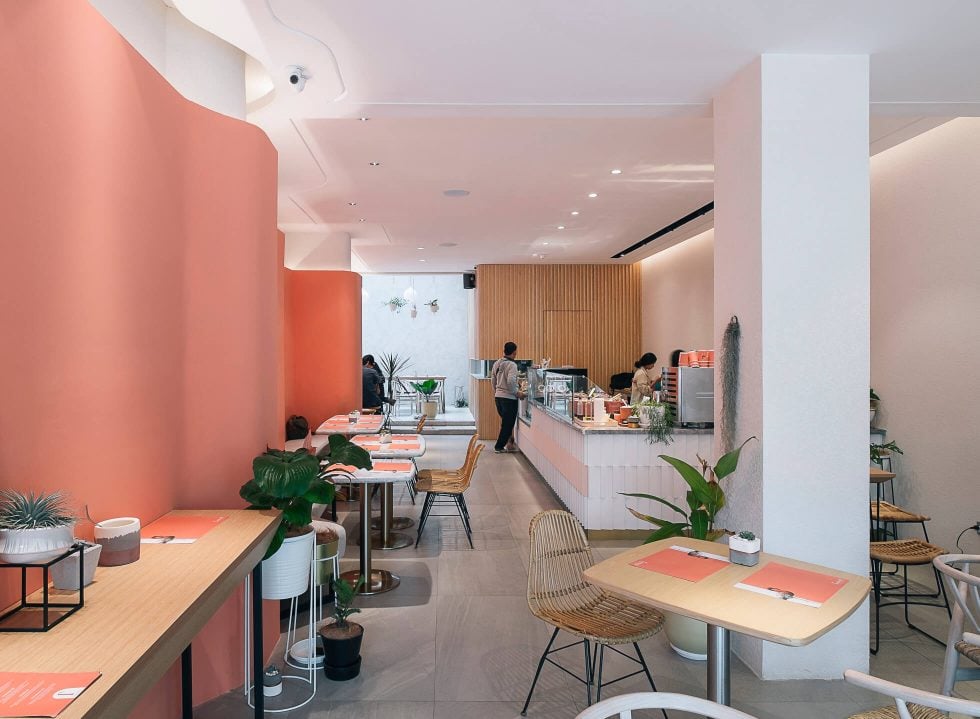 Opening Hours: 10 AM – 10 PM
Address: Jl. Gunawarman 21, Senopati, South Jakarta, 12240
Fedwell is a restaurant that serves healthy yet tasty and delicious dishes. Fedwell allowed its customers to personally create the bowls of their choices. Fedwell aims to create a fun and thrilling healthy eating experience for everyone with a combination of flavor and nutrition.
One of their signature dishes is The 1945, It is quinoa brown rice served with pan-seared dory, masala glazed carrot, charred beans, charred corn, onsen egg, matah relish, and fried onions. After eating this dish, you will get a feeling of healthiness while enjoying a delicious meal.
Eastern Opulence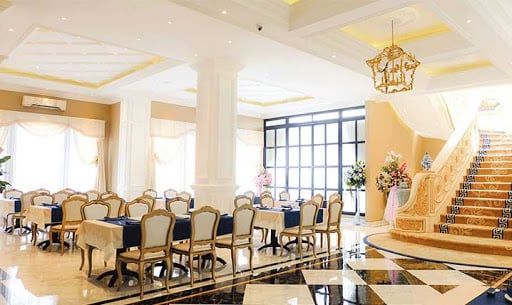 Opening Hours: 10 AM -11 PM
Address: Jl. Cipaku 1 No. 85 (Intersects with Jl. Wijaya 1), Kebayoran Baru – South Jakarta, DKI Jakarta 12170
Eastern Opulence is created to capture the decadence of past Asian glamor and glitz from the ornate furniture and curation of audio to take you back to the bygone era of teeming with sophistication and charm. this restaurant makes its customers feel three-dimensional affair – where ambiance, taste, and sound matter.
You can try one of their customer favorite dishes, Raden Wijaya Smoked Duck, it is a roasted duck with tender and juicy meat. There are also three types of sauce you can choose, which are hoisin sauce, matah sauce, and terasi sauce.
Sofia at The Gunawarman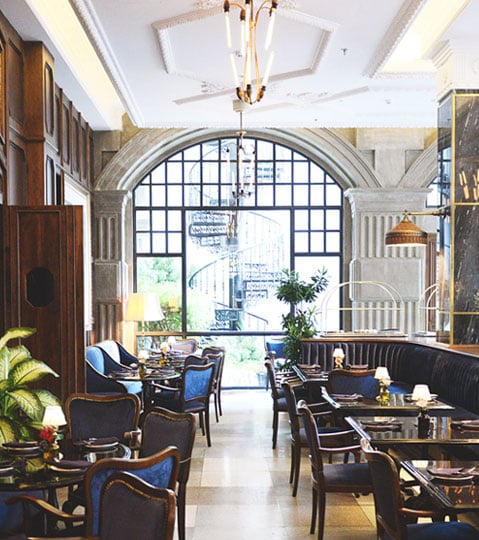 Opening Hours: 11 AM – 11 PM
Address: Jl. Gunawarman No.3, RT.6 / RW.3, Selong, Kec. Kby. Baru, Kota Jakarta Selatan, Special Capital Region of Jakarta 12110
Sofia is a restaurant decorated gracefully with a row of striking floor-to-ceiling arc windows that serves exceptional Italian, French, and Asian cuisines with the comfort of the everyday dining approach. They serve various kinds of menus like Salmon No Tare, Hainan Chicken Rice, Chicken Teriyaki, and other delicious cuisines. Even though it looks like a fancy restaurant, the menu is casual and the portions are hearty.
Namaaz Dining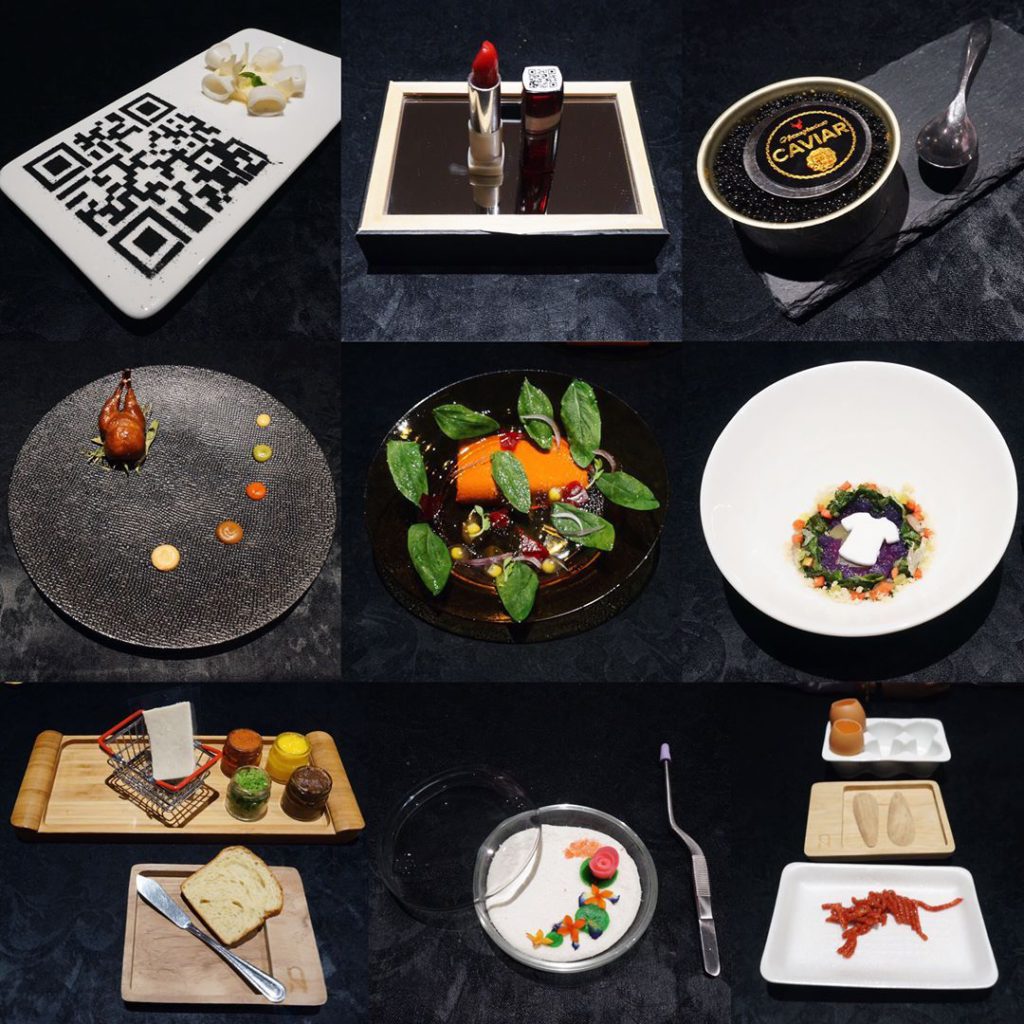 Opening Hours: 7 PM – 11 PM
Address: Jl. Gunawarman No.42, RT.5 / RW.2, Selong, Kec. Kby. Baru, Kota Jakarta Selatan, Special Capital Region of Jakarta 12110
Namaaz is the first molecular gastronomy restaurant in Indonesia which serves Indonesian food as its signature dishes. Each night, Tuesday to Saturday, this restaurant will give you the experience of their set of seventeen-course creations, which changes every "season"
The chef, Andrian Ishak, uses scientific techniques to produce both playful variations on traditional dishes and wacky new food pairing to create Namaaz Dining. You will feel the experiences that you have never felt before.
Read Also: Neighborhood Guide Kebayoran Baru
The Holy Crab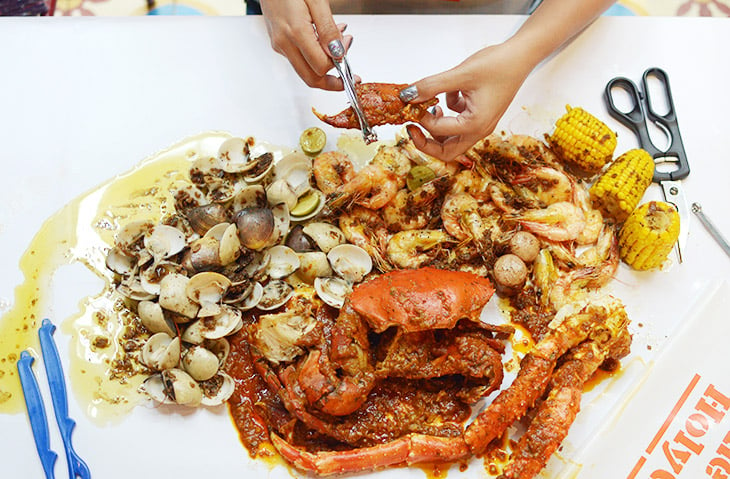 Opening Hours: 11.30 AM – 3 PM (Monday to Thursday) and 5 PM – 8.30 PM (Friday, Saturday and Sunday) | 11.30 AM – 8.30 PM (Public Holidays)
Address: Jl. Wolter Monginsidi no. 27, Kec. Kby. Baru, Kota Jakarta Selatan, Special Capital Region of Jakarta 12110
The Holy Crab is a Louisiana-inspired seafood restaurant offering the best selections of tasty local and premium imported seafood. So many people come to this restaurant only to enjoy the famous eat-with-your-bare-hands-together dining experience that is uniquely associated with The Holy Crab.
Hurricane's Grill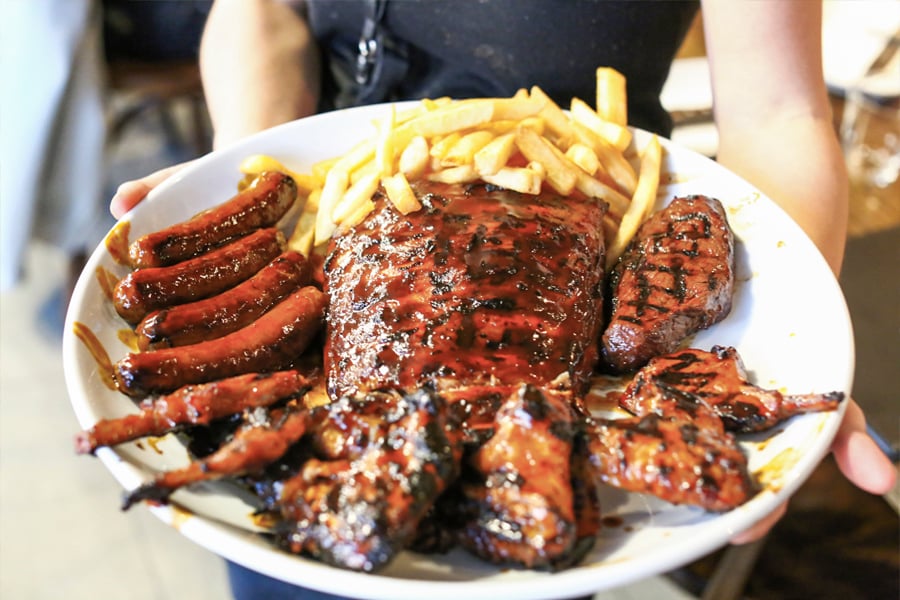 Opening Hours: 8 AM – 10 PM
Address: Jl. Gunawarman No. 20, Senopati, Kebayoran Baru, South Jakarta
Hurricane's Grill is a franchise from Sydney – Australia. it is famous for its succulent ribs and steak. You can try one of their signature dishes Australian Certified Black Angus Tenderloin with mushroom sauce and french fries. the meat is medium rare with brown and crispy on the outside, pink and juicy in the inside.
Hasea Eatery
Opening Hours: 7 AM – 9.30 PM
Address: Jl. Wijaya II No. 46, Dharmawangsa, Kebayoran Baru, South Jakarta
Hasea Eatery is a Hawaiian-fusion concept restaurant. You can try one of their customer's favorite dish, Jerk Chicken, a kind of fried rice topped with pieces of chicken smothered in yogurt. The taste of Jerk Chicken is savory and spicy. The chicken is soft because they use thigh meat with no bones. If you want to try the typical Jamaican chicken, you can come here!
There it is, 9 restaurants that you must visit in Kebayoran Baru. There are still so many restaurants that you can visit in this area. We hope this article helps you to explore restaurants in Kebayoran Baru. Also, don't forget to read other recommendations in our blog! A lot of choices start from restaurants, pubs, and others.