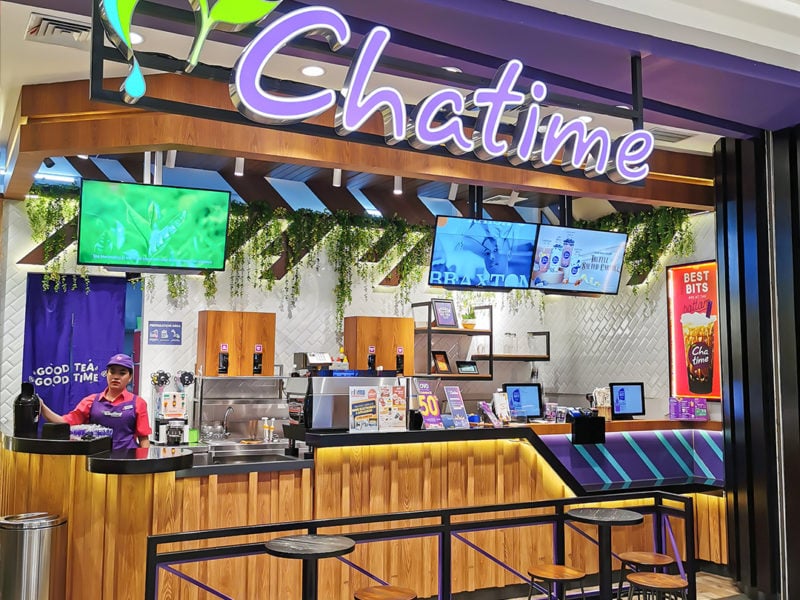 We all love ourselves some good tea. You probably have heard of Chatime, the famous drink in town. Mostly famous around the youngsters, but this drink has established it's place in many people's heart! From being a complementary drinks for your delightful moments with friends, to a great companion while you are working, Chatime could never go wrong. There are many things on the menu, which sometimes can make it hard for us to pick, right? Fret not, Flokq will help you in ordering. Read along with us to look for your favorite Chatime menu reccomendation!
1. Chatime Roasted Milk Tea
First, we are going to start with the signature menu. Basic, but not so! It is not your typical milk tea, note the roasted part. It gives the 'burnt' taste and smell as the tea is being roasted. Perfect for any occasion, especially if you are looking for comfort drink and not looking for experiments. Do add topping like grass jelly for a fresher sensation!
2. Popcan Black Tea with Lemon
Introducing you to one of the popcan favorites! Perhaps you need a drink in a can that you can carry around. This one is healthy and fresh. Black tea is known for it's health benefits, and to make it taste even better, you can have lemon! Well, this Chatime menu recommendation is surely perfect for the healthy and mobile people.
3. Matcha Mousse
Where are all the matcha lovers?! You should definitely give this one a try. Even if you are not the biggest fan, perhaps you'll like this one. The creamy texture blends perfectly with the matcha, making a perfect balance. In addition, you can always add for less or more sugar!
4. Brown Sugar with Fresh Milk
Chatime menu recommendation looks yummy, doesn't it? At this point, you might want to try it all! Don't miss this one, as this sweet and creamy drink will boost your mood. If you are a huge fan of bubble tea, this drink is perfect with bubbles, so ask for some!
5. Matcha Red Bean Smoothie
Can't get enough of matcha, can we? This one is a little different though. The smoothie drink is topped with red bean. If you want a little texture in your drink, definitely this one is perfect for you. However, you can change or even add more toppings if you are feeling like so!
6. Honey Lemon Green Tea Gede Banget 1L
Need a refreshment after your pizza night with friends? This 1L drink is perfect for sharing with your friends or family. That doesn't mean you can't enjoy it yourself, though. Store it in your fridge, you can drink it anytime you like it!
7. Peach Beach
Peach Beach is available for the popcan edition, which looks glittery! Don't worry, it is edible and tastes good. Can be enjoyed anytime and any day. This Chatime menu recommendation is good to be enjoyed with or without topping. However, if you are feeling like adding some, grass jelly is recommended!
So, what are you ordering for your next orders? Or maybe one of them is your go-to drinks? We hope that we have helped you choose. Do visit our blog for more recommendations or guide for living. See you!