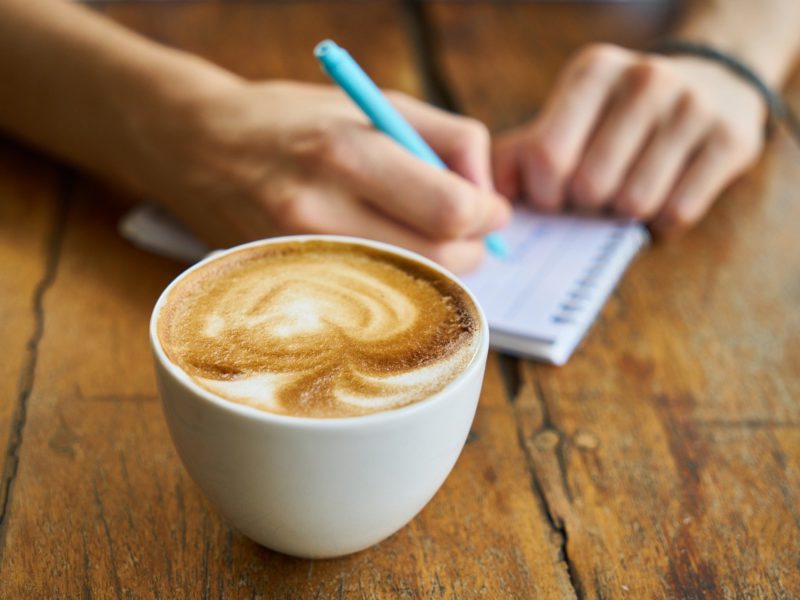 Local Guide
10 Recommended Coffee Shops in BSD to Accompany Your Weekend!
When the weekend arrives, some coffee shops in BSD can be your option to accompany your weekend. Relaxing with a glass of hot coffee with snacks and a calming atmosphere can provide peace before work comes back on Monday. Here are 10 recommended coffee shops in BSD to accompany your weekend!
Read also: 12 Must-Visit Coffee Shops in Bandung: Perfect for Hang Outs!
1. Hygge Coffee
Hygge Coffee is one of the coffee shops in BSD that has an indoor and outdoor atmosphere that is pleasing your eyes with peach-coloured nuances. You can spend the weekend, especially in the afternoon until the evening with your friends, plus taking pictures in aesthetic corners. The parking lot is also spacious but you still need to confirm in advance so it's not full.
Address: Upperwest Experience Center, Jl. BSD Raya Barat, CBD 55, Kav. 1 – 12, Sampora, Cisauk, Tangerang, Banten 15345.
2. Lapan Pagi
Lapan Pagi is one of the coffee shops in BSD located on the second floor where you can enjoy coffee while having breakfast for yourself or with friends. Some of the corners are also a favourite place to take pictures. In addition, this place is also a gathering point for cyclists.
Address: Ruko Piazza at The Mozia, Blok E8, No. 18, BSD City.
3. Journal after Friday
Journal after Friday is one of the coffee shops in BSD that features interiors with a monochrome or black and white theme. This attracts many coffee lovers to visit this place. There are smoking and non-smoking areas in the indoor area.
Address : Jl. Springs Boulevard No.1, Serpong, Kec. Serpong, Tangerang, Banten 15332.
4. Calicoffice
Calicoffice is one of the coffee shops in BSD for those of you who want to relax on the weekends. You can also do something like writing or reading a book because the atmosphere is similar to a coworking space.
Address: TreePark Sunburst CBD Lot II/17 BSD City. South Tangerang. Serpong Banten 15321 ID
5. Sip n Sit
Sip n Sit can be said to be a hidden gem because it is located at the end of an alley. However, the place is very comfortable and suitable for taking pictures. The atmosphere offered is like an autumn atmosphere with many plants around it.
Address: Cluster The Icon, Jl. Horizon Broadway No.1, Sampora, BSD, Tangerang Regency, Banten 15345
Also read : Coffee Lovers Must-Know: These are 10 Characteristics and Facts of Bali Kintamani Coffee!
6. Mino Coffee
Mino Coffee is one of the best choices for coffee lovers around BSD with an industrial and minimalist theme with grey as the highlight colour. The indoor and outdoor areas are also suitable for those of you who want to relax and enjoy Mino Coffee-style coffee.
Address : Griya Loka, BSD, Jl. South Buntu Swamp F2 No.8
7. Hellonara
Hellonara is one of the coffee shops in BSD which have 2 floors with the 1st floor having indoor and outdoor areas and the 2nd floor which only has an indoor area. The menu is also diverse with coffee, non-coffee and food menus.
Address: Easton New Market, Tangerang
8. Asagao Coffee Shop
Asagao Coffee Shop can be one of your choices to drink their signature coffee, namely Kori Kohi with the addition of Croissant Egg Yolk as a compliment. This is one of the coffee shops in BSD that is very beautiful with a Japanese interior atmosphere that is suitable for relaxing.
Address: Ruko Graha Boulevard Blok A No. 9, Gading Serpong
9. Clean Slate Coffee
Clean Slate Coffee provides various menu variants such as western food, brunch, and dessert that can accompany your morning coffee or afternoon coffee with friends. This is one of the coffee shops in BSD that has a homey feel where the white and monochrome colours are soothing.
Address : Gading Serpong Ruko L'Agricola, Jalan Raya Curug Sangereng No.11, Tangerang.
10. Home Brew Coffee & Eatery
Home Brew Coffee & Eatery offers an instagenic appearance with a beautiful design plus a diverse menu. There are various choices of coffee, soft drinks, snacks, and also heavy meals that can accompany your weekend.
Address : Jalan Alam Utama, No. 1, North Serpong, Tangerang
So, those are 10 recommendations for coffee shops in BSD to accompany your weekend before work on Monday comes back. Which coffee shop is your choice this weekend?