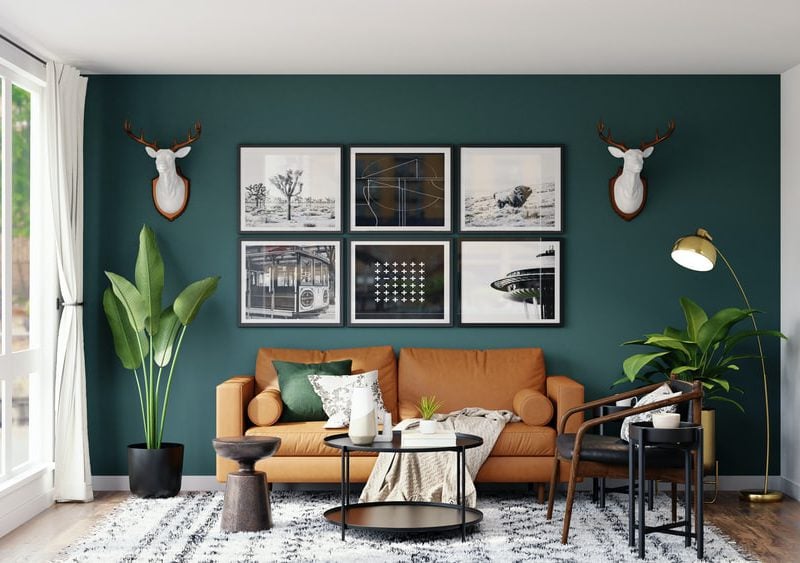 The choice of paint color in a room is not an easy thing. Not only giving color but paint is also used to liven up the atmosphere of a room. That is why many people use cool house paint color for the comfort of their homes. Not only that, but the choice of paint color can also affect the temperature of the room. Therefore, do not let you choose the wrong paint color if you don't want the atmosphere in your home to feel crowded or hot.
For example, bright colors will reflect heat. On the other hand, using dark colors will absorb heat. This shows that light colors can make your home feel cooler than dark colors. Check out some of the following cool house paint color choices along with tips on choosing and mixing these colors.
Read also: Cozy at Home: 5 Karaoke Room Inspirations
1. Light Blue Color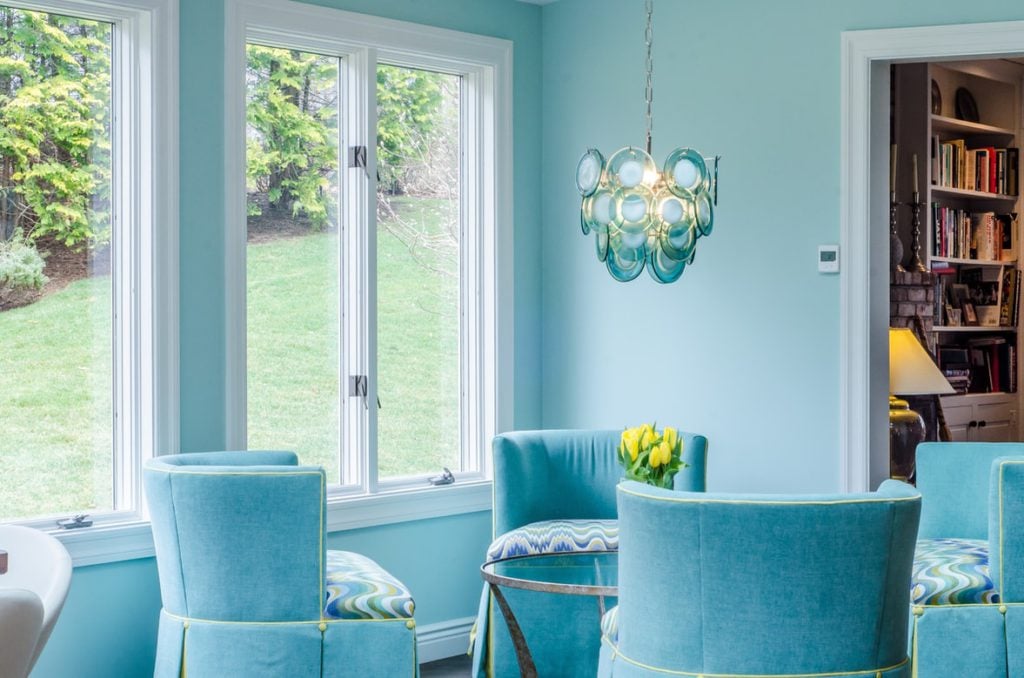 The first choice of cool house paint color is light blue. It is the favorite color of many people because it has a positive effect on the psychology of its inhabitants, such as bringing peace and providing stability of mind. The light blue color itself belongs to the neutral color group such as beige or brown. This color is suitable as an alternative to give a touch of artistic impression to your room because the appearance of the room will feel clean and refreshing.
By offering a cool look to spoil the eyes of the residents of the house, that is why light blue can be one of the colors of choice that is right for you. The application of this color will make every corner of your home feel fresher, creating a calm and peaceful feel that can provide a positive mood and stability for every occupant.
2. Green Color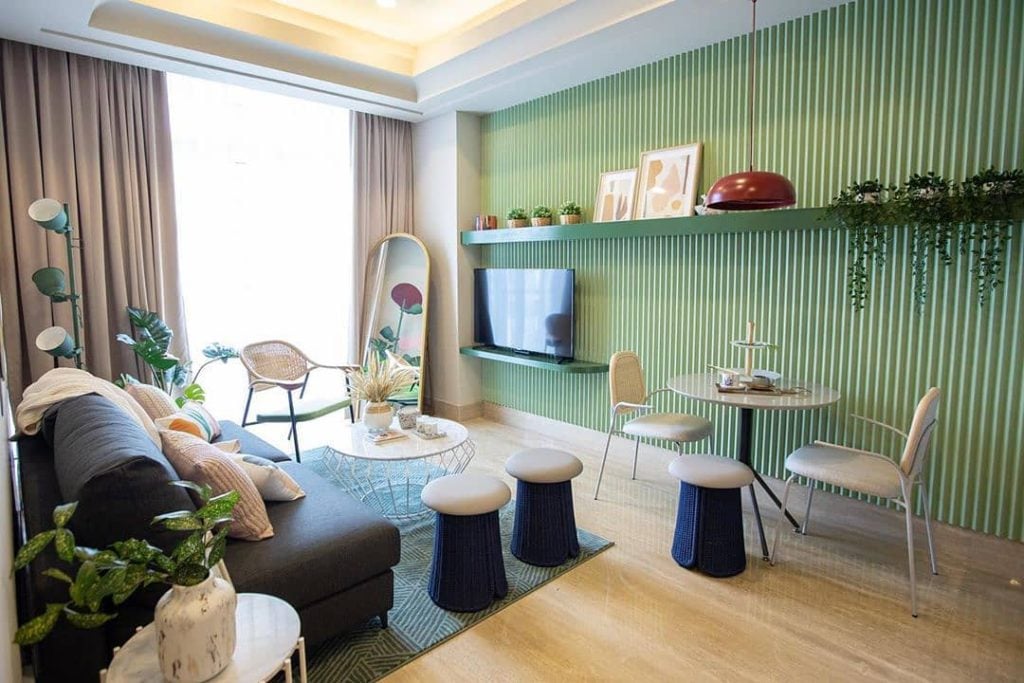 The next color recommendation is green. This color has a calming effect on the human brain. And is a symbol of harmony and renewal. Often, this color is associated with nature and has a neutral nature. It has a positive effect, making the green color popular to decorate the walls of the house.
If you want to have a room with a cooler color, you can try applying green to the walls of your home. This is because the green color is synonymous with leaves and trees and gives a refreshing natural impression. In addition, this color is also considered the calmest color for your eyes and is believed to relieve stress. More than that, using green on the walls of the room, can create a sense of relaxation and have a warm feel to increase comfort and togetherness.
3. Yellow Color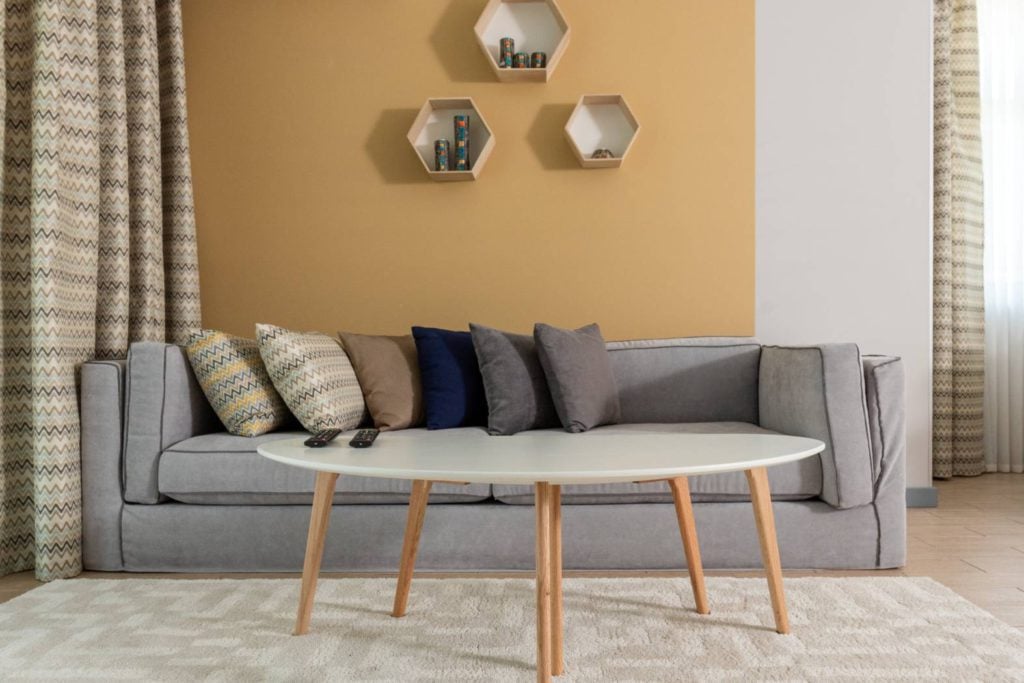 Using yellow paint to decorate the walls of your home, not only gives enthusiasm but also indirect joy. Another advantage when you use this color is that it can increase the hormone serotonin, which is a hormone that makes the body feel happy.
Generally, yellow is suitable to be combined with other colors, such as white, gray, blue, or green. The combination of these colors will create the impression of a very sweet and different room for your home.
In addition, yellow can also give a warm and cheerful feel to the room. But for some homeowners, the yellow color seems too excessive and glare when used on the walls of the house. The presence of yellow can make your home feel cooler and give the impression of a spacious room. You can combine it with home furnishings with an earthy tone or light gray color theme so that your home will feel warmer and more comfortable.
4. Gray Color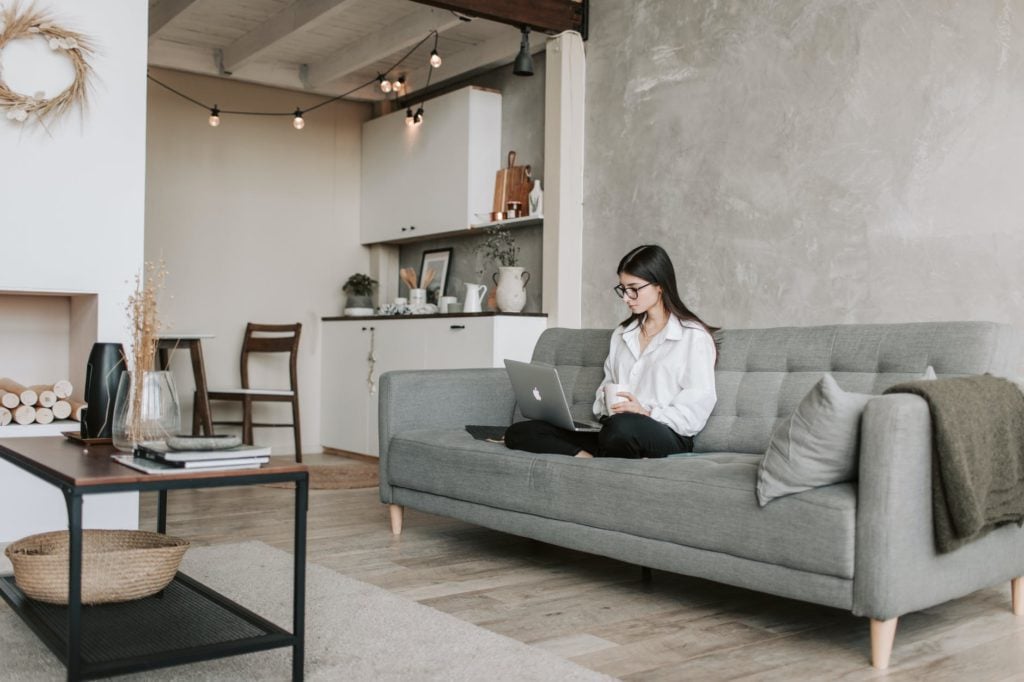 Not only does it make the room look wider, but the use of gray is also able to give a modern and elegant impression to a room. It is suitable to be used to decorate a room because the nature of gray is a neutral color.
Gray color also has the same effect as white when you apply it to the rooms of your house. Just like with the application of white, this gray color will also reflect heat in the room so that it makes your room feel cooler and creates a calm atmosphere. In addition, you can also combine it with furniture such as a sofa by using a matching color theme and giving a touch of wood texture that can make the room feel warmer and alive.
5. White Color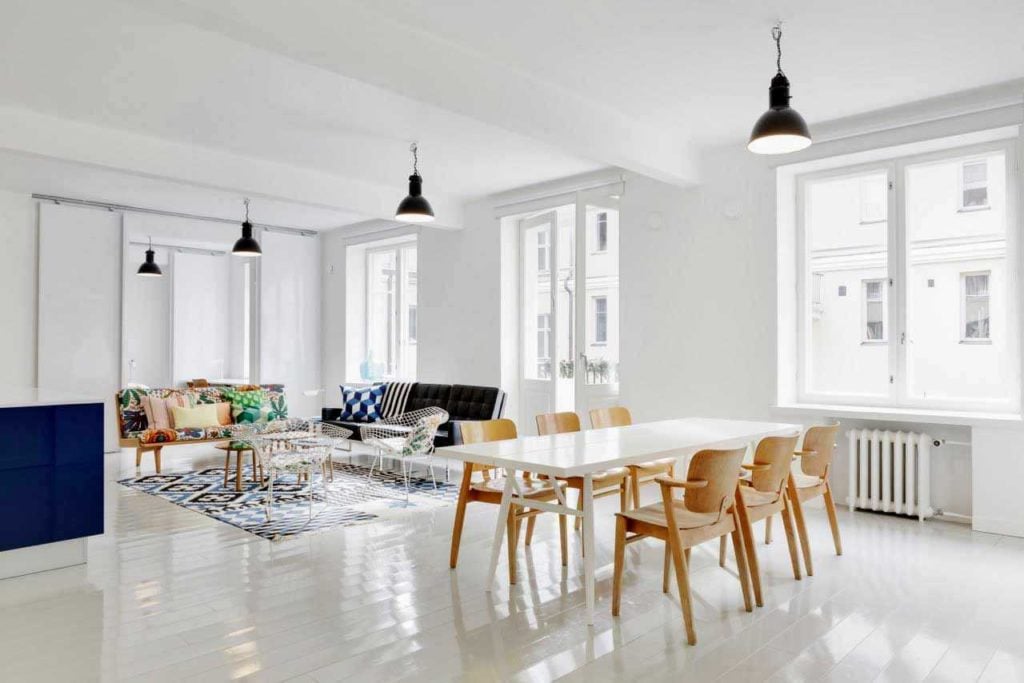 It's incomplete when discussing the use of cool house paint colors without including white in the color reference list. According to an interior designer named Vera Villarosa-Orila, she thinks that applying white will make the room feel cooler than applying dark colors. In addition, by using white on the walls of your room, it will make your room look wider.
The color white has a broad meaning of simplicity, purity, and honesty. Meanwhile, for the human brain itself, it will give a calm effect, be more friendly and polite so that the white color is suitable for you to use for a room with a minimalist style appearance and looks more elegant. Not only that, but this color also makes your home look impressive in a simple way.
Tips for Choosing House Paint Colors
This section provides additional information about tips you can apply to your home. Here are some tips for choosing a cool house paint color for you.
To get the best colors, make sure you read all the required information. Then, you can try to adjust according to taste, because when it comes to color palettes it means coming back to the taste of the homeowner.
You can consider whether you prefer a plain color or a combination. You can try to balance the color of your choice with the light of the room you have.
Especially with the use of yellow which only requires a smaller amount of light, but of course, you also have to pay attention to the state of the capacity of the room being used.
The last important tip that you can try in choosing a cool house paint color is, if you want to combine more than one color, you need to limit it to three colors and no more. The reason is, using too many colors will make the concept of the room look random and confusing.