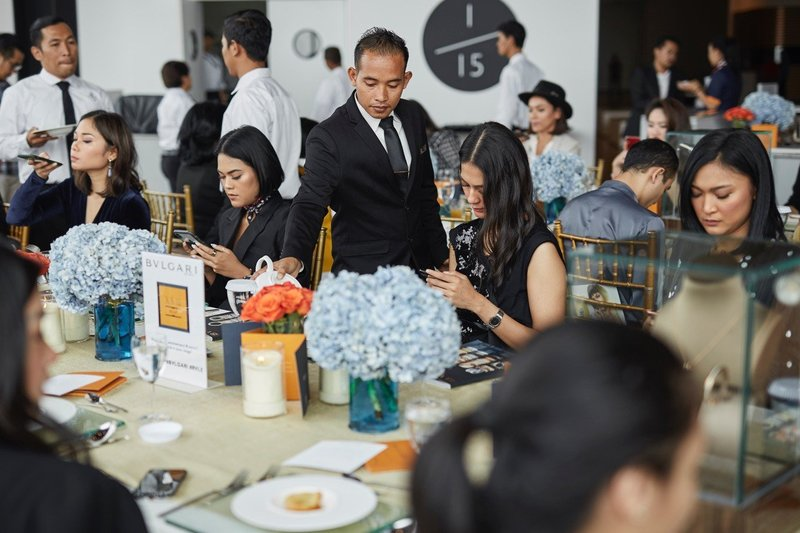 Local Guide
5 Best Corporate Catering Services in Jakarta
Jakarta is known for its business areas. Almost every part of Jakarta is packed with startups, corporates, offices, and more! Most of these companies give incentives to their employees, one of the incentives is free breakfast, lunch, or dinner. To fulfill this duty, some companies use catering services for offices or corporates to make things simple. Sometimes companies use corporate catering services for big corporate events too! So here we listed the 5 best corporate catering services in Jakarta!
1. Al's Catering
AI Catering is the perfect catering for weddings, corporate, and special events. They started off as a family-run company dating back from the year 1990, serving barbeque dishes. To this day, their signature menus are barbeque menus that offer high-quality meat. They serve other high-quality food too with great hospitality! You could contact them for more information about the prices and packages!
Growing from a small and exclusive catering company, now they are one of the premier catering companies in town, serving big weddings of 6000 guests to serving private events for inspirational leaders, such as Christine Lagarde and the President of the Republic of Indonesia to name a few. Opening Ceremony of Astra Honda Motor Cikarang, 2014, Opening Ceremony of BBraun Medical, Cikarang, 2017, and Gala Year-End Dinner for McKinsey Consulting, 2017.

Address: Jl. Lebak Bulus 1 No. 52, Jakarta Selatan
Phone Number: +62217664265, +6281212344723 (WhatsApp)
Website: https://alscateringid.com/al-s-catering-jakarta
Social Media: @alscateringid on Instagram
2. BG Catering
At BG Catering serves BBQ's, birthday parties, corporate events, it has five outlets in Jakarta. Not only will you be getting catering services but also they will help you plan the events regarding the food, they offer stress-free planning services to a sounding board for all of your ideas. Another difference that BG Catering offer is the food will never be cooked hours in advance and stored in a hotbox or warming oven, they will prepare the menu in the location to ensure everything is fresh, flavorful, and beautiful.
They have an Asian buffet, greek and german menus, Indian Cuisine, and more! From small bites food to mains. They prepare the meals with great creative presentations along with premium ingredients. Everything we serve is prepared from the freshest ingredients. Each menu is tailored to your taste, allowing you to create the experience of your dreams. All with great services! You could also receive a customized quote that fits your budget.
Address: Jalan Kemang Raya No.5 Jakarta Capital Region 12160
Phone Number: +622171790151
Website: https://www.bg-catering.com/
Read also : 7 Recommended Caterings for Your Event Around Jakarta
3. Medina Catering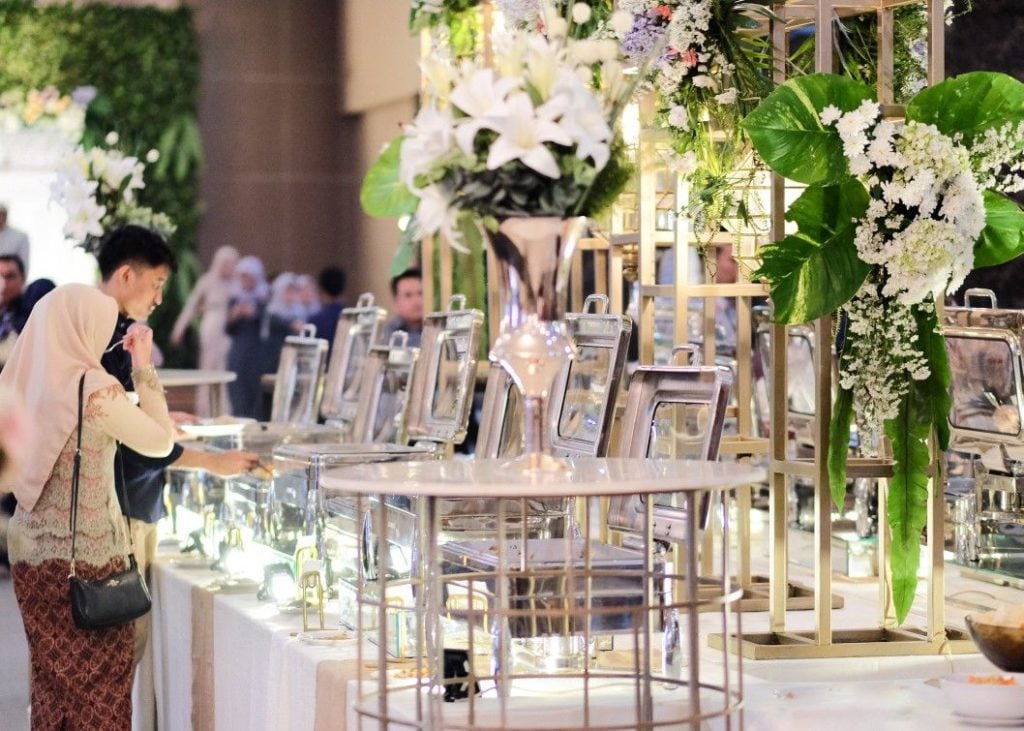 Medina Catering is a catering that covers seminars, gatherings, meetings, or even product launching events. They have beautiful food presentations and serve menus with great taste! They serve mains, small-bites, dessert, and many kinds of drinks all in a buffet! You choose the package! This catering is trusted by many international companies like PremierOil, The Directorate General of Taxes, the University of Indonesia, and more! They have great services and hospitality too!
Address: Menara 165 Ground Floor, Jl. TB Simatupang Kav. 1, Jakarta Selatan 12560
Phone Number: +6282124870050Website: https://medinacatering.id/paket-catering-perusahaan/
4. Kiki Catering & Services
Kiki Catering Service has been making caterings for events up to 10,000 a day. They serve for housing events, corporate events, weddings, and more! They also provide planning services. Besides the basic catering services, they also have food boxes, a la carte, and more! With many package menu consisting of mains, desserts, and more!
Address: Jl. Elang Malindo No. 10, Curug Indah, Jatiwaringin, Jakarta Timur, 13620
Phone Number: +622186603858, +622186604191, +622186612702, +62218618750, +62218618746, +6281919345666 (WhatsApp)
Website: https://www.kikicatering.co.id/
5. Arkamaya Catering
With years of experience in the culinary education, creating talented cooks in the country, Arkamaya Catering provides versatility of delicious courses and packages to suit any of your unforgettable events. Their catering services provide buffets, desserts, stalls, coffee breaks, and more! From Indonesian cuisine to International cuisines, they have it all! A top of that, Arkamaya offers a first-class culinary education of Indonesian cuisine in the heart of Jakarta. They deliver delightful and enjoyable experiences for our customers in terms of programs, products, and services.
Address: Jl. Jend Gatot Subroto Kav. 51-52, Ruko A9 Petamburan, Slipi, Jakarta Pusat, 10260
Phone Number: +622122539980, +628119233777
Website: https://www.arkamayaculinary.com/catering/
So there you have your best 5 corporate caterings that will surely make people adore your event or company! We hope this helps you! Be sure to check out our other recommendations!