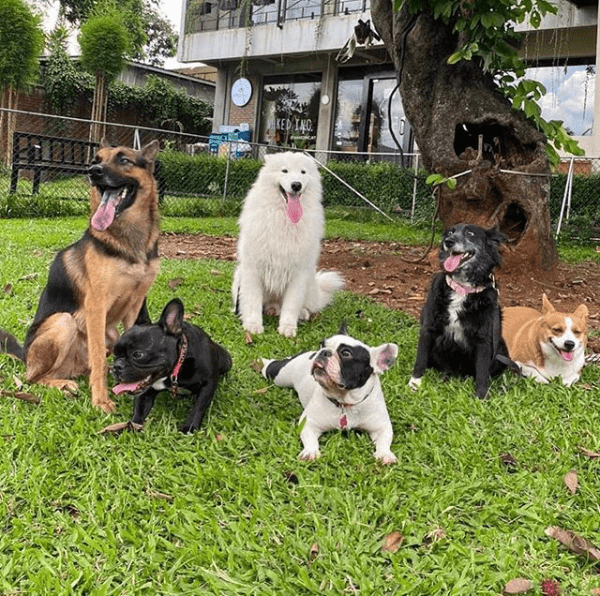 Local Guide
7 Dog-Friendly Parks in Jakarta and Around Jakarta!
Jakarta has recently become more open to dogs, but for dog owners who want to let their dogs stretch their legs, finding a dog-friendly park can be tricky. For hygiene and aesthetic reasons, the city has recently banned dogs from entering popular parks such as Taman Senopati and Ancol Eco Park.
Thankfully, dog parks are opening elsewhere, from malls to cafes. Some even have pools and obstacle courses to keep your furry friend fit and healthy, while others have pet shops, grooming salons, and dog training consultation centers.
Here are some of our dog park recommendations around the Jakarta Metropolitan Area.
1. COMO Park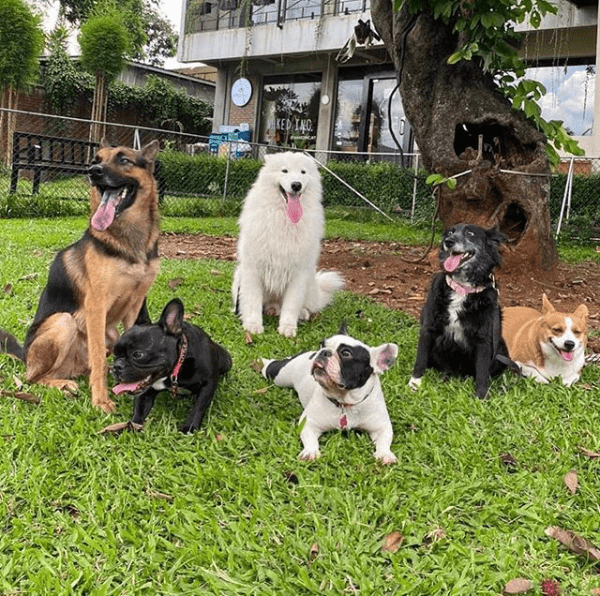 COMO Park has an open space where you can take off your dog's leash for much-needed zoomies and play-fights with new furry friends. You can also join in and the fun and chat up other dog lovers and share some tricks or even stories!
If you need some shade from the heat, grab a cone of au naturel Italian gelato from Gelato Secrets. Or watch the dogs from afar as you take a sip from Say Something Coffee's selection. In need of something a little more fulfilling? Enjoy a slice of New York-style pizza from Pizza Place!
Social Media: @comopark998 on Instagram
Address: Jl. Kemang Timur No.998, RT.1/RW.3, Bangka, Kec. Mampang Prpt., Kota Jakarta Selatan, Daerah Khusus Ibukota Jakarta 12730
Opening hours: 08.00-20.00
2. Avenue of the Stars @ Lippo Kemang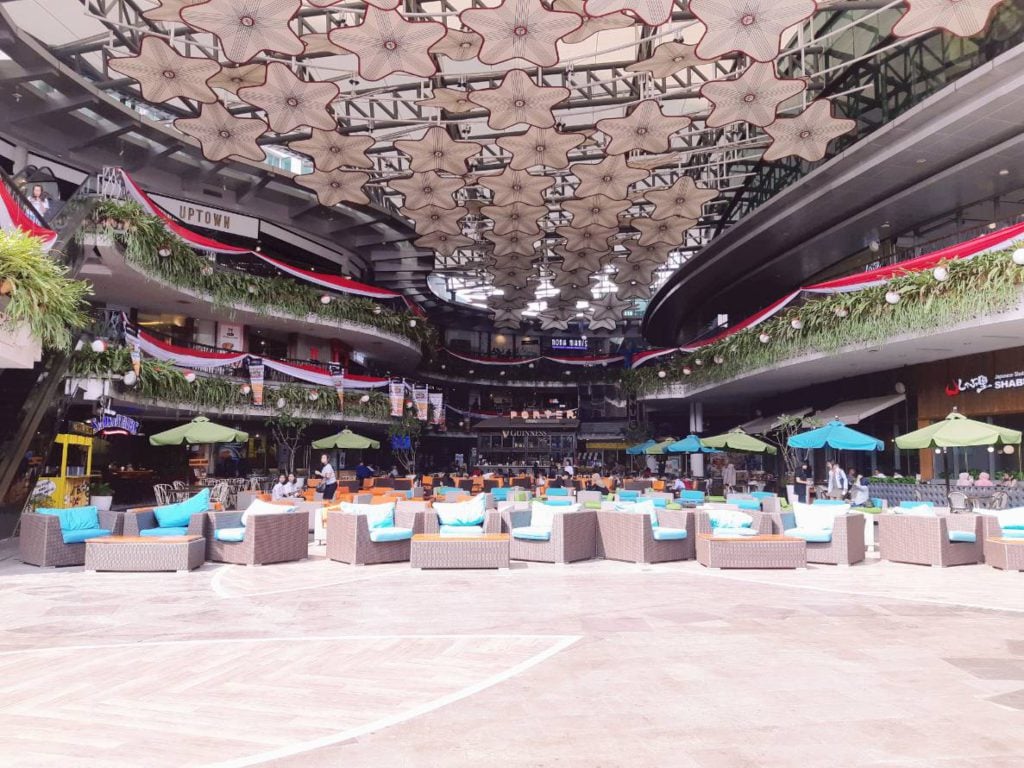 The beautifully-named Avenue of The Stars is a massive outdoor area in Lippo Mall Kemang. It's a popular venue for family-friendly events featuring various celebrities.
It's also an ideal area for weekend walks with your canine friend. We recommend coming in during the mornings to avoid large crowds of people.
If you're tired or want to savor a peaceful moment with your dog, take some break and enjoy the delicacies the surrounding pop-up markets have or seize one of the open-air dining spots!
Social media: @lippomallkemang on Instagram
Address: Jl. Pangeran Antasari No.36, RT.11/RW.5, Bangka, Kec. Mampang Prpt., Kota Jakarta Selatan, Daerah Khusus Ibukota Jakarta 12150
Opening hours: 10.00-24.00
3. Tribeca Park @ Central Park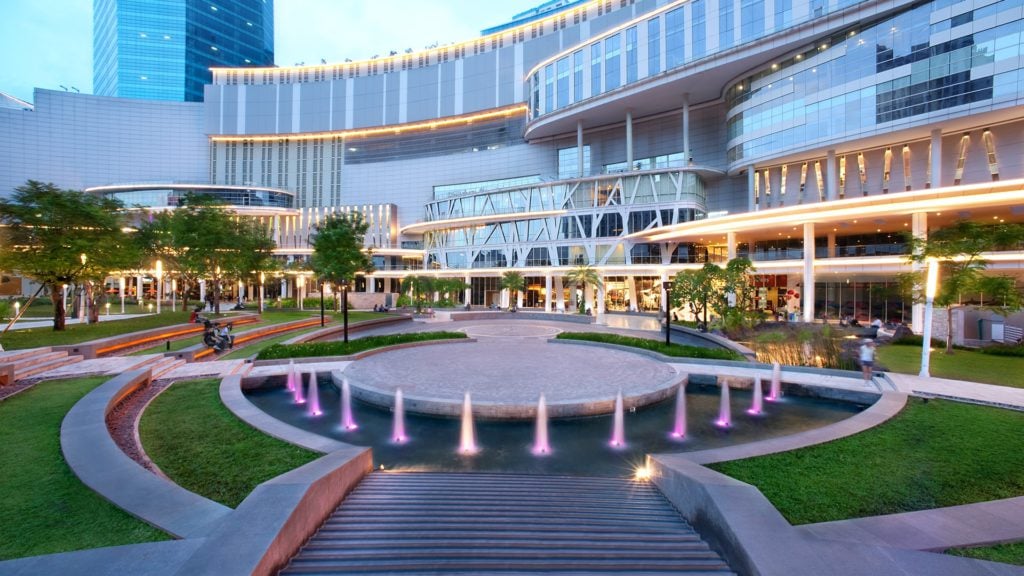 Tribeca Park, stretching wide within the Central Park shopping complex, is another open space that's friendly to dogs.
The park is not just a popular place for enjoying the sun or night breeze, but it's also a place for animal lovers to socialize. Mall visitors will sometimes come over to ask permission to take a picture or pet your dog. It's a fun place if you like people to get to know your dog better!
Tribeca Park is also known to be the home to pet community events or large-scale meetups with fellow dog lovers. Follow their social media to get updates!
Social media: @centralparkmall on Instagram
Address: Letjen S. Parman St No.28, RT.12/RW.6, South Tanjung Duren, Grogol petamburan, West Jakarta City, Jakarta 11470
Opening hours: 10.00-2.00 (hours might differ during events)
4. Paws @ Mall Kelapa Gading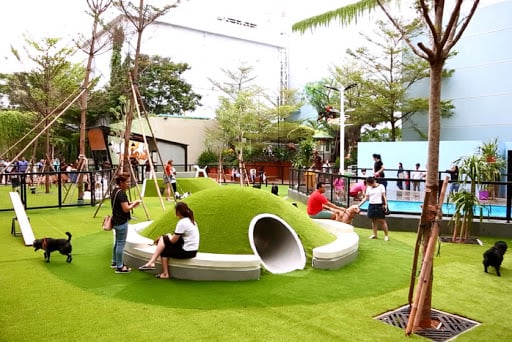 Paws' full goal is to be "Dog's Dream Park in Summarecon Mall Kelapa Gading". With it's lush and well-maintained open space, it's no wonder Paws is a smash hit for dog owners during the weekends.
Kelapa Gading is the first mall to open a park for dogs in Jakarta. Here, you can let your dogs play with fellow furry friends or brush up on their agility using a variety of obstacles.
There are two types of playgrounds: one for toy breeds and one for larger dogs. There is also a 9×3 meter pool which all can enjoy together.
Furthermore, the park has other facilities and services to offer pet parents, such as grooming, dog daycare, and a dog hotel.
Social media: @paws.gading on Instagram
Address: Mall Kelapa Gading, 13, RT.13/RW.18, Klp. Gading Tim., Kec. Klp. Gading, Kota Jkt Utara, Daerah Khusus Ibukota Jakarta 14240
Opening hours: 10.00-22.00
Read also : 5 Urban Parks in Jakarta to Enjoy
5. Taman Kodok Menteng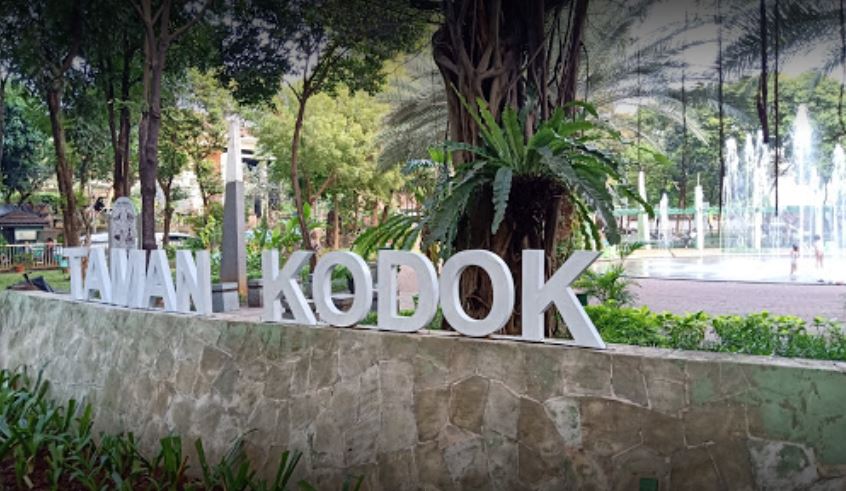 If you're looking for something simple in Central Jakarta then Taman Kodok, Menteng is the place! It is well known by dog owners as one of the best dog parks in Jakarta. Although the park has many statues of frogs, its also filled with fountains and trees, perfect for your dog! The park also has wide spaces for your dog to run around in.
Luckily, every Saturday dog lovers have their gatherings in this park! They usually open their gathering around 4 PM till 6 PM. Meet other dog lovers and let your dog have fun with other dogs!
Address: Taman Kodok No.3, Jl. Sidoarjo, RT.3/RW.5, Menteng, Central Jakarta City, Jakarta 10310
Opening hours: 10.00–20.00
6. Pet Kingdom Alam Sutera
The Pet Kingdom is a one-stop service and shopping center for pet owners. And they mean all pet owners. Whether for dogs, cats, rabbits, tortoises, and even snakes!
At its core, however, Pet Kingdom is also a dog park too, but other animals can feel welcome. It's no wonder that dog owners come here during the weekends to let their dogs run around or have a go at the obstacle courses. They also have pools to help your dogs cool off! Although located in Tangerang, its still near Jakarta!
While you're there, pick up supplies from the pet shop or pet bakery (carrying treats for the animals), pet clinic, and even a daycare and pet hotel. You can also ask for a consultation on dog training with professionals!
The Pet Kingdom, as we mentioned before, occasionally welcomes other animals such as reptiles, cats, and rabbits during the weekend. Who knows, your dog may get new furry, scaly, or even feathered friends!
Social media: @petkingdomid on Instagram
Address: Jalan Jalur Sutera Kav. 11A, Kunciran, Pinang, RT.001/RW.003, Kunciran, Kec. Pinang, Kota Tangerang, Banten 15143
Opening hours: 10.00-19.00
7. Lot 9 Cafe & Restaurant Bintaro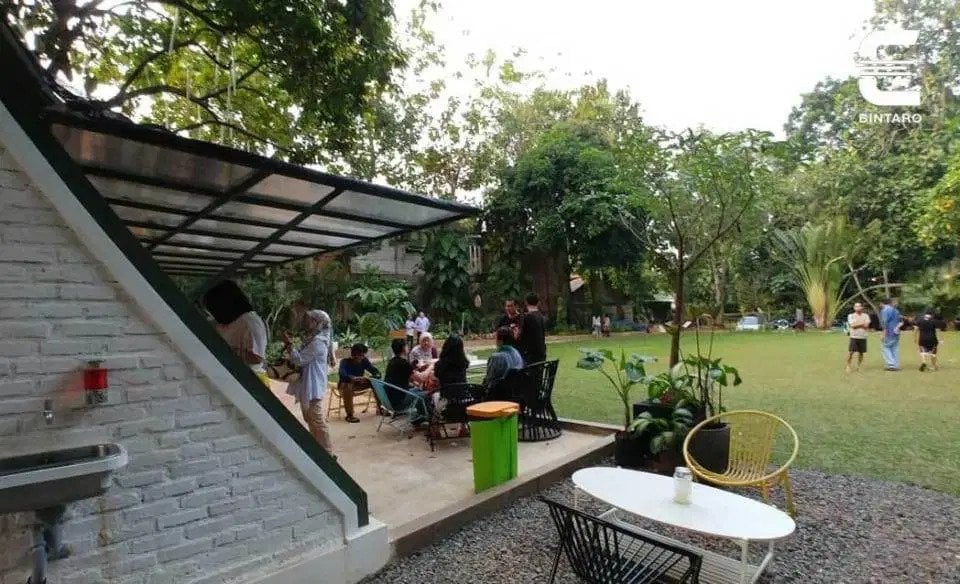 A bit far-off from the bustle of Jakarta, Lot 9 Bintaro is a secluded, quaint restaurant with an Instagrammable dining area and a breezy atmosphere. It's also a fun place for the whole family. And yes, the whole family includes dogs too.
Lot 9 Bintaro has a grass field where kids and dogs can run together (under supervision, of course!), while parents can sit back and enjoy the shade. If you're tired of playing, you can sit down and enjoy their menu, which consists mostly of Indonesian fusion food and several Western dishes.
Overall, Lot 9 Bintaro is a great spot to hang out with your friends from the dog lover community. Or you can also organize dog education events for children here.
Social media: @lot9bintaro on Instagram
Address: Jalan Arteri Bintaro No. 78 Bintaro Jaya Sektor 9, Pd. Pucung, Kec. Pd. Aren, Kota Tangerang Selatan, Banten 15229
Opening hours: 7.00-22.00 (Monday-Thursday, Sunday), 7.00-24.00 (Friday-Saturday)
And there you have it! We've addressed the list containing some of the recommended dog-friendly parks in the Jakarta Metropolitan Area. If you want to spend some quality time with your dog but don't have any idea where, this list might help you. So what are you waiting for? Give it a visit alongside with your dog!