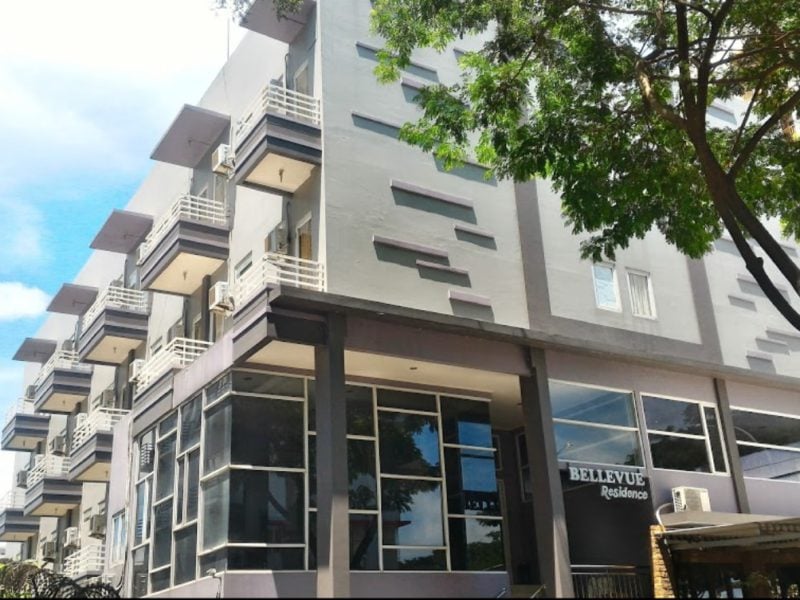 Settling Down
Recommended Exclusive Kost in BSD: Strategic and Affordable!
Commonly referred to as BSD, Bumi Serpong Damai is a privately developed planned community at the Serpong district of South Tangerang. BSD is famous for being an upper-middle-class area. They have various neighborhoods with a different theme each. There are often MICE events in BSD since it has ICE BSD, the biggest convention and exhibition center in Indonesia. BSD also has reputable universities like International University Liaison Indonesia, Prasetiya Mulya University, and Atmajaya Catholic University. Moving to Green Office Park, you will find offices like Unilever, MyRepublic, and Roedl Consulting. With these facilities, BSD offers you premium kost or boarding houses to match your upscale lifestyle.
Exclusive Kost BSD Under 3 Million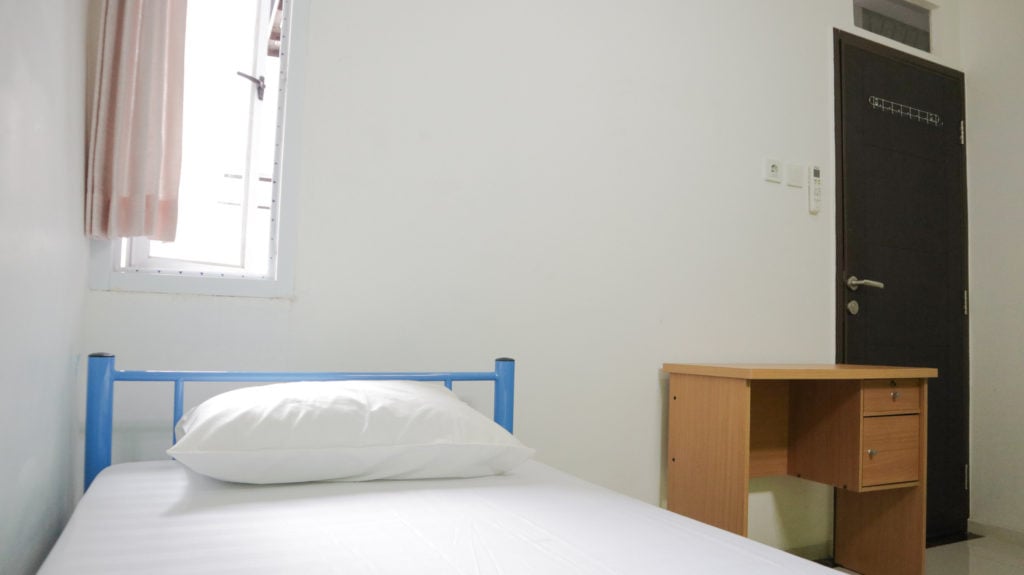 Looking for an exclusive boarding house at an affordable price in the BSD area? Kost Jelita could be the best choice for you! With a price range of under 3 million, Kost Jelita provides fully furnished rooms. This boarding house has 18 rooms in total. The location of Kost Jelita is strategic and it is close to several well-known universities such as Binus Alam Sutera, Binus ASO Faculty of Engineering, and the Bunda Mulia Alam University campus. If you want to shop for daily or even monthly needs, several minimarkets and shopping centers can be easily reached from this boarding house. Also, you don't have to worry about security here, because Kost Jelita is facilitated with a 24-hour security system.
Address: Jl. Sutera Jelita VI no.21,Pondok Jagung Timur,Serpong Utara, Tangerang Selatan, Banten, 15326
Phone number: 081314905690
Price: start from Rp1.615.000 to Rp1.725.000 / month
Facilities:
WiFi
Inner bathroom
Air conditioning
Table
Chair
Bed
Water dispenser
Daily room cleaning
Public kitchen
Free parking
2. Kost Bayu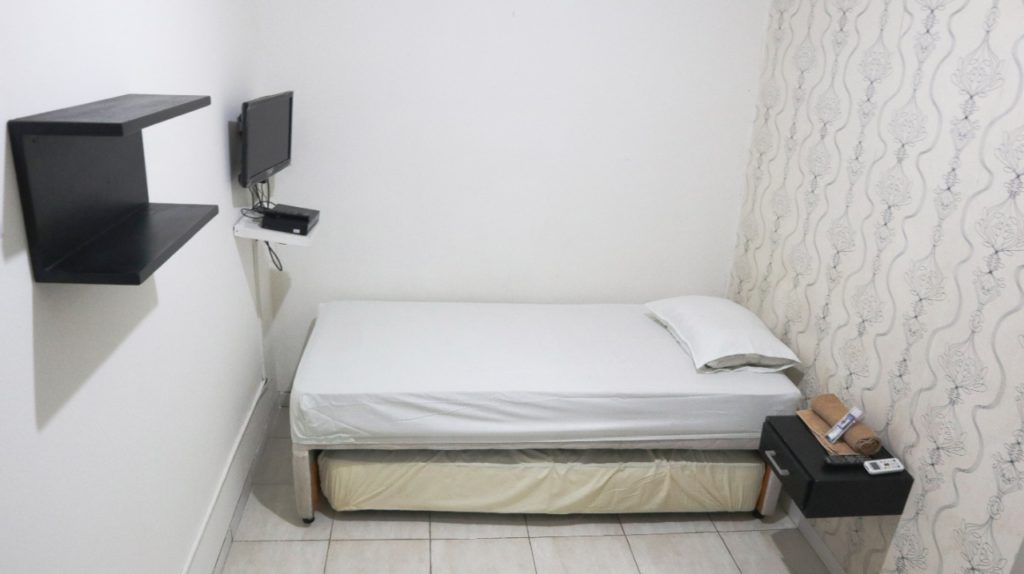 If you are looking for temporary housing in the BSD area and need an exclusive place, Kost Bayu can be an option. Nestled in a strategic location, you can reach STIE Praetiya Mulya and St. Hospital. Carolus Summarecon Serpong from this boarding house easily. Kost Bayu is a mixed boarding house that accepts both men and women as tenants. With a total of 6 rooms, the environment of this kost feels very personal and private. Aside from that, each room already has an en suite bathroom and is facilitated with various furnishings that will support your stay here. Furthermore, as a tenant, you can automatically use public facilities such as the kitchen and refrigerator. If you want or need it, Kost Bayu also provides laundry services.
Address: Cluster Naturale Blok N6 no 2
Phone number: 081314905690
Price: start from Rp1.500.000 to Rp1.800.000 / month
Facilities:
Air conditioning
Free WiFi
Bed
Table
Chair
Water dispenser
Daily room cleaning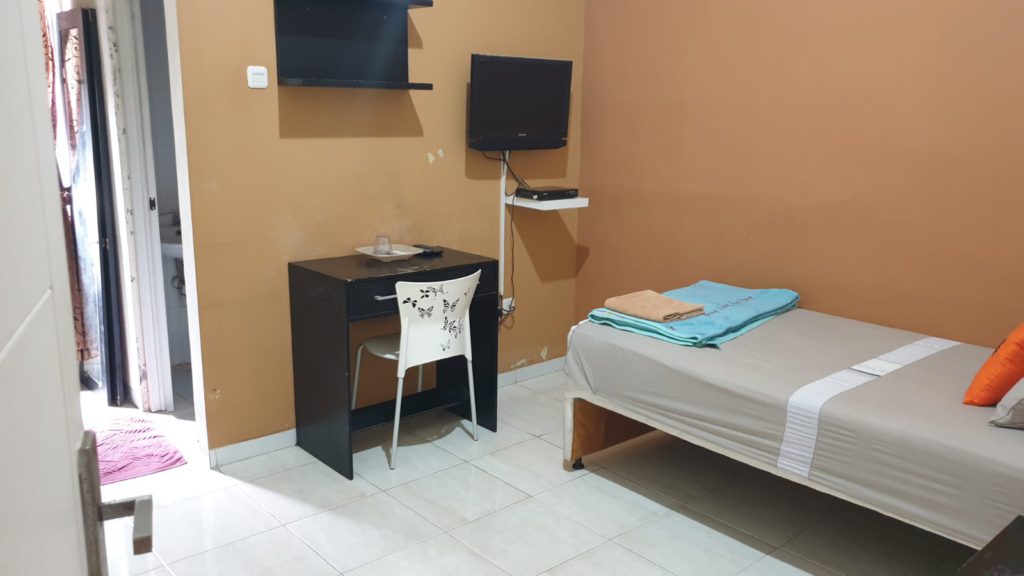 Having a strategic location, Kost BJ 12 is one of the exclusive boarding houses in the BSD area with quite affordable prices. Each room is fully furnished so you don't have to carry a lot of stuff if you stay here. Furthermore, this boarding house is quite close to Teras Kota, AEON, and ICE BSD City. If you also want access to public facilities, then becoming a resident of Kost BJ 12 could be the right answer. You can easily reach various public facilities such as the BSD shuttle bus, markets, minimarkets, hospitals, ATMs, and places of worship from here. Also, this boarding house accepts both men and women. Public facilities of the kost that you could enjoy with other residents are no less complete, namely a kitchen, water dispenser, public refrigerator, and parking area.
Address: Jl. Kelapa Kopyor VI Blok CA 11 No.15, Sektor 1D, Gading Serpong, Tangerang, 15810
Phone number: 081314905690
Price: start from Rp1.800.000 to Rp2.000.000 / month
Facilities:
Inner bathroom
Air conditioning
WiFi
Desk
Bed
Wardrobe
TV LCD 22 Inch
Water heater
4. Kost Casavanda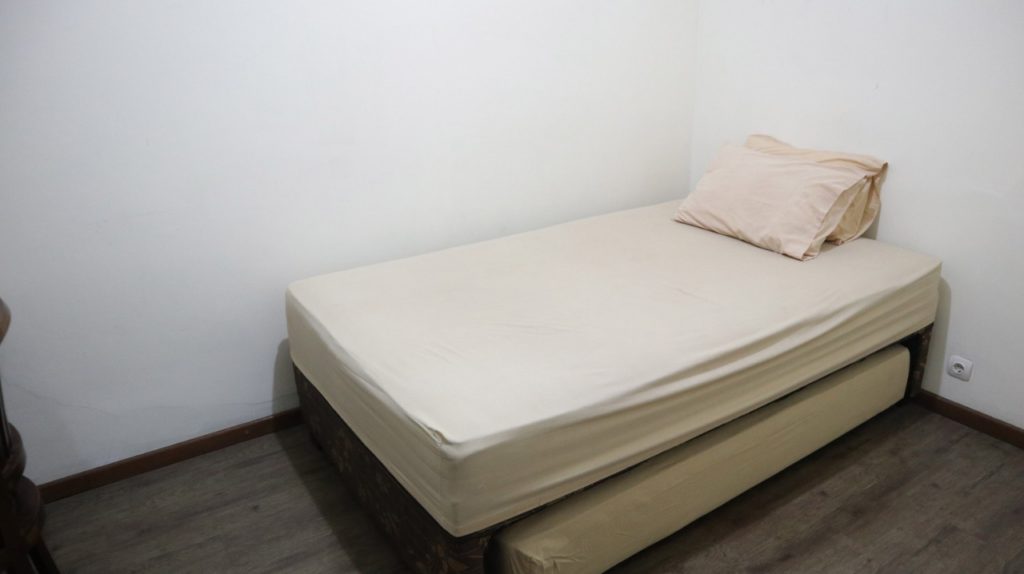 With a strategic location in the heart of BSD, Kost Casavanda is one of the exclusive residences that are ideal for students and workers. Having a total of 8 rooms, Kost Casavanda offers tranquility and a more personal environment for its residents. What's more, this boarding house is located in a quiet residential area of ​​BSD. In addition, all rooms are fully furnished and built using parquet floors, tiles, and wooden furniture that add to the impression of luxury but are still comfortable. Last but not least, the public facilities provided by this kost are quite complete as well, starting from the kitchen, water dispenser, refrigerator, and free parking for cars and motorcycles.
Address: Jl Anggrek Vanda AC 12B Sektor 2.2, Perumahan Anggrek Loka, Bsd City, Tangerang Selatanor VI Blok CA 11 No.15, Sektor 1D, Gading Serpong, Tangerang, 15810
Phone number: 081314905690
Price: 1 Pax room: Rp2.400.000 / month
Facilities:
En suite bathroom
Air conditioning
WiFi
Bed
Table
Wardrobe
TV LCD 22 inch
Water heater
5. D'Laurels Dormitory
Located in the BSD Edutown area, D'ALaurels Dormitory was built on an 880m2 land with a total building area of around 2,500 m2. This boarding house is also equipped with comfortable accommodation facilities for the residents, who are mostly university students. There are also guest rooms that can be rented for family members who are paying a visit. Rooms at D'Laurels Dormitory are divided into three types. There is a Single Room (1 occupant), Double Room (2 occupants, twin beds), and Double Room (for guests, double bed). Each room is equipped with a spring bed, pillow, desk, wardrobe, bookshelf, TV, and room lights with hotel switch facilities. In the bathroom, there is also an exhaust fan to ensure good air. If you feel bored, you can easily reach AEON BSD nearby to have fun.
Address: Jl. Edutown Kav. Dormitory Block C/2 Bsd City – Pagedangan Tangerang 15339
Phone Number: +62811857916, +6285890225350 (Whatsapp)
Price Range: Rp 2.500.000,00 – Rp 3.500.000,00/month
Facilities:
Inner bathroom
AC
Cable TV
Lobby
Study room
Lift
Fingerprint access
Water Heater
Wifi
Public cafeteria
6. Bellevue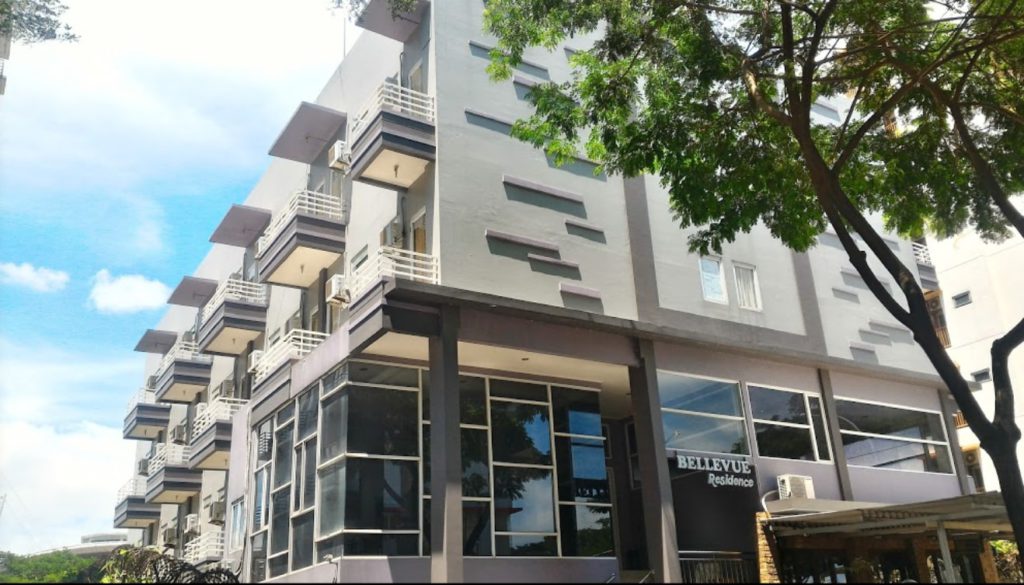 Bellevue is a boarding house located close to Prasetiya Mulya University, ICE BSD, AEON Mall, and Teras Kota. With a fairly affordable price range, residents can enjoy premium facilities. Bellevue's free laundry service is very useful for busy students. Not only that, but there are also free breakfast facilities from Monday to Friday. There's no reason to skip breakfast, right? For the rooms, they are all air-conditioned and fully furnished so you don't have to bother looking for additional furniture.
Address: Komplek Edu Town – Einstein B No 11 BSD Serpong.
Phone Number: +6287884099281, +6287887881891
Price Range: Rp 2.500.000,00 – Rp 3.500.000,00/month
Facilities:
Inner bathroom
AC
Wifi
Bookshelves in the room
Exclusive Kost in BSD Above 3 Million
1. Maxley Suites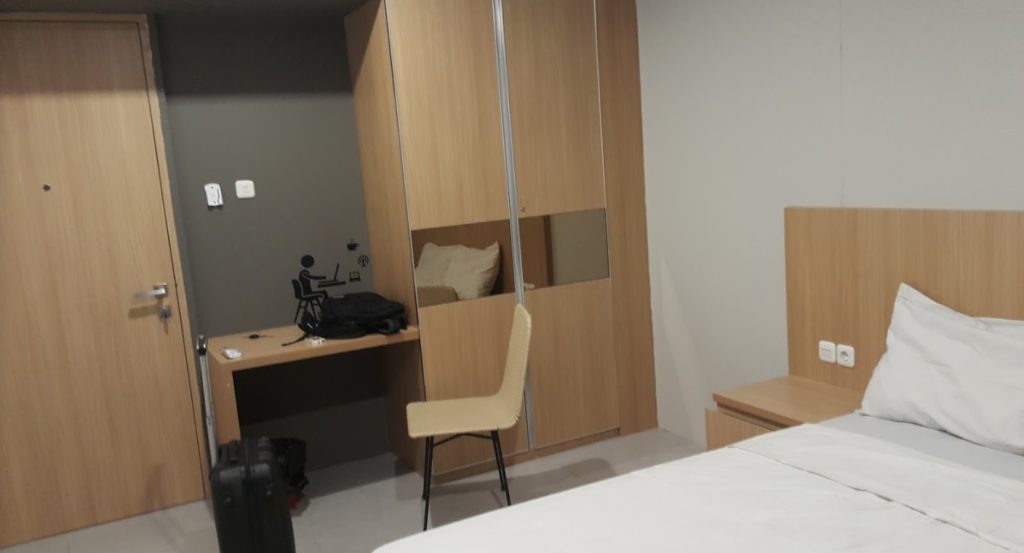 Maxley Suites' location is among the best in BSD because it's close to Prasetiya Mulya University. As a boarding house for students, Maxley Suites provides a luxurious place to live in. You will get a comfortable room accompanied by the best complementary facilities. This combination will allow you to study comfortably without having to worry about your room. They offer a free laundry service that can be used whenever you feel like having too much in your hands. Each room is equipped with a TV, wardrobe, study table, and private bathroom. To stay fit, Maxley Suites offers sports facilities such as billiards and a gym that can be used together. There's no need to worry if you have any emergencies since there are many places to eat, print, and a minimarket presented around Maxley Suites BSD. Psst, if you go to their Instagram account, you will find that they give cute graduation dolls for the graduating occupants. How cute!
Address: Maxley Suites, Komplek Edutown Jalan Dormitory Blok B1 BSD City Tangerang.
Phone Number: +6287886353335
Price: Rp3.900.000,00/month
Facilities:
Inner bathroom
AC
Spacious room
High-class full facilities
Private parking
Gym
Modern Kitchen
Rooftop
Space for study/work
2. Zoe Residence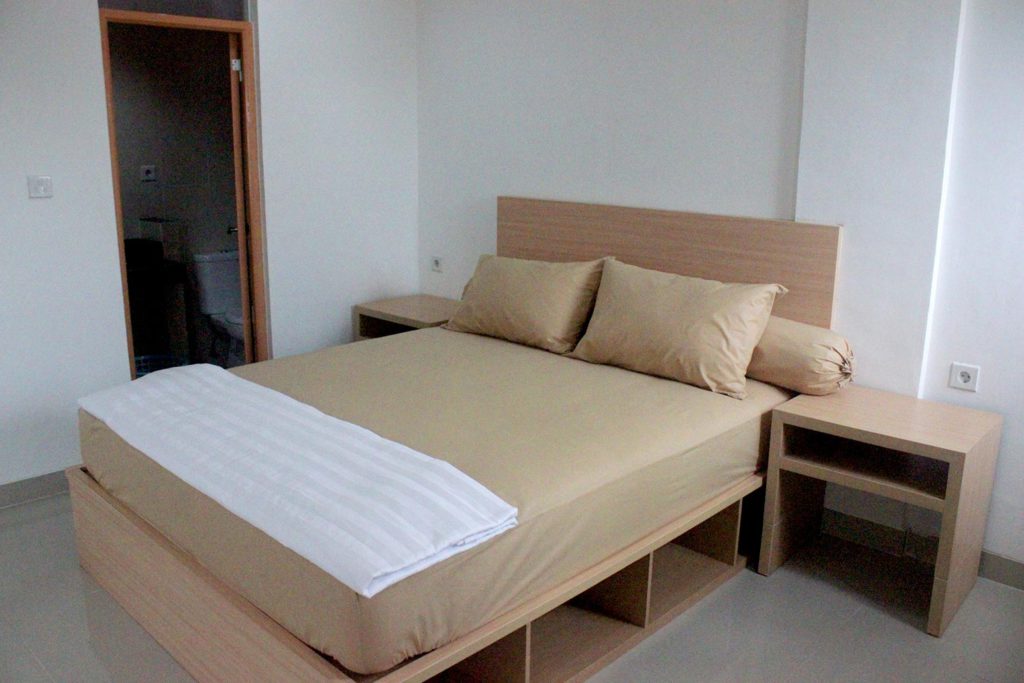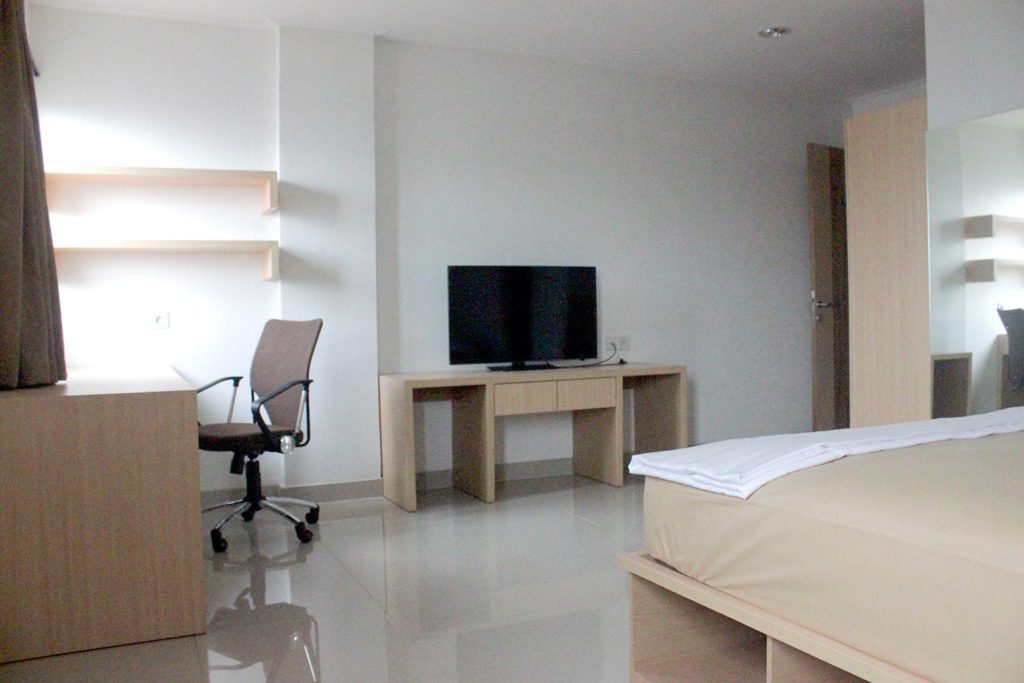 Zoe is not far from Prasetiya Mulya University and can be reached on foot or by bicycle. Zoe Residence provides fast wi-fi facilities and additional facilities such as free breakfast every morning, gym, study area, rooftop garden cafe, and minimart. Zoe Residence offers a variety of room options to suit the needs of occupants. They ensure the comfort and completeness of the best facilities for each room by providing spring air bed, TV, water heater, study table, wardrobe to the sink. With those facilities, Zoe Residence is proud to present your "Second Home" for Smart Living and Smart Study. Strategically located in Edu-Town BSD City, it's just a 5 minutes walk from a well-known Universities such as Prasetya Mulya Business School. It's also easy to access Zoe Cafe and Alfamart just in case you have sudden necessities Not only for students. Zoe Residence also has become one of the most desired dormitories for Top Management Workers in Edu-Town BSD City.
If you still want to seek the best value for money, you can opt for their Deluxe-Gold Room with a bigger space and wardrobe than the standard room. It's also their best selling product so you'd better quick! If you feel like living with a roommate, you can choose the Double-Platinum Room that is designed for you and your best buds. You can chat, eat, and study together freely with your close friend. Suite-Diamond Room, the highest type of room, is designed for you who want to be treated as a VIP guest. This is also the only room type eligible for workers since the other two are only for students.
Address: Edu Town B-10 BSD City Serpong, Tangerang.
Phone Number: +6287887935073
Price:
Start from Rp3.300.000,00/month for Deluxe-Gold Room
Start from Rp4.900.000,00/month for Double-Platinum Room
Start from Rp5.200.000,00/month for Suite-Diamond Room
Facilities:
Fully furnished
Inner bathroom
AC
Free breakfast (20x per month)
High-speed wifi
Fitness center
Rooftop mini garden
The study area (floor 2, 3, 5, 6, 7)
24 Hour Security
Easy access to "Zoe Cafe"
Easy access to Alfamart
3. Kubikahomy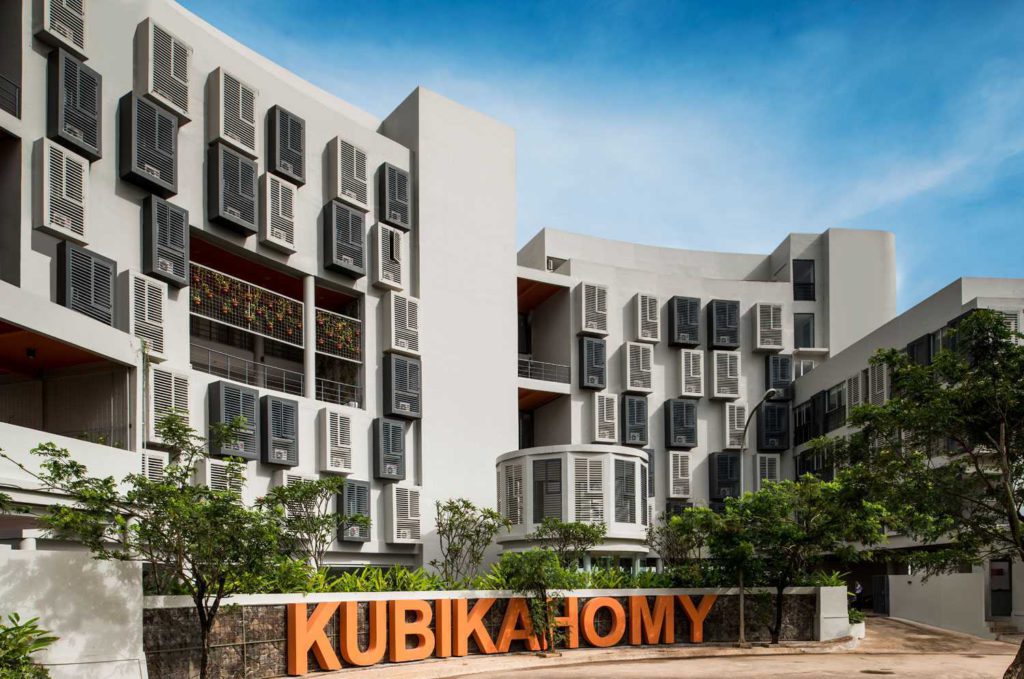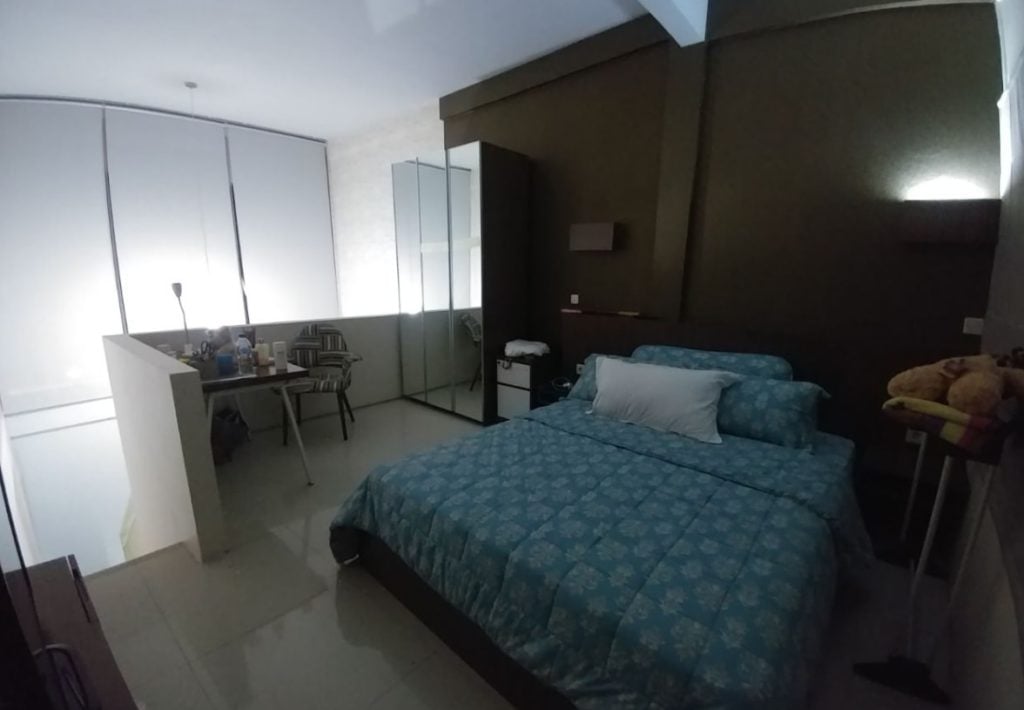 The next best boarding house or kost recommendation is Kubikahomy that is located at Ruko Golden Road, ITC BSD Complex. Kubikahomy is intended for students and office people who study or work around BSD. This boarding house comes with the theme of green concept which makes it environmentally friendly and pleasant. Staying in Kubikahomy will make you feel comfortable due to the best facilities that this place offers. To keep you healthy and fit amidst your busy life, Kubikahomy provides a swimming pool and fitness center.
Address: Komplek ITC BSD, Ruko Golden Road Blok C 28 No. 35, Jl. Pahlawan Seribu, Pagedangan, Tangerang.
Phone Number: +622149000090
Price Range: Rp3.000.000,00 – Rp4.500.000,00/month.
Facilities:
Fully Furnished
Inner bathroom
AC
Water Heater
LED TV
Lobby
Daily Cleaning Service
Free Laundry
Internet
Roof Garden
Barbeque Area
24 hours Security
And there you have it! Some of the best premium kosts that you can find in the BSD area. Now, if you happen to study or work near the area, this list might be helpful for you. Find out more of our recommendations on our blog!