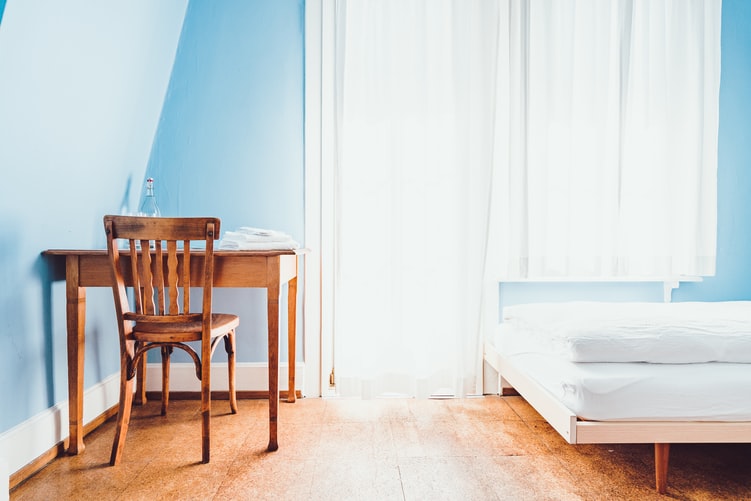 Talking about exclusive kost, some of you might wonder what is the difference between the exclusive kost and the regular one? The premium one that we are talking about costs you more than Rp2,500,000.00 per month with high exclusive design, facilities, and services compared to the usual kost. Usually when we hear the word kost, what comes to our mind is the idea of living in a small room with a shared bathroom, shared kitchen, and limited facilities. The exclusive kost that we're gonna talk about is exceptional.
Palmerah is one of the districts located in West Jakarta. As we all know, West Jakarta is quite strategic and home for several shopping centers such as Central Park, Mall Taman Anggrek, Neo Soho, Chinese food centers, and several companies. This can also be the main advantage for kost owners to open their businesses around this area. The standard living of this area is not that expensive so, if you want to live in the area of kost, the fee still makes sense to your wallet. Below, we listed several exclusive kost in Palmerah that can help you find the best one. You can also read more articles about kost recommendation around Palmerah:
1. Kost Rumah Hijau Apuliyah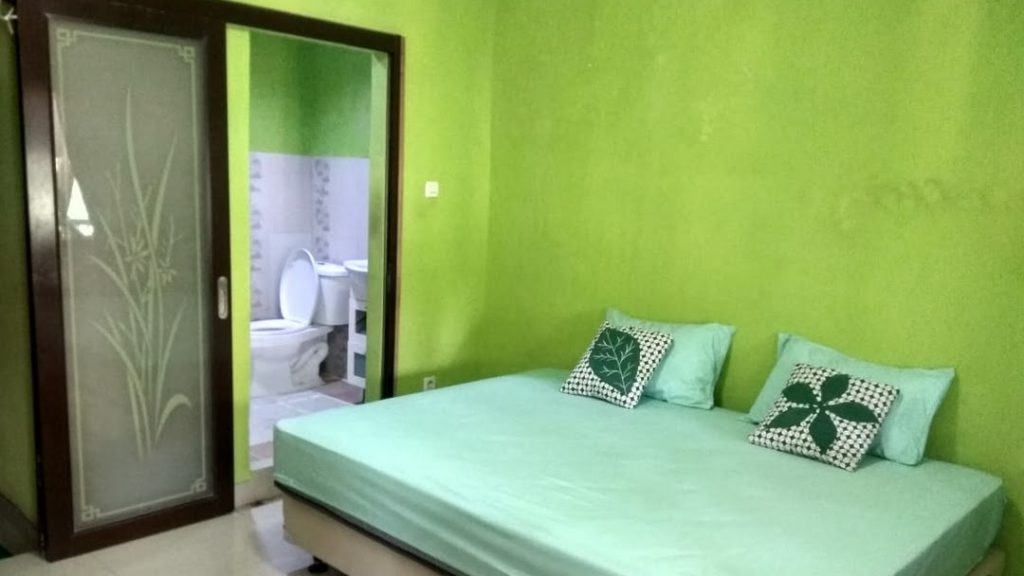 This kost is located in a strategic place to get your personal needs, like culinary places, traditional markets, and more! From the outside, this green kost might seem eye-catching as it is dominated by green colors. It goes the same once you enter this kost. Even inside every bedroom, it is decorated with green wallpapers, green bed cover, to enhance the green theme. It is located strategically near the STIA LAN Pejompongan Campus, West Jakarta. It is very suitable for students, newlyweds, office workers, who are looking for convenient kost with decent facilities. Other shared facilities including a communal kitchen and refrigerator.
Address: Jl. Administrasi II, Blok A No.18, RT.9/RW.9, Petamburan, Tanah Abang, Central Jakarta, DKI Jakarta 10260, Indonesia
Open Hour: Every day from 9 AM – 10 PM
Phone Number: +6221 297144884
Price: Rp2,500,000.00 per month for maximum 2 person & Rp1,500,000.00 for single person
Website: https://rumah-hijau-apuliyah.business.site/
2. Vysha Residence
One of the benefits of choosing Vysha as your kost is, it is very strategic. Vysha is only 1 km away from city centers, and 45 minutes to the airport. It is also surrounded by shopping centers such as Senayan City, Plaza Senayan Mall, Mall Taman Anggrek, Central Park Mall, and Neo Soho Mall. Vysha can accept residents for up to 40 rooms, with each room has facilities such as WIFI, room service, TV air conditioner, Queen size bedroom, wardrobe, shower with heater, glass wall bathroom, and room to room telephone. In Vysha you can also find minimarket, parking service, laundry/dry cleaning service, etc.
Address: Jalan G.1 No. 39, Slipi, Palmerah, RT.2/RW.2, Slipi, Kec. Palmerah, West Jakarta, Daerah Khusus Ibukota Jakarta 11410, Indonesia
Phone Number: +6285600003939
Price: Rp250,000.00 per night
Rp2,850,000.00 per month (standard type)
Rp3,250,000.00 per month (pavilion type)
Website: http://www.vysharesidence.com/
3. Kost Palmerah 75 Residence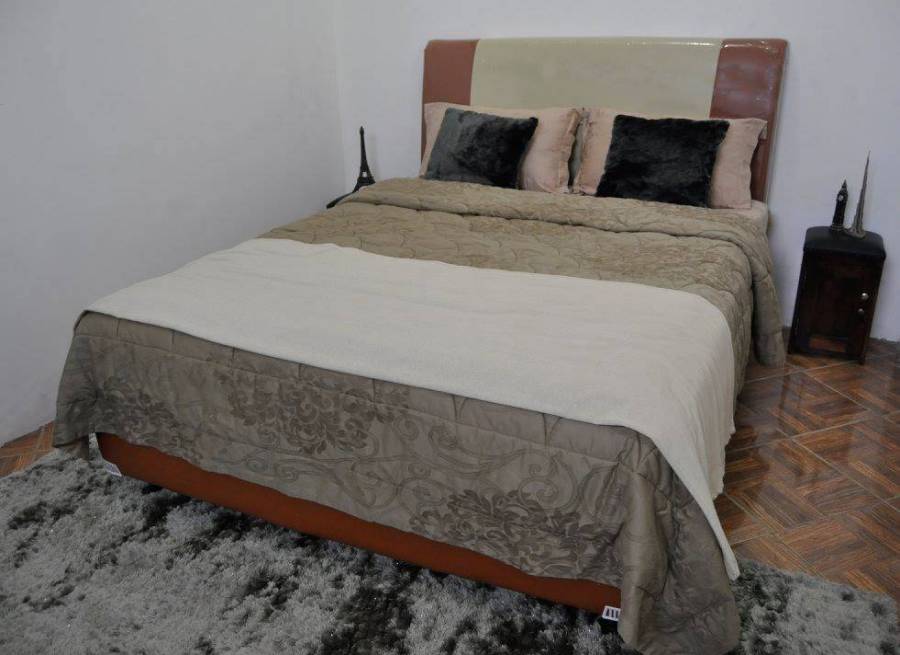 Palmerah 75 Residence is located near the Universitas Bina Nusantara so often a lot of students who study there live in this kost It is also located near office complex so many workers also decide to come and live here. Guests can also rent this kost for a night, week, and month. The rooms are spacious not like any other ordinary kost. The facilities inside each room include a private bathroom, shower with water heater, desk, Air conditioner, Wi-Fi, television, dispenser, and refrigerator. Other facilities including 24 hours safety, CCTV, genset, fire extinguisher, room cleaning, laundry service, and etc.
Address: Jl. Palmerah Bar. IX No.75, RT.7/RW.9, Palmerah, Kec. Palmerah, West Jakarta , Daerah Khusus Ibukota Jakarta 11480
Phone Number: +628041112479
Price:
Daily: Rp250,000.00 – Rp300,000.00
Monthly: Rp3,000,000.00 (4 m x 5 m) – Rp3,500,000.00 (5 m x 6 m)
4. Brokoli House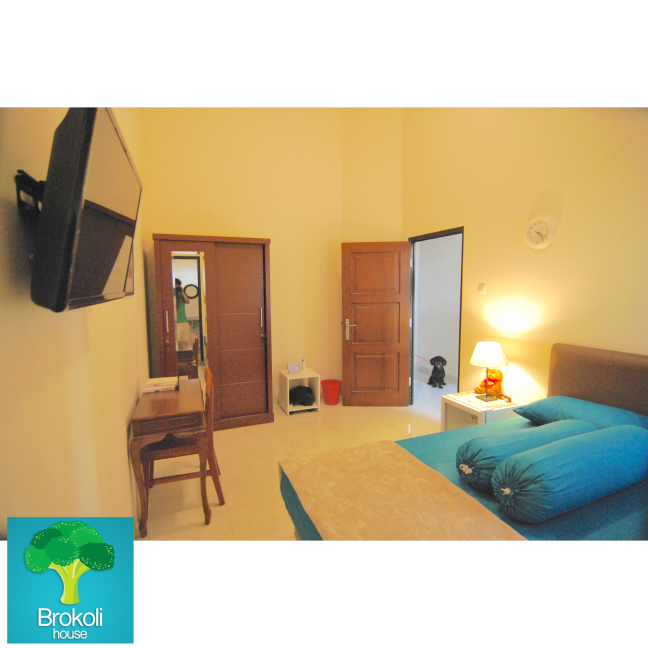 Brokoli house is quite an exclusive kost in Palmerah. It is quite strategic since it is surrounded by a lot of public transportation. It is located 100 meters away from TransJakarta Slipi Petamburan, 150 meters away from Toll Gate Slipi, and 10 minutes away to Palmerah Market and Palmerah train station. Another thing is, you can easily reach a mini-market, ATM, and several banks. This kost is close to Grand Slipi Tower, Dipo Tower, Pelni Hospital, GP Plaza, Jakarta Design Center, and the area of Sudirman and Kuningan. It is only 20 minutes away from shopping centers such as Grand Indonesia Shopping centers, Mall Taman Anggrek, and Central Park.
Brokoli house has facilities such as parking areas, private residence with garden (limited slot), CCTV, security guard, queen size spring beds, LED TV, High-speed Wi-Fi, shower with water heater, shared kitchen, and guest room. The married couple is allowed as long as they show the married certificate. Another advantage of this kost, it is located in the free-flood area. Each room is decorated clean and cozy, perfect for young executives or married couples. You can contact them for further information.
Address: Jl. Palmerah Utara I No.20, RT.1/RW.5, Palmerah, Kec. Palmerah, West Jakarta, Daerah Khusus Ibukota Jakarta 11480, Indonesia
Open Hour: Everyday 8 AM – 6 PM
Phone Number: +6221 291001493
Price: Rp2,700,000.00 per month
Social Media:
Brokoli House Jakarta on Facebook
@BrokoliHouse on Instagram
Email: brokolihouse@gmail.com
That's all of our recommendations for exclusive kost in Palmerah. Feel free to contact them and visit their website so you may get better insights about the kost. We hope this helps you choose your home! You can also read more about kost articles on our blog!