Local Guide
Top 11 Places to Buy Furniture and Home Appliances in Jakarta
Everyone who has lived long enough into adulthood knows that homes don't get pretty by themselves, you need to put effort into it. Lucky for you, there are many furniture stores in Jakarta to make things easier. Yes, buying home appliances and maybe even some furniture on the side. And for that, we've made a list of the top 8 places for you to buy home appliances and furniture in Jakarta.
Read also: Top 10 Places to Buy Electronics in Jakarta
7 Best Places to Buy Kitchenware in Jakarta
1. IKEA
An internationally respected home appliance store, of course, IKEA would eventually show up in Indonesia and in a big city like Jakarta. The Swedish furniture maker spares no expense when opening the store in Jakarta's famous Alam Sutera area. Some Indonesians find that the products sold in IKEA are affordable and gradually sees it as a go-to store. So if you're looking for a DIY, modern, and affordable option for home appliances, IKEA Alam Sutera is the one for you.
Address: Jl. Jalur Sutera Boulevard No.Kav.45, RT.002/RW.002, Kunciran, Kec. Pinang, Kota Tangerang, Banten 15320
Opening hours: 11.00 – 19.00 (Every day)
Contact: (021)29853900
Website: ikea.co.id
2. ACE Hardware
Easily one of the more familiar faces to buy home appliances in Indonesia especially in Jakarta because of its headstart in the market. With more than 150 stores available in Indonesia, it is no wonder that Indonesians rely on ACE Hardware so much. Whether that's things for the toilet, lamps, and even sports equipment for your home, ACE Hardware is there for you.
Address: Pasaraya, Jl. Iskandarsyah II No.2, RT.3/RW.1, Melawai, Kebayoran Baru, South Jakarta City, Jakarta 12160
Other locations: Grand Indonesia, Pondok Indah Mall 2, Kota Kasablanka, Jl. Dewi Sartika No.198, etc.
Opening hours: 10.00 – 22.00 (Every day)
Contact: (021)7227635
Website: acehardware.co.id
3. Informa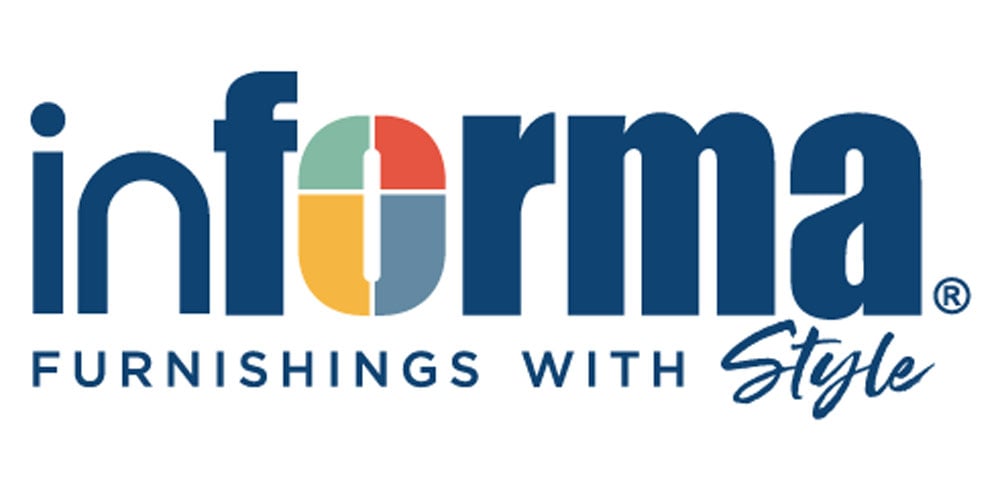 Informa is one of the best furniture and home appliance store in Indonesia, it has a formidable name in Indonesia's home appliances business. Aside from things needed to decorate and complete your house, it has products that will surely beautify your office space. Their furniture options are always worth seeing when you think it's time to redecorate your home with newer improved things.
Address: Baywalk Mall, Jl. Pluit Karang Ayu Barat, RT.12/RW.3, Pluit, Kec. Penjaringan, Kota Jkt Utara, Daerah Khusus Ibukota Jakarta 14450
Other locations: Central Park Mall, Mall Artha Gading, Kota Kasablanka, Puri Indah Mall, etc.
Opening hours: 10.00 – 22.00 (Every day)
Contact: 1-500-382
Website: informa.co.id
4. HIAS House

With its name already stating its mission (re: hias means 'to decorate' in Indonesian), this furniture store Jakarta can help in many ways. Their products introduce the idea of affordable beauty which mixes cheaper prices and good quality products for every customer visiting. Affordability doesn't mean that their products wouldn't keep up with the current trends in interior design and household beauty.
Address: Jl. Boulevard Bar. Raya Blok XC No.2A, Klp. Gading Bar., Kec. Klp. Gading, Kota Jkt Utara, Daerah Khusus Ibukota Jakarta 14240
Other locations: Supermal Karawaci
Opening hours: 08.00 – 22.00 (Every day)
Contact: (021)22457333
Website: hiashouse.com
5. Vinoti Living

Simplicity and elegance provide two words that can briefly explain the products you'll find interesting to bring home from here. Vinoti Living is a chain home appliances store in Jakarta that can be said as having pioneered minimalist furniture products in Indonesia. It is established back in 1998 and has opened 10 stores all over Indonesia since then.
Address: Mall Taman Anggrek No.425-426, Kav.21, Jl. Let. Jend. S.Parman, RT.12/RW.1, Tj. Duren Sel., Kec. Grogol petamburan, Kota Jakarta Barat, Daerah Khusus Ibukota Jakarta 11470
Other locations: Mall Kelapa Gading, Plaza Senayan, Jl. Raya Cipinang Besar Selatan No.8, etc.
Opening hours: 10.00 – 22.00 (Every day)
Contact: (021)5699934
Website: vinotiliving.com
6. MUJI
It's almost impossible to avoid discussing stores selling home appliances without mentioning Japanese expertise on an aesthetic and practical issue. MUJI is a worldwide Japanese home appliance store that has half a dozen branches in Jakarta. When you visit the store, you'll notice the minimalist and seamless design that would make wandering it pleasant. Perfect for window shopping as well as hunting for new decorations to bring home.
Address: Grand Indonesia West Mall Lantai 3, Jalan MH Thamrin No.1, Menteng, Kebon Melati, Kb. Melati, Kota Jakarta Pusat, Daerah Khusus Ibukota Jakarta 10310
Other locations: Lippo Mall Kemang, Aeon Mall BSD City, PIK Avenue Mall, etc.
Opening hours: 10.00 – 22.00 (Every day)
Contact: (021)23581975
Website: www.muji.com/id/
7. Interio

Another addition to the list that will surely get you some great prices and suitable interior designs for your home. Interio sells plenty of products when it comes to furniture with a modern and elegant feel to them. Their designs are especially helpful for those looking to have a more minimalist look to their home as Interio strives for it. With their quality products, customers can have a more decent look not just for their home but also store and even office space.
Address: Jl. Lkr. Luar Barat No.11B, RT.6/RW.8, Cengkareng Tim., Kecamatan Cengkareng, Kota Jakarta Barat, Daerah Khusus Ibukota Jakarta 11730
Opening hours: 09.00 – 21.00 (Every day)
Contact: (021)54374225
Website: interio.co.id
8. Atria
Even though a new kid on the block since 2009, Atria has been developing itself greatly into a well-respected company. Now Atria contributes to bringing the best quality in its products to Indonesian consumers. They now have stores throughout Jabodetabek and Bali.
Address: Jl. Lkr. Luar Barat No.108, RT.3/RW.2, Kembangan Sel., Kec. Kembangan, Kota Jakarta Barat, Daerah Khusus Ibukota Jakarta 11610
Other locations: Jl. Daan Mogot Km. 14 Barat
Opening hours: 09.00 – 22.00 (Every day)
Contact: +62215800755
Website: atria.co.id
9. Zara Home
Not only offers exquisite choices of furniture with stylish yet simple designs for your upscale lifestyle, but Zara Home is also an affiliate of the world-famous clothing company, Zara, under the Spanish textile business empire, Inditex.
Zara Home incorporates the latest ideas and designs into everyday living, tapping into contemporary styles, and evergreen sensibilities to create the latest aesthetics for interior living. They present two collections a year, following the same rhythm as the Group's fashion brands.
The home collections they offer include bedding, bed linen, tableware, and bath linen, complemented by dishware, cutlery, glassware, and home decorations,  as well as clothing and accessories, which ensure the utmost comfort and intimacy of your home.
Address: Jl. Lkr. Luar Barat NJl. Metro Pondok Indah, RT.1/RW.16, Pd. Pinang, Kec. Kby. Lama, Kota Jakarta Selatan, Daerah Khusus Ibukota Jakarta 12310
Other locations: Plaza Indonesia, Jl. M.H. Thamrin No.28-30, RT.9/RW.5, Gondangdia, Menteng, Central Jakarta City, Jakarta 10350
Opening hours: 10.00 – 22.00 (Every day)
Contact: +622129924050
Website: https://www.zarahome.com/id
10. Fabelio
Fabelio is a great Indonesian furniture company that is loved by many. With the motto "Furnish Happiness," Fabelio will provide the best quality by using quality materials to create a fresh, modern, stylish, functional design at an affordable price, while still placing comfort as a priority.
"Turn House into HOME" is Fabelio's vision, with this vision expected to encourage Fabelio to not only sell equipment for your home but also pay attention to the usability and comfort of their products.
Fabelio also cooperates with craftsmen and top-class manufacturers to become sellers on their websites. Beauty, comfort, and warmth are the basic focus of every product of furniture. Now, you can find their furniture stores across many areas around Jakarta.
Address: Jl. LkrJl. Panjang No.37c, RT.7/RW.11, Kb. Jeruk, Kec. Kb. Jeruk, Kota Jakarta Barat, Daerah Khusus Ibukota Jakarta 11530
Other locations: Jalan Boulevard Barat Raya Blok LC 6 No.67, Jl. Boulevard Raya Klp. Gading, RT.13/RW.7, Klp. Gading Bar., Kec. Klp. Gading, Kota Jkt Utara, Daerah Khusus Ibukota Jakarta 14240
Opening hours:
10.00 – 20.00 (Monday – Friday)
10.00 – 21.00 (Saturday – Sunday)
Contact: +622122534511
Website: https://fabelio.com/
11. Vivere Collection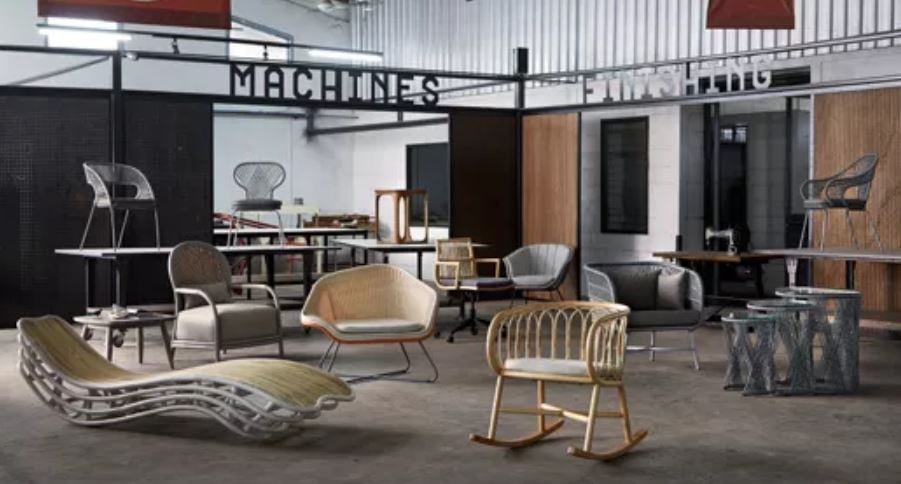 Vivera is a furniture company that provides one of the best options for home furniture, kitchen, and wardrobe systems across Indonesia. Established from 1984, this company has grown to more than 1,000 employees and a recognized brand within interior contracting, mechanical-electrical services, furniture manufacturing and components, office furniture, home furnishings, and fixtures. 
The company and its 3 subsidiaries (PT. Laminatech Kreasi Sarana, PT. Prasetiya Gema Mulia, and PT. Vivere Multi Kreasi) were unified in 2005 under the VIVERE Group which stands for quality and world-class standards. Seamlessly integrated by employing the SAP Business All-in-One, an ERP (Enterprise Resources Planning) Software, these complementary components of the group also offer a 'total solution' for all project needs ranging from standard to customized furniture, interior fitting out to mechanical and electrical installation.
It also boasts in-house manufacturing facilities and the latest technologies provide the flexibility for tailored solutions for all manner of projects including offices, residential, commercial, and prominent retail spaces.
Address: Senayan City Mall – Home & Living Section, 3rd Fl Jl. Asia Afrika No.Lot. 19, RT.1/RW.3, Gelora, Kecamatan Tanah Abang, Kota Jakarta Pusat, Daerah Khusus Ibukota Jakarta 10270
Opening hours: 10.00 – 22.00 (Every day)
Contact: +622172781023
Website: http://www.viverecollection.com/
That's it, folks, the top 11 furniture stores in Jakarta that you could find. Hope this helps you to buy the furniture you need for your new home in Jakarta! Make sure to visit their websites before actually going to their stores to save time. This is because most of them are a maze that will make you want to linger longer when you don't know what to buy. So keep a list ready to make your search more effective!