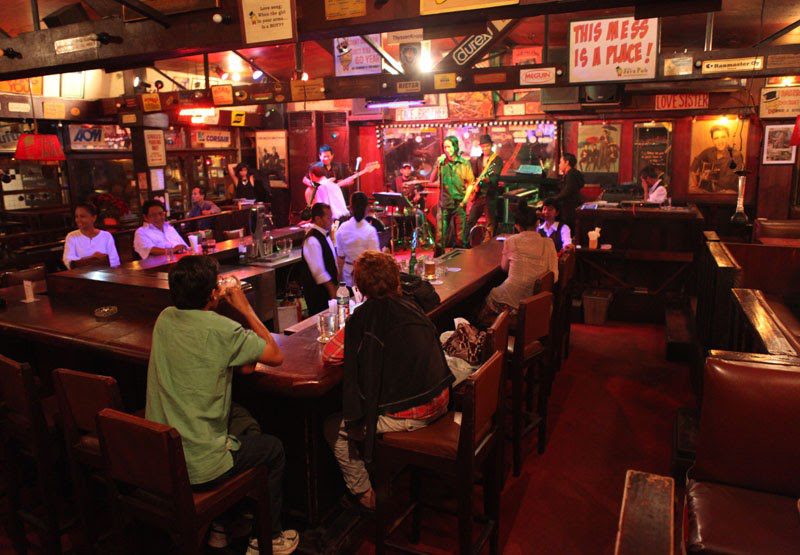 Local Guide
9 Hangout Spots in Central Jakarta: Coffee Places to Fancy Restaurants
You probably know that South Jakarta is indeed a paradise for hanging out in Jakarta, especially with the so-called "South Korean children". However, make no mistake, Central Jakarta is also no less hits, you know. With many different hangouts or hangouts, Central Jakarta can be one of the areas of choice in Jakarta to hang out with friends. So, you can really visit it if you are bored or far away to South Jakarta.
Well, here are 9 recommendations for hangout places in Central Jakarta, from small to large places, from coffee shops to restaurants.
1. Shophaus, Menteng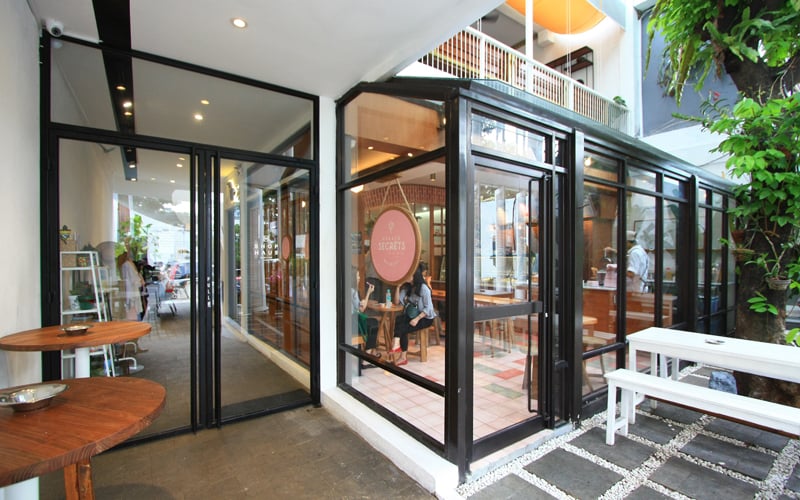 Located on Jl. Teuku Cik Ditiro No. 36, Menteng, Shophaus is a joint place of several cafes, restaurants, ice cream parlors, and even salons. Like a one-stop destination, right? So, for you and your friends who want to try eating at several different places at once, maybe you can come here.
With an average price of IDR 150,000 for 2 people, you can visit several places to eat here. If you are hungry and want to eat heavy food such as steak, you can go to Mockingbird, while if you want to eat healthy food or snacks, you can go to Berrywell and Namelaka. After eating, you can wash your mouth with fresh local gelato at Gelato Secrets. If you are a coffee fan or just want to hang out with friends while drinking coffee, you can go to Pigeonhouse Coffee. Complete, right?
2. Goedkoop, Bendungan Hilir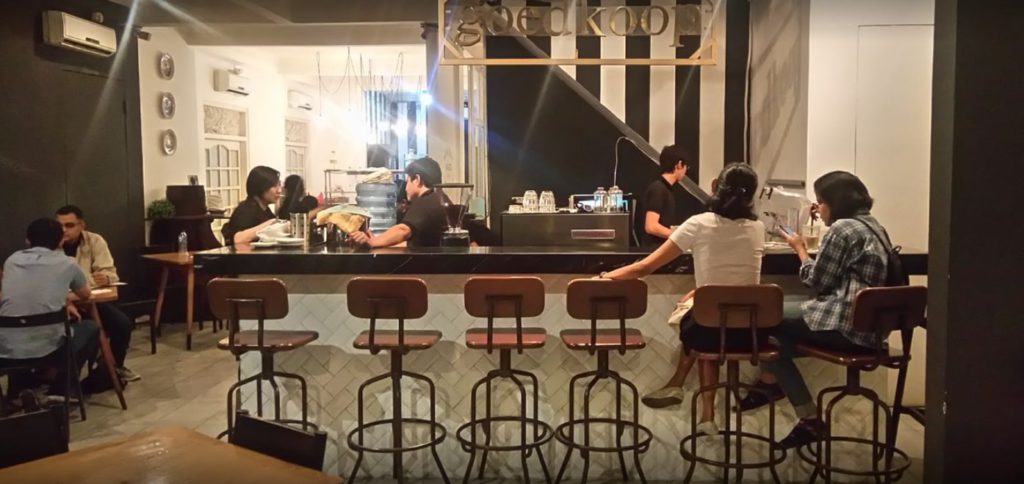 Goedkoop is a hangout place on Jl. Bendungan Hilir No. 62 which serves a combination of Indonesian and Dutch menus. With a price of around IDR 130,000 for 2 people, you can enjoy a heavy meal menu such as Salmon en Croute, Hollandaise Biefstuk, or snacks like Poffertjes which you must try while warm. Not only hangout while having a good meal, Goedkoop is also really good as a place for coffee with friends, especially supported by the size of the cafe which is quite large. No wonder it's always full of visitors!
3. Paradigm, Cikini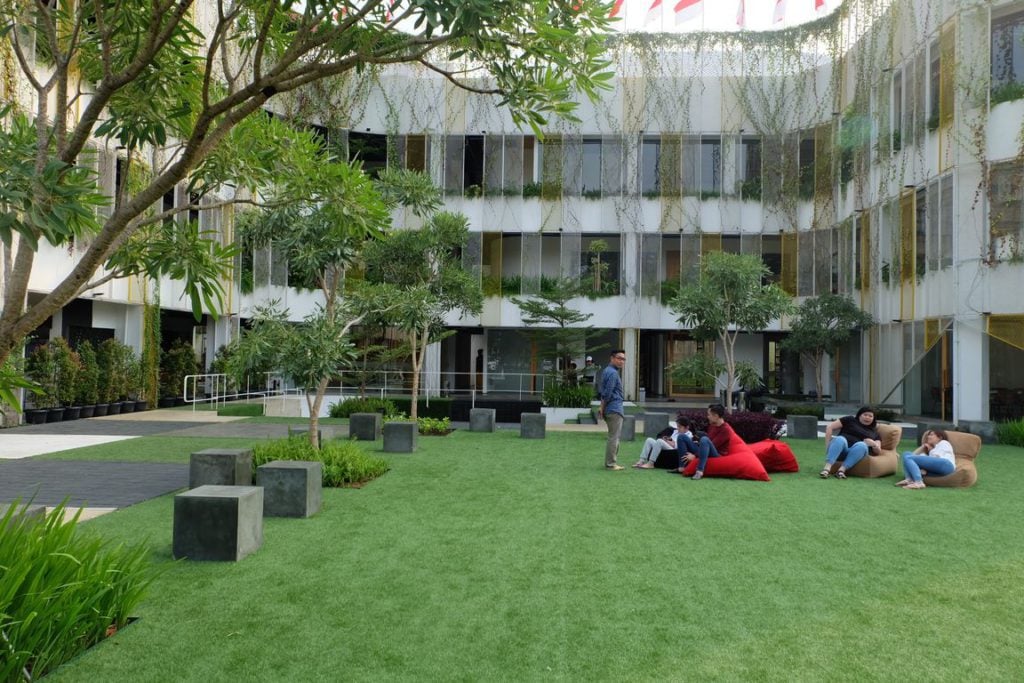 hangout place in central Jakarta – cikini
Eyes Men
Located not far from the entrance to Cikini Station, precisely on Jl. Pegangsaan Barat No. 4, this cafe and restaurant carries a green open space in an Instagrammable industrial style. Paradigma serves Indonesian specialties served in a modern style, from snacks, main meals, to drinks at affordable prices, starting from IDR 8,000 – IDR 75,000. Apart from being a cafe and restaurant for hangout, Paradigma is also often crowded with creative arts communities, you know
People also read: 7 Coworking Spaces in Central Jakarta to Boost Your Productivity
4. Bear & Co., Gambir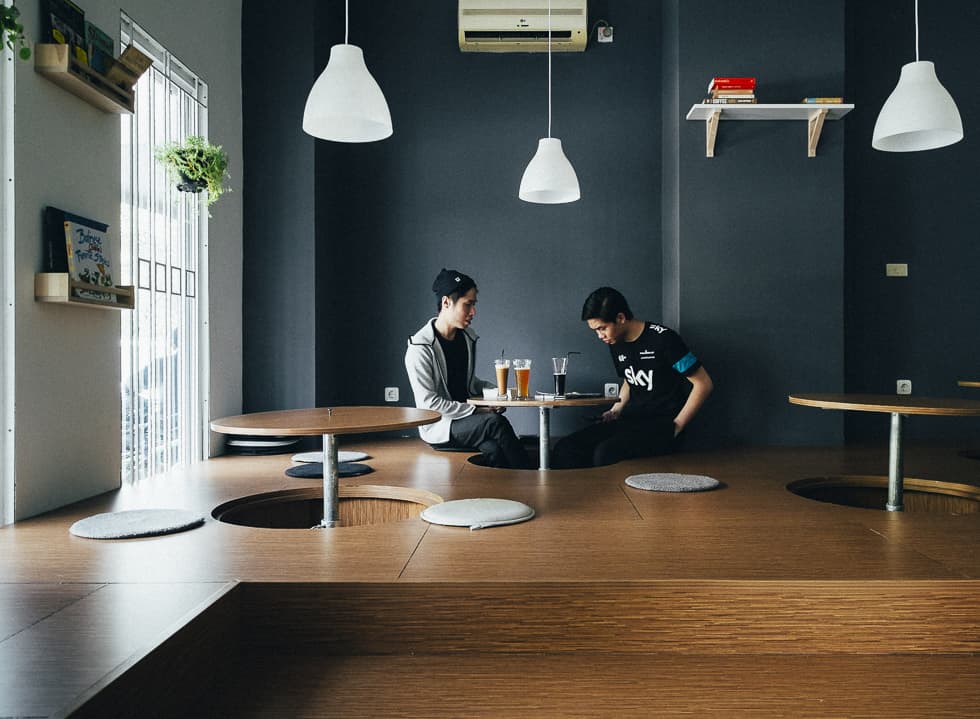 Want a hangout with unique dishes? Bear & Co can be an option, here. The cafe which is located on Jl. Veteran I No. 1, Gambir, this serves an interesting menu, like cold brew coffee that uses nitrogen! If you drink it, you can feel the coffee "exploding" in your mouth. In terms of size, this cafe is small, but the design is interesting to look at. For hanging out here, the average price is around IDR 60,000 for 2 people.
5. ROMANSA dan Mokapot Coffee Talk, Menteng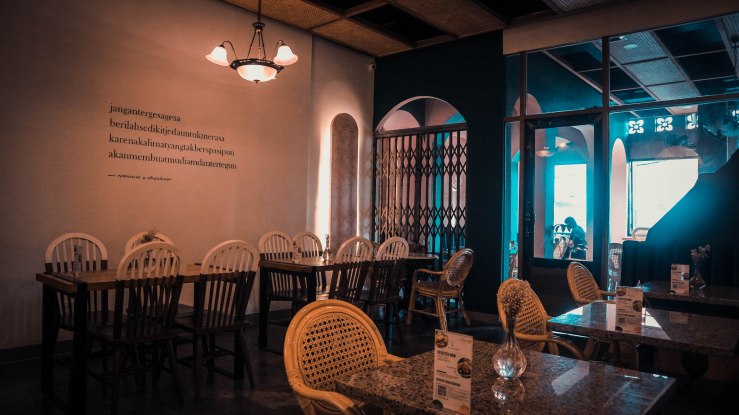 If you finish your culinary tour in Sabang, you can, here, stop by here! After getting tired of traveling, you can have coffee and hang out with friends at Mokapot Coffee Talk which is located at ROMANSA, Jl. H. Agus Salim No. 18, Menteng. You can order various refreshing contemporary coffee menus. If you are still hungry, you can order Fish & Chips or various desserts offered by Romansa. The price ranges from IDR 80,000 for 2 people at Mokapot Coffee Talk, and IDR 150,000 for 2 people at ROMANSA
6. Langit Seduh, Tanah Abang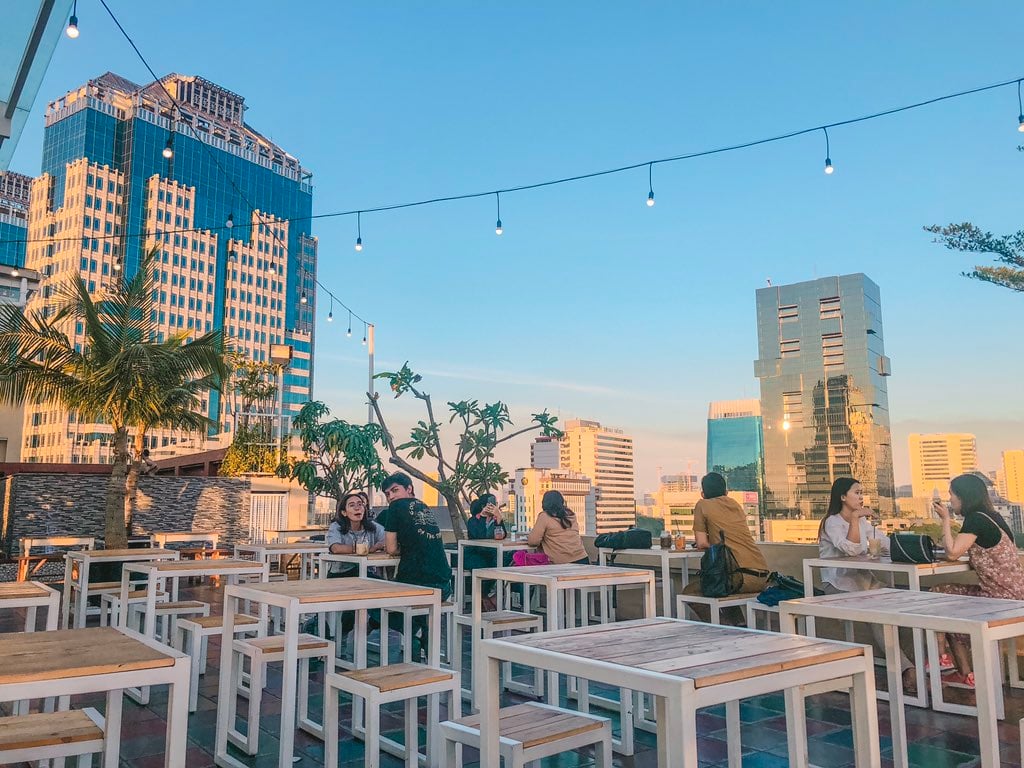 The cafe is located at Takes Hotel Jakarta, precisely Jl. Taman Kebon Sirih 1, Tanah Abang is located on the rooftop or roof of the hotel, so you will be presented with a view of the city skyline. In addition, you will be accompanied by live music at night. complete with live music entertainment every night. With an average price of IDR 150,000 for 2 people, you can enjoy a variety of classic Indonesian food menus such as fried rice and Betawi soup, to western food such as spaghetti and steak
People also read: Budget Apartments in Central Jakarta
7. The Jaya Pub, Thamrin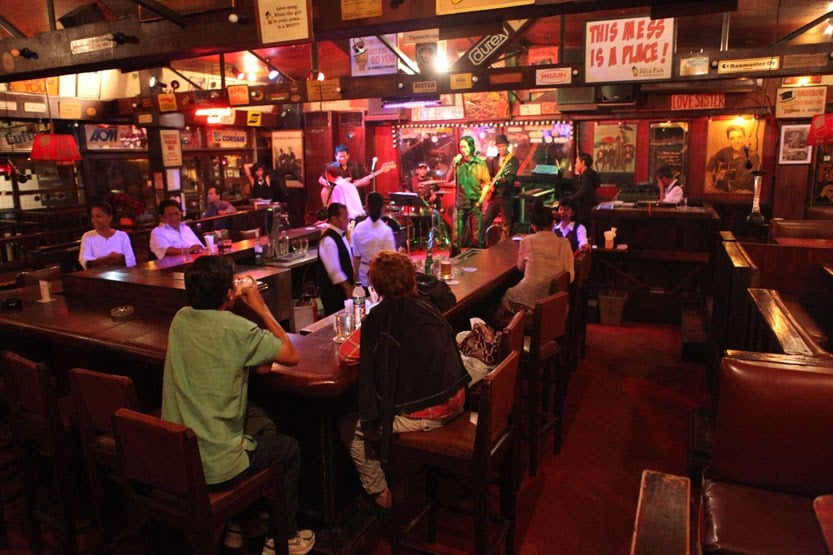 If you are looking for a place to drink beer with friends with a different atmosphere, you can come here. The Jaya Pub which is located at Gedung Jaya, Jl. M.H. Thamrin Kav. 12 offers an underground British pub atmosphere that is different from other beerhouses in Jakarta.
Not only for hanging out while drinking beer, with an average price of IDR 350,000 for 2 people, you and your friends can also come here to enjoy various music events being held. Various Jakarta musicians, both big and indie musicians, often perform here, you know.
8. Maple & Oak, Menteng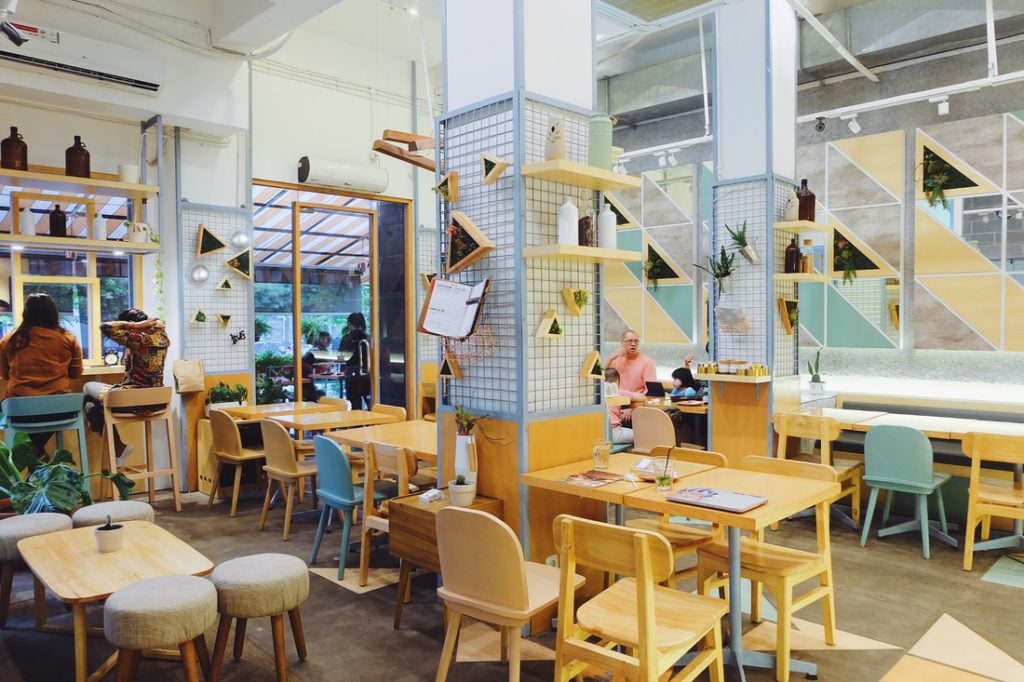 Maple & Oak is a great coffee and brunch place for you to enjoy coffee or lunch. Located at De Ritz Building Menteng, Jl. HOS. Cokroaminoto No. 91, you can try to come to this place to hang out with friends.
The interior design is simple, cozy, and spacious, so it can be used as a hangout place. With an average price of IDR 250,000 for 2 people, you can enjoy various variations of the lunch menu on offer, for example Chimichurri Grilled Steak Taco and Smoked Salmon Beef Salad.
9. ¿Por Qué No ?, Menteng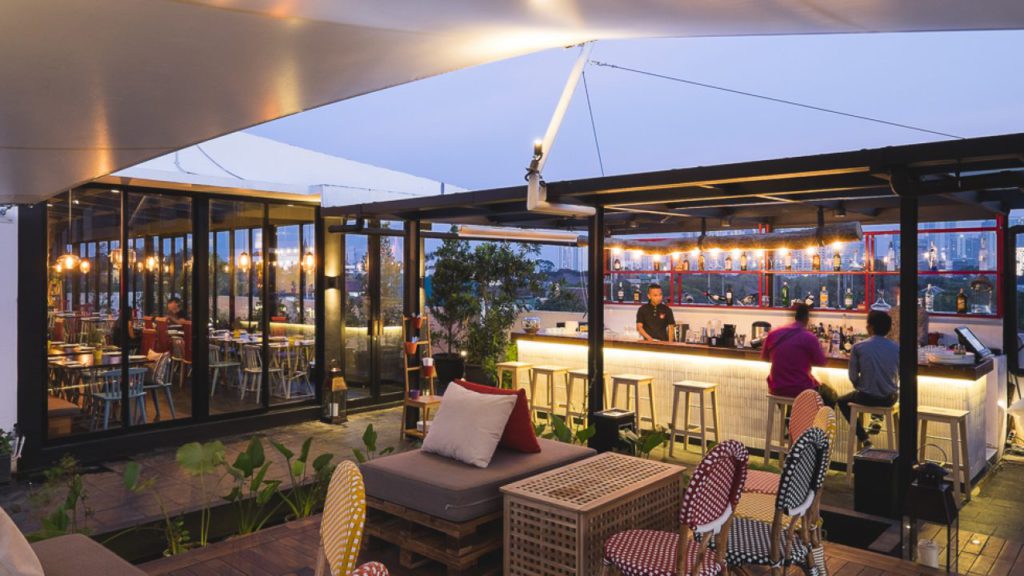 Still at De RITZ Building, this hangout place is a fancy place, here. ¿Por Qué No? is a restaurant that serves Spanish specialties and a full bar located on the rooftop or roof of the building. You can enjoy the view of the city of Jakarta from above
With an average price of IDR 350,000 for 2 people, you can try a variety of Spanish food, such as tapas. Various other menus that are worth trying are Grilled and Sliced ​​Tenderloin, Deep-fried Dory, Mozzarella Balls, and Calamari and Prawns Sautéed with Chilli and Garlic. Don't forget to try their desserts, like the Churro Ice Cream Sandwich.
So, those are 9 recommendations for hangout places in Central Jakarta. Actually, there are still many, you know, other hangout places in Central Jakarta. So, which places have you visited or recently wanted to visit?
Hopefully this article helps you when choosing a place to hang out with friends, OK!