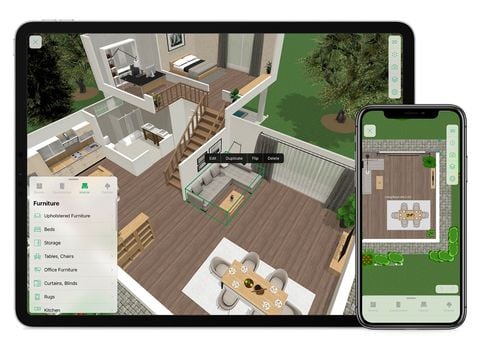 Others
11 House Design Apps: Easy and Inspirational!
As ordinary people, surely sometimes we have the desire to decorate and arrange the interior of the house, especially if we are planning to move into a new house or are currently moving to a new house. But, is it possible without paying an interior designer? Yes, it is! Turns out that there are many applications on smartphones that can help you design a room virtually. The house design application has very complete features and allows you to make creations easily and quickly. You can use this application from house site plan to design existing utility layouts that you want to install on your house. So, you have a more confident image to carry out the execution in the house decoration later.
1. Design Home
Design Home is an interior design application that is currently quite popular. This application is a game where you can decorate with a choice of virtual furniture and you can even buy the furniture for your room! Through Design Home, you can choose a layout that has been provided based on each existing category. Therefore, Design Home is very useful to be used as a reference for those who want to have a certain design theme, but don't know how to make it happen.
2. Houzz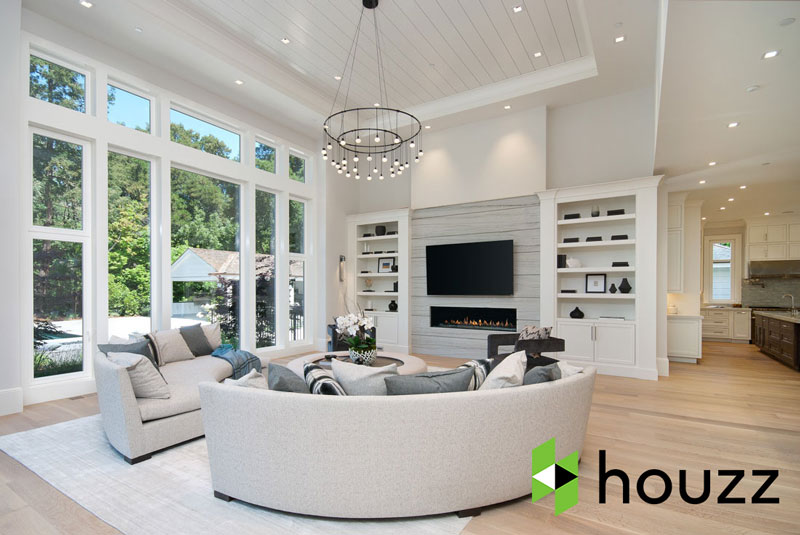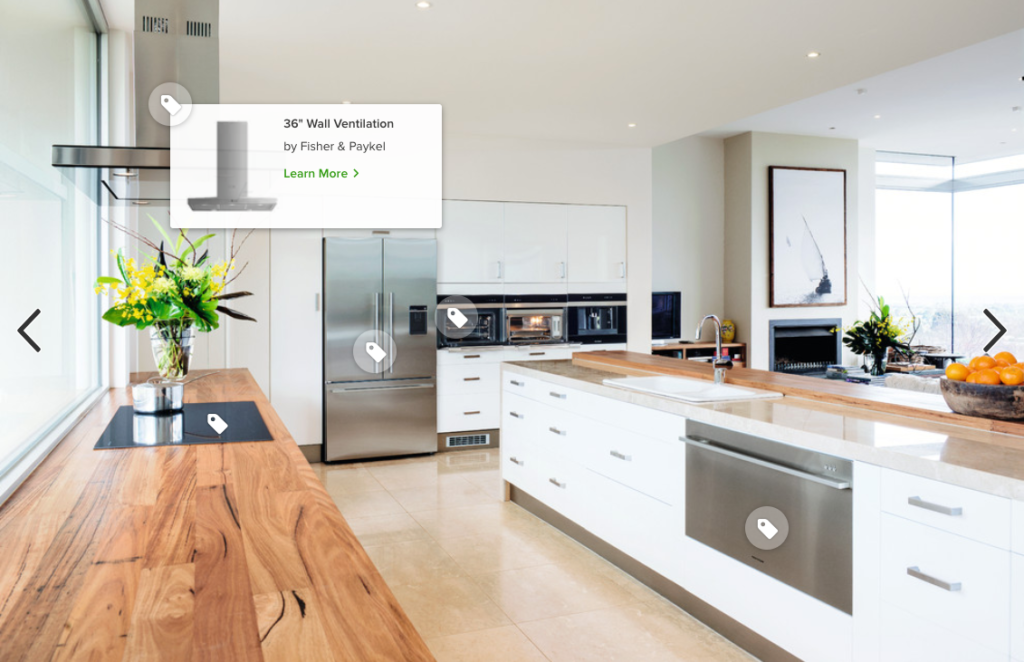 By using the Houzz Interior Design Ideas application, you can try to get on the interior design. Not only designing, Houzz also provides a variety of furniture that you can reference when designing your design. When you have finished designing, you can also share the design results with friends via social media.
The advantage of this application is that it has many features and you can share your works via social media. However, you have to prepare a large memory on a smartphone because the size of the application is quite large. This application also comes in the form of a website.
---
Read also: Tips to Decorate Your House or Apartment
---
3. Room Creator Interior Design
Room Creator Interior Design is one of the best house design applications that you can use on an Android smartphone. This application will provide a 3D image. This application is easy to use compared to other applications, you only need to drag and drop when you want to add various kinds of furniture in the room. Room Creator Interior Design will ensure the ease of users in doing house design.
Platform: Android
4. Planner 5D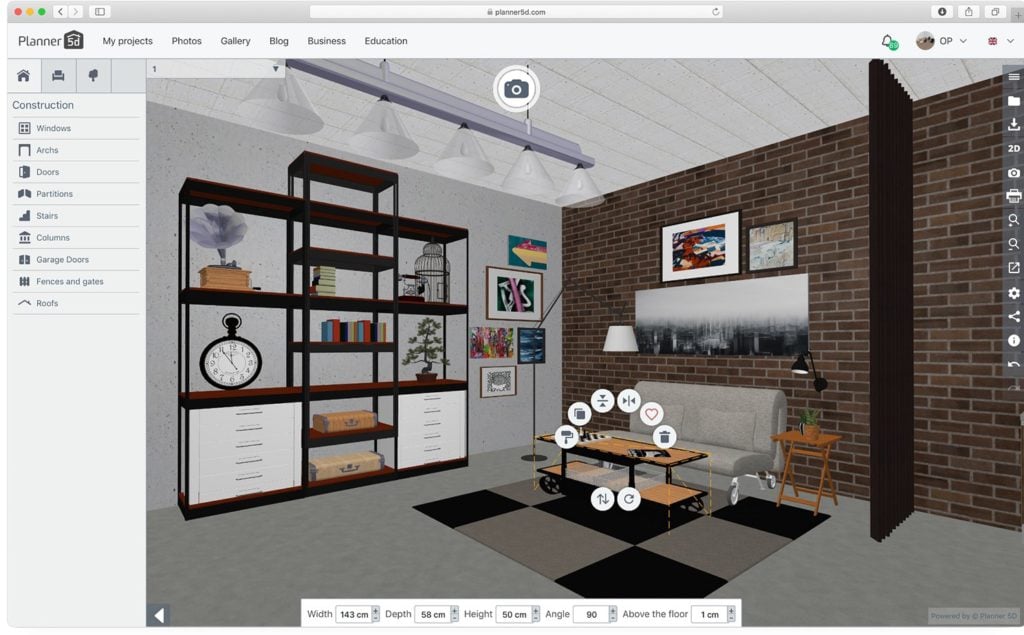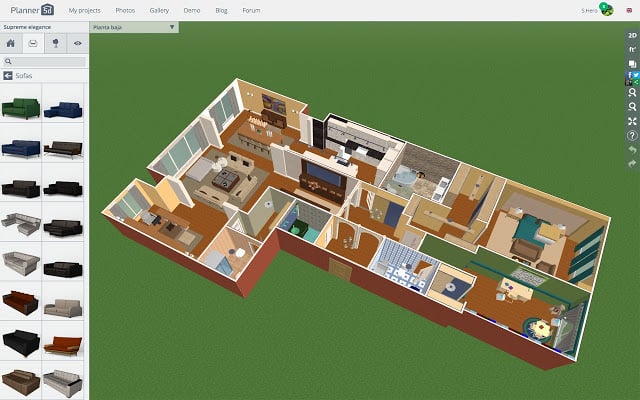 Not much different from Room Creator, Planner 5D is a design application in 3D. However, this application does not specifically design only one room, but also designs all parts of the house to the outside yard. The 3d view helps you imagine more clearly from various perspectives, including seeing the layout of the house.
Platform: Android, iOS
Website: https://planner5d.com
---
Read also: Simple and Modern Wall Decorations for Your Room
---
5. Home Design 3D
If you want to feel the visual sensation of designing a real house, then you can try the Home Design 3D application. This application has a feature so you can see the results of the house design in real time by relying on the photorealistic rendering results. This design application is included in the game category because with this application we not only do the design and layout of the house, but also there are separate targets that must be achieved when designing a house.
Platform: Microsoft Windows, Macintosh operating systems
6. Home Design 3d: Outdoor & Garden

Still from the same developer, Home Design 3D is an application specifically for outdoor and even landscape designs! Do you want to arrange your terrace and yard with a swimming pool? You can decorate directly through this application. Even the details of the rocks and plants that you want to use are all complete!
Platform: Microsoft Windows, Macintosh operating systems
7. iDecorama Home Interior Design
iDecorama is a magazine company about interior design which then provides a smartphone application for you to try decorating your own room. This application focuses on interior design, so it provides detailed choices and examples of interior elements such as walls, floors, shelves, sofas, tables, and so on.
8. Homestyler
The Homestyler app has a compact version on smartphones available on Android and iOS. Homestyler gives you the option to arrange furniture in the room so that it can be an inspiration for your room decoration. This application is easy to use and has a very nice graphic display.
Platform: Android, iOS
Website: https://www.homestyler.com/int/
9. Magicplan
Due to technological sophistication, you no longer need to bother measuring the area of ​​the room manually. This magicplan application can help you by scanning rooms and turning them into floor plans automatically! This application is really useful if you want to measure the costs involved in renovating a room. For example, the estimated size of floors and tiles that you need to buy when you want to renovate the floor. You can also combine the entire room into one house, convert it to PDF, SVG, and XLS formats, and view the 3D version of the sketch that has been made.
Platform: Android, iOS
Website: https://www.magicplan.app
10. Room Planner: Home Interior & Floorplan Design 3D
Through the Room Planner: Home Interior & Floorplan Design 3D application, you can decorate your room virtually using furniture produced by IKEA. IKEA has many products for the house that are very affordable, but some people may find it difficult to choose suitable furniture if they are placed in the room.
At first glance, this app is a common house planner that you will feel familiar when using it. But what makes it unique is that you can match the size and size of IKEA furniture and play with wall paint colors and floor types. Not only that, room editing can also be done in 3D or 2D (bird-eye view).
Platform: Android, iOS
Website: https://www.roomplannerapp.com
11. HomeByMe
HomeByMe is a house design application that is provided free of charge for you. This application comes with a very unique and attractive appearance. In addition, this application also provides a direct catalog of original items that can be used to design the interior of your house to make it look more real.
Platform: Microsoft Windows, Macintosh operating systems
Website: https://home.by.me/en/
---
You can visit the Flokq website for monthly apartments in Jakarta