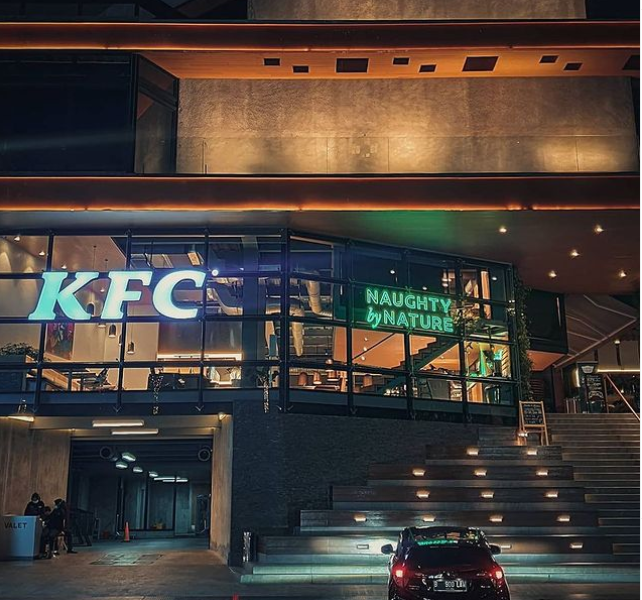 Local Guide
KFC Naughty by Nature: 10 Healthy and Exclusive Menus with Your Favorite Fast Food!
KFC has become the mainstay of fast food that can be eaten at leisure, parties, with family, and while on a date with your partner. Because it is included in the fast food category, KFC menus are often only involved in casual situations and are rarely taken into account in formal events. But did you know, KFC also has an exclusive menu that is not only healthy, but also delicious and luxurious? On Jalan Senopati No. 8 Kebayoran Baru, South Jakarta, the KFC Naughty by Nature branch has been opened.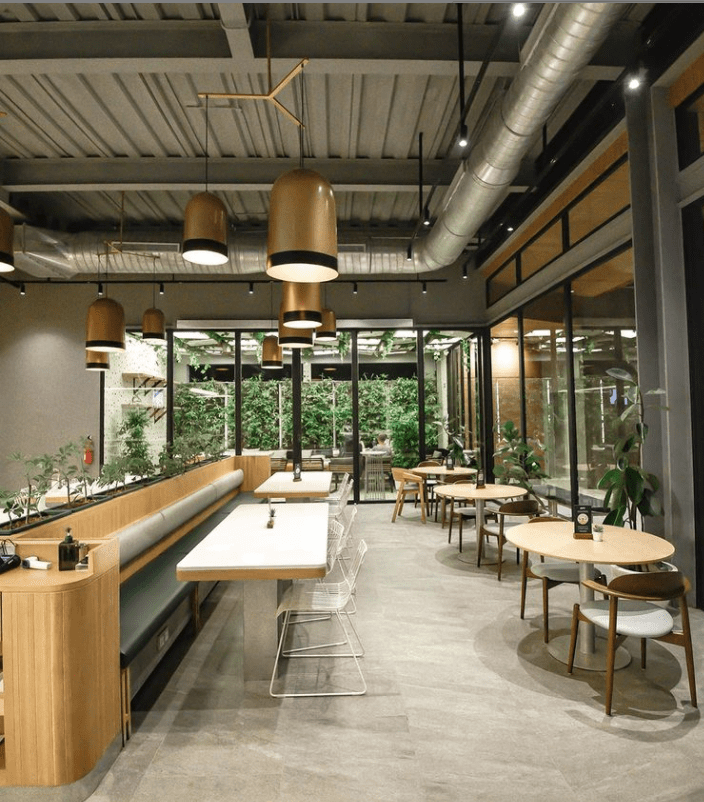 From the outside and inside of this building, you can tell that the KFC Naughty by Nature branch is different. This restaurant has a different class with KFC branches in general. The down-to-earth color theme provides a simple yet luxurious and modern atmosphere. Suitable for semi-formal events such as anniversary dinners or short meetings that do not involve many people. There is also a mini music studio that is commonly used for recording podcasts, talk shows, or live music.
KFC Naughty by Nature is inspired by a healthy lifestyle. which is reflected in their healthy and delicious menus, such as salads, vegetables, and soups that you can order separately or with KFC's signature fried chicken. Some of the KFC Naughty by Nature menus are:
1. Sexy M.F.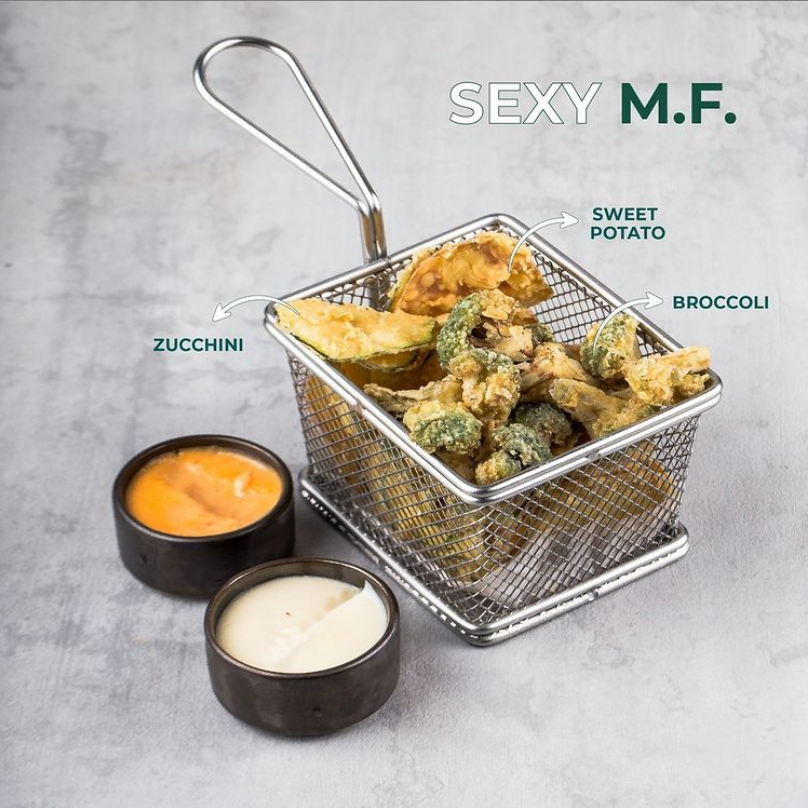 Sexy M.F. is one of the healthiest and tastiest vegetable menus at KFC Naughty by Nature. Consisting of zucchini, sweet potato, broccoli, and mayonnaise sauce. You can use this menu to introduce your child to eating healthy vegetables such as broccoli which tend to be bitter in regular dishes. In fact, if your partner also has difficulty eating vegetables, you can persuade him to start with broccoli with KFC's special spices first.
2. Real Slim Burger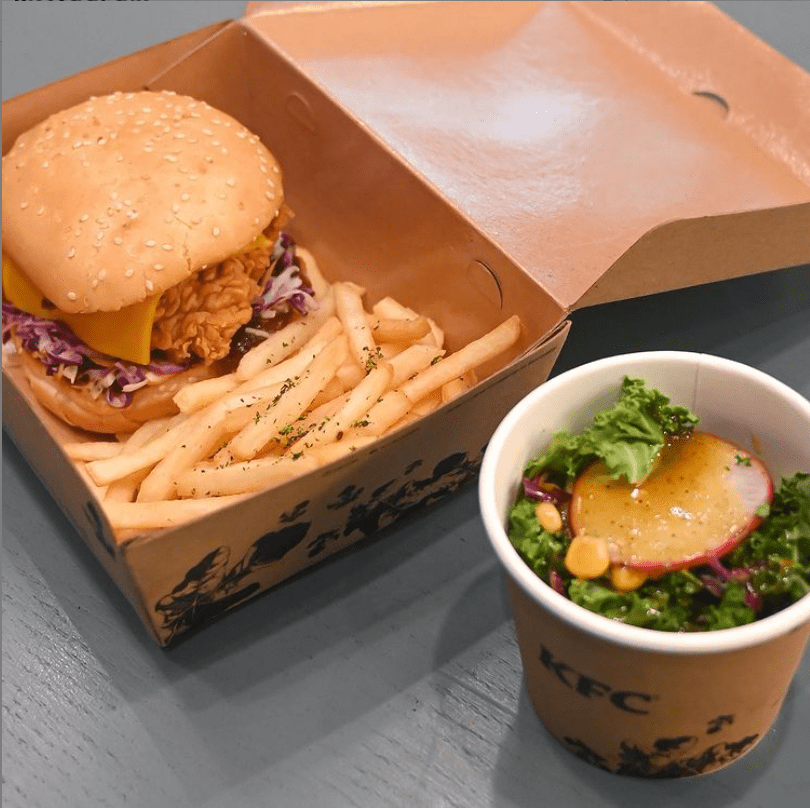 Just finished with your workout, and now you're devastatingly hungry? Real Slim Burger can fill you up without excess bad fat. This menu consists of Brioche Buns, Cheddar Cheese, Kale Slaw, Caramelized Onion, Tomato, Zinger Fillet, and Cole Slaw French Fries. You will get healthy calories that will support your workout results deliciously and luxuriously!
3. Oldies but Goodies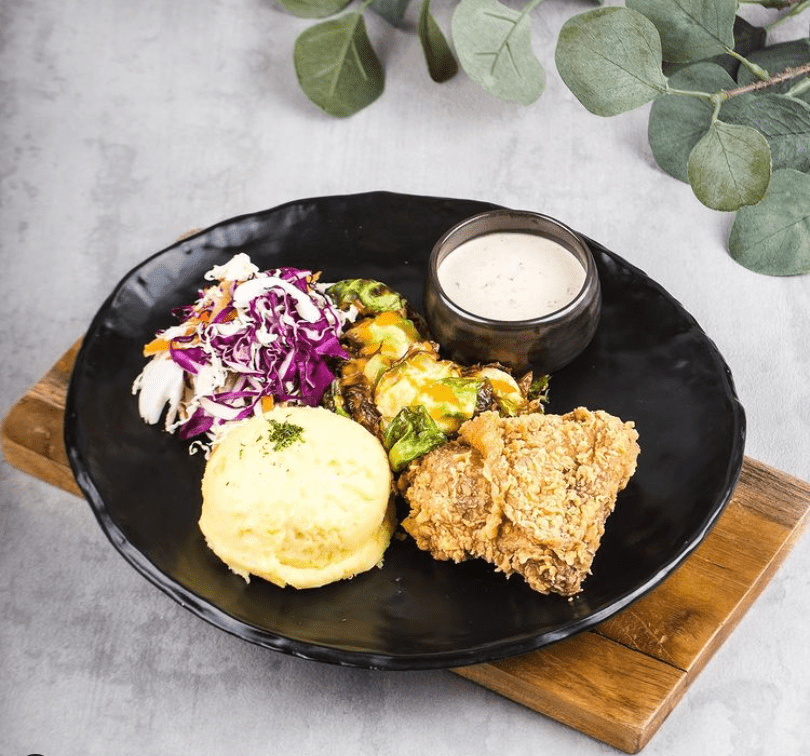 For this menu, you can choose between KFC Hot Crispy Chicken, Original Recipe, or Grilled Mashed Potato which is the main dish. There are also Original Coleslaw, Grilled Cauliflower, Creamy Mushroom Gravy as companions. This menu is suitable to replace the usual KFC chicken and rice combo. With foods that are healthier and filling but still maintain the distinctive taste of KFC seasoning.
4. Takes Two To Taco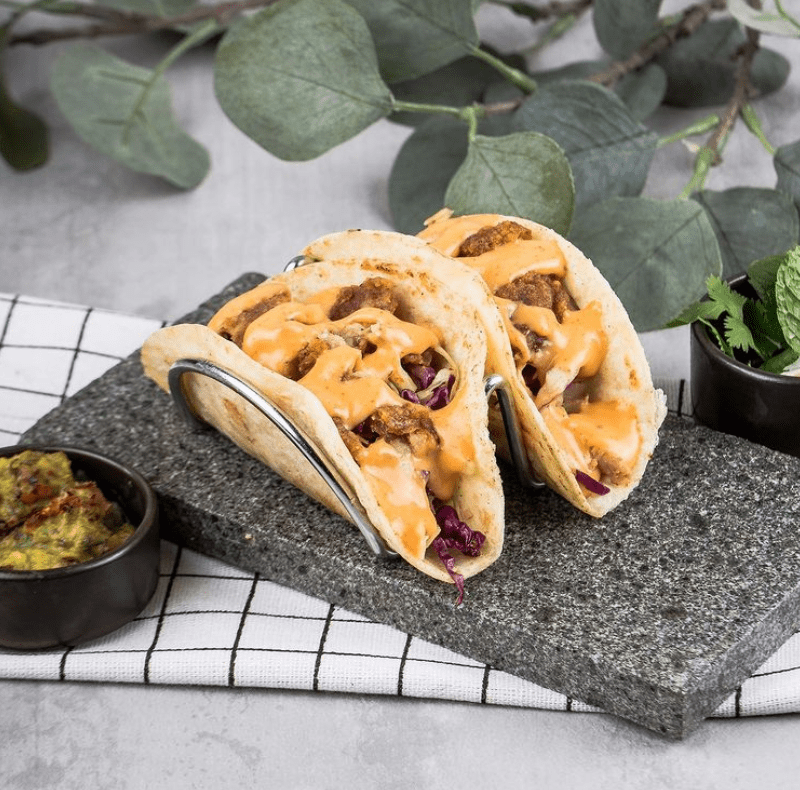 Tacos are a typical Mexican dish consisting of tortilla rolls or folds. These rolls are filled with various kinds of dishes inside. In the KFC Naughty by Nature version, these tacos are made of Tortila, Spicy Slaw, Grilled Chicken, KFC Chicken Skin, and Guacamole Sauce (savory avocado sauce). This food is quite similar to a regular kebab. But you need to be more careful because unlike kebabs, tacos don't have a closed end.
5. Pasta Nonna Sanders – Creamy Linguine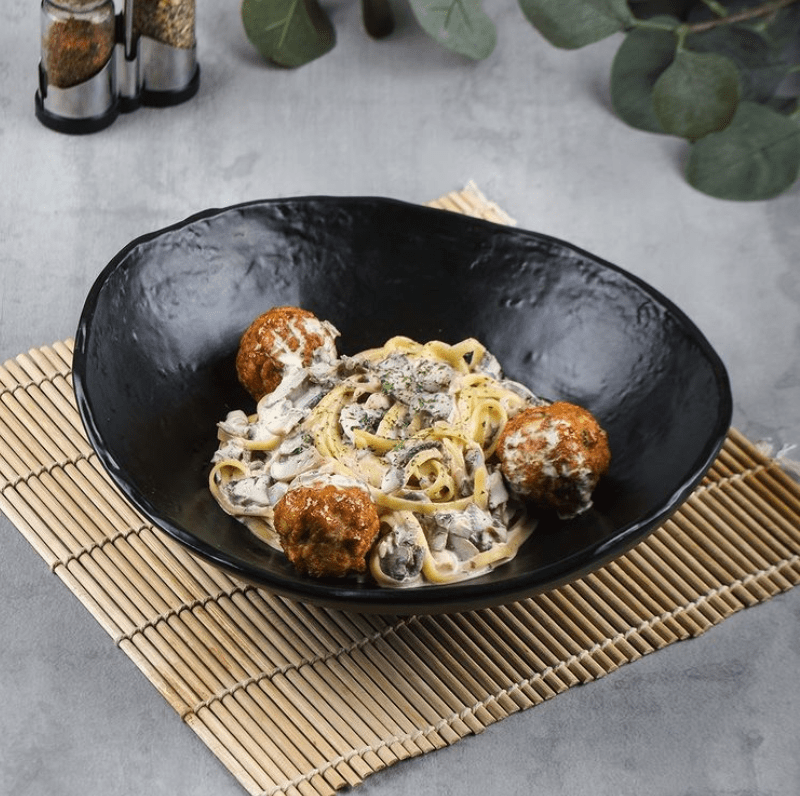 With Linguine, Creamy Mushroom Sauce, and Chicken Meatballs, this pasta is certainly different from the pastas you've tasted before. With thick cream in the style of mushroom sauce and KFC's signature flavor, you might find your new favorite with this menu!
6. Geprek KFC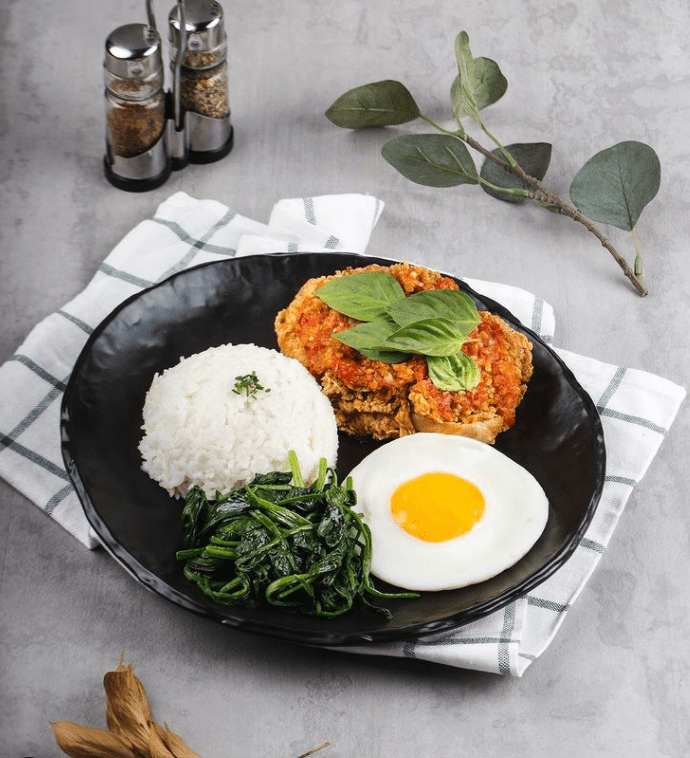 For fans of geprek chicken, KFC has finally released a geprek variant complete with vegetables and side dishes! With a choice of KFC Hot Crispy Chicken / Original Recipe, Rice, Spinach, Sambal Geprek, and Sunny Side Up Egg, you can finally taste Colonel Sanders' signature geprek chicken. Don't forget to prepare a drink so it's not spicy!
7. Pumpkin Soup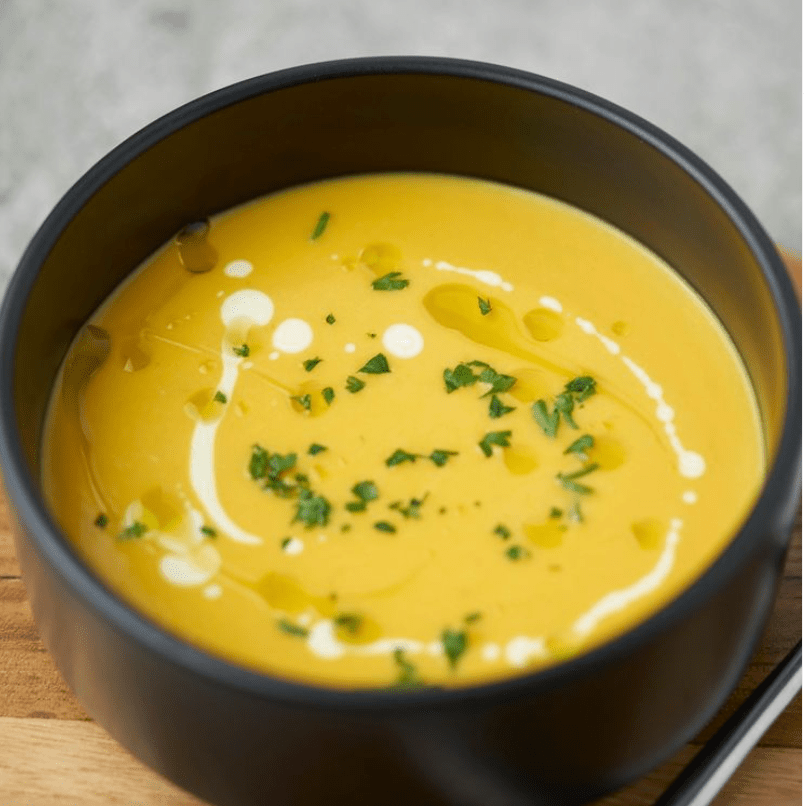 Among the many menus of KFC Naughty by Nature, Pumpkin Soup may be an isolated menu for Indonesian citizens. This thick soup consists of butter, pumpkin soup, cream, parsley, tortilla chips. You can eat it as the main menu, with rice, or as a dipping sauce for KFC fried chicken.
8. Steak It Easy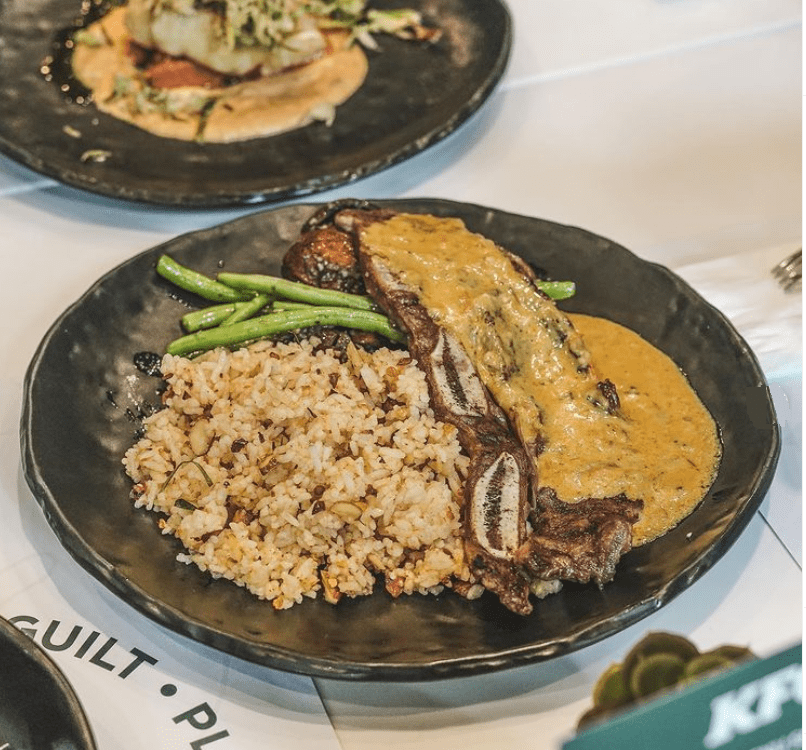 Another unusual menu from KFC is a steak menu called Steak it Easy. These steaks are cooked with ribs marinated in a creamy cream sauce. Equipped with mushrooms, long beans, and almond rice, it's perfect for a luxurious dinner alone or when treating your partner on an anniversary night.
9. KFC Katsu Curry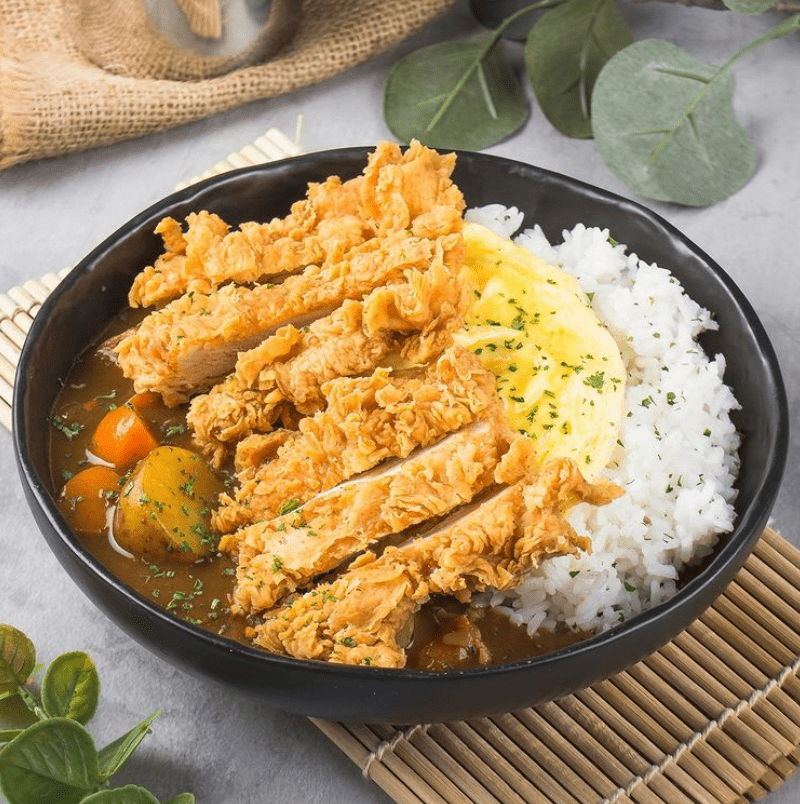 Japanese style curry, with rice and omelette accompanied by Crispy Chicken Fillet. The combination of the soft omelet with the crunchy KFC fried chicken and the rich curry sauce will really spoil your taste buds. Perfect to eat while it's hot on a rainy day.
10. Naughty Chicken Wings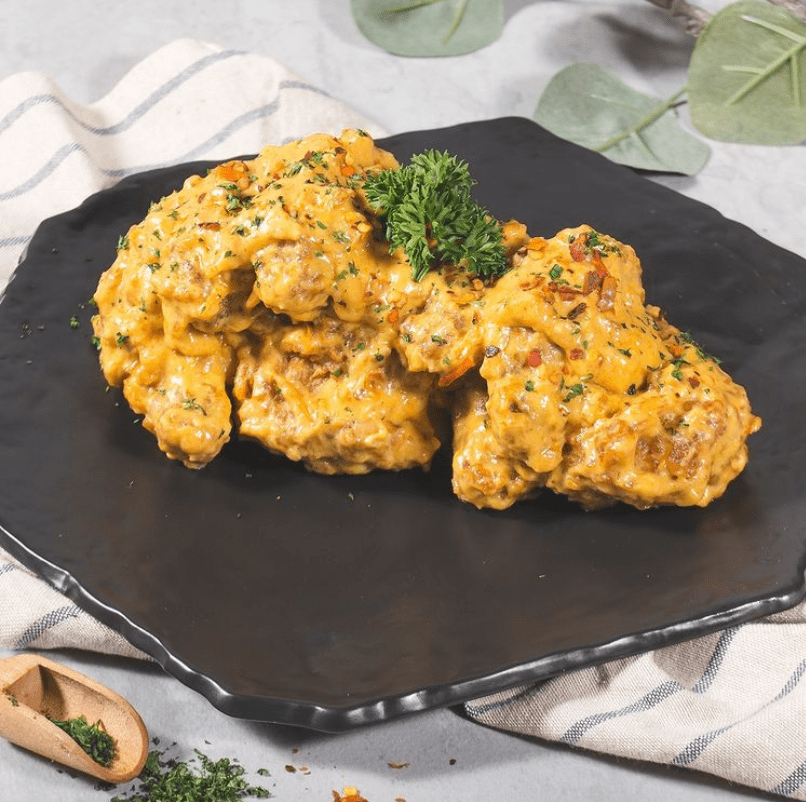 Different from the usual KFC fried wings, Naughty Chicken Wings are bigger and more plentiful. KFC Hot Crispy Wingers are fried chicken wings covered in spicy & zesty sauce, and a pinch of parsley on top. To make it more filling, you can eat this menu with rice or french fries as a companion.
Healthy food doesn't have to be green! You can create processed meat from fried to grilled or boiled. At KFC Naughty by Nature, not only healthy, you can eat luxuriously and deliciously. Enjoy!
---
Need more instagrammable food places in Jakarta? This article will help you!