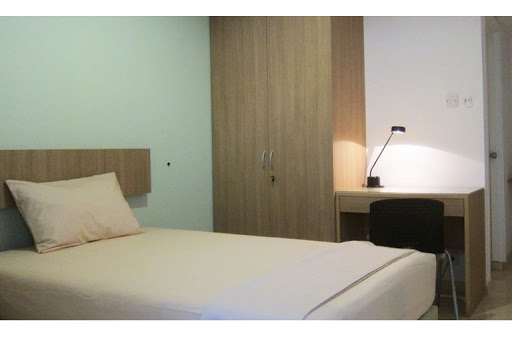 Looking for affordable kost in SCBD area could be tricky, but it is not impossible! Apart from being the capital city of Indonesia, Jakarta is also the center of business and the economy. Many people also came from various regions both inside and outside this metropolitan city. Sudirman Central Business District (SCBD) is one of the most well-known business districts in Jakarta. Many offices and skyscrapers are found in SCBD. Besides that, traffic jams are never separated from Jakarta, especially in business areas such as Sudirman. Quite often people who work in this area must leave very early from their home to avoid traffic jams and arrive at their office on time. It sometimes takes hours. Because of that reason, many people choose to live in the Sudirman area to be closer to their office where they work.
There are many residential options to choose from in Sudirman, including kost in the Indonesian term. Kosts referred to here are certainly of the highest quality and are equipped with various facilities that can facilitate your activities while increasing your comfort. There are even some boarding houses that are very close to shopping malls so that residents can freely enjoy culinary and entertainment centers. About the price, the cost of renting a boarding house that you spend is arguably more affordable than having to rent an apartment. Well, if you are currently looking for information about boarding houses located in the SCBD area here we have listed some of the best boarding houses for your reference.
You can also check out other articles about kosts in South Jakarta area, including the exclusive ones!
Ciniru Kost
Ciniru Kost located on Ciniru III Street. This kost has very easy access to the various central business district including SCBD, Gatot Subroto, and Kuningan which you can take in approximately 10 minutes. Plus, this kost is also close to the all-round Senopati area. Ciniru Kost has a very homey and cozy concept with 5 number of rented rooms measuring 3 x 4 meters and 4 x 6 meters. In each room, you will have a bed, work desk, wardrobe, mirror, AC, and TV. As for the common facilities, there is a living room, dining table, pantry along with a dining room, and bathroom with hot water. The majority of residents here are employees due to the walking distance to the office center.
Address: Jl. Ciniru III No.1, Kebayoran Baru, Jakarta Selatan
Phone Number: +62878 – 7070 – 1173
Social Media: –
Price: starting from Rp2.600.000,00 – Rp3.500.000,00 per month
Facilities:
Fully furnished room
TV
AC
WiFi
Living Room
Bathroom
Hot water
Shared pantry
Dining room
Parking lot
Security
Rumah A-11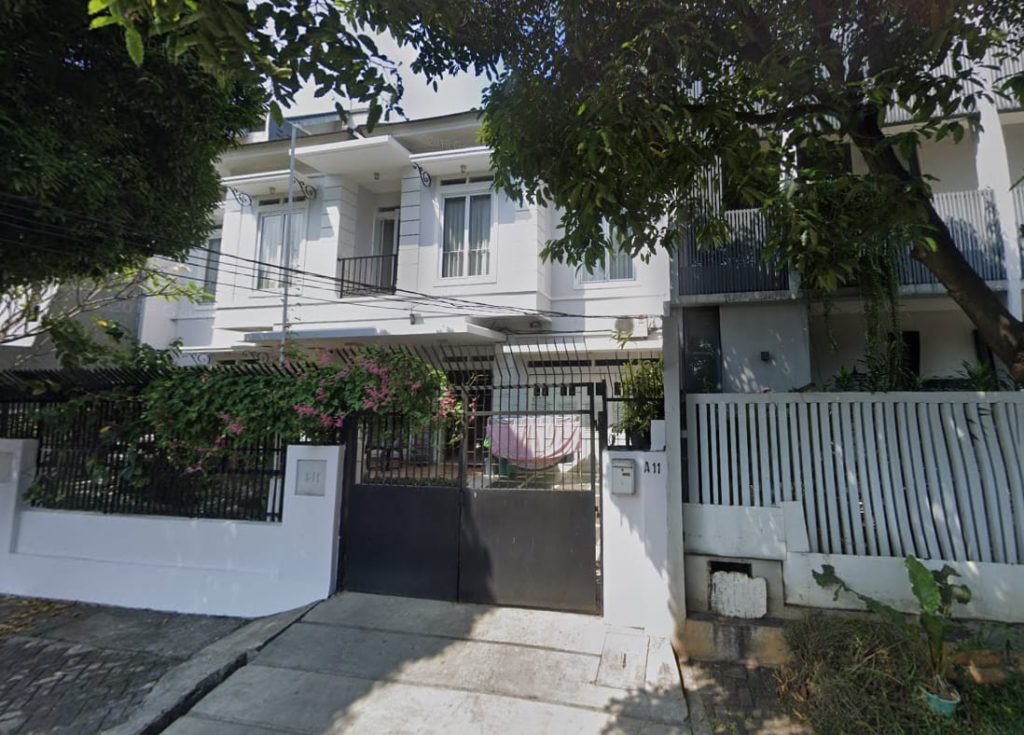 Located on Tulodong Street, Rumah A-11 is an exclusive kost that is perfect for you who want to live in a woman-only kost so you can have privacy. this kost will also facilitate you if you have high mobility in Sudirman and Semanggi areas. This luxury minimalist kost is famous for its kinship, comfort, and cleanliness. There are 10 room units that you can rent with a size of 3 x 3 meters for each room. Each room may also be occupied by at most 2 people and by negotiating the additional costs.
In all rooms, they have provided single-sized beds, cupboards, work desks, shelves, TVs, and AC. Outside the room, they provide several shared facilities that you can use including a dining room, kitchen with stove and refrigerator, 4 bathrooms with water heater, and a washing machine to wash your clothes. You can also choose catering and laundry services at additional costs.
Address: Jl. Tulodong Bawah A-11, Selong, Kebayoran Baru, Jakarta Selatan
Phone Number: +62811 – 148 – 202
Social Media: –
Price: Rp2.600.000,00 per month
Facilities:
Fully furnished room
AC
TV
Share kitchen
Dining room
Bathroom
Water heater
Washing machine
Parking lot
Security
Catering service (additional)
Laundry service (additional)
SCBD Homestay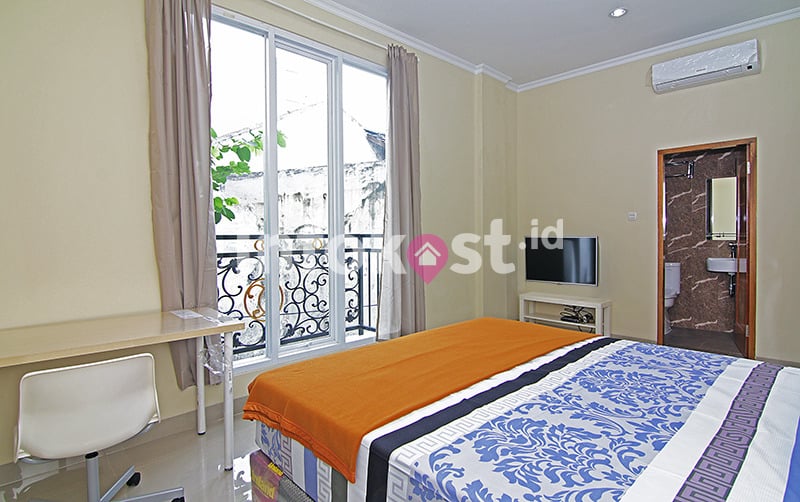 SCBD Homestay is a luxurious and well-known kost located n Tulodong Street. You only need about 2 minutes by walking to get to the SCBD area. The location is also right opposite Tulodong Park, so it is very suitable for you who want to unwind at the park. SCBD Homestay provides 7 rooms with a spacious size of 10 meters and 18 meters. Because of its location in the middle of Sudirman, you can walk a few meters to Pacific Place Mall to meet your daily needs or just hang out with your friends. All rooms are equipped with double-sized beds, AC, TV, and en suite bathroom. The good thing is, you will also get a balcony in your room. They also provide a paid laundry service for each resident. For security reasons, access to this kost is installed by CCTV that will ensure your safety for 24 hours.
Address: Jl. Tulodong Bawah 9 No.62, Senayan, Kebayoran Baru, Jakarta Selatan
Phone Number: +62815 – 8818 – 181
Social Media: –
Price: starting from Rp3.500.000,00 – Rp5.500.000,00 per month
Facilities:
Fully furnished room
Inner bathroom
Water heater
AC
TV
WiFi
Shared kitchen
Living room
Parking lot
Security
CCTV
Laundry (additional)
Free housemaid
Samana Guest House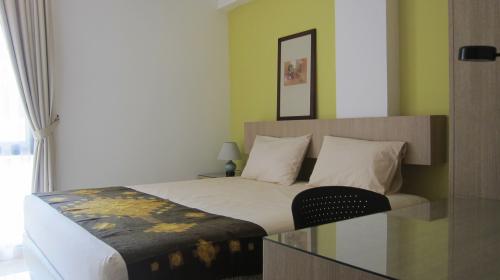 Samana Guest House is located on Tulodong Street. The location of this kost is very close to the Semanggi Interchange, the Gelora Bung Karno, and several large offices in the SCBD area. Samana Guest House is indeed very suitable for executives who work around Sudirman and has high mobility in the center of Jakarta. This kost is designed in a modern and industrial style.
You can easily visit the public facilities nearby, ranging from ATM centers, offices, schools and universities, and several convenience stores. For shopping options, you can go to Pacific Place, Plaza Semanggi, Plaza Senayan, Electronic City, and other shopping centers in SCBD. This kost has a fairly large building that has 42 rooms for rent with the size of each room 3 x 5 meters. It is facilitated with AC, bed, TV, work desk, wardrobe, sink, and pantry with a small fridge and microwave. There is also an en suite bathroom with a water heater. For shared facilities, they provided a living room, kitchen and dining room, terrace, balcony, parking lot, daily housemaid, and laundry service.
Address: Jl. Tulodong Bawah IV Lama No.31, Kebayoran Baru, Jakarta Selatan
Phone Number: +6221 – 5790 – 4999
Social Media: –
Price: starting from Rp. 4.000.000,00 – Rp. 4.500.000,00 per month
Facilities:
Fully furnished room
Inner bathroom
Water heater
WiFi
AC
TV
Living room
Shared kitchen
Dining room
Terrace
Balcony/patio
Parking lot
CCTV
Daily housemaid
Laundry service
We know that the location factor is a very important consideration when choosing a kost. Your life quality also gets better because your time not wasted in traffic jams and you only need a short time to go to various places. So, have you decided to choose to live in a kost around SCBD?
Don't forget to check out about more kosts in Jakarta's selected area from Flokq!