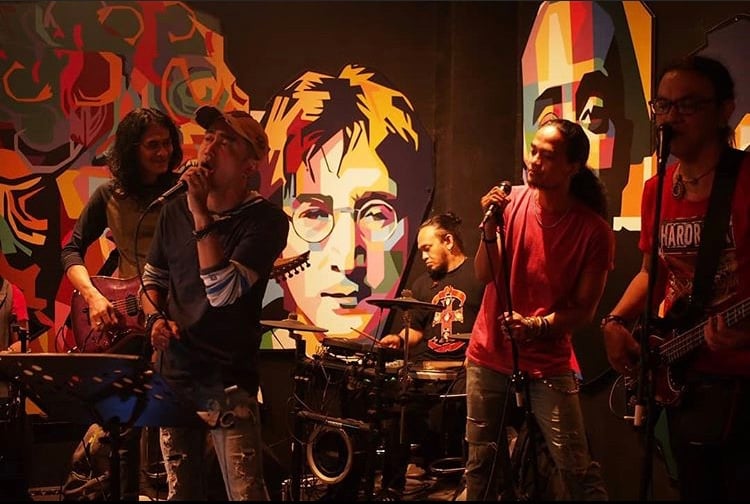 Local Guide
The Best Live Music Cafes: Enjoy Central Jakarta
Listening to music melodies while sipping a cup of coffee is a way to relieve stress after a day full of works. No wonder that lots of people are deliberately looking for hang out places that provide live music to entertain the customers. The feeling of jamming to live music is different to the recorded ones, as the singers can directly interact with the listeners to produce a more intimate and warm environment of the place. What makes live music more entertaining is that you can't just listen to it anywhere like the recorded music.
One of the places in Jakarta that has a variety of live music cafes is in Central Jakarta. Central Jakarta is known to be the heart of the city, it has many attractions, hang out places, housing areas, and even culinary places. So, if you want to hang out with your friends and have some fun, here is the list of places that provide live music entertainment in Central Jakarta.
1. Langit Seduh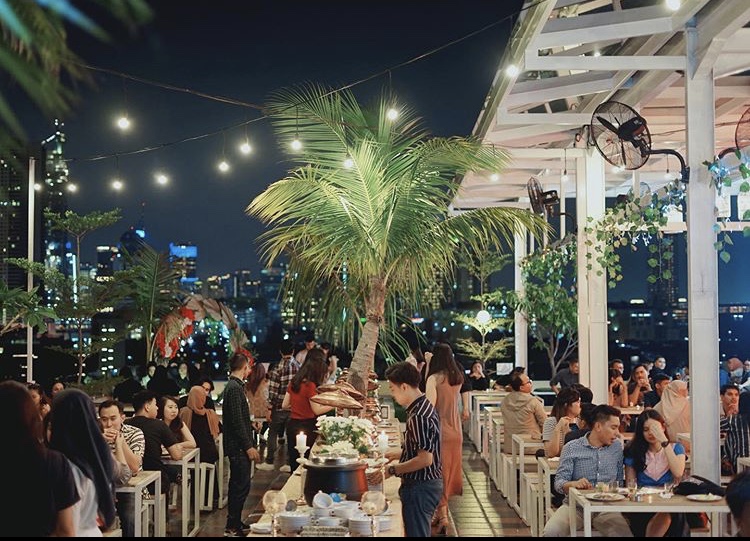 Langit Seduh is a rooftop cafe that is located in Tanah Abang. The special thing about this place is that the customers can enjoy live music and scenery of Jakarta at the same time. The hype of this place is crazy as you are most likely to be on the waiting list if you come on the weekend. This cafe is a perfect place for the customers who come individually or communally. Focusing on live music, they rent a band to entertain the customers, but the customers are free to request a song and to sing along with the band on the mini stage. The concept of the place is to make the customers able to chill and relax while sipping their drinks, so if you are pop and R&B music enthusiasts, this place is for you.
Address: Jl. Taman Kebon Sirih 1 No.3, RT.10/RW.10, Kp. Bali, Kecamatan Tanah Abang, Kota Jakarta Pusat, Daerah Khusus Ibukota Jakarta 10250
Phone Number: +62812 281305954
Price Range: Rp150.000 for two people
Opening Hours: 05.00 PM – 12.00 AM (Every day)
2. Paulauner Brauhaus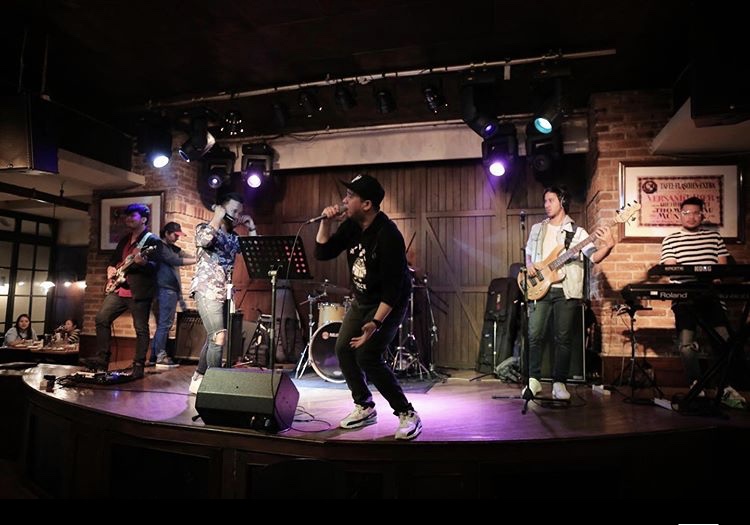 Paulauner Brauhaus is a combination of a casual dining place, bar, and cafe. What differentiates this place from other places is the German-cuisine foods and beverages that they served. It is not easy to find German-cuisine dishes in Jakarta, that is why Paulauner Brauhaus is everyone's favorite. Plus, they provide a lounge with Jakarta city view. Who dares to separate the words "live music" with Paulauner Brauhaus? No one! Because live music is the forte of Paulauner Brauhaus. Sometimes, the music players use musical instruments that are rarely used in Indonesia like an accordion. They know how to attract the mass, they know how to excite the customers. Enjoy the foods, enjoy the coffee, enjoy the drinks, lift your energy by jamming to the live music in Paulauner Brauhaus.
Address: Grand Indonesia Mall, East Mall, Lantai 2, Jl. M.H. Thamrin No. 1, Thamrin, Jakarta, 10310
Phone Number: +6221 23583871
Price Range: Rp140.000 for two people (alcohol not included)
Opening Hours: 12.00 PM – 09.00 PM (Every day)
find out another bar in Jakarta here
3. Greyhound Cafe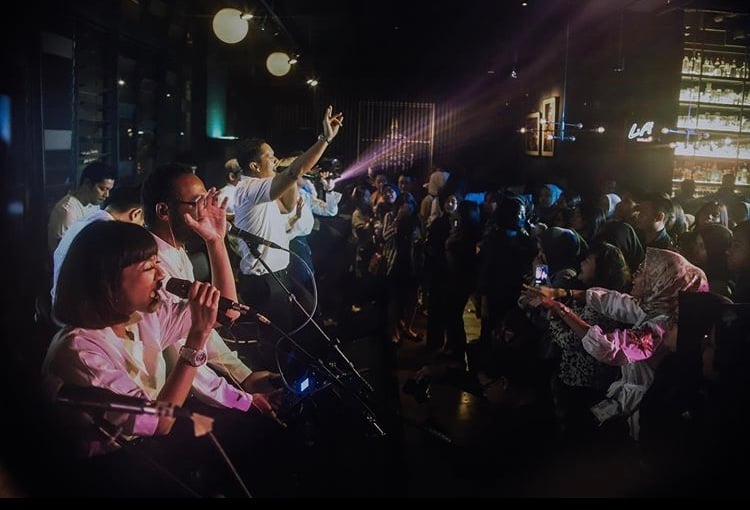 Greyhound Cafe is located in Grand Indonesia Mall, Thamrin. The live music at the place is really interesting as they often invite the people from the music industry as their guest stars. Maliq & D'Essentials, Sheila Anandara, and Kanda Brothers are the previous guest stars that they invited to perform at the Greyhound Cafe. If you love to blend with the crowds while enjoying live music, this place is perfect for you because this place is always packed with exciting crowds. The place is known as a Thai-cuisine fusion place that serves authentic Thai foods and beverages, so while you are jamming to the live music, we recommend you to try their Light Tom Yum Soup and selections of coffee.
Address Grand Indonesia Mall, West Mall, Lantai Ground, Jl. M.H. Thamrin No. 1, Thamrin, Jakarta, 10310
Social Media: @greyhoundcafe.id on Instagram
Price Range: Rp300.000 for two people
Opening Hours:
10.00 AM – 10.00 PM (Monday – Thursday, Sunday)
10.00 AM – 10.00 PM (Friday – Saturday)
4. Metro Coffee Bar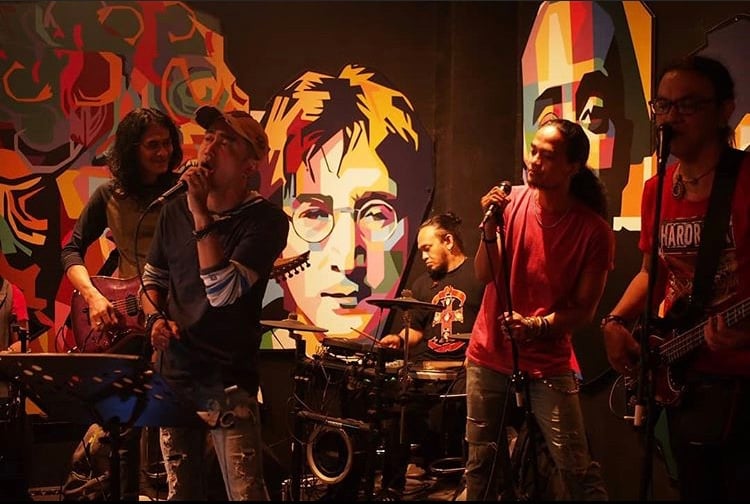 Metro Coffee Bar is a cafe and a bar located in Tanjung Karang, Thamrin. Their weekly live performances are the highlight of the place, as people are mostly coming to enjoy their live performances. The bar where the live music is presented opens at 6 PM, but the live music starts at 8 PM. Make sure to come here at night so you won't miss out on the chance to enjoy the live music. They usually invite talented indie musicians, so if you are into indie music, we are pretty sure that you don't want to miss out on this place. Oh, don't forget to try their iced coffee while enjoying the live music.
Address: Jl. Tanjung Karang No. 5, Thamrin, Jakarta 10230
Social Media: @metrocoffeejkt on Instagram
Price Range: Rp200.000 for two people
Opening Hours:
10.00 AM – 10.00 PM (Monday – Tuesday)
10.00 AM – 12.00 AM (Wednesday, Friday – Saturday)
10.00 AM – 06.00 PM (Thursday)
read also: 5 Top Bars With EDM Music in Jakarta
So, there you have some of the best live music cafes that you could find in Central Jakarta! We hope you have a fine night out with your friends, family, or even with your partner! Don't forget to check out our other live music cafe recommendations around Jakarta!