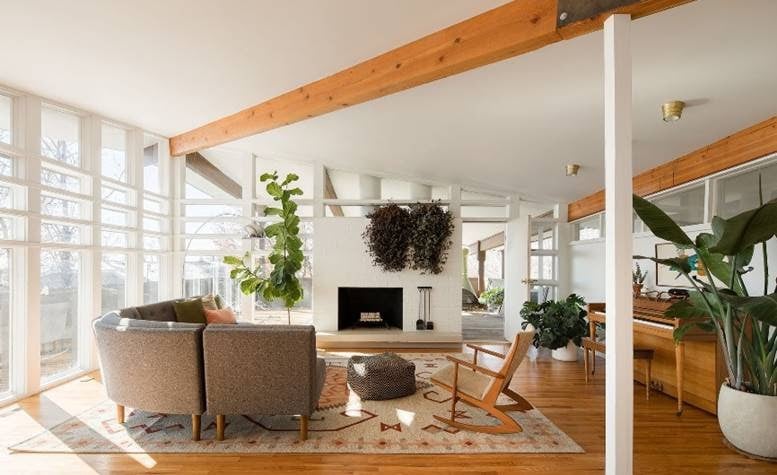 The living room divider or partition functions like a wall that separates the living room from other rooms. But now, the bulkhead is not always a monotonous wall. Now there are various types of screens that are unique and creative, which add beauty and make the room seem more spacious and spacious. As the 'main face' of the house, it's only natural that the living room is made as beautiful as possible. Check out the guide below to find out what type of divider is best for your home.
Choosing the right living room divider can enhance the appearance of your home to be more unique and beautiful. In order to get this beauty, it feels natural if you make a room divider in totality using the best materials such as glass, iron, wood and so on. Here are some choices of living room dividers for you.
1. Wooden Living Room Divider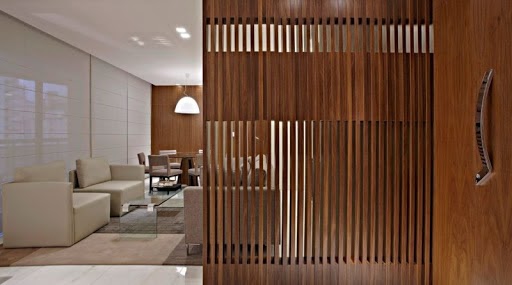 The wooden room dividers have a fairly simple design but are able to present a luxurious impression and increase the aesthetic value making a wooden living room divider often an option. In addition, a wooden living room divider can also be made by using simple wooden planks strung together to form a room divider. Add a touch ofplants indoor to add to the beautiful appearance of the room divider.
2. Living Room Dividers with Bamboo Curtains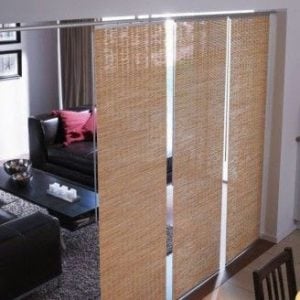 Choosing a living room divider from bamboo curtains is an option for those of you who want to add a broad impression to your home. The flexible design allows the divider of this bamboo curtain to be rolled up when not in use. On the other hand, when the curtain is being used as a room divider, it will not make the room feel cramped.
3. Partition from Bamboo Culms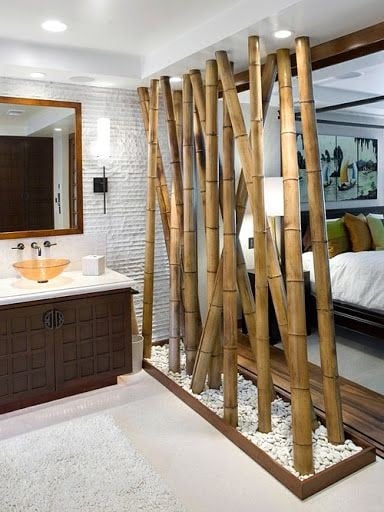 In addition to bamboo curtains, you can use bamboo sticks to be used as a partition design for your living room that will bring a touch of nature and a natural impression to your home. Making a living room divider from a wooden room can be made easily, simply by arranging bamboo sticks using your creative touch, you will get a unique and creative room divider.
4. Living Room Dividers with Bookshelves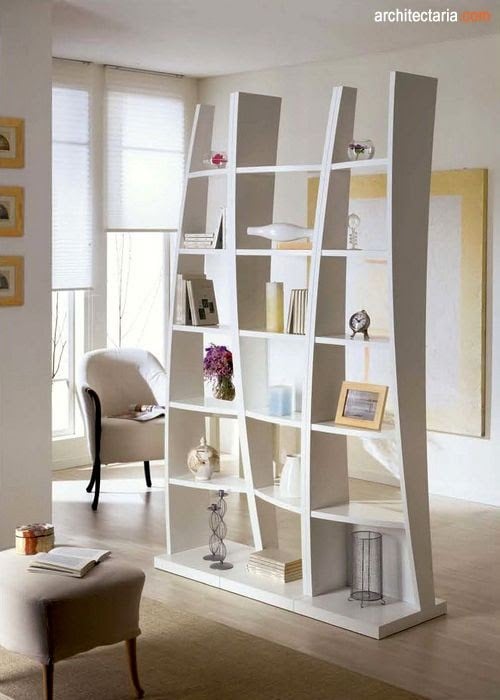 Making a bookshelf as a room divider is a smart choice you can make. Apart from functioning as a room divider, the bookshelf will be able to accommodate your book collection and several other displays without taking up too much space. Living room dividers with bookshelves can increase the aesthetic value of the room and give a spacious impression to the room.
5. Room Divider Using Sliding Doors.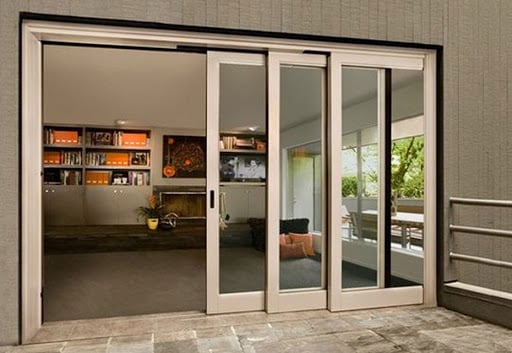 Living room dividers using sliding doors is one way that can add a broad impression to your home. Sliding doors can give you privacy by closing the door, as well as creating the impression of a spacious room when you open the door. You can determine the color for the sliding door according to the concept of the house you want.
6. Living Room Partition from Used Windows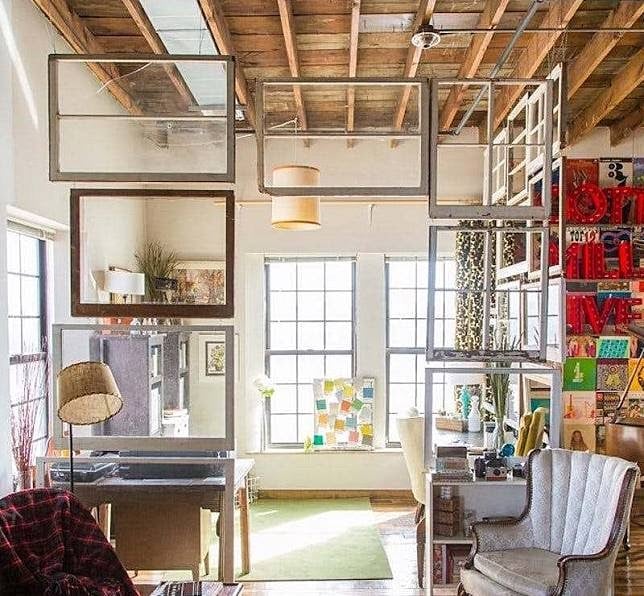 Dividers from used windows have many advantages that can be presented in your home. Starting from saving costs because using used windows, the living room divider from used windows is able to present the impression of a spacious and open space for your home and is able to transform your home into a minimalist and modern room. The used window as a divider for the living room is also easy to adjust to the interior style of the room.
7. Dividers from Tree Branches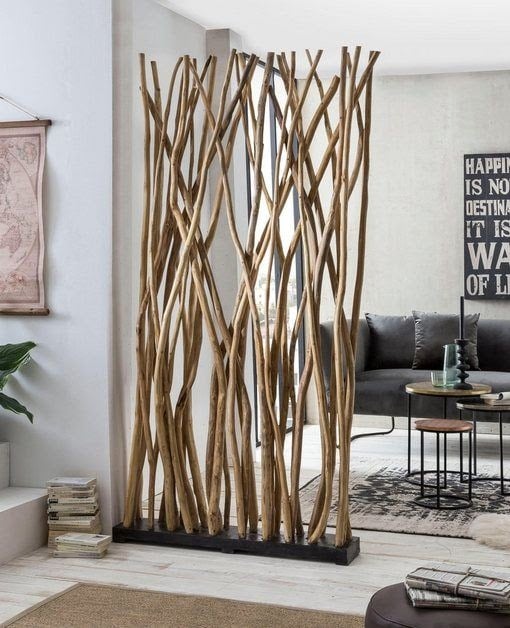 In addition to used windows, you can also use tree branches as a divider for your living room in your house. The living room divider design using tree branches is very unique and creative and very easy. You just need to neatly arrange the tree branches and use a plant pot. If you want the room to feel private between spaces, use a slender tree branch. Conversely, if you want an open impression, take advantage of larger tree branches and arrange them more loosely.
The presence of a living room divider from tree branches will present a natural impression to your home. Give it an extra touch by using lights or lighting from below, so that the resulting shadows and light become more dynamic due to the organic formation of tree branches.
People also read Home Maintenance Services in Jakarta
8. Room Dividers from Hanging Plants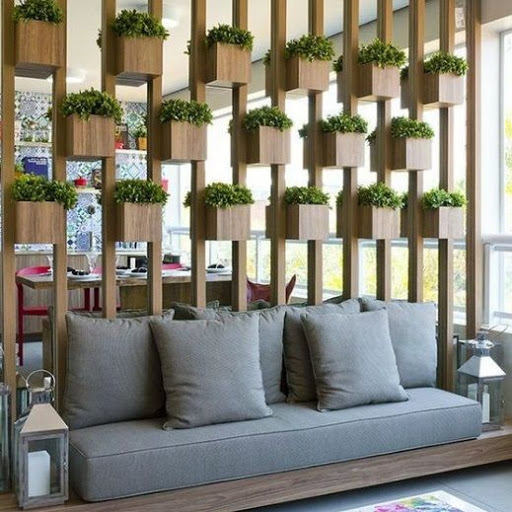 The living room dividers from hanging plants will bring a cool and fresh atmosphere to your room. The natural impression that is presented will be very strong and increase the aesthetic value of the room. In addition to using plant pots, you can use used pipes to become plant containers, as well as mines to hold these hanging plants.
9. Living Room Dividers from Sansevieria Plant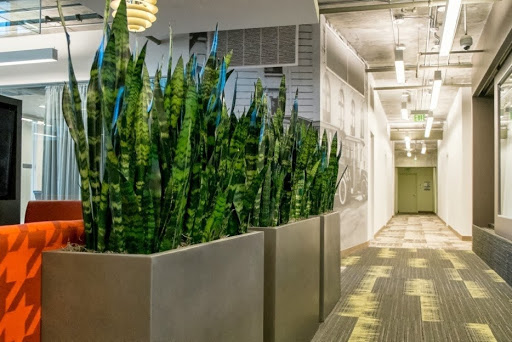 The Sansevieria ornamental plant is a plant commonly used as a room divider. Using the Sansevieria plant as a room divider will give you a natural feel and a beautiful impression that the plant produces. On the other hand, the thick texture of the in-laws' tongue will be useful for limiting the view as well as the function of the room divider.
Apart from being easy to care for, this tongue-in-law plant only needs a little water and sunlight to survive. You can get creative with the tongue-in-law plant by trying to put the plant behind the living room sofa. Choose a Sansevieria with a length of more than 30 cm than the sofa height to get the impression of the living room divider you want.
10. Living Room Dividers from Pipes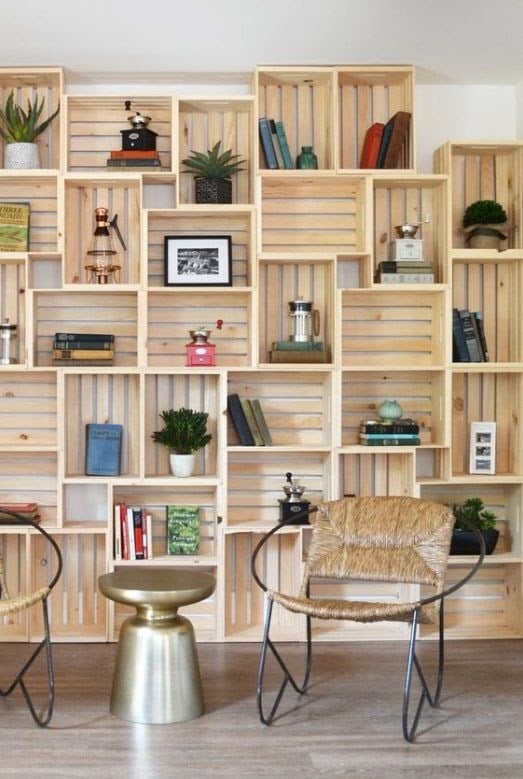 Pipes belong to a unique and creative design that is simple but has an extraordinary impact on the room. The use of pipes to make room dividers has a high aesthetic and artistic value. For a tight room divider, you can use a small diameter piece of paralon pipe. Meanwhile, for a more open room divider, use a piece of paralon pipe with a large diameter. If you want a more dynamic and modern impression, you can do this by combining various sizes of paralon pipes in one room divider design.
11. Living Room Dividers from Wooden Boxes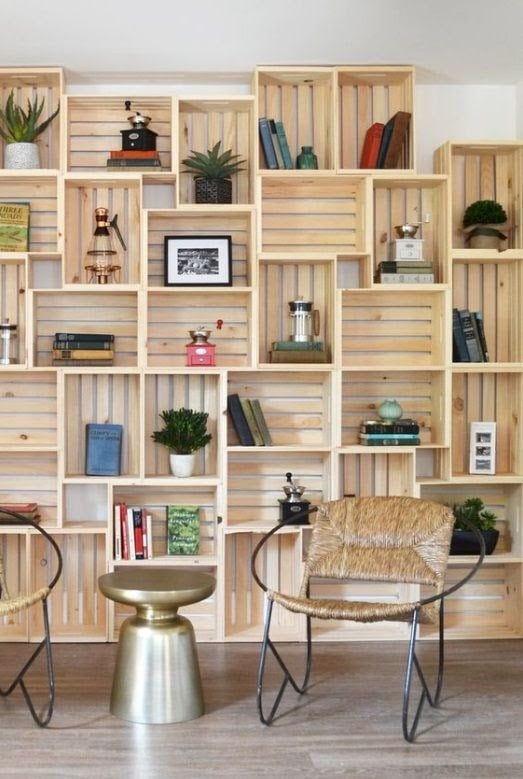 If you want a practical room divider, you can use a wooden box arranged into a cupboard or cabinet. If you have a natural interior, leaving the wooden box with its original texture will really help strengthen the natural impression of the room. But if the wood texture doesn't match the interior concept of the room You can also use color paints that are in line with the concept.
Arranging a wooden box as a cupboard or cabinet will make the wooden box that you use as a living room divider will also have other functions, such as bookshelves, display racks to a place to put your photos.
12. Living Room Dividers from Photo Frames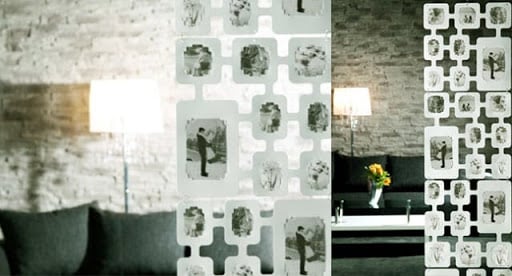 Take advantage of the photos you have as a creative room divider by joining your photo frames using iron or wooden frames. The use of photo frames as a divider for your living room can prevent the walls of your house from being filled with photo displays. Living room dividers from photo frames will bring a warm and cozy impression to the room.
To make the room divider more beautiful and artistic, you can print the photos you want to display in matching colors, such as black and white. You can also provide a rotating hinge so that the photo frames can be rotated according to the direction.
Those are the various choices of living room dividers that are creative and able to provide aesthetic and memorable values ​​in your home. Make sure to arrange the living room divider properly so that its beauty can be felt.
Continue to read about Tip to decorate your home