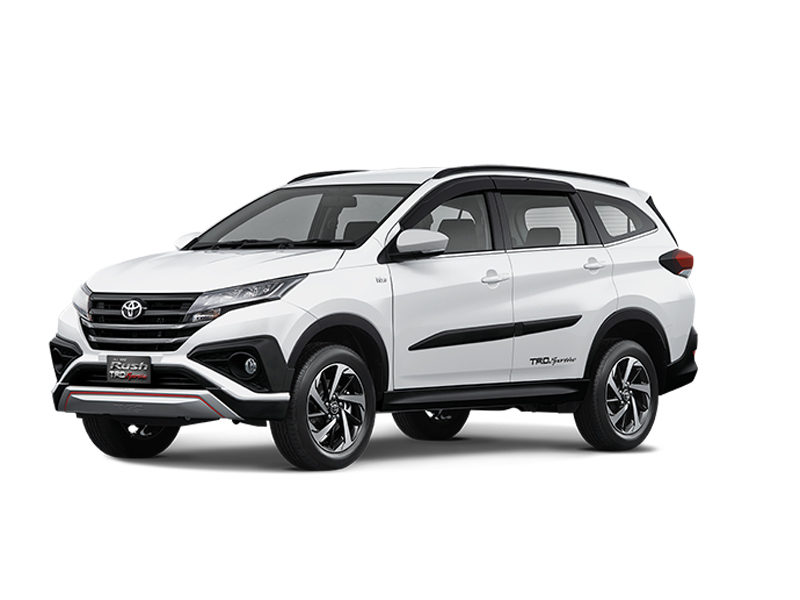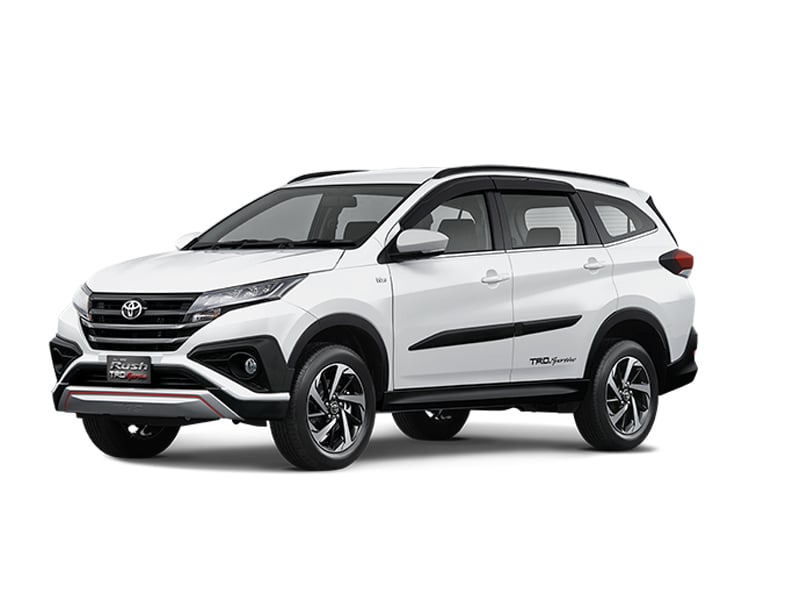 Most of the best-selling cars in Indonesia in 2019 is by far the 7-passenger family car. According to Gaikindo, Toyota Avanza has the most sales. It's interesting how Toyota Avanza managed to reclaim the throne after it was taken over by Toyota Calya last year. Based on the sales, you can expect to see these cars populating most of the streets in Jakarta.
Toyota Avanza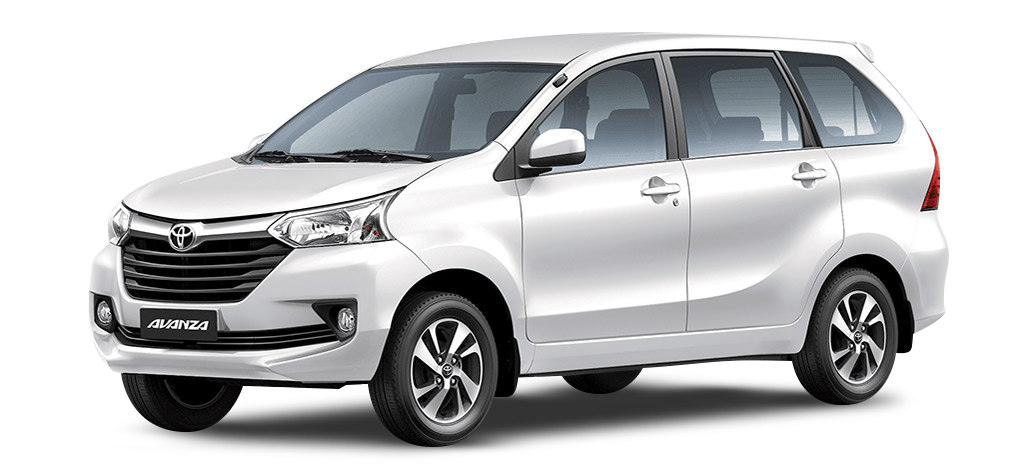 The glory of Toyota Avanza started with Toyota Kijang. It was a family car that Indonesian consumers loved the most in the 1990s and 2000s. Later on, it was upgraded in the form of Innova. This upgrade has a wide gap as Innova was intended for the upper-middle class. Avanza then emerged as a substitute at a lower price in 2003. This Low MPV replaces the legend, with all its capabilities and at a relatively affordable prices. For around 10 years, Avanza walked alone without any rival, becoming an idol and market leader. That's when Avanza got the title of "a million people's cars" in Indonesia.
The key to the success of the Avanza lies in Toyota's understanding of the audience's needs and uses them as the core of product creation. Actually, there hasn't been much change since the first car was released. But that's just what makes Toyota special. They have so much brand power that they don't have to modify their product too much. The basic specifications and performance of Avanza are already highly accepted by the market. Any addition to that would only make it more successful. They have sufficient ground clearance, a small engine that is claimed to be economical and powerful, and also the use of a rear-wheel-drive system (RWD). The manufacturer said that it was, in fact, the DNA of Avanza to cater to diverse cultural communities. To come up with this DNA, they did much research on road infrastructure conditions from Sabang to Merauke.
Honda Brio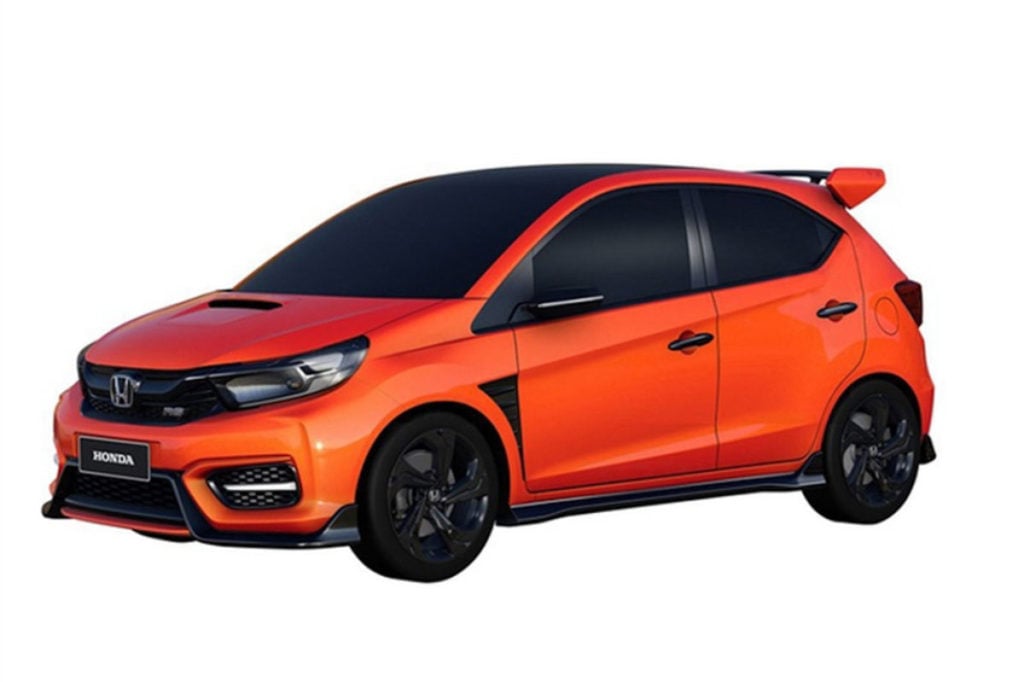 The petite body and very economical fuel consumption make hatchback cars sell well in Indonesia. Honda Brio is one of the top hatchback cars in Indonesia. Just like Avanza, the popularity of this car makes it titled "the car of a million people". Design-wise, Honda Brio has a look that fits younger people's tastes. The design is simple, sporty, and it's suitable for both men and women. The main benefit of Honda Brio is the economical fuel consumption. It is claimed to be amazingly and precisely efficient. That's also one of the reasons why you can see many students driving this car.
The price of the car and the features offered make Honda Brio a good deal to buy. This is increasingly popular among young people because it's equipped with ABS + EBD brake system and dual airbags in the front. The sophistication continues with the presence of seat belt reminders. To pamper the ears, it has 2DIN audio inserted, USB port, AM/FM radio, CD Player, AUX-IN. This car is also very suitable for modification in various aspects. Given all these aspects, it's no wonder that millennials love this car so much! 
Mitsubishi Xpander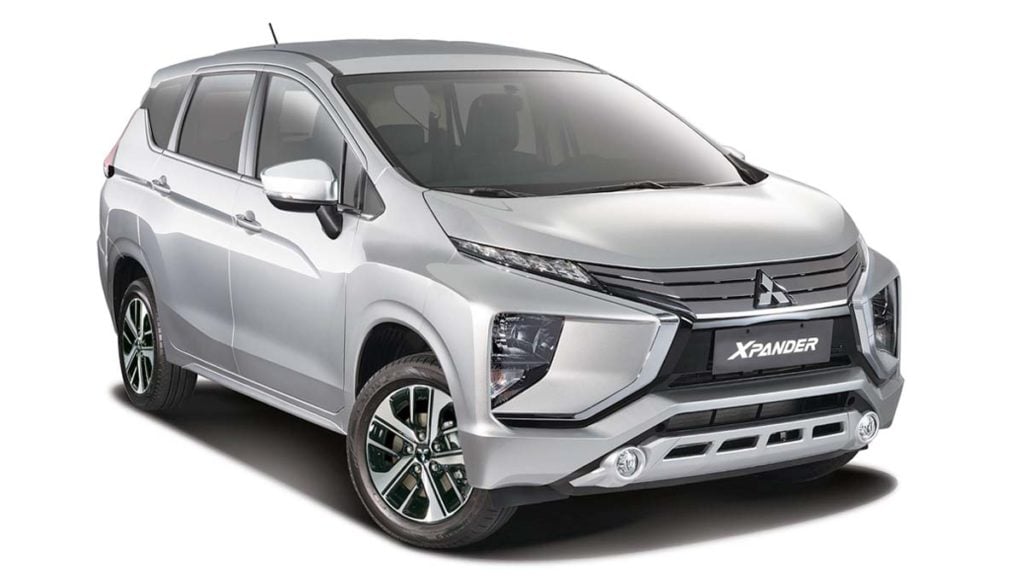 The presence of the Mitsubishi Xpander is able to get rid of Toyota Avanza's dominance. This new player is very popular among family car lovers (LMPV). The thing that attracts consumers is the fact that it's a family car with Dynamic Shield. For LMPV size, it has more spacious dimensions (4,475 mm X 1,750 mm X 1,700 mm). It even beats the dimensions of the new Toyota Rush (4,435 mm X 1,705 mm X 1,695 mm). The main lights are set rather low, while the DRL lights are set above them. Because of its large size, it is equipped with a functional armrest for the sake of easy access. The seating position in all rows feels comfortable, luggage seats can be reclined without gaps, and there is large, versatile luggage space.
The flexibility of driving position settings, keyless operating system, and the ease of power outlets, makes Xpander stand out. Xpander is equipped with Active Stability and Hill-start Assist Control, Emergency Stop Signal, Reinforced Impact Safety, and Pedestrian Protection. This sophistication made Xpander receive a four-star rating from the ASEAN New Car Assessment Program (NCAP). The latest Cruise Control features allow Xpander to go through without the gas pedal. It's no surprise that this car can be a threat to Toyota Avanza.
Toyota Calya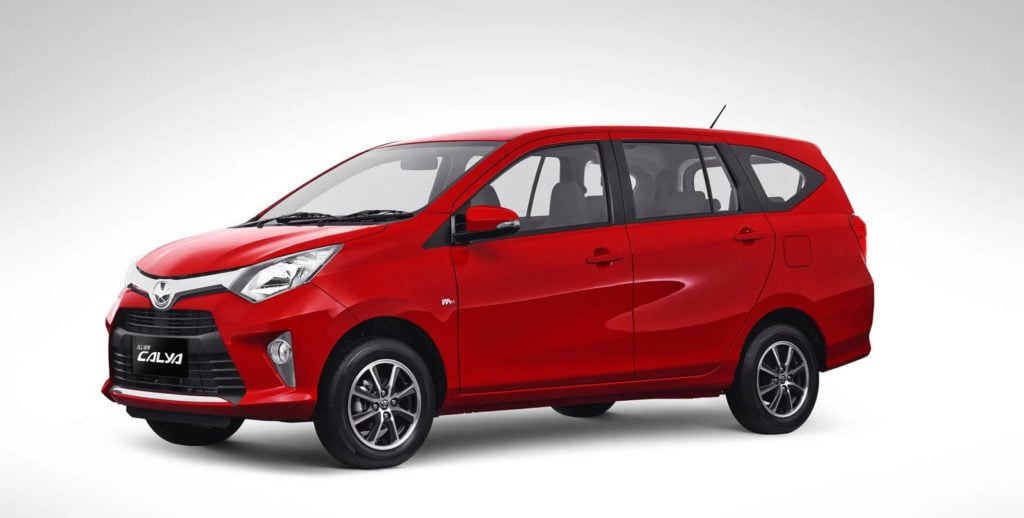 New Calya facelift is a new model that offers a more modern, sporty, and dynamic exterior. However, it still presents various features that are the main attraction of Toyota Calya. The new features include LED headlamps, electric folding mirrors, and new alloy rim designs. The interior is upgraded as well using a dark brown lining for the dashboard and driver and passenger seats. There is also a touch screen head unit and the steering wheel comes with audio control. The under-seat compartment and pockets behind the driver's seat make it possible to store more stuff near us. Given such design and seating, Toyota Calya is indeed a comfortable car to drive.
Toyota Rush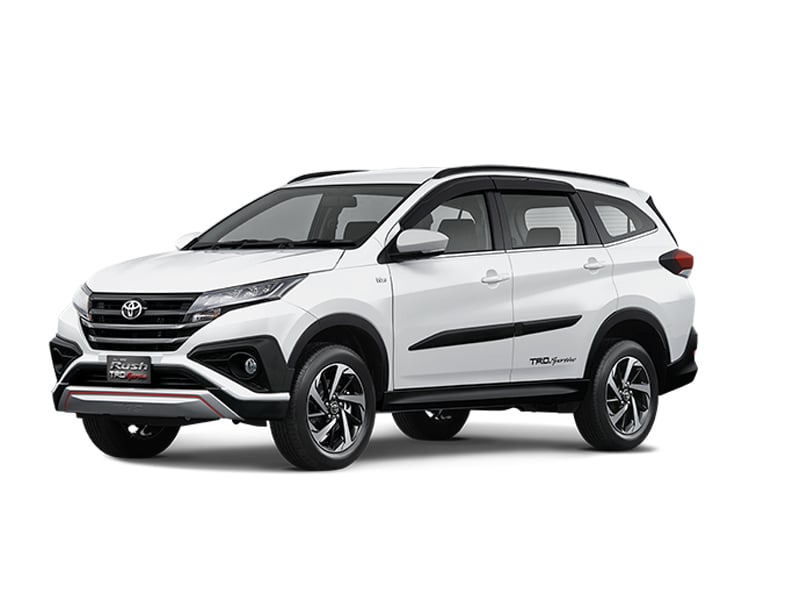 The Toyota Rush comes with an engine technology similar to that of Toyota Avanza. The difference is that Toyota Rush has a larger body dimension than Avanza. As a result, Rush's engine is slower. However, it's been said that Toyota Rush's new engine produces minimal vibration and is far from being noisy. The three-row seating makes it a good choice for a family car. It can fit around seven people including the driver. It also has entertainment features with connectivity via Bluetooth and others to make your trip more fun.
Read also : Should You Get a Car in Jakarta?
Toyota Kijang Innova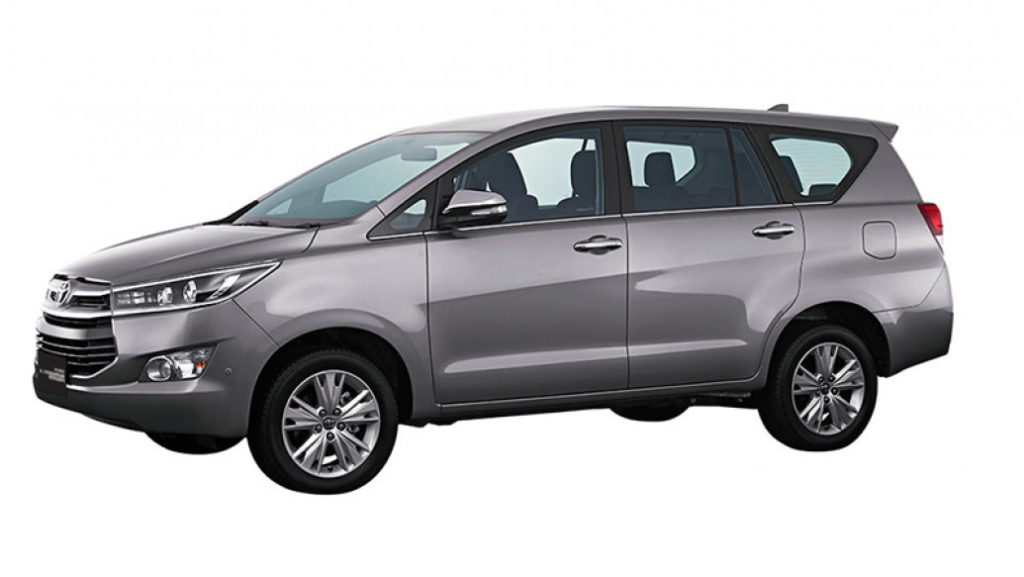 Innova is a Multi-Purpose Vehicle (MPV) family car that has a certain pride for its owners in Indonesia. Avanza might be a "million people's cars" but the users are not considered loyalists. In the Innova case, most of the users are classified as "loyalists" and it goes from generation to generation. Innova is so popular because the character of this family car suits the traditions, needs, and expectations of the people. It offers a spacious cabin with an evergreen design. The performance is also good so you can use it as a daily vehicle to get to work or holidays.
It's no secret that Indonesians really treasure the values ​​of kinship. A spacious cabin of Innova means a lot for this reason. It allows people to travel with family, friends, or colleagues comfortably in one car. During the trip, they can chat and share stories to increase intimacy and create a fun atmosphere. The legroom space in the second and third-row seats are still quite roomy. The height of the seat's bottom is also comfortable enough for passengers to hang their legs. Given these comfortable features, Toyota Kijang Innova is perfect for any occasion including long-distance travel.