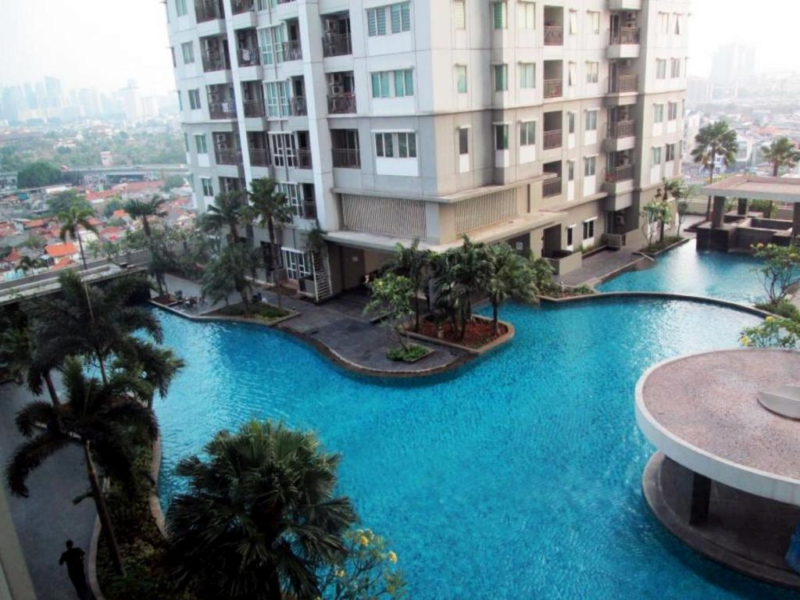 Settling Down
Monthly Rental Jakarta: 6 Monthly Rental Apartments With Fully Equipped Gym
Living a healthy lifestyle in the jungle of concrete of Jakarta can be a mind-boggling task. Other than the busy schedules, we are often simply unbothered to go to the nearby gym that needs to go through the famous chaotic traffic in Jakarta. Moreover, the idea of paying extra for a place that we rarely go to can sound stressful. You don't need to worry anymore, we have a special list that you can go through by taking the gym place as your consideration in living your best life in Jakarta. Here are 6 monthly rental apartments in Jakarta with a fully equipped gym.
People also read: 6 Best Apartments to Rent in Senayan
1. Denpasar Residence
A mix of modern living and a touch of Balinese locality, Denpasar Residences is located in the area of the centre of shopping spree which also has a private entrance to kuningan City Mall. Security is highly guaranteed as the area is full of embassies and offices which makes your living a safe place. Other than the strategic location, the gym that is provided in the area is also well-maintained, making it safer for you to have a little sweat in the morning. This apartment is perfect if you are looking for a monthly rental in Jakarta.
Address: Jl. Prof. DR. Satrio No.Kav.18, RT.7/RW.4, Kuningan, Karet Kuningan, Kecamatan Setiabudi, Kota Jakarta Selatan, Daerah Khusus Ibukota Jakarta 12940
2. Anandamaya Residences
With its rich and culturally rich architecture and interior, Anandamaya Residence is a one-of-a-kind apartment and is perfect if you are looking for a place with a monthly rental in Jakarta. Having three towers may have only contributed to its charm and modernity, with a hint of sleek design. Anandamaya Residence is well-known for its elegance and convenience. Feel the deluxe way of life, and your life will be filled with warmth and convenience every day of your life.
Address: Jl. Bangka Raya No.7, RT.4/RW.1, Bangka, Kec. Mampang Prpt., Kota Jakarta Selatan, Daerah Khusus Ibukota Jakarta 12720
3. Thamrin Executive Residence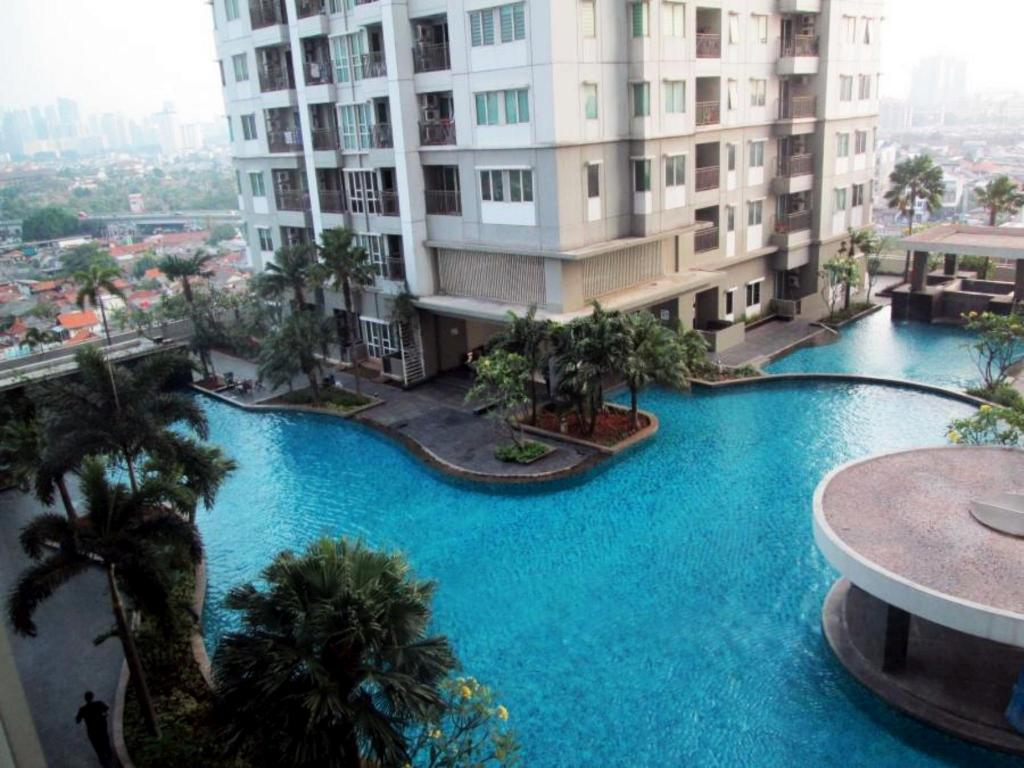 Thamrin residence is located in the Thamrin area where Grand of Indonesia, everyone's favorite mall, is nearby. Other than the accessible neighborhood, Thamrin is also an area of offices so by choosing to live here, you can cut a great length of time from traffic jams. Moreover, Thamrin Residence also offers you an adequate gym place that you can enjoy both first things in the morning and during the hour of your post-office work. So, if you are looking for an apartment in Jakarta with a monthly rental, this residence might be perfect for you.
Address: Jl. Casablanca No.Kav. 12, RT.14/RW.5, Menteng Dalam, Kec. Tebet, Kota Jakarta Selatan, Daerah Khusus Ibukota Jakarta 12870
4. Bellagio Residence
Bellagio's Residence is conveniently situated within walking distance of well-known offices, embassies, and other shopping centers in Mega Kuningan in southern Jakarta. This residence serves as a place for expatriates who want a comfortable, communal social life because of its location. You can easily experience foreign cuisine and nightlife in South Jakarta with a sense of ease. The gym available for this apartment is also considered advanced, so you can always up the ante of your workout game! Other than that, the best part about this apartment is that it is available for monthly rental.
Address: Jl. Mega Kuningan Barat No.3, RT.5/RW.1, Kuningan, East Kuningan, Setiabudi, South Jakarta City, Jakarta 12950
5. Parama Apartment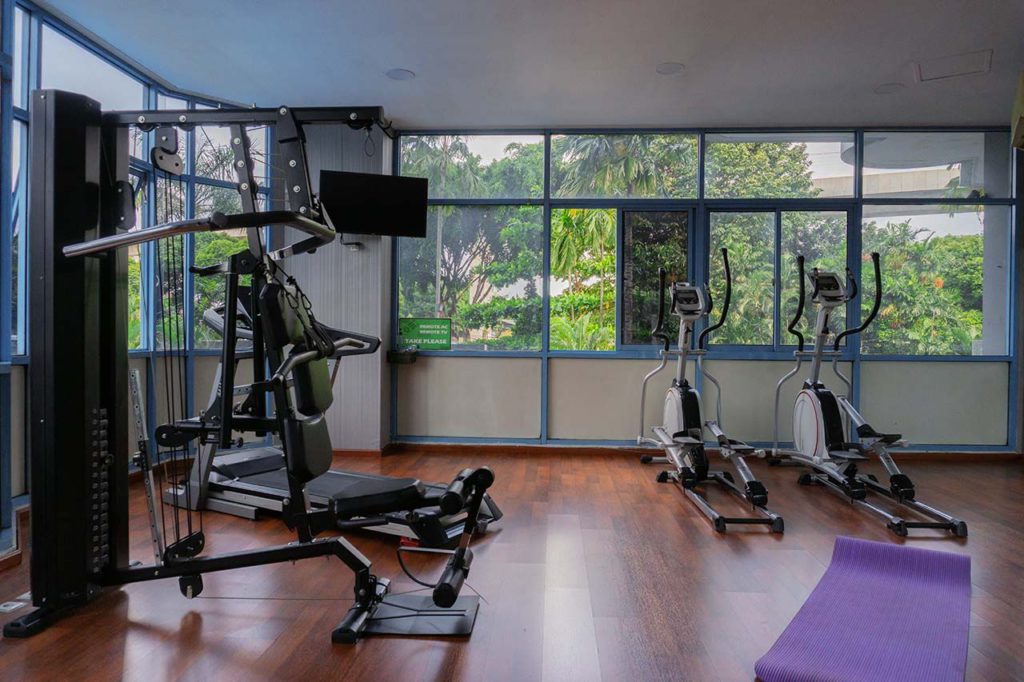 Resided in Southern Jakarta, TB Simatupang is near the main road and offers convenient access for private car users. Often served by public transport, the strategic location is surrounded by areas such as malls and cafes. These units are also equipped with the required facilities. The gym available in this apartment is also clean and always maintained. So, don't worry about your safety and your health!
Address: Jl. R.A.Kartini No.6, RT.16/RW.6, Cilandak Bar., Kec. Cilandak, Kota Jakarta Selatan, Daerah Khusus Ibukota Jakarta 12430
6. Aryaduta Semanggi
The rental apartments Aryaduta Semanggi are popular for their comfortable housing, which is ideal for you who needs to move in soon. You can also see the beautiful green garden of the city from the picturesque view of Jakarta. This apartment also features a range of leisure facilities, including a swimming pool, a luxurious fitness room and a safe playground for your kids.
Address: Jl. Garnisun No.8, RT.5/RW.4, Karet Semanggi, Kecamatan Setiabudi, Kota Jakarta Selatan, Daerah Khusus Ibukota Jakarta 12930
People also read: The Big 5 Cities: Where to Rent Apartment Monthly Jakarta
That is all the apartments that we recommend for you to consider in the area of Southern Jakarta. Make sure to check them out through our website at Flokq.com or you can click the button below!
CLICK HERE TO FIND RENTAL OPTIONS JAKARTA