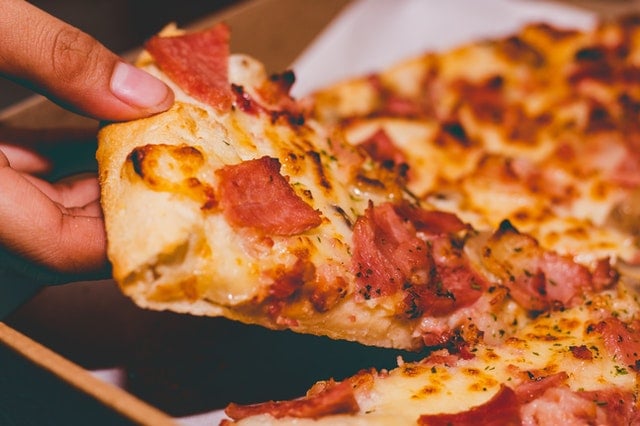 Local Guide
6 Recommended Pizzas that You Must Try, Tasty and Easy to Order!
Who doesn't know pizza? This flat, round piece of dough baked with a topping of tomatoes and cheese, typically with added meat, fish, or vegetables is one of the most well-known Italian dishes. Many people love eating pizza because it comes in many types and tastes great. Almost everyone can enjoy pizza's delicate flavor since the toppings could be adjusted depending on people's various preferences. Besides that, pizza is the best dish to bring people together. You can always enjoy pizza with your friends, family, or even your co-workers! With that said, we have gathered some information on several recommended pizzas that you must try.
The following list below is our recommendation of some well-known pizza restaurants which not only serve you savory pizzas but also provide delivery services so you can order them easily from home!
1. Pizza Hut
Pizza Hut is the largest pizza restaurant company in the world with more than 11,000 pizza restaurants and delivery outlets in 90 countries worldwide. One of their most recommended pizzas is Super Supreme which consists of minced beef, beef burger, mozzarella cheese, mushrooms, onions, red peppers, and green peppers. Other than that, there are also classic pan pizza, black pizza, stuffed crust with various additional fillings, crown crust, and cheesy bites. For you who like a lot of meats on your dish, Meat Lovers on their menu will definitely satisfy you! You can also place your order from anywhere since they provide several options of delivery services.
2. Sliced Pizzeria
Another pizza restaurant with various pizza menus that are worth your money is Sliced Pizzeria. If you plan to have a pizza party with friends, then their large pan pizza could be your best choice since its size is very huge! For you cheese lovers, there's a dish called Quatro Formaggi which has 4 types of cheeses that will satisfy your tongue. You can also try their several popular dishes that have won over many people's hearts, such as Truffle Pizza, Margherita, and Pepperoni Pizza. There are currently three outlets of Sliced Pizzeria in Jakarta that you can visit, the first one is located in Pondok Indah, the second one is in the SCBD area, and the last outlet is in Pantai Indah Kapuk (PIK). However, they also provide delivery service for you who prefer to enjoy your pizza at home!
3. Pizza e Birra
Looking for a fun place to hang out with your friends, especially those who love sports? Pizza e Birra might be your best answer! Not only does this place serve you with their curated music programs, great ambience, and excellent beers, but your belly will also be happy with Pizza e Birra's wide range of flavors and pizza from classic to Detroit-style. They even have sweet pizzas such as Apple + Caramel, Cheesecake Royal, and Banatella Pizzas on their menu as desserts for you who have a sweet tooth! And if you want to enjoy their dishes at home, you can always hit their delivery contact numbers with only several clicks on your smartphone!
4. Papa Ron's Pizza
Papa Ron's Pizza is well-known for its classic and authentic taste which has never changed. One of their best menus is Chicago Deep Dish Pizza, a high crust pizza layered with lots of cheese, meat, and tomato sauce. Want to have a large size pizza to share with your friends? Well, you can try their Godzilla Pizza with its diameter of 50 cm! There are three outlets of Papa Ron's Pizza in the Jabodetabek area. But if you opt-out of the plan to dine in, then you can always choose their home delivery services to enjoy their recommended pizzas!
5. Pizza Place
If you look for a pocket-friendly New York-styled pizza restaurant, then Pizza Place is your best answer! Their thin-crust pizza is quite large in size and they serve various recommended pizzas with different toppings. One of their best-selling pizza variants is Ricotta White. Ricotta White pizza is layered with mushrooms, cheese, and sesame seeds. If you fancy spicy dishes, Hellboy is available to fulfill your desire. It consists of pepperoni, marinara, jalapenos, and you can still add another topping like anchovies. Prefer to enjoy your pizza at home? Then you can easily order your dishes via some ride-hailing apps on your phone.
6. Pizzza Dealer
Pizzza Dealer is another New York-styled pizza restaurant that is worth trying. With their 6 variants of recommended pizzas, you can easily pick one that matches your preferences the best. Are you cheese lovers? Then, try their Holy Cheesus pizza which consists of Bechamel, cheddar, mozzarella, blue cheese, and parmesan cheese! It will sure tantalize your taste buds. However, if you look for something different and want to try the sweet pizza, you can absolutely choose Glaze. Covered with mixed berries, cream cheese, and honey, you might find yourself enjoying its unique taste! Pizzza dealer also provides delivery services through some ride-hailing app for you who don't really like eating outside.
That's all the recommended pizzas that you must try! And you can always have those pizzas delivered to your home if you don't feel like dining in the restaurants. So, which pizzas are you going to try first out of all the recommendations above?