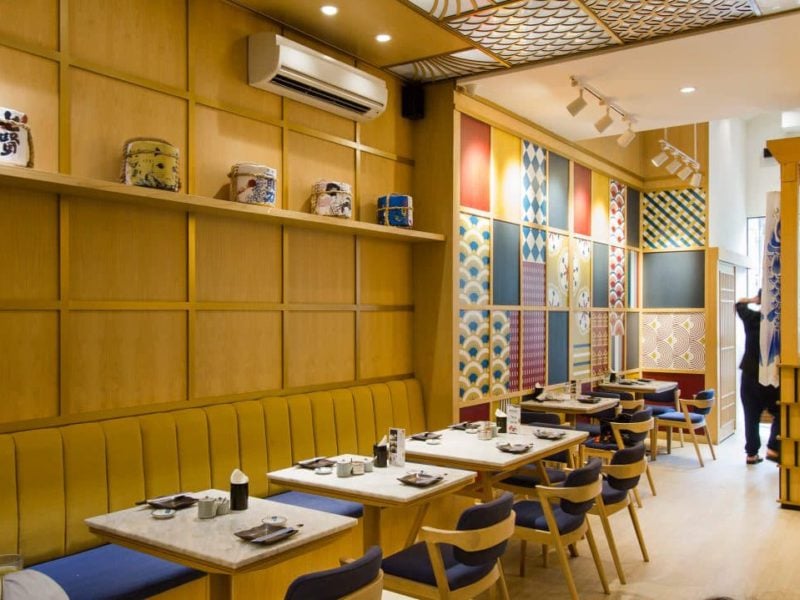 Local Guide
Neighborhood Guide: What is in Pantai Indah Kapuk?
Jakarta is a big city. Filled with diverse people from a lot of different backgrounds. In every area of Jakarta, we can find people that have different cultural backgrounds. Near the coast area of Jakarta, there is the district of North Jakarta. In the district of North Jakarta, there are several areas that have grown into a high-end area or business district. Kapuk Muara is located in the North Jakarta, this location is known because of the elite housing that is located inside the area called Pantai Indah Kapuk. Pantai Indah Kapuk is not only an elite area, but the housing is also exclusive only for people that can afford it.
Pantai Indah Kapuk used to be a Mangrove Forest. There is a small part of Pantai Indah Kapuk that is still a Mangrove Forest, but a lot of the Mangrove Forest has been made into housings and lands for business purposes and also restaurants. Mangrove Forest was intended to lessen the effect of abrasions by the seawater. This place might be seen as a place where the Chinese-Indonesians live. Nowadays, Pantai Indah Kapuk is a hub for every kind of person because of how complete this area is. You can find anything, from shopping malls, hospitals, until bars that are filled with youngsters. If you're traveling to PIK, here is a guide for you!
Transportation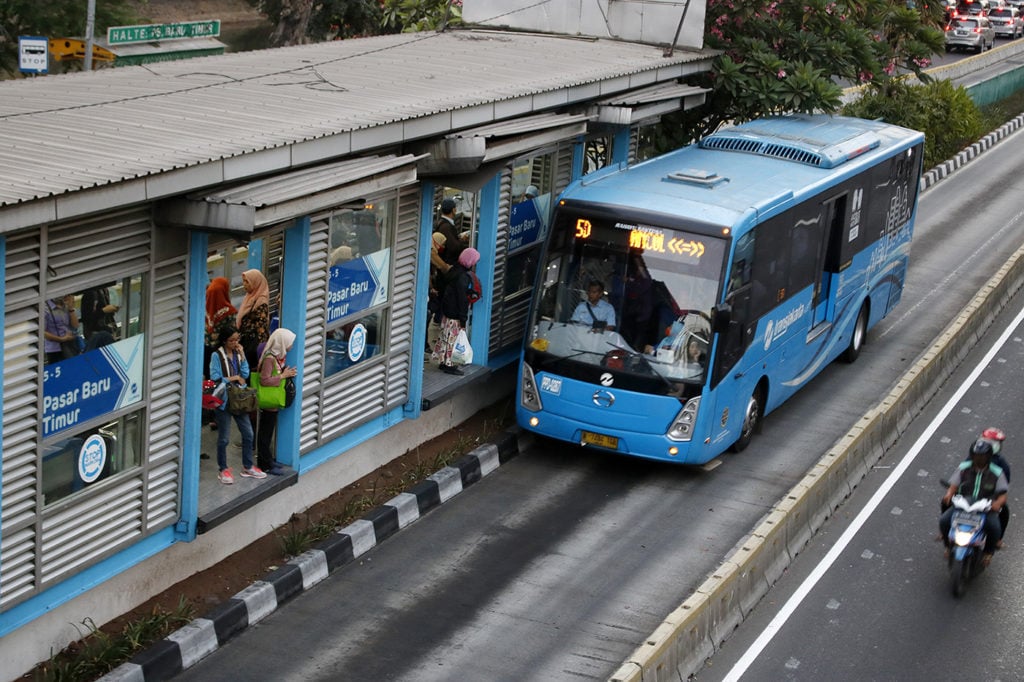 Pantai Indah Kapuk is an area that might be large enough, so it might take days if you want to experience everything. To maximize your experience, the government already takes action into it. You can access Pantai Indah Kapuk with Transjakarta, Jakarta's bus rapid transit. With Transjakarta, you can access several areas in Jakarta from or to Pantai Indah Kapuk. Transjakarta provides a new experience for you and can also lower your stress because of Jakarta's traffic. This is because Transjakarta provides comfortable transportation and has the longest line in the world even though Bus Rapid Transit not originated from Indonesia.
Do you want to opt for something more practical? Or do you want to search for transport to move from one place inside the Pantai Indah Kapuk and move to another place in the same area? Well we have something for you. You can use the uber-like apps called Grab or Gojek. With Gojek or Grab, you can explore the place more freely. We also recommend you to use the motorcycle because other than it will give you more experience, you can also have a lower time to travel from one place to another place. Not an only motorcycle, Gojek, or Grab also offers car vehicles that you can order for your journey.
Shopping Mall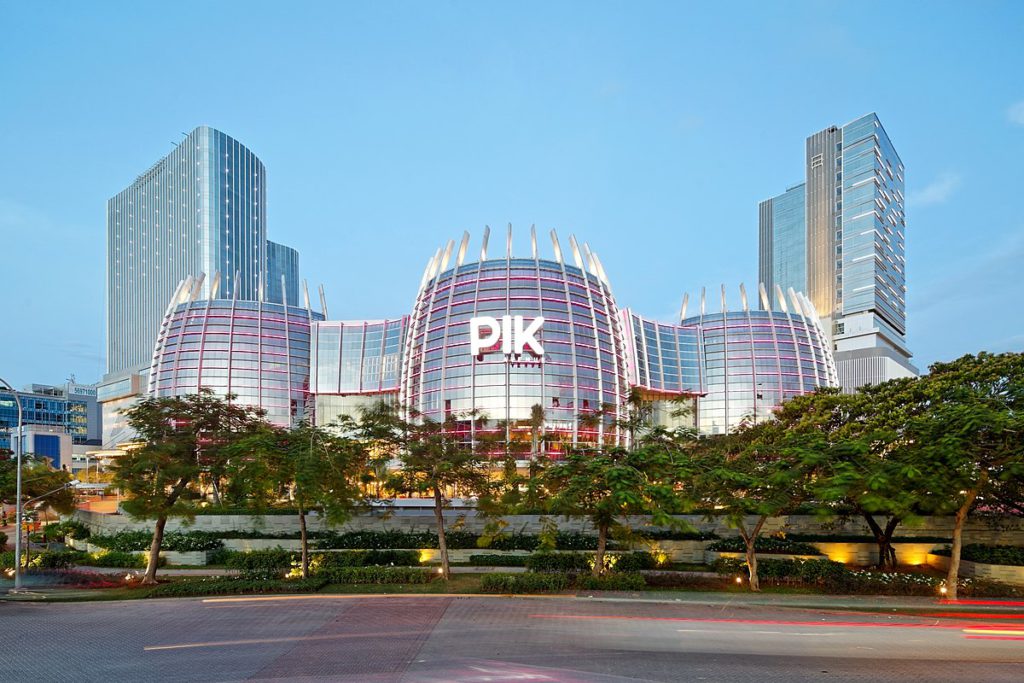 PIK Avenue
Agung Sedayu Retail Indonesia provides a shopping mall to complete their Pantai Indah Kapuk resident's needs. PIK Avenue is located in the center of Pantai Indah Kapuk, making this place as something that is easy to reach. PIK avenue can be categorized as a new shopping mall in Jakarta because it is established in 2016. PIK Avenue also completed with 2 hotel towers to complete its comforts.
Because shopping malls in Indonesia are usually marked as something that can complete all of its citizen necessities, PIK Avenue also provides this kind of experience. PIK Avenue is completed with a lot of high-end restaurants and also shops to fulfill the needs of its residents. Not only that, since its opening in 2016, PIK Avenue also has been a hub not only for its citizens but also for people that are coming to the area of Pantai Indah Kapuk. Usually, Food Court inside Jakarta's shopping malls is not completed with a great design but PIK Avenue begs to differ because it is completed with glass walls so you can see the Pantai Indah Kapuk area from this place.
Phone Number: +6221 22570999
Social Media: @twinhouse.id on instagram
Address: 2, Jl. Pantai Indah Kapuk No.6, RT.6/RW.2, Kamal Muara, Kec. Penjaringan, Kota Jkt Utara, Daerah Khusus Ibukota Jakarta 14470
Price Range:
Mains from Rp 45.000 to 150.000
Drinks starting from Rp 15.000 to 50.000
Opening Hours:
10.00 – 22.00 (Monday – Sunday)
Restaurant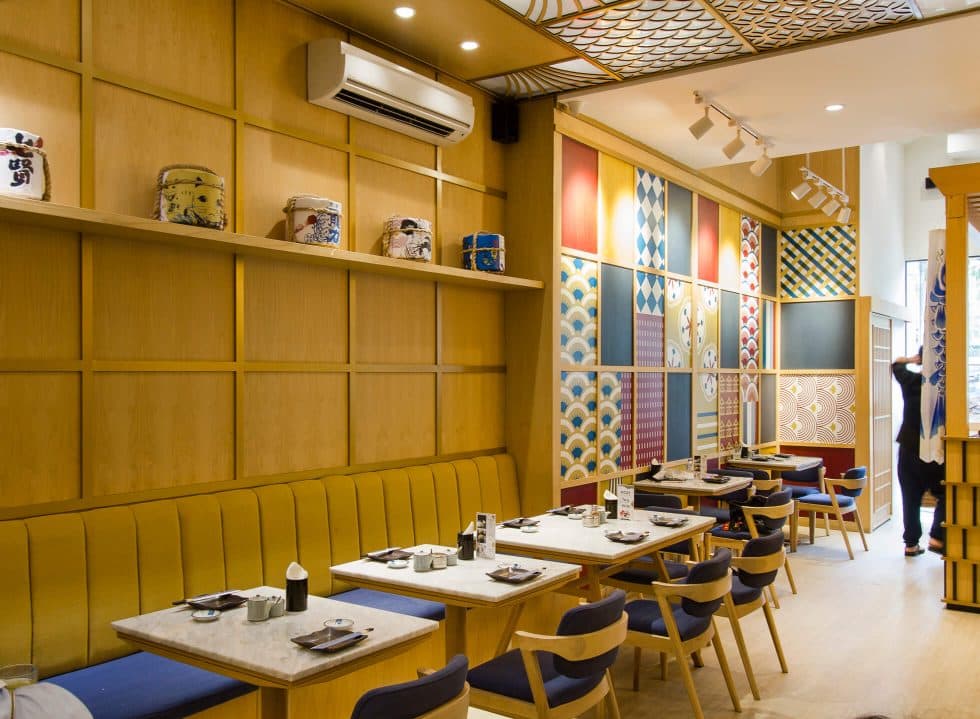 Kintaro Sushi
Nowadays, Japanese food might be one of the most popular cuisines throughout the world. Not only because of the taste of it, but the experience that is provided by Japanese cuisine might also be unique for a lot of people. If you're looking for a good quality Japanese food in Pantai Indah Kapuk, you don't have to worry because there is Kintaro Sushi in this area. Kintaro Sushi not only provides good quality but also experience for its customers. The exterior of Kintaro sushi shaped like a traditional Japanese house from the outside. When you come inside to this place, you'll be greeted with gold color from the ornaments, walls, and types of furniture.
In Kintaro Sushi, you can look for different types of food in one place. This kind of place is pretty common in Indonesia, where you can look for different types of dishes in one restaurant, unlike in Japan restaurants usually act as a specialized restaurant serving only ramen/sushi. In Kintaro Sushi, you can try several dishes from the regular sushi until sushi that you can make on your own.
You can try their famous Aburi Moriawase that is enchanting because it is placed in a replica of a wooden bridge. 6 fresh nigiri sushi that is placed in the bridge is slightly grilled by the torch, so u can feel the smoked taste from the sushi. You can also try their famous Gyu Kushi Katsu only for Rp. 180.000. With that amount of money, you can get dry-aged beef that is breaded and then deep-fried until medium-rare. They provide you with a mini stone grill so you can grill each slice of your beef until it is cooked. You can dip the beef into the condiments that are provided before you cook the beef for a more flavorful taste.
Phone Number: +6221 22570366
Social Media: @kintarosushijkt (Instagram)
Address: Rukan Garden House B-21, Pantai Indah Kusuma, Jakarta Utara., RT.6/RW.2, Kamal Muara, Kec. Penjaringan, Jakarta, Daerah Khusus Ibukota Jakarta 14460
Opening Hours:
11.00-22.00 (Everyday, Dine In)
10.30-20.00 (Everyday, Take Away)
Read also : Neighbourhood Guide: Mampang
Bars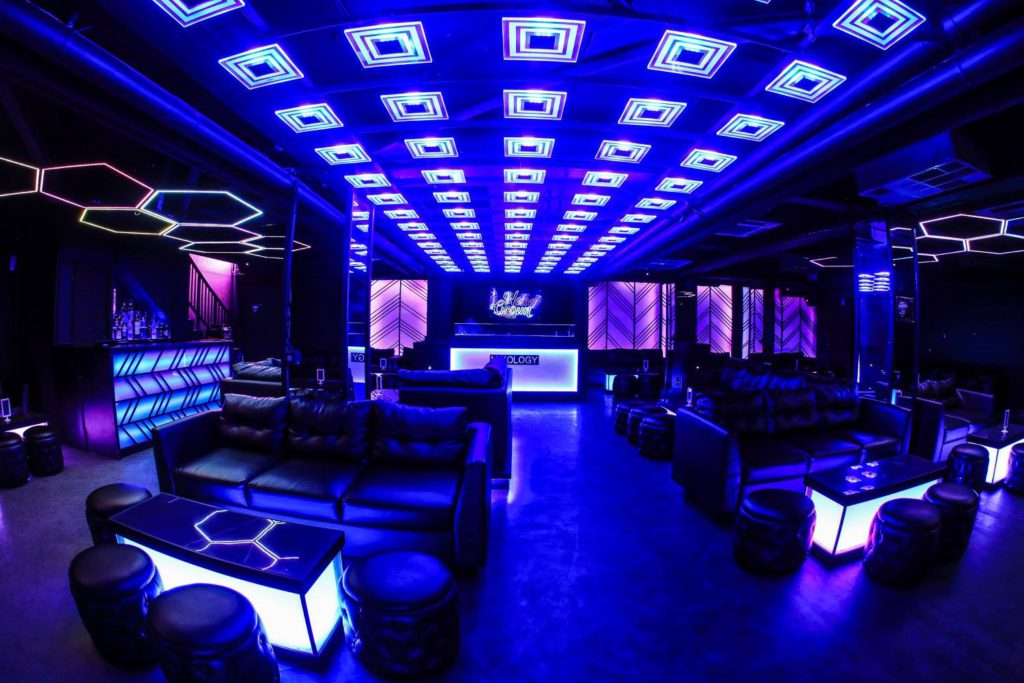 Mixology Soju Bars & Brasserie
The Korean wave might affect Indonesia a lot. With a lot of youngsters that are influenced by the Korean lifestyle because of what they watch or what they heard, the citizens try to provide the needs of others that want to taste Korean food or Drinks. And if you're looking for a place to go for a night out or even to release your stress. Mixology Soju Bars & Brasserie is a place that can be your go-to when you come to Pantai Indah Kapuk. In this place you can taste the Korean alcoholic drink, soju, from different brands. Not only that, but you can also try to mix your soju with different combinations of fruit and flavors such as yogurt and strawberry.
Address: Ruko Crown Golf Blok D No 33-35, Pantai Indah Kapuk, Kamal Muara, Penjaringan, RT.7/RW.2, Kamal Muara, Kec. Penjaringan, Kota Jkt Utara, Daerah Khusus Ibukota Jakarta 14470
Opening Hours:
17.00 – 00.00 (Everyday, Dine In)
So there you have your guide around Pantai Indah Kapuk (PIK). We hope this is enough for you to get around PIK. Enjoy exploring the area! Don't forget to check out other neighborhood guides around Jakarta in our blog!