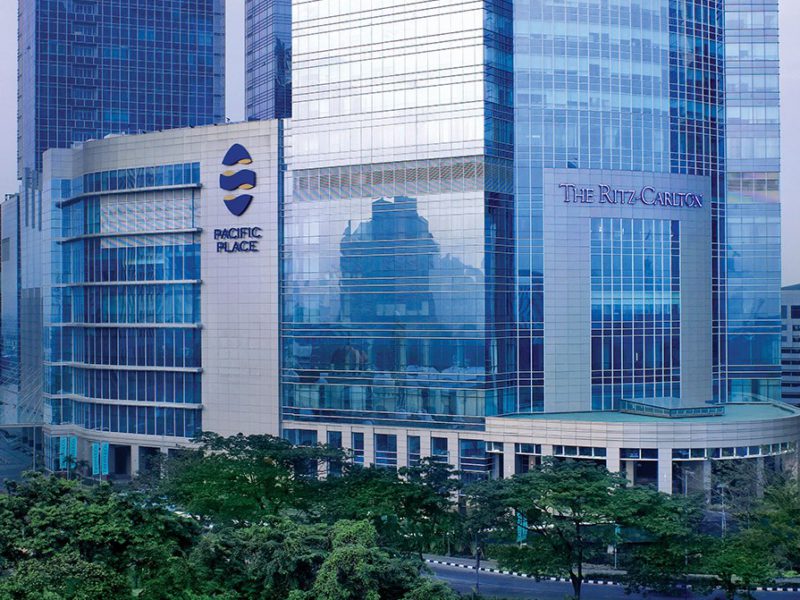 Jakarta is the capital city of Indonesia. With its privileges because of the title that Jakarta holds, Jakarta is not the only place where all of the Indonesian races are gathered but also place for a lot of people to settle their life. In Jakarta, a lot of people try to seek jobs or even established businesses. To provide this, Jakarta established an area where everything could happen in this place.
Sudirman Central Business District or maybe more well-known among the citizens as SCBD is a business district that is located in South Jakarta. This area is not only filled with an office complex, but also hotels, shopping malls, condominiums, and also the place where people seek for entertainment. As one of the most prestigious places in the entire Jakarta or even the best business district in Indonesia, SCBD is home to a lot of important buildings and places. So here is a guide for you to get around SCBD.
Transportation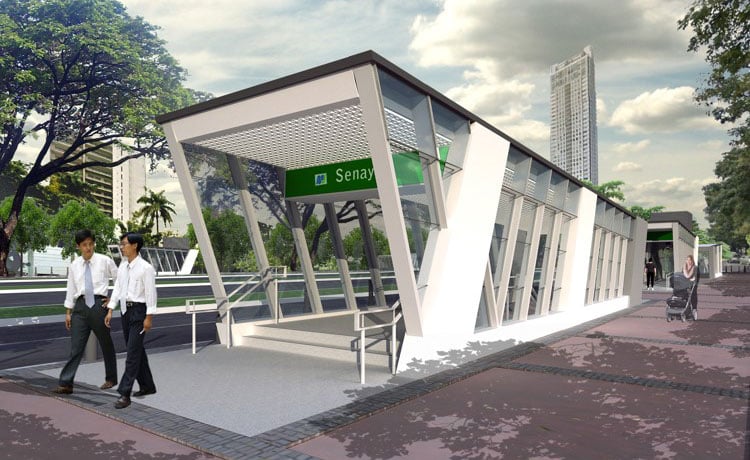 Because of how enormous the size of Jakarta as a city, The government try to provide a lot of transportation to fulfill the needs of its citizens. This is also because Jakarta is populated and the government tries to lower the traffic jam. To encourage citizens to use public transport, the Governments tried to provide its citizen with comfortable public transportation. Mass Rapid Train or more well-known by the citizens as MRT, is one of the most modern public transportation that is available in Jakarta right now. With this train, you can travel from the are of Central Jakarta until South Jakarta just in a blink of an eye. With MRT, you can reach or go from the area of SCBD so you don't have to worry that you'll get caught in a traffic jam while you're traveling.
Another way to travel to or from the area of SCBD is by using the Transjakarta, Jakarta's Bus Rapid Transit. Unlike MRT that can only reach several areas, Transjakarta has a lot of bus stops in the entire Jakarta. Transjakarta has its own line in the street of Jakarta and not only that, but Transjakarta also has the longest line in the entire world even though Bus Rapid Transit is not originated from Indonesia. If you're looking for something more practical for your journey, we also have something for you. You can use the uber-like apps that are famous in Indonesia called Gojek or Grab. With Gojek or Grab apps, you can order a motorcycle or car like the uber apps. We recommend you to use the motorcycle because with a motorcycle, you can travel to many places in no time and you don't have to worry to get caught in traffic jams in a long time.
Read also : Neighbourhood Guide: Slipi
Shopping malls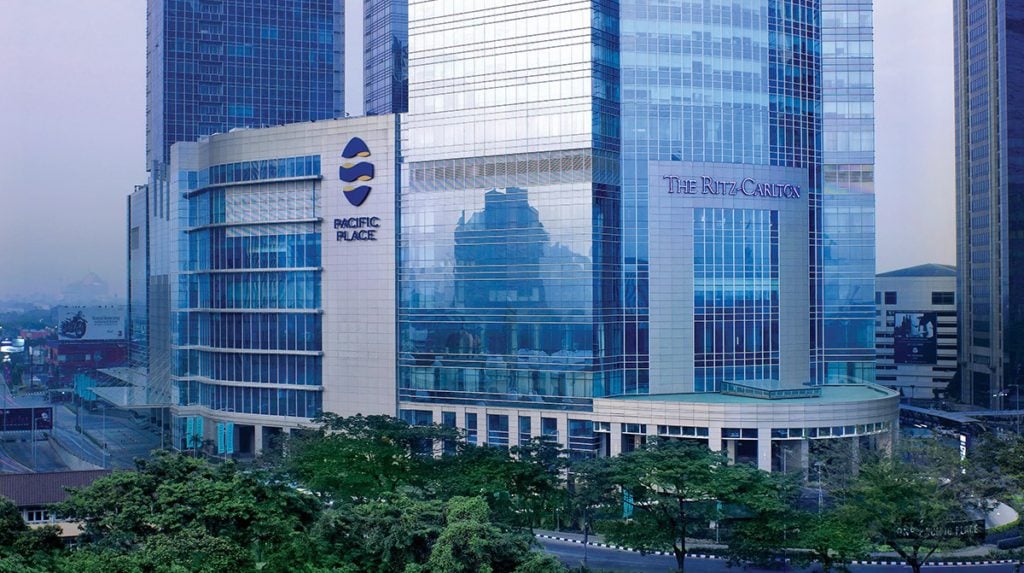 Pacific Place
Pacific Place is not only practical, but it is also one of a kind because of how luxurious this mall is. This place is opened in 2007 and since then, it is known as one of the most prestigious shopping malls in Jakarta. This place is even nominated by Forbes as one of the most high-end malls in the city of Jakarta. Because in this place, it's not going to be hard for you to look for high-end fashion brands such as Hermes and Louis Vuitton. You can also look for local designers boutique in this mall, not only clothes that are made of them but also local fabric with the best quality.
There is also something unique with Pacific Place. Another reason why Pacific Place might be prestigious is that you can also find the french department store, Galeries Lafayette in here. And with the establishment of Galeries Lafayette in Pacific Place, you can look for a lot of french brands inside it. From the Hard Rock Cafe that is famous and well-known around the world until the French Bakery, Paul, can also be found here. If you want to look for good quality ingredients or even the imported one, you can go to Kemchicks, the supermarket that is located inside Pacific Place. Not only that, but Pacific Place is also connected to the ballroom of the Ritz-Carlton Hotel where a lot of important events and concerts in Jakarta take place.
Address: Jl. Jend. sudirman kav 52-53, RT.5/RW.3, Senayan, Kec. Kby. Baru, Kota Jakarta Selatan, Daerah Khusus Ibukota Jakarta 12190
Opening Hours:
10.00 – 22.00 (Sunday – Thursday)
10.00 – 23.00 (Friday – Saturday)
Bars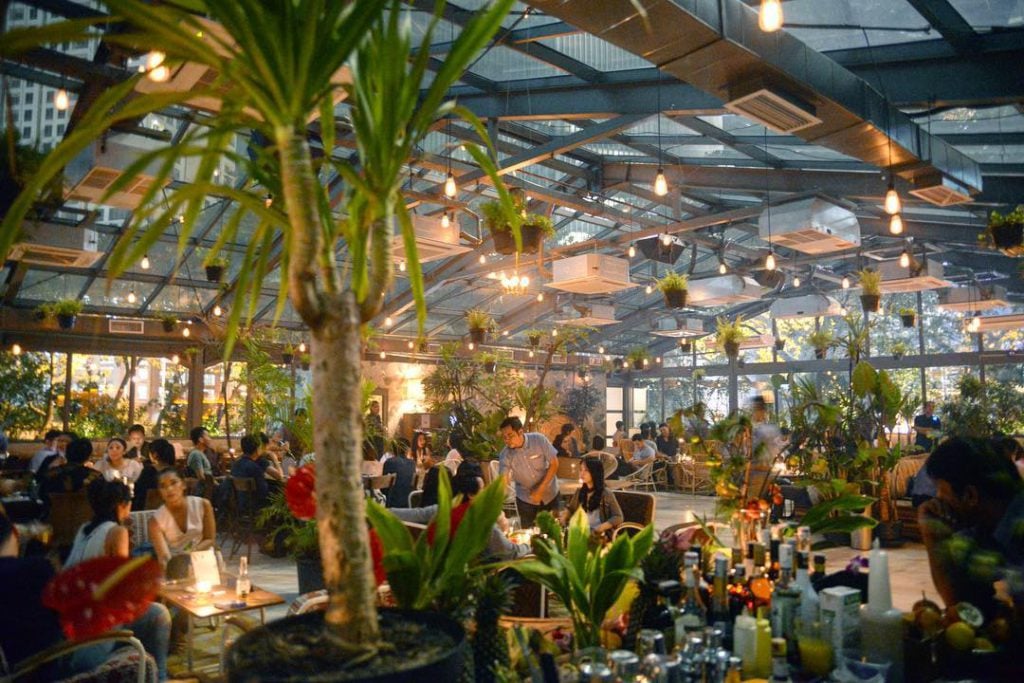 Jakarta is indeed a fast-paced city. And with its fast lifestyle, sometimes everything feels like it's moving too fast. So how about a short good time after a long hour of rush and heavy workload? You can try out bars inside this business district to lessen your workload.
Lucy In The Sky
Lucy in The Sky has been popular among Jakartans youngsters and adults since then. This place is not only famous because of its quality, but also because this place can also be considered as what people say as 'Instagrammable'. So people that are coming here are not only coming for their dishes or drinks but also to fill their social media with a photo of them inside this place.
There are lounge, bar, and also a restaurant inside this place so you can hang with your friends and colleagues to ease your mind and ready to start the next day. When you enter this place, you'll be greeted with old fashioned stuff that will bring back your memories to the old times. Not only that, but Lucy in the sky also uses the eco-green concepts that might be unique and fresh. You can see and enjoy the skyscrapers and Jakarta's night sky from this place. Varieties of cocktails are also served here, you can try out their signature or even cocktails that are easy to find anywhere. Compared to the other place, the price that is offered by Lucy in The Sky is also pretty affordable so you don't have to be afraid about your bills Because this place is known as the hangout place for the Jakartans, a lot of people gathered and tons of events are also held here.
Phone Number: –
Social Media: @lucyintheskyjakarta on Instagram
Address: Gedung Verground Lt.2 Jalan Lingkar SCBD, Jl. Jend. Sudirman No.14, RT.5/RW.3, Senayan, Kec. Kby. Baru, Kota Jakarta Selatan, Daerah Khusus Ibukota Jakarta 12190
Opening Hours:
16.00 – 01.00 (Sunday – Thursday)
16.00 – 03.00 (Friday – Saturday)
So there you have a small guide in SCBD. We hope this helps you explore SCBD more! Don't forget to check out other neighborhood guides across Jakarta on our other blog posts.