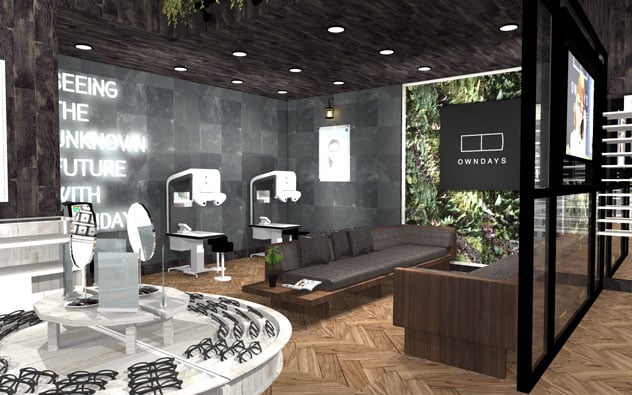 People who struggled with bad eyesight face a lot of difficulties. It often interferes with their work and daily activities. That's why good optical services and fine products are truly essential for daily living. Optical shops can offer excellent solutions for your bad eyesight. You can easily find optical shops anywhere, but you might be overwhelmed with all the choices. We have listed a few recommended optical shops in Jakarta that will provide all the things you need. Not only do these optical stores provide glasses and lenses of high quality, but they also provide tests for your eyesight.
Optik Seis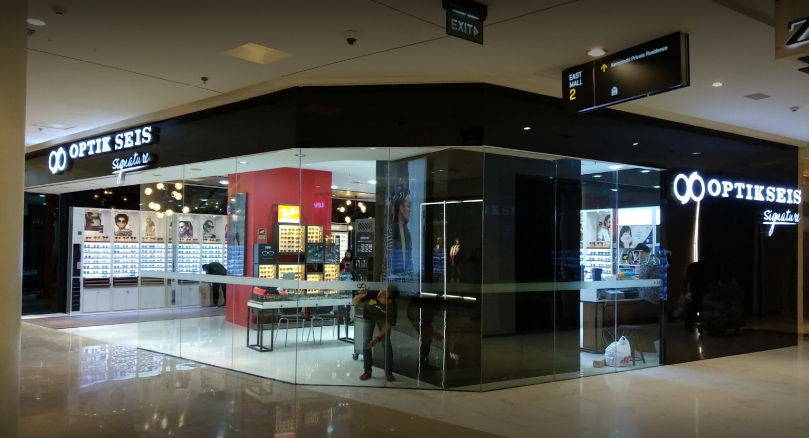 As the first professional optical store in Indonesia, Optik Seis strives to give the best for its customers. To make this vision come to life, Optik Seis trained each professional specialist in optometry, optician, and refractionist intensively. The training and education are conducted under a fully licensed Doctor of Optometry with credentials from England and the USA. The front liners also get additional training for product knowledge, beauty training, and other supplementary training. It is important to maintain the customer's satisfaction by delivering the perfect pre-sale and after-sale service. Tell the staff about your needs and they will be able to give the best solution out of it.
Optik Seis serves the most high-quality product range with renowned brands from all over the world, such as Prada and Balenciaga to Ray-Ban and Calvin Klein. They also provide a variety of lenses with UV protection and antiradiation features, high-quality contacts, and sunglasses. These offerings make it possible for you to choose the best product according to your need and personal style.
Today, Optik Seis is the most experienced optic in Indonesia with more than 1,000 professionals in more than 120 stores in Indonesia. You can find them in many major malls in Jakarta, such as Grand Indonesia, Lotte Shopping Avenue, and Plaza Senayan, as well as in other locations. You can also order through their customer service online or on WhatsApp.
Contact: 0813-1000-7788
Website: https://www.optikseis.com/
Optik Tunggal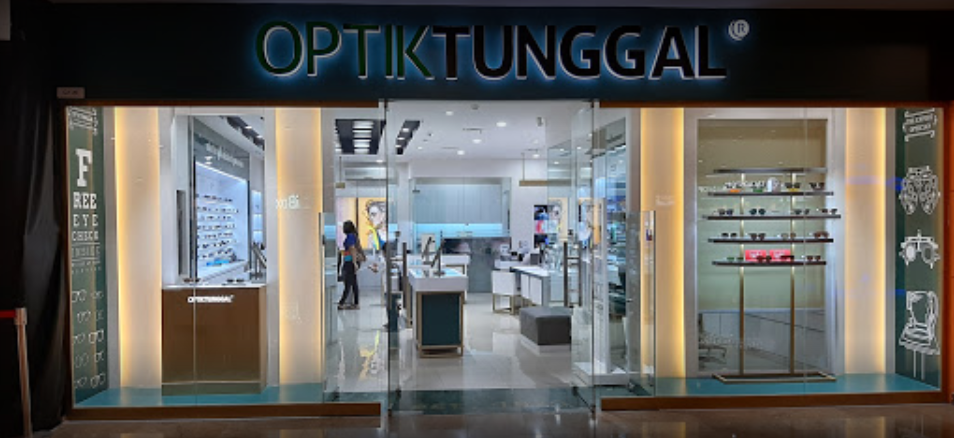 Optik Tunggal provides various brands of frames and lenses to cater to your style and sight needs. From designer brands such as Burberry, to sport brands like New Balance, they serve a good variety of styles. They also sell contact lenses and sunglasses with or without prescriptions. Their stores are available in many spots in Jakarta, such as Pasar Baru, Pondok Indah, Kalibata, and more. You can also check out their catalog on their website.
It is a pride for Optik Tunggal to be the only Zeiss brand licensee in Indonesia. Zeiss has been a Germany leading optical lens manufacturer since 1846. In the eyewear industry, Zeiss applies the best technology and high standards and platforms. The quality of Zeiss lenses is guaranteed by strict quality control with optimal light transmission and anti-reflective performance and high coating technology. Another advantage of Zeiss lenses is that the optical lenses are not created in the same capacity. Supported by superior technology, the design lines are made by observing the eyeglasses curve and face precision. Providing wide options of Zeiss lenses, Optik Tunggal opened ZEISS Vision Center in Plaza Indonesia.
Need a pair of glasses for children? You can visit their new product line called Optik Tunggal NEXT GENERATION which is available in Plaza Indonesia and Kota Kasablanka. This new product line is specifically dedicated to meet the needs of children as the next generation of the nation. The opticians here work with pediatric optometry training standards from the Philippines. The ambiance is also designed to be fun so that the kids will not be afraid to get eyeglasses. So, if you really care about eye health and the quality of your lenses, you should choose Optik Tunggal.
Contact: (021) 345 4657 / 0811-8109-554
Website: https://www.optiktunggal.com/
Optik Melawai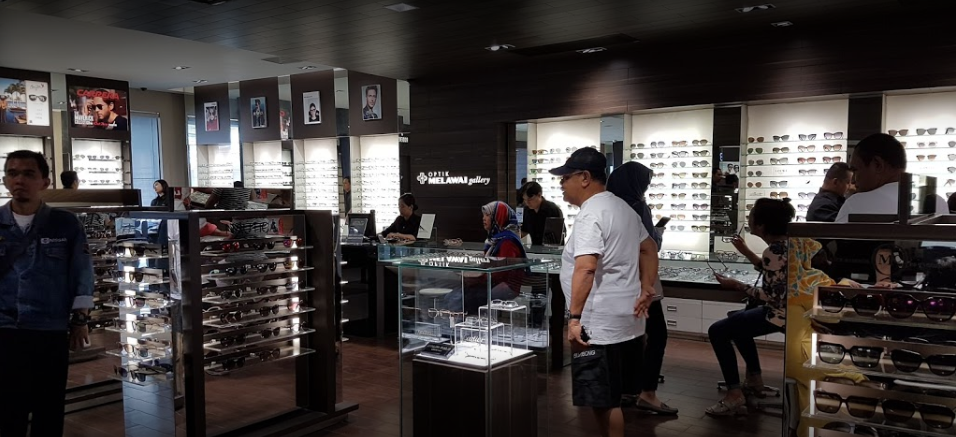 As an optical shop with more than 30 outlets in Jakarta, the quality of Optik Melaway shouldn't be questioned. With a wide range of exclusive optical products, Optik Melawai targets the middle and upper-middle class market. To ensure maximum customer satisfaction, Optik Melawai sends their staff to training programs and seminars. Their up to date product knowledge will leave you in awe as they can cater to your needs well.
Optik Melawai sells various brands of lenses and frames with prices ranging from a few hundred thousand to millions of rupiahs. They also sell hearing aids in some of their branches. You can fulfill your sight and hearing needs by visiting their stores in many locations in Jakarta or by ordering online and try their Virtual Try-On feature.
Contact: 0812-1172-222 / 0811-8119-764
Website: https://www.optikmelawai.com/
Bridges Eyewear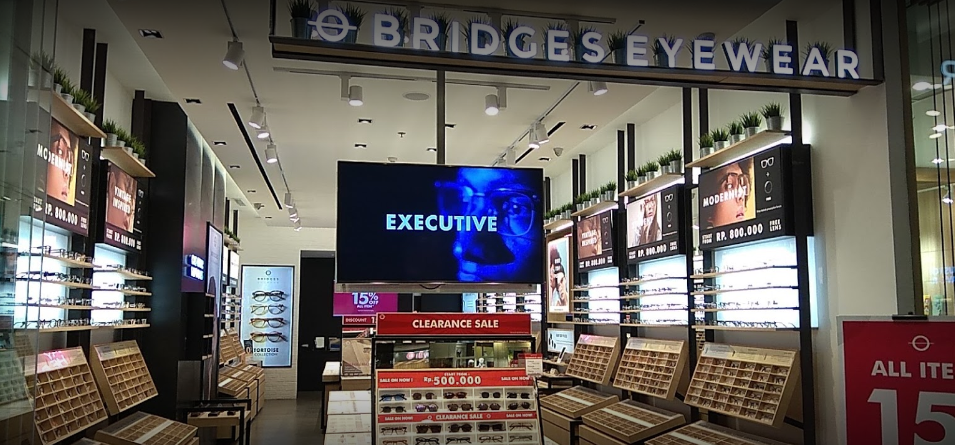 Have you ever wondered why most of the eyewear in optical shop chains have such a high price while some others offer a way lower price? It comes to a point where we only have a limited amount of choices for a decent pair of glasses. Some might even opt for knock-off ones in order to own a beautiful pair of glasses. Like the name, Bridges Eyewear hopes to be the 'bridge' that connects individuals with affordable high-quality eyewear. Having their own in-house designers, this local brand can eliminate the premium price of designer brands and their distributors. Aside from selling chic eyewear, Bridges Eyewear also provides standard optics based on your eye exam. So, get yourself a pair of authentic, high-quality glasses and get that look!
Bridges Eyewear has emerged in the past few years with stores popping up in many malls in major cities in Indonesia. In Jakarta, visit their outlets in Central Park, Grand Indonesia, Gandaria City, and more. You can also purchase their products online.
Contact: (021) 536 55577
Website: https://bridgeseyewear.com/
OWNDAYS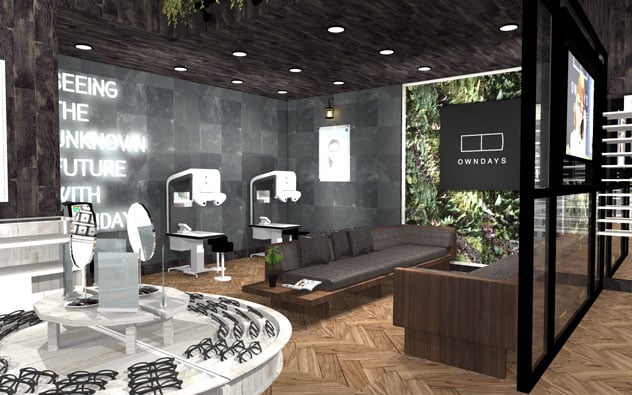 It's no secret that spectacle shops pricing systems are so complicated in a way that there are prices for everything. You need to pay for the frame, lenses, service, and other hidden fees. Fortunately, this optical shop from Japan offers a simple price system from Rp 799.000–1.799.000 with frames in over 1.500 styles. The lenses are manufactured by leading international lens makers so the quality is guaranteed. Even the standard lenses are high index aspheric lenses that come with UV protection and dust-resistant coating. The technology can reduce over 99% of UV rays from reaching our eyes. They also commit in serving customers the eyewear of their need within 20 minutes after purchase.
OWNDAYS understands the struggle of keeping your spectacles from breaking. But sometimes, it's simply inevitable. That's why we would recommend you to try OWNDAYS' Air Ultem glasses. Design-wise, the product came in the form of a modern update to classic frames where aesthetics and functionality co-exist. AIR Ultem glasses use the flexible and lightweight material called Ultem, creating frames that are only 9.4g in weight. The timeless style will lend you a luxury touch to the retro-inspired look. You wouldn't have to worry about breaking your spectacles ever again.
OWNDAYS have outlets around the globe, so you should not be worried of their quality. They have outlets in many major cities in Indonesia and Jakarta is surely not an exception. You can get their high-quality eyewear in Grand Indonesia and Senayan City. You can also get your needs online.
Contact: info.id@owndays.com
Website: https://www.owndays.com/