For people to get the best of vibes in their homes, they often decorate. There are various ways that you can decorate your home. Some do it by putting the right chairs and tables, hang the right paintings, while others by plants. Jakartans who fall into the last types of people have it lucky since there are numerous options for buying plants. From indoor plants, fruit trees, to decorative pots, we cover it all! So to help you out in your quest to beautify your home, here are some of the best places to buy plants in Jakarta.
Read also: 5 Best Quiet Spaces in Jakarta
1. Pasar Rebo Area
Opened since 2002, the Pasar Rebo area plant sellers are among the most trusted place to buy plants for Jakartans nowadays. There are multiple vendors to choose from, of course, one seller would have their own advantages over the other. It offers various gardening needs for everyone, experienced gardeners to new green thumbs alike such as potteries and many plant types. Plants for you to grow particular fruits are also available in Pasar Rebo Area for your experimental or hobby needs.
Address: Pasar Rebo Area, Jl. Beringin Raya, East Jakarta
Opening hours: 24 hours every day
2. Kelapa Gading Area Plant Market
Another plant shopping center that's modest but still provides the best for its customers in all things related to gardening. Whether you want to buy plants for your gardening hobby or just wanting some decorations for home, all are there. This particular plant market center is easily found since it is quite known by Jakartans. Aside from selling plants, the market area sells birds and decorative fish species, hence called taburkan. The acronym is for tanaman hias, burung, ikan which means decorative plant, bird, and fish, respectively. Other than just the plants, vendors here of course also provide options for fruit plants and fertilizers for customers. So what are you waiting for? Get your bonsais, sansevierias, orchids, or any other decorative plants right here!
Address: JL. Pelepah Raya, Kelapa Gading, North Jakarta City, Jakarta 14240
Opening hours: 07.00 – 19.00 (Every day)
3. KINIBOTANICA Plant Studio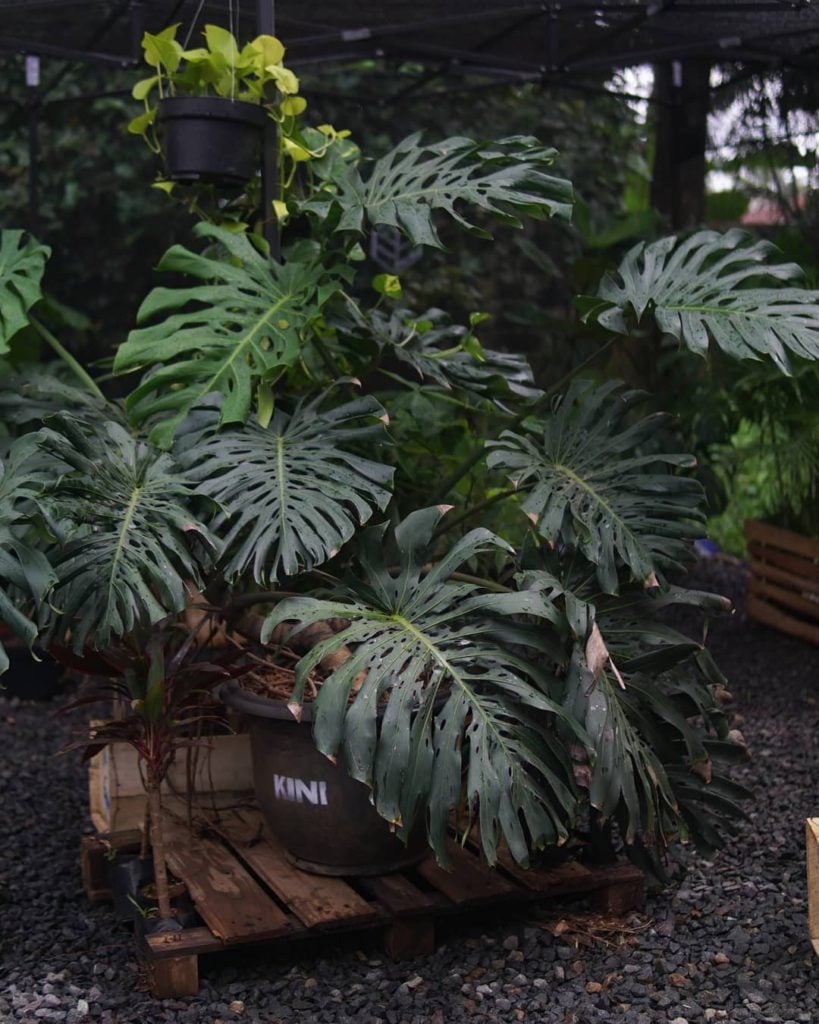 With many of its houseplant designs readily observable in its Instagram catalog, KINIBOTANICA is a reliable option to choose from. With various sizes, price tags, and plant types, customers at KINIBOTANICA can get plants that will fit their home's decor. Finding the right plant is not about the price anymore in KINIBOTANICA, but about taking the time to look for it. So don't waste your time, go right to KINIBOTANICA's Instagram page to get to know more of their products of indoor plants!
Address: Jl. Rambutan No.4, Duren Seribu, Kec. Bojongsari, Kota Depok, Jawa Barat 16518
Opening hours: 08.00 – 18.00 (Every day)
Contact: 0812-9363-4857
Social media: @kinibotanica.houseplant (Instagram)
4. L.O.F. (Plants and Kitchen)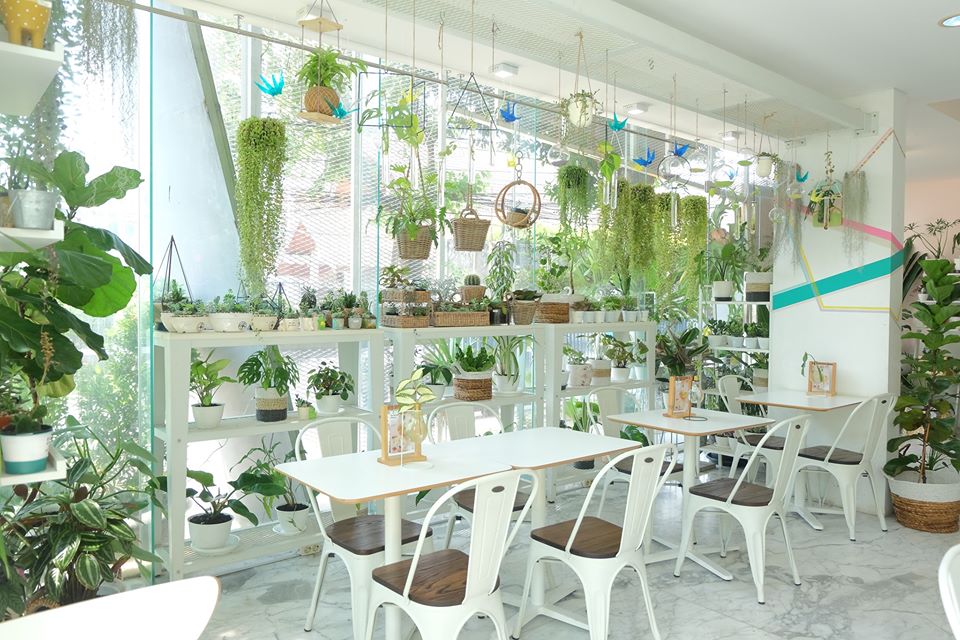 One of the more unique additions in the list where florist meets comfortable cafe for customers to relax in. Aside from their variety of flower products, they also sell succulents to provide the best aesthetic for your home. Whether you're there to buy some flowers or plants or simply let the vibe seep in, L.O.F. is the place. So take a look at their Instagram page to have a sneak peek of the products you might be interested in.
Address: Jl. H. Junaedi No.2A, Cipete Sel., Kec. Cilandak, Kota Jakarta Selatan, Daerah Khusus Ibukota Jakarta 12410 | One BelPark Mall GF, Jl. RS. Fatmawati Raya No.1, RT.1/RW.1, Pd. Labu, Kec. Cilandak, Kota Jakarta Selatan, Daerah Khusus Ibukota Jakarta 12450
Opening hours: 10.00 – 17.00 (Every day)
Contact: 0811-902-009
Social media: @livingwithlof (Instagram)
5. Shop with Sky
This one in the list is for those who prefer to do gardening when it comes to decorating with plants. Whether that's for experienced gardeners or people wanting to green their thumbs for the first time, Shop with Sky's for you. Shop with Sky has virtually everything you need for gardening through its options for potteries, fertilizers, pest-exterminating means, and more. So get down to business by paying a visit to their Tokopedia page or their webpage to get to know more!
Address: Kahfi One, Jl. Moh. Kahfi 1 No.9J, RT.7/RW.1, Cipedak, Kec. Jagakarsa, Kota Jakarta Selatan, Daerah Khusus Ibukota Jakarta 12630
Opening hours: 09.00 – 17.00 (Monday-Saturday)
Contact: +6281212526651
Website: shopwithsky.com
6. iBAD Garden
iBAD Garden is an online option for those wanting to be convenient and quick in finding the right plants. With more than 600 gardening-related products that they have in store, they can help gardening veterans and novices alike. They even have services for helping you create your own garden, maintenance of gardens, garden designing, even making a greenhouse. 
Address: Jl. Kebon Hui, Cigugur Girang, Kec. Parongpong, Kabupaten Bandung Barat, Jawa Barat 40559
Opening hours: 08.00 – 16.00 (Every day)
Contact: 0813-2021-0838
Website: gardener.id
7. Rawa Belong Florist and Plants Store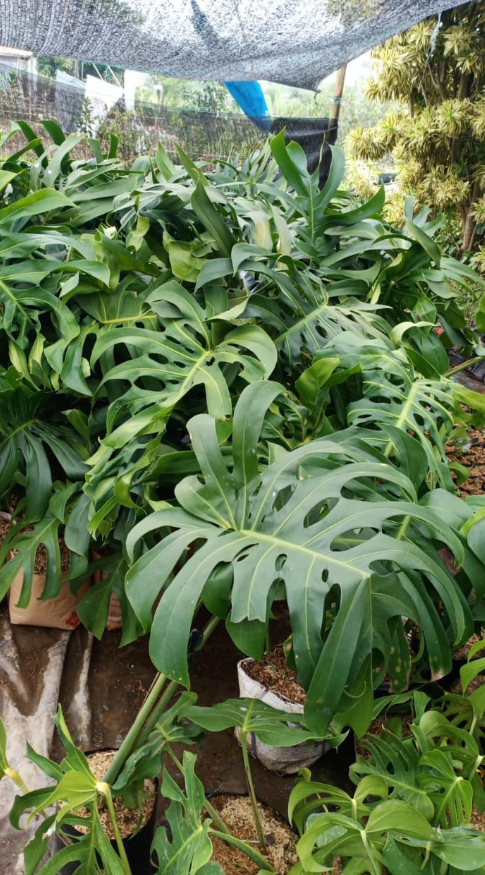 This option in the list is for those wanting to find decorative plants as well as flowers. Almost every plant you can think of are available here. Orchid, eucalyptus, and reeds are but a small number that Rawa Belong can offer. For those who like the more classic way of getting your dream bouquet, Rawa Belong Flower Market should suit you. It's one of the more well-known places in Jakarta for people to buy market garden flowers with cheaper price tags. It's also a decent place for you to find imported flowers and products with prices that are also negotiable.
Address: Jl. Sulaiman No.56, RT.10/RW.3, Sukabumi Utara, Kec. Kb. Jeruk, Kota Jakarta Barat, Daerah Khusus Ibukota Jakarta 11540
Contact: 0812-7766-6428
Opening hours: 24 hours every day
There you have it. Seven of the best places to buy plants in Jakarta. First things first, do know what you are going to buy before actually going to these places. This is to make sure that you appropriately prepared the right transportation should you want to bring home some plants. So check out their online catalog when available and maybe ask a few veteran gardener Jakartans for some shopping tips. A little help along the way certainly wouldn't hurt!