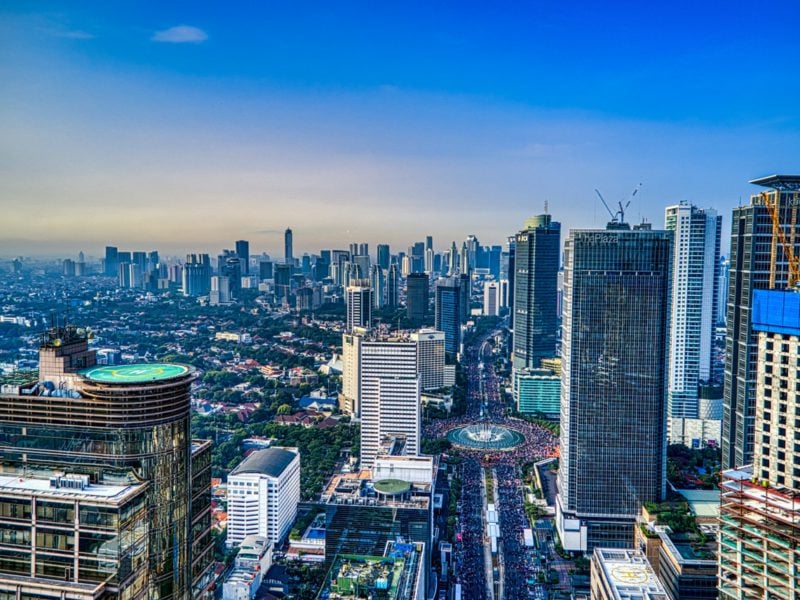 Settling Down
8 Recommendations of Apartments Near Capital Place, South Jakarta
Capital Place Jakarta is an integrated development complex in Jenderal Gatot Subroto street, South Jakarta. The Four Seasons Hotel is also in the Capital Place complex, making it a strategic place for business. The office tower is 215.1 meters high, with 48 floors above ground and 6 floors below ground. It is one of Jakarta's skyscrapers with complete facilities and technology. Capital Place building has motion sensors and great lighting settings. The tower is also connected to the hotel. The complex provides parking space that can accommodate up to 1,350 cars. If you are searching for an apartment near Capital Place, you have come to the right place! Here we have 8 recommendations for an apartment near Capital Place.

This apartment provides luxurious and modern living in the middle of the busy city. Sudirman Hill Residence is unfurnished to give freedom and flexibility to the residents for a chance to design and furnish according to their own. The apartment is suitable for young executives, businessmen, or families who prefer easy access to the city. The facilities include; meeting room, jogging track, gym, coffee shop, swimming pool, security completed by CCTV, and access card.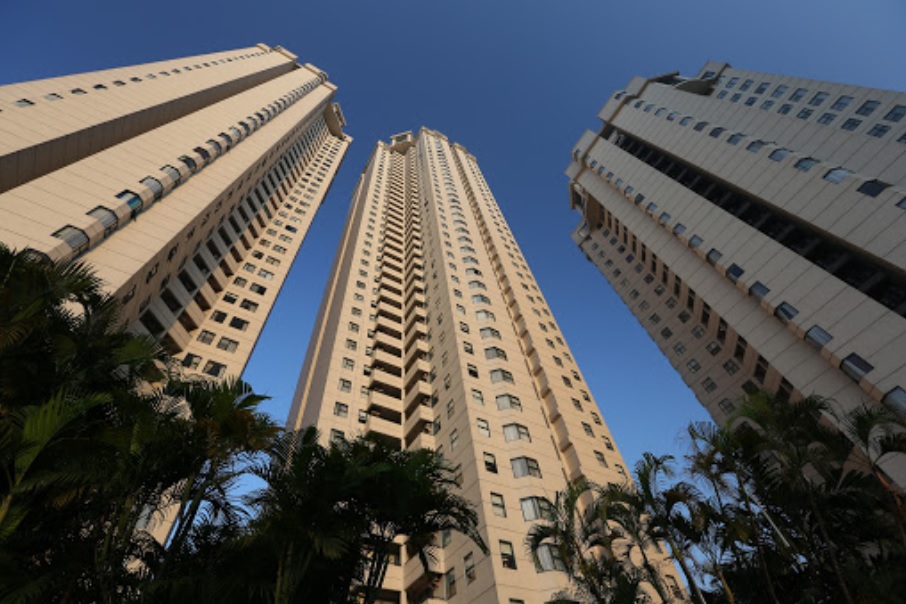 This apartment is perfect for those of you who want a pleasurable home in the heart of South Jakarta. At Aryaduta Semanggi, you can enjoy scenic views of urban Jakarta with the lush garden surrounding it. Unit sizes range from 80 up to 100 square meters. Facilities and amenities are also complete to ensure comfort. Facilities include; swimming pool, child's playground, spa, grocery store, fitness center, basketball court, tennis court, squash court, CCTV, and 24 hours security.

The complex is a combination of a mall, lavish residence, and offices. Bellagio Mall itself is quite a popular shopping center in the Mega Kuningan area with lots of tenants. You will also be close to South Jakarta's International cuisines and nightlife that South Jakarta. The building itself is a combination of a beautiful neo-classical vibe with a traditional Indonesian design. Bellagio offers one, two, or three-bedroom residences exclusive in design for a lavish lifestyle. Each unit comes with a fully equipped kitchen, living room, private bathroom, and flat-screen television. Bellagio also provides complete facilities for residents including; a 24/7 security system, parking lot, jogging tracks, 24-hour mini-mart, round-the-clock help desk, fitness centers, sauna, swimming pool.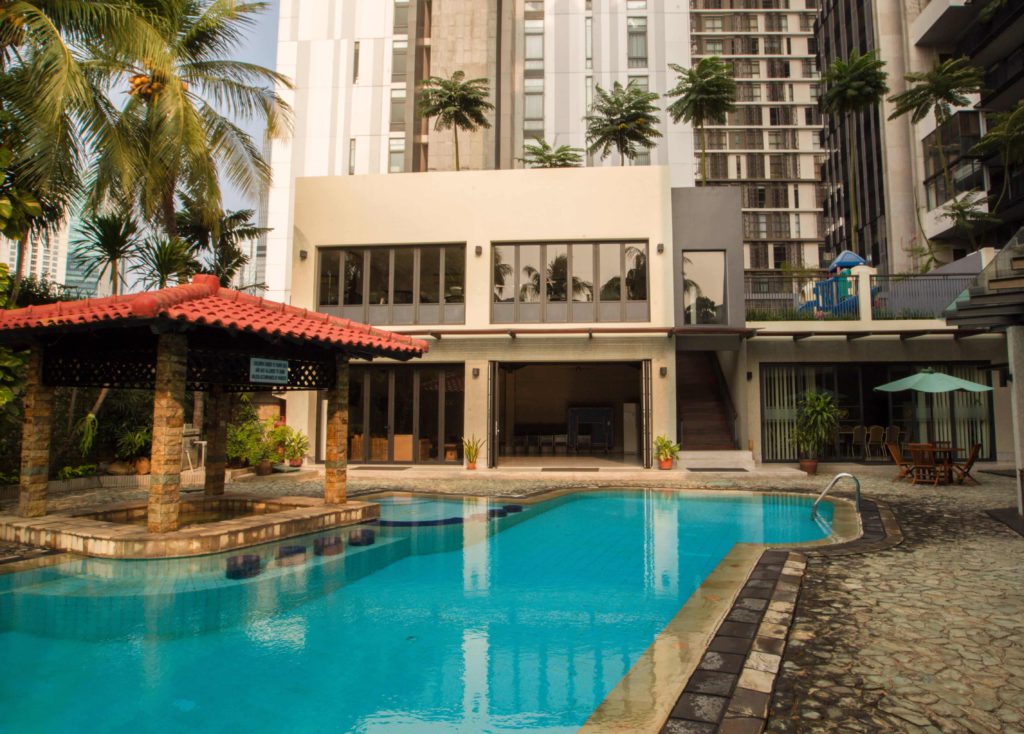 This apartment near Capital Place is a perfect place for you who wants to live in ultimate ease and comfort. The location is in Jakarta's most prestigious neighborhood of Senopati. You can find a lush environment, hangout spots within close distance to the business districts of Jakarta. This is the address to pick if you want to live in ultimate ease and comfort.
Senopati Apartment is one of the luxurious high-rise living in Jakarta with quick maintenance and helpful securities. Live worry-free with integrated fire alarm and security system and audiovisual CCTV. After a long day, you can enjoy the facilities such as lush greens and tropical vibe, the jacuzzi, or the lounge.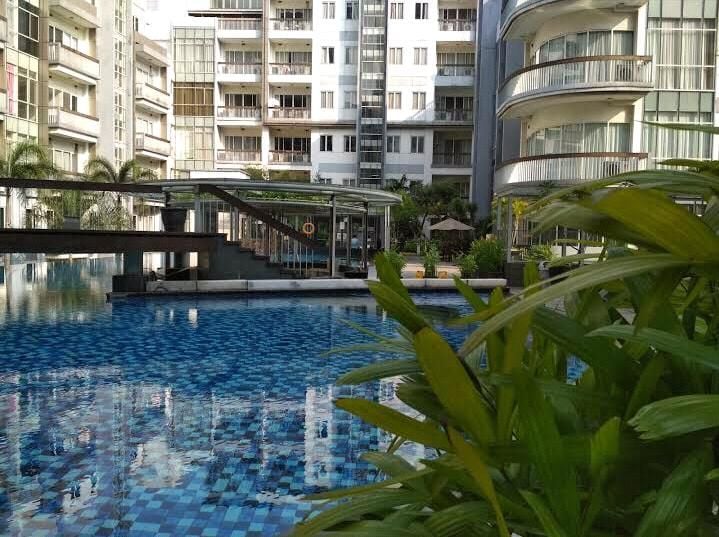 This unique apartment near Capital Place only consists of 6 floors with only 195 units inside. The units are divided into several mid-rise buildings all around a delightful pool area. Pearl Garden is perfect for you who want to surround yourself with holiday vibes. It's a refreshing place around the busy streets of Jakarta. Since it's designed as a resort, the main points are several huge swimming pools in a garden, surrounded by mid-rise apartment buildings. The atmosphere is very relaxing and comforting. A unique part of Pearl Garden Resort Apartment unique is that they have their lobby, gym, and spa in the center of the complex, hidden under a pool.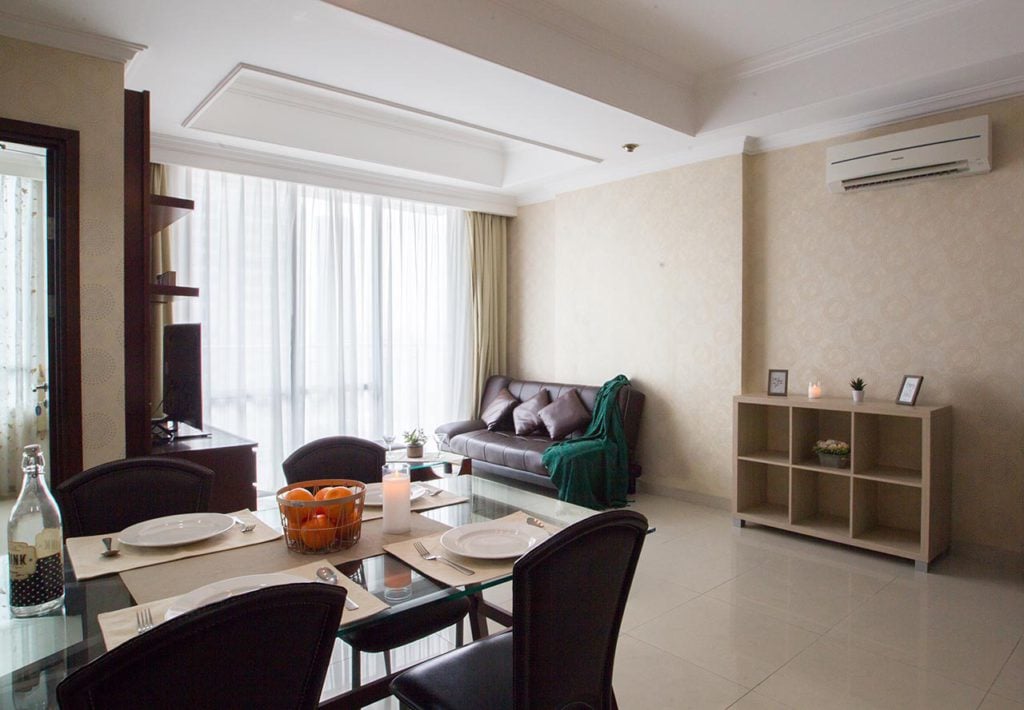 A blend of contemporary and Balinese architecture, Denpasar Residence is an oasis overlooking the area of Jakarta – Mega Kuningan. Denpasar Residence location is around shopping centers with private entrances to Kuningan City Mall. This residence is within walking distance from high-rise offices and embassies. Denpasar Residence offers one, two, or three-bedroom apartments with exclusive designs. Each unit comes with a fully equipped kitchen, high-speed Internet, and flat-screen television with popular satellite channels. Moreover, it also provides endless recreational facilities such as a BBQ area, jogging track, swimming pools, jacuzzi, sauna, tennis courts.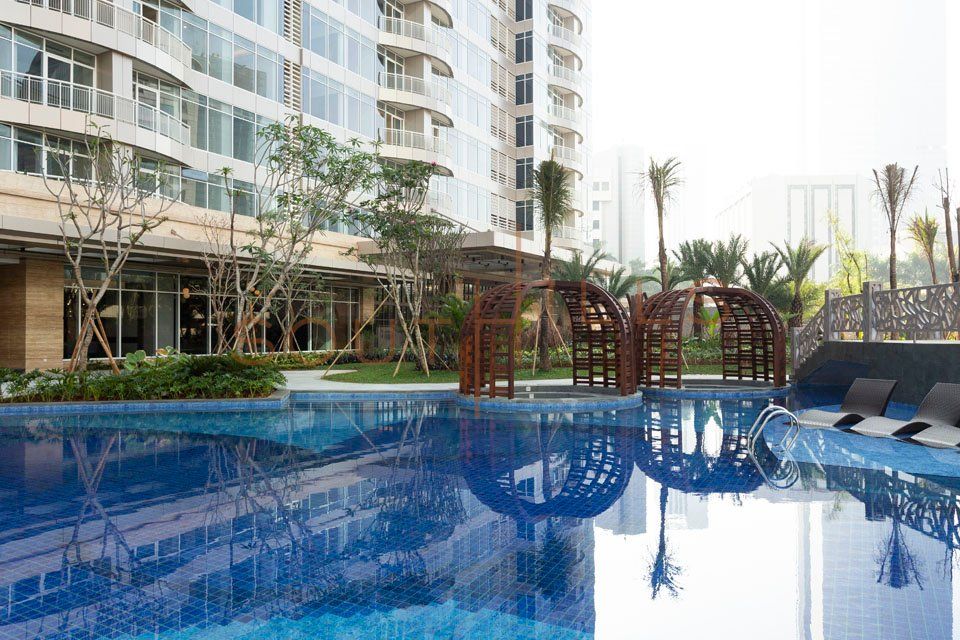 This apartment near Capital Place is one of the luxurious residential towers in the Kuningan area. South Hill's strategic location combined with its high-quality facilities is suitable for those young executives who spend most of their time in the Kuningan area and families looking for a modern lifestyle. Outdoor facilities include; resort-style swimming pool and outdoor gym. Moreover, there are also facilities to ease daily activities such as; ATMs, a mini-market, and even a movie room. For families with young children, South Hill provides a safe playground and kiddy pool.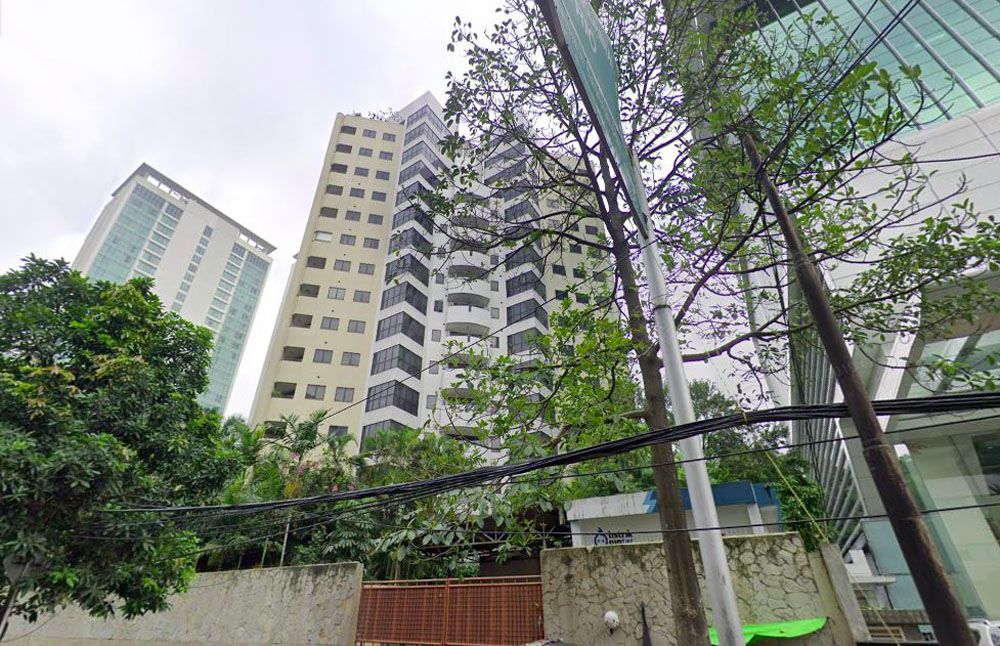 This apartment has a modern homey concept in the heart of South Jakarta. It has high-quality facilities and nearby business areas. An ideal place for young executives alike. Furthermore, you'll be surrounded by various entertainment areas, great malls, and so many restaurants. Facilities include; gym, swimming pool, jacuzzi, sky garden, cafe, barbeque area with the safety of the residents ensured 24 hours. Living in Setiabudi Apartment gives quick access to all the major places you need to go, such as offices or education facilities. On weekends, don't forget to unwind with friends or family in the nearby entertainment areas such as major malls or great cafes.
You don't have to worry about getting around Capital Place with public transportation. The area has easy access to the nearest toll road and to the airport. Public transportation networks including TransJakarta, bus, taxis, and MRT Jakarta. Capital Place also has rear access to the Sudirman Central Business District (SCBD) as the most famous office rental location in the Jakarta CBD.
Read also: 9 Locations To Rent an Apartment in South Jakarta