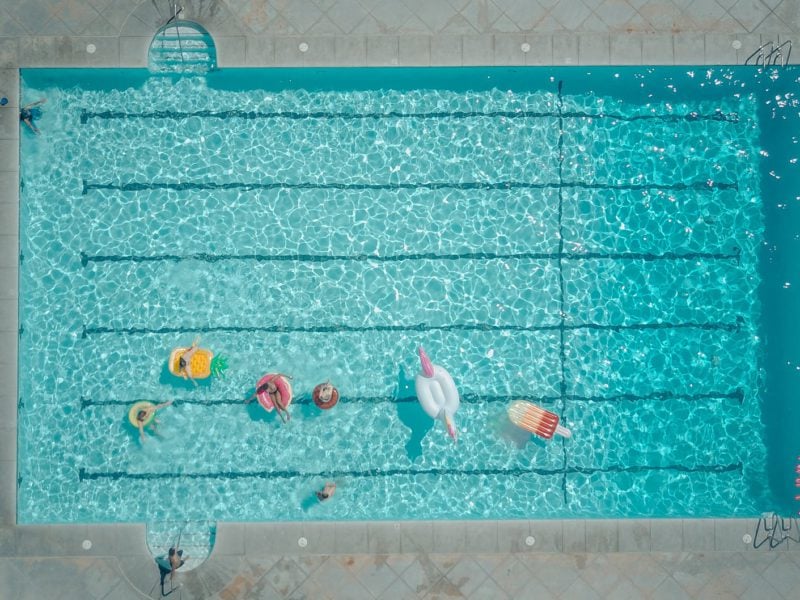 Settling Down
Here Are 5 Best Tangerang Apartment to Rent with Big Size Pool
An apartment with various facilities provided is one of the considerations for residents in choosing a residence in Tangerang City. One of the facilities considered is a large swimming pool. Who doesn't want to live in a residence that has a large swimming pool? Surely many residents crave apartments with these facilities.
People also read: What To Consider When Apartment Hunting
Well, for those of you who are looking for an apartment in Tangerang with a large swimming pool, Flokq has 5 of the best recommendations specifically for you. Let's check them out!
1. Elevee Alam Sutera
This luxury apartment located in Tangerang stands on an area of ​​4 hectares, precisely in front of Alam Sutera Mall and only 2 km from the Cikokol Toll Gate.
With a residential concept of green living that provides a forest park, making a residence similar to Central Park in Manhattan, New York, this is one of the best apartments in Tangerang, you know. This will certainly add to the comfort of the residents.
For facilities, there is no need to doubt. Elevee provides premium class facilities for its residents, including an infinity pool, green area, yoga, gym, the multifunctional court (tennis & basketball), and most importantly, swimming pool.
The advantage of this vertical residence is the existence of a pet yard, which is an area where you can bring your pets. This is what makes Elevee Penthouse & Residence the first pet-friendly apartment in the Tangerang area.
Address: Jl. Silk Road Boulevard No.12, RT.002/RW.003, Panunggangan Tim., Kec. Pinang, Tangerang City, Banten 15143
2. Yukata Suites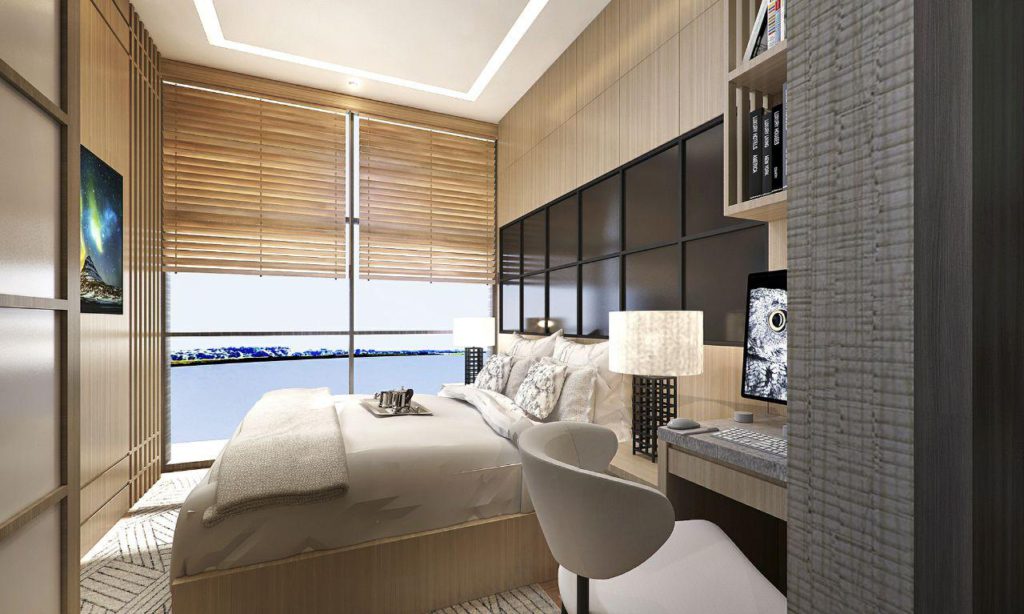 Located in Tangerang City, the location of this apartment can be classified into a fairly strategic location. With the concept of a Japanese-style luxury vertical residence, this apartment was developed by Developer Waskita Karya Tbk and Triniti Property.
Yukata Suites provides various types of units in a 32-story building. Interestingly, this apartment has an Onsen or hot spring that you can enjoy inside the apartment.
Moreover, they also provide luxury class facilities such as Zen Garden, Contemplation Garden, Outdoor Onsen, Indoor Onsen, BBQ Pit, Playground, Kids Pool, 50m lap pool, Function Room, Reading Area, Lounge, Sun deck. There is also a private lift which is very effective for residents of this apartment in Tangerang.
Address: Jalan Alam Sutera Boulevard Kav. 22-26, Pakualam, North Serpong, Pakualam, Kec. North Serpong, South Tangerang City, Banten 15320
3. Scientia Summarecon Serpong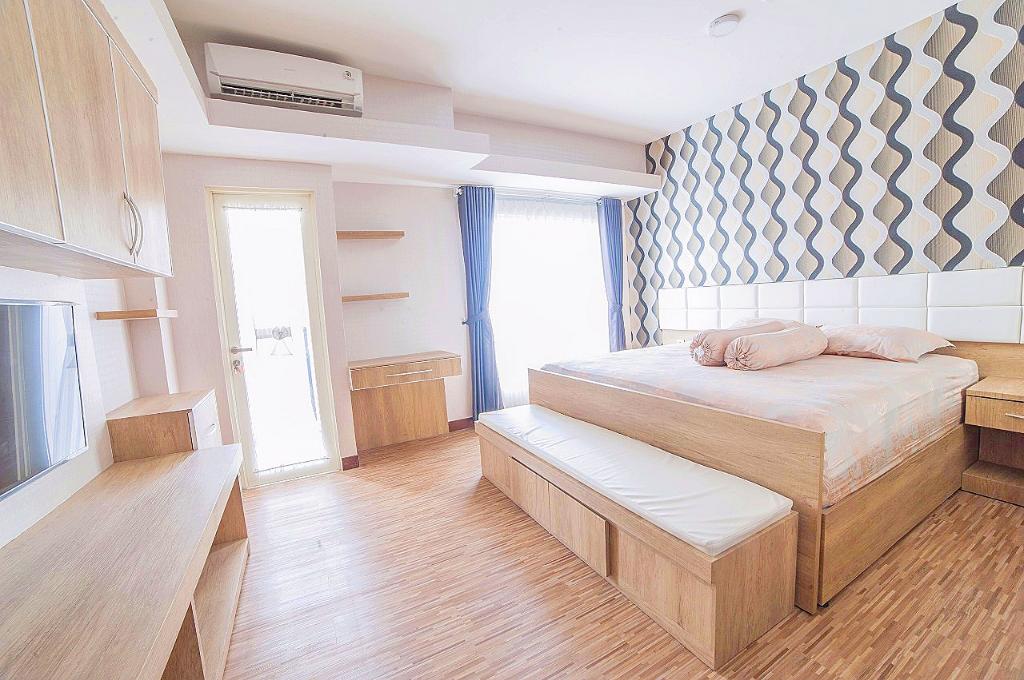 This apartment in Tangerang with a large swimming pool is located on ​​9 hectares, including an entertainment center, park, and other activity centers.
In addition, this residence provides Studio, 1BR, 2BR, 3BR units with an area ranging from 21 square meters to 70 meters. Scientia Summarecon is located near Multimedia Nusantara University, exactly 5 minutes from the famous university.
Not only close to the university but this apartment is also located not far from other public facilities, such as the Giant Hypermarket and Bethsaida Hospital.
In addition, this apartment has two swimming pools, a fitness center, a jogging track, an elevator access card, and a children's playground. For the security system, there is security for 24 hours plus CCTV. The safety of the residents is guaranteed to be very safe.
Address: Jalan Scientia Square Barat, Scientia Residence Tower, Jl. Boulevard Raya Gading Serpong No.16, Summarecon, Kec. Serpong, Tangerang, Banten 15810
4. Casa De Parco
This apartment has a beautiful residential concept, this apartment offers comfort for its residents. Consisting of 4 towers with studio unit type, 1BR, 2BR which can be rented with prices starting from 1.9 million per month. In each unit, there is a balcony that can be used to see the surrounding environment.
Moreover, this apartment also provides sky terrace and sky lounge facilities, so it is perfect for those of you who like modern residences. What's more, this apartment has a thematic swimming pool, outdoor and indoor gym, a shophouse, a large garden, and a jogging track that can be used by residents.
The Casa De Parco Apartment security system is available 24 hours so that in terms of security there is no need to doubt it.
Address: Sampora, Cisauk District, West City Park Area, Gg. Lot 2 No.3, Bumi, Serpong Damai, Tangerang, Banten 15345
5. M Town Signature
This vertical residence is located in an office area close to the green area and Gading Raya Padang Golf. This apartment provides four types of units: studio, 1 BR, and 2 BR to 3 BR. With a rental price range of 4 million per month, M Town Signature offers very strategically located housing and is very easily accessible from Jakarta and Tangerang.
For residents who like to exercise, they provide gym facilities, jogging tracks, laundry, and of course a swimming pool. Playground, barbecue facilities, laundry, and function rooms are also available in this apartment.
Above all, apartment residents can directly access Summarecon Serpong Mall because of the sky bridge that is integrated between the apartment and the Mall.
People also read: 6 Bowling Alleys in Jakarta and Tangerang for Weekend Activities
Well, those are 5 apartment recommendations in Tangerang with large swimming pool facilities. Interested in renting one of the apartments above? Book now with Flokq!
RENT AN APARTMENT HERE