Settling Down
10 Reasons to Rent Bassura City Apartment: Strategic Location to Nearby Shopping Centers!
Bassura City Apartment is an apartment in Bassura City superblock, East Jakarta. This superblock also includes a hotel, offices, hall, and a mall. Residents of Bassura City Apartment are primarily young professionals seeking comfort and convenience in daily life. Bassura City Apartment is also famous for its facilities and places that can be reached just by walking. Not convinced enough? Here we have 10 reasons to rent Bassura City Apartment!
Rent an apartment at Bassura City here
1. Affordable Price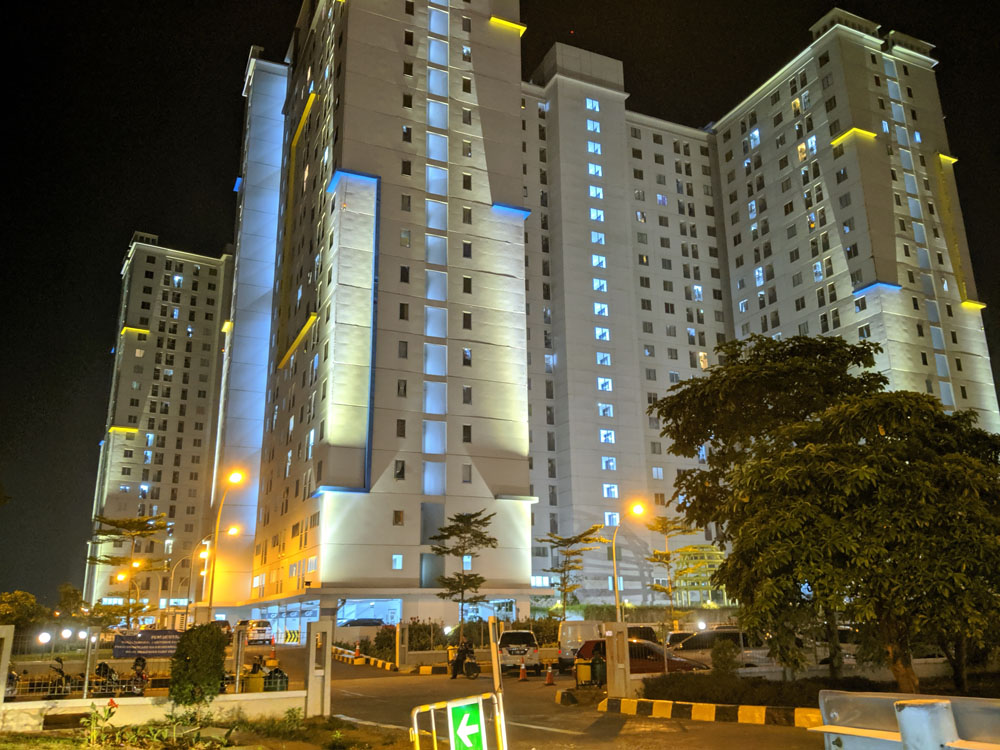 Monthly rent starts from IDR 4.500.000 for 1BR. You can get a fully furnished unit at an affordable price. If you want a bigger unit with 2BR, you can rent with a price starting from IDR 5.000.000.
2. Strategic Location
This apartment is located in the heart of Jatinegara. The area itself has many major roads and toll access to different parts of Jakarta. It will take less than 20 minutes to reach Kuningan, Sudirman, dan Thamrin.
3. Type Unit
This apartment is made up of 8 towers with 6000 units in total. Unit types include; studio, 1BR, 2BR. You can choose the most suitable one for your needs.
4. Nearby Education Facilities
East Jakarta has many reputable universities and accredited schools. Bassura City Apartment is near STIE Nusantara and Trisakti University. National high schools are also nearby, such as; 8 Senior Highschool and 26 Senior Highschool.
Check out affordable apartments in Cawang here!
5. Nearby Hospitals
Health is becoming more critical, especially in these pandemic times. Choosing an apartment nearby a hospital is an advantage to save time commuting. Nearby hospitals include Hermina Hospital and Premier Jatinegara Hospital.
6. Nearby Shopping Centers
Residents of Bassura City Apartment have direct access to Bassura Mall. Bassura Mall has many restaurants, shops, and services. Looking for a traditional market? This apartment is also near Pasar Jaya Cawang Kavlling to buy fresh fruits, meats, and vegetables.
7. Transportation Access
Public transportation is easily accessible in East Jakarta. Tebet and Jatinegara Commuterline Station is near the apartment. You can also find bus stops throughout the area and use online transportation methods.
8. Sport Facilities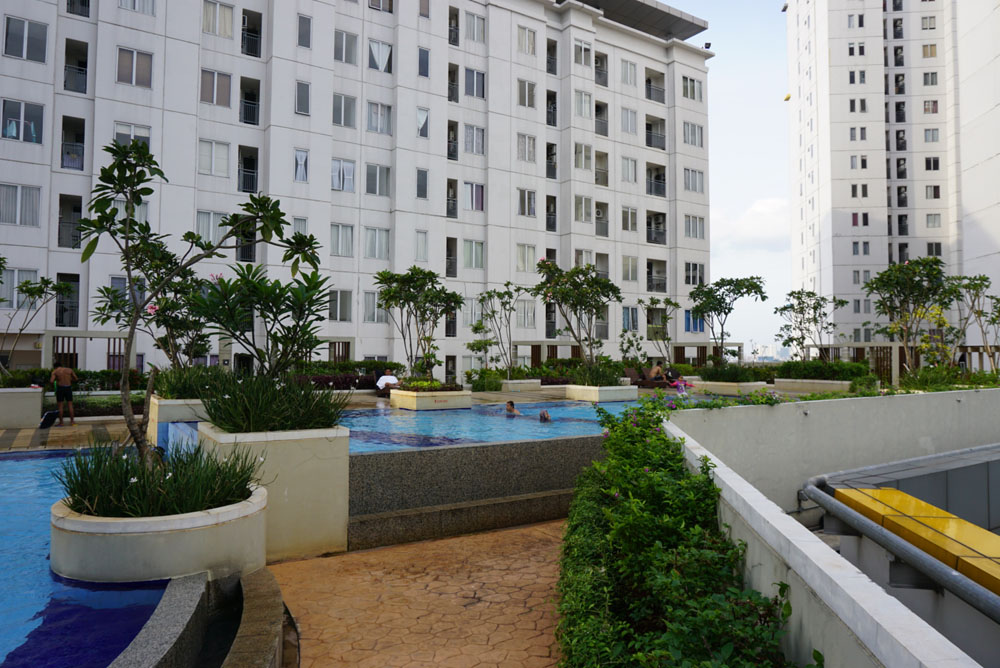 You can balance out busy days with great workouts to stay healthy. Apartment facilities include adult and kids swimming pool, jogging track, and gym. The superblock itself is spacious enough to go for a walk!
9. Security
No need to worry about your privacy and safety. There is a 24 hours security and access card for residents. Private vehicles can also be parked in the basement parking.
10. Trusted Developer
Synthesis Development is the developer of Bassura City Apartment. Many well-known apartments such as Casablanca Mansion, The Lavande Residence, and Kalibata city are also developed by Synthesis Development. Not only residence but it also the developer of famous malls namely; Plaza Semanggi and Kalibata City Square.
One of the perks of living in a populated city is housing problems. Living in an apartment is an excellent choice as apartments now provide easy access to various places. Not to mention the facilities provided, apartments in superblocks are becoming popular because of the convenience. Want to rent an apartment in Jakarta? Rent with Flokq by clicking the button below!
RENT AN APARTMENT HERE