Settling Down
Rent Lagoon Apartment in Bekasi Town Square (BETOS): 8 Reasons Why This Apartment is the Right Choice!
Bekasi is a city on the eastern border of Jakarta. Over the years, Bekasi has become a destination for housing and properties because of the strategic location reaching Jakarta. Apartments are becoming more popular in Bekasi, along with shopping malls, commercial areas, and offices. Bekasi Town Square is a superblock area with one-stop living combining apartment, retail space, convention hall, hotel, and recreational area in one large area. The Residence area in Bekasi Town Square has its own unique point with a man-made Lagoon. This man-made lagoon is what the apartment is named after, Lagoon Apartment. We have 8 reasons why Lagoon Apartment in Bekasi Town Square is the right choice for you!
1.Transportation Access

You don't need to worry about commuting around Bekasi and Jakarta. Lagoon Apartment is near two main highways of Cut Meutia and Chairil Anwar also close to three toll road access of Bekasi Barat, Bekasi Timur, and BECAKAYU (Bekasi-Cawang-Kampung Melayu). Public transportation is accessible with LRT or ride-sharing apps.
2. Affordable Rent Price

Rent price starts from IDR 2,7 Million. It is affordable considering the facilities provided and strategic access. Another advantage is that you can pay your rent monthly with Flokq!
3. Unit Types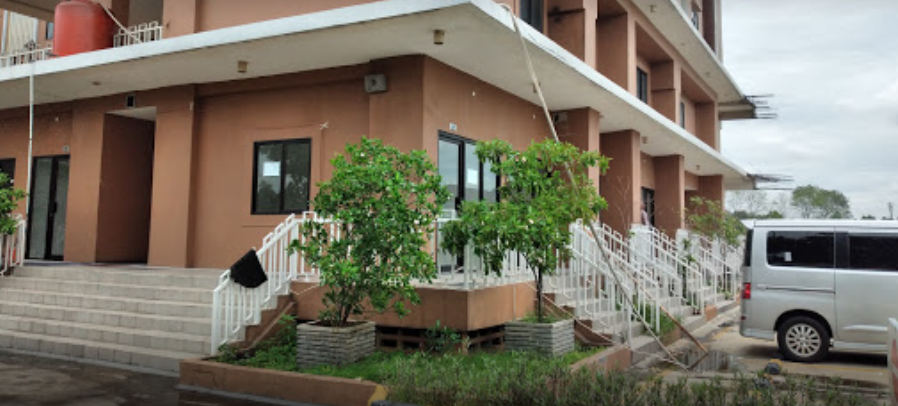 This exclusive residence is suitable for family or living alone. You can choose a unit from 2 towers among 1900 units on 23 floors. Unit types include studio, 2BR, and 3BR.
4. Sports Facilities

Work out and live a healthy lifestyle without hassle. Lagoon Apartment provides a fitness center, jogging track, and swimming pool. There are also malls around Bekasi Town Square area that has gym and fitness places.
5. Safety Facilities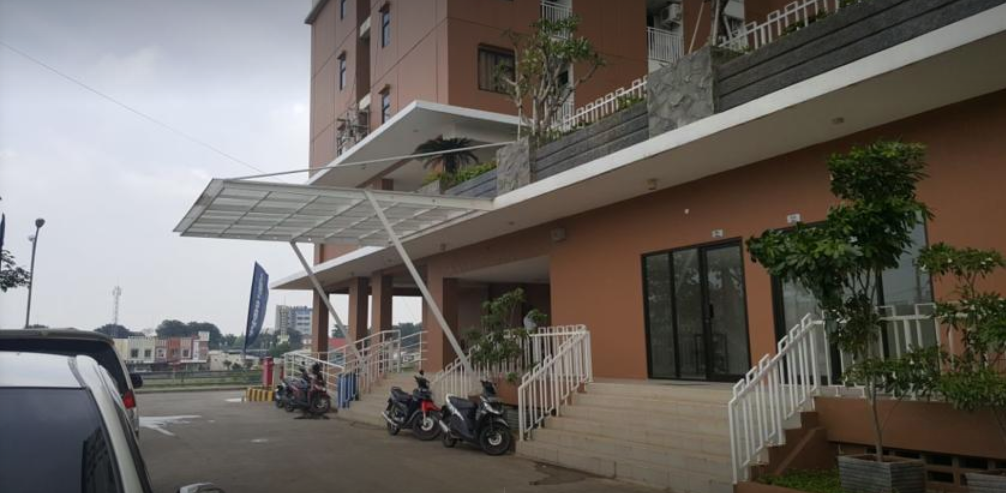 The safety and privacy of residents are guaranteed. You will feel secure with 24-hour security and CCTV for public areas. For personal safety, access cards are also provided.
6. Nearby Shopping Centers

Getting your daily needs will be easy with Blu Plaza around the corner. Summarecon Mall Bekasi, Grand Metropolitan Mall, or Grand Galaxy Park Mall is also within minute reach. Bekasi Town Square also has a modern and traditional market.
7. Nearby Restaurants and Cafes

Bekasi is now home to aesthetic cafes and unique restaurants. Around Bekasi, you can easily find a place to eat. Nearby restaurants and cafes around include; Bandar Djakarta, Liberica, and Double U Steak by Chef Widhi.
8. Nearby Health Facilities

Mitra Keluarga Timur Hospital, Primaya Hospital Bekasi Timur, and Siloam Hospital Bekasi Timur are among the best hospitals nearby Bekasi Town Square. Primary healthcare is also less than 15 minutes away, which is Puskesmas Aren Jaya.
Overall, Lagoon Apartment in Bekasi Town Square provides comfort and convenience. Close proximity to day-to-day needs while having easy access to major roads to commute for work will make your daily life easier. Need more information? Go to Flokq's page on Bekasi Town Square here!