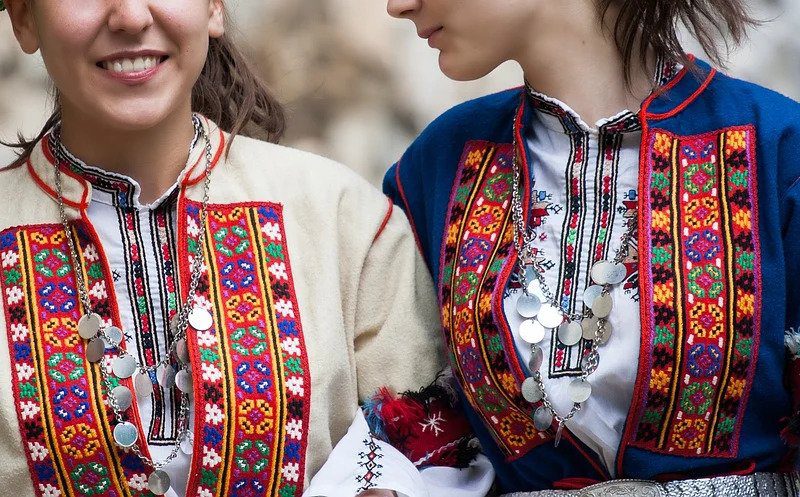 Local Guide
Where to Rent Indonesian Traditional Clothes in Jakarta
If you want to celebrate Kartini Days or other Indonesia's important celebrations, usually you're obliged to wear traditional costumes. If you just lived in Jakarta and have no idea about trusted places to rent the traditional costumes in the capital city of Indonesia, we have several recommendations that may be helpful!
1. Gading Kostum
Address: Ruko Riviera blok PF 21 no 5. Jalan Raya Kelapa Hybrida Kelapa Gading, Jakarta Utara 14240
Phone: 021- 4584 3087 / 081353570168
Instagram: www.instagram.com/gadingkostum
Website: www.gadingkostum.com
Email: gadingkostum@gmail.com
Opening hours: Everyday (9.00 AM – 8.00 PM)
Price per 1 pc: Rp200.000,00 / 3 days (Rp 20.000,00 / day charge if you return it late)
Gading Kostum provides various types of costumes that will meet all your needs. From superhero, traditional, foreign country, professional, animals, and character costumes are available at this place! Gading Kostum has 1,535 types of costumes with 3,196 pcs for all types. You can rent traditional costumes through the website and WA. If you have found which costumes you'd like to wear, you can proceed to the payment and confirm it after you pay. The costumes can be delivered by Gojek and JNE and also you can return it in the same way. So, you don't have to go to the place if you have limited time. But if you want to fit the costumes, you can also visit the offline store – maybe you'll find other traditional costumes that suit you better.
2. Twinkle House Costume Rental
Address: Taman Ratu Indah, Jakarta Barat Tanjung Duren, Jakarta Barat
Phone: 08561889160
Email: info@sewakostumjakarta.com
Website: www.sewakostumjakarta.com
Twinkle House Costume Rental rents out costumes for adults & children from all regions in Indonesia (traditional clothes of West Java, East Java, Bali, Betawi, Kalimantan, Sulawesi, Aceh, East Nusa Tenggara, and all other regions in Indonesia). Twinkle House Costume Rental also rents international costumes of various countries (international costumes of America, Belgium, England, Spain, Cowboy, Indians, Australia, Argentina, Japan, China, Egypt, Africa, Thailand, Arabic, and various other countries). Besides renting out traditional and international costumes, Twinkle House also rents out Superhero costumes (Fairies, Princesses, Superman, Batman, Spider-Man, Harry Potter, and various other costumes). If you want to look for occupational costumes, Twinkle House also rents out various professions such as Fire Fighter, Doctor, Police, Army, Nurse, and other costumes. You can contact the owner through WhatsApp and visit them to try your costumes!
Read also : Where to Buy Clothing Fabrics in Jakarta
3. Herumulyadi.com
Address: Jl. PLK II No. 14 RT 10/ RW 01 Kelurahan Makasar Kecamatan Makasar Cililitan Jakarta Timur
Phone:
(021) 80879878
(021) 8015750
0816 1991 343
081617178877 (whatsapp)
Opening hours: Monday-Friday (08.00 AM – 07.00 PM), Saturday – Sunday (08.00 AM – 06.00 PM)
Herumulyadi.com is a company engaged in the supply of clothing rent in Jakarta. With collections that reach various types of costumes, Gardu Seni is supported to be at the forefront in the provision of costumes for the theater, film production, pre-wedding photography, commemoration, advertisements. Types of costumes that Herumulyadi.com provides are traditional, international, historical, halloween, profession, party, carnivals, characters, and children's costumes.  
4.  Sewaajah.com
Address: Perumahan Duta Kranji Blok D, Pondok Dusun Salon Ulfa
Phone: 0857 7007 1867 / 0878 8104 5053
Website: www.sewaajah.com
Rental price for 1 pc: Rp150.000,00 / 3 days (you'll be charged Rp10.000,00 / day if you're late to return)
Sewaajah.com is an online website in which you can rent traditional and other costumes! You have to pick costume that you want to rent, add the item to the basket, and check out. You'll pay for Rp150.000,00 and deposit for 3 days. Your costumes will be sent by Gojek, Grab, and JNE/JNT if you're far from the owner's location. You can contact the owner through WhatsApp!
Those are trusted and recommended rental places for traditional costumes. It's easy and cheap, right? Instead of buying and you don't know when to wear your traditional clothes again, you can rent!