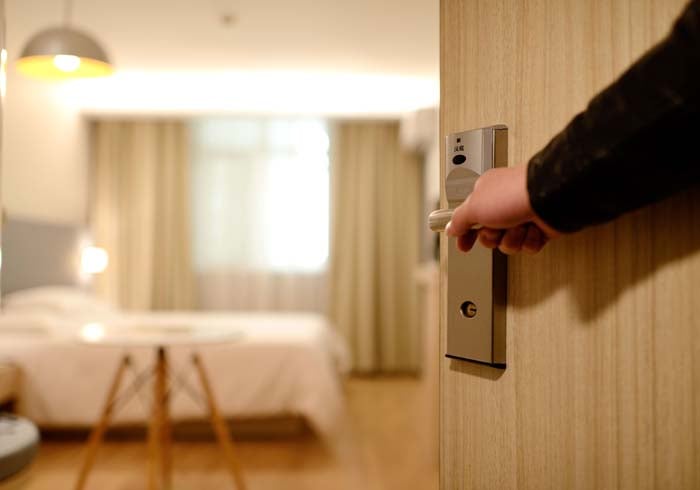 You just landed in Jakarta for the first time. You are exhausted beyond belief. Plus, there is a long list of tasks you have to do before starting your life here. From meeting new colleagues, settling in with your new job, to learning the layout of the neighborhood, the most important thing to do is finding a place to live. However, if you haven't had the chance to look into potential new apartments or houses, the first thing you want to do is to find temporary accommodation. It is important to note that every temporary accommodation has different facilities and services. So, it is your job to find the one that fits your needs the most based on your budget, location, or the amenities it offers. What kind of short-term housing in Jakarta should you consider? Here, we have the answer to that question. 
1. Hotel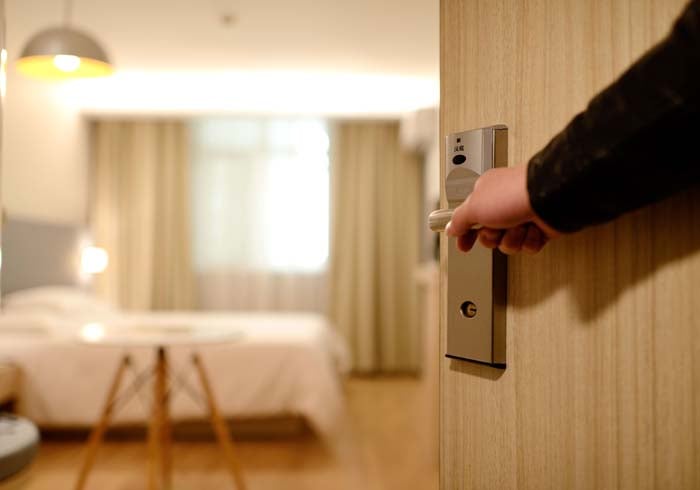 If you have doubts about other types of short-term housing in Jakarta, you could always rely on the traditional hotel. As the capital of Indonesia with high regional and international traffic, Jakarta has constructed a lot of hotels (and resorts) to provide the demand for accommodation for tourism and business. Therefore, it is not surprising that there is an extensive range of hotels from the budget two-star hotels to upscale five stars hotels around the metropolitan city. It is up to you to determine the kind of hotel that fits your budget and needs better.
Read also: Best Websites for Short-Term Rentals in Jakarta
The disadvantage of staying in a hotel is its high-cost, as it is the most expensive form of short-term accommodation. Even though it is possible to find a hotel at a reasonable price, it is still fairly an expensive option. People who are in the city for a very short amount of time (a few days to a week) really like this kind of accommodations. For instance, for vacation or an employee on a business trip.
In Jakarta, you could find a hotel almost anywhere in the city. However, the price and quality, do vary depending on which district you prefer to stay. For luxury and upscale hotels, you will find them in or near the business and commercial districts of Jakarta. For example, Kuningan, Thamrin, Sudirman, or Senayan. The further you are from those areas, the more affordable the hotels are. However, it also comes with drawbacks of having greater distance from public facilities and entertainment and lifestyle centers. 
2. Short-Term Rental
Short-term rentals are a furnished self-contained apartment unit that is rented for a short period (weekly or monthly). It is a flexible leasing option for those who still want apartment-like benefits without the commitment. This type of accommodation is much more affordable, especially for month-long rents. It can be 25% cheaper than staying in a hotel or serviced apartment. Furthermore, there are a handful of websites for you to book a short-term rental in Jakarta. Thus, it makes more convenient for those who are new to the city. 
In Jakarta, there are a lot of options for short-term rentals or housing, although not as many as the traditional hotels. Similar to other accommodations, the short-term rental's quality and the price depends on the individual residence it is located at. However, you will find them the most at apartment towers in densely populated commercial areas (in South Jakarta and Central Jakarta) which are often rented for tourism purposes.
Read also: Best Affordable Neighborhoods In Jakarta
It is important to note that short-term rentals can be privately owned by individuals which in itself possesses a risk. Short-term rental properties owned by individuals at times violate the safety regulations and even the government requirements. Moreover, responsibilities are often burdened to the guests. So, we recommend you to read the reviews of former renters and assess carefully whether a short-term rental property is a safe and comfortable temporary home for you.
3. Serviced Apartment
The serviced apartment is fully-furnished, sometimes includes a kitchenette, with additional services such as 24-hour room service, housekeeping, laundry services, or other hotel-like amenities. Serviced apartments offer a flexible stay. This means that it can be a long-term or short term housing option with monthly, weekly, and even daily leasing. The advantage of staying in a serviced apartment is that it has more privacy and space rather than a regular hotel. At the same time, still having more conveniences than a regular apartment would have. Plus, It is also an economical option for longer stays with a group of people. It can lower the cost of dining out and even offers in-house recreational activities.
Read also: Renting An Apartment In Jakarta
We recommend you who are with their family or companies to consider serviced apartments. Hence, it is not unusual for business executives and their families to stay while looking for a permanent residence when they are relocated or on an extended business trip in the city. It is especially common in Jakarta. That is why you could find most serviced apartments near the business and commercial areas in the Golden Triangle area (Sudirman, Thamrin, Kuningan) as well as other developing sub-districts.

4. Homestay
Homestay is a great way to get to know Jakarta and the culture of its people. You could easily meet new people and join the neighborhood community through your host family. Homestay is probably a great temporary-housing for those who are willing to share their living space. It's also a great opportunity for those people to enrich their knowledge about the country of their stay. It is a very different kind of housing arrangement because the terms of the stay are arranged by the host and the guest beforehand. It includes the type of lodging, length of stay, housekeeping, curfew, and other rules that might need to be discussed. 
In Jakarta, homestays are usually located in residential areas and come in the form of independent houses away from the crowds in the heart of the city. Unfortunately, homestay opportunities are quite hard to come by because they are usually arranged via government or academic institutions, such as student exchange programs. Solo travelers might be able to arrange homestays through social media or websites dedicated to it. However, it is yet a common concept.
Finding the right short-term housing, especially in Jakarta, is an essential start of moving into the neighborhood. It is the phase while you are at your busiest, arranging your house shipments, renovating, and finishing other permits. A good and comfortable (temporary) home to rest after the stressful long day will take some stress away and help you settle in Jakarta. So, from the options above which one is the best for you?