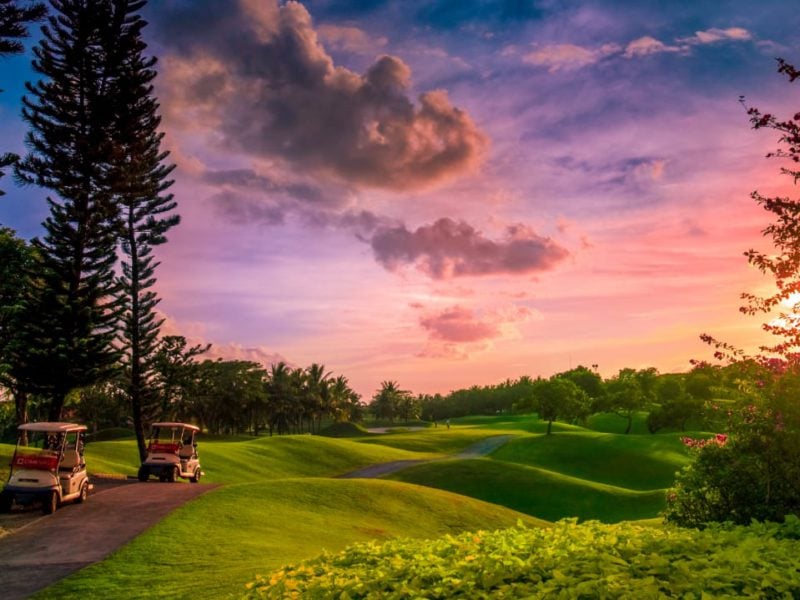 Karawaci is a district and part of Tangerang City, Banten. Karawaci is located in Lippo Village. It has a total area of 13.475 km² and has 16 urban villages. Karawaci is bounded by Periuk and Neglasari urban villages to the north, Tangerang urban village to the east, Cibodas urban village to the south, and Periuk and Cibodas urban villages to the west. This district is quite complete, as you can find many places such as shopping malls, coffee shops, cafes, parks, tourist attractions, and many more. If you're in the Karawaci area, we have collected 5 interesting things you can do!
1. Visiting Kampung Markisa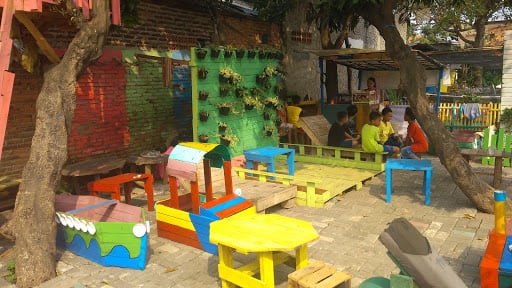 Kampung Markisa is a tourist attraction in Karawaci, and Markisa means "Mari Kita Sadar". Originally, this village was made to enliven the Asian Games 2018 but now it is used as a tourist destination. In Kampung Markisa, you can try its unique cuisine which is Miredagi. Miredagi means "Mie Rebus dan Ginseng" or boiled noodles with ginseng. Such a unique combination, right? Besides trying Miredagi, you can buy hydroponic plants and Tangerang miniature landmarks such as jam gedhe jaksa and kampung Berendeng. This place also has Instagram-able spots too, because the resident's house is colored with various colors. In addition, there are murals that become photo spots.
Address: Jl. Ks. Tubun No.17, RT.001/RW.003, Ps. Baru, Kec. Karawaci, Kota Tangerang, Banten 15112
2. Chilling in Taman Ekspresi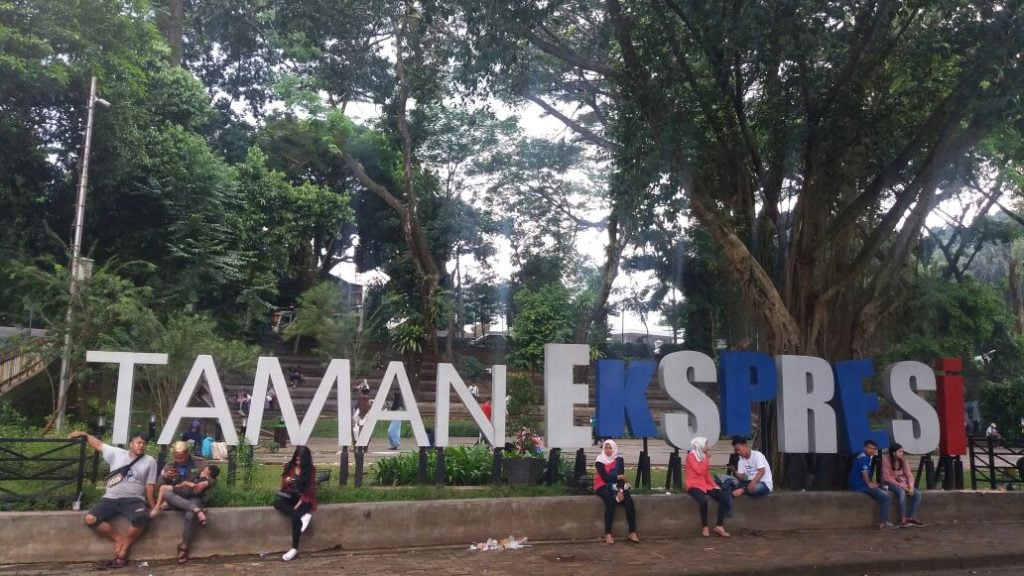 If you're in Karawaci and want to visit a kid's friendly place, you can consider Taman Ekspresi. Located at Jl Pandan Raya, this park is shady because it has a lot of big trees. This park provides a kids playground such as slides and climbers. There is a mini-library that opens from 8 AM till 4 PM from Monday to Saturday. You can rent a toy car and the kids can go around the park with that toy car. Hungry? Don't worry, because there are a lot of snacks you can buy in this park, such as meatballs, coffee, shumai, and other snacks. This park also provides a jogging track and often used by residents in the morning.
Address: Jl. Pandan Raya, RT.001/RW.012, Nusa Jaya, Kec. Karawaci, Kota Tangerang, Banten 15138
Opening hours: 8 AM – 10 PM
Read also : Things To Do in Kemang
3. Enjoying the Evening in Taman Dayung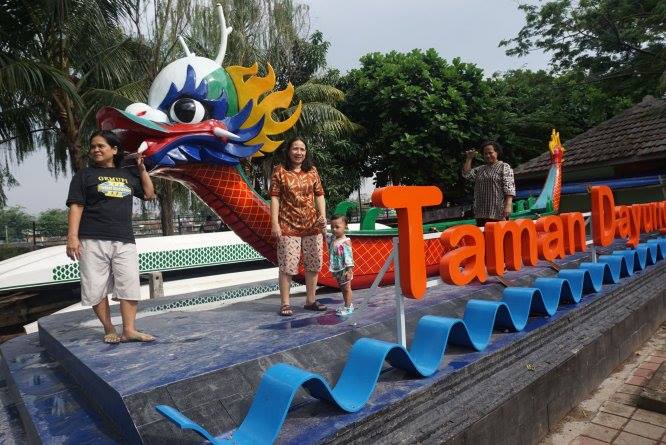 Located at Gerendeng, Taman Dayung is the best place if you want to enjoy sunsets. The location of this park is near Cisadane River, and the area is often used by athletes to do rowing exercises. The park has an icon of a dragon boat equipped with a snake's head, made with fiberglass, and has 8 oars. The dragon boat icon has a variety of colors, so it attracts visitors to take pictures. Taman Dayung is also kids friendly because it provides a playground. Taman Dayung is one of Tangerang residents' favorite places to go because it opens 24 hours.
Address: RT.002/RW.012, Gerendeng, Karawaci Sub-District, Tangerang City, Banten 15113
Opening hours: 24 hours
4. Shopping at Supermal Karawaci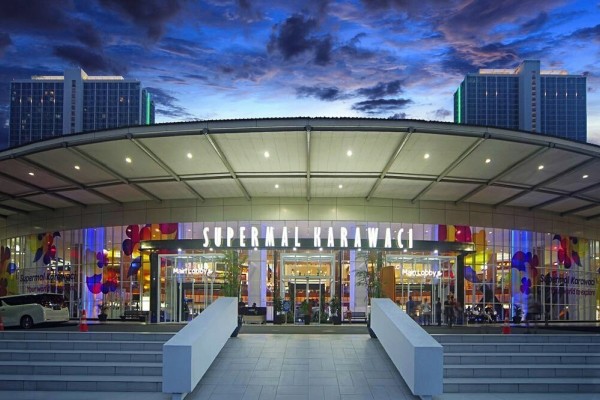 Supermal Karawaci is one of the biggest malls in Tangerang, located in Lippo Karawaci Area. This mall is quite complete and you can fulfill your needs such as electronic and home appliances, entertainments, toys, medicines, cosmetics, fashions, accessories and jewelry, groceries, department store, food and beverages, and many more. This is a place for various restaurants such as Pizza Marzano, Sari Ratu, Shaburi & Kintan Buffet, Fiesta Steak, Genki Sushi, and many more. There is also Celebrity Fitness, one of the largest fitness centers in Asia. If you're looking for entertainment, Supermal Karawaci offers various places you can visit such as Amazone, Inul Vista, Timezone, Lollipop's, and many more.
Address: Komplek Lippo Karawaci 1200 Jl. 105, Jl. Boulevard Diponegoro, Bencongan, Kec. Klp. Dua, Tangerang, Banten 15810
Opening hours: 10am-10pm
Social Media: @supermalkarawaci (Instagram)
5. Playing Golf in Imperial Klub Golf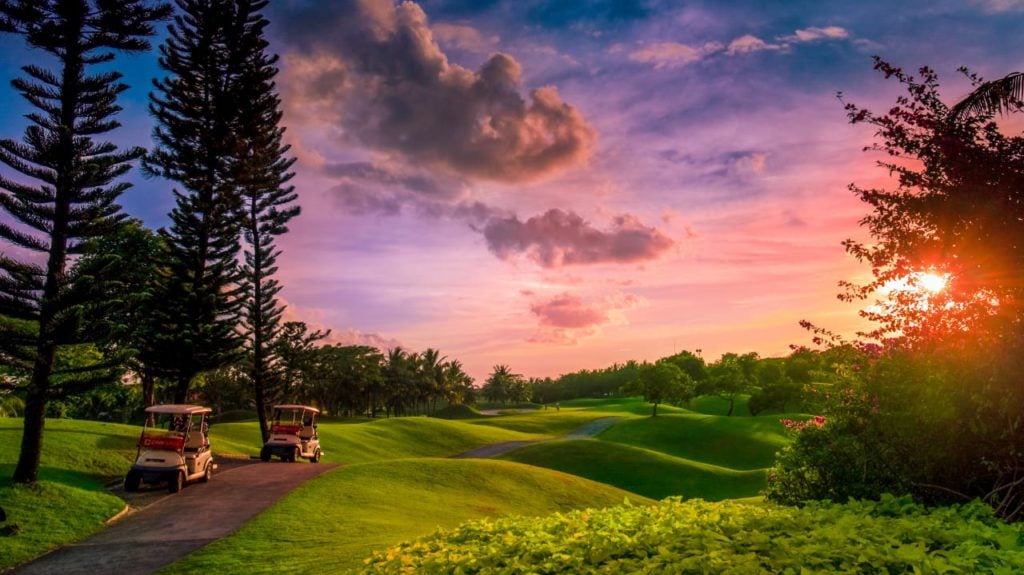 Strategically located in the Karawaci area, Imperial Klub Golf is not far from Jakarta and Soekarno-Hatta Airport. This field has been operating since 1997 and stands on an area of ​​500 hectares with a length of 6,429 meters. There are various facilities offered by this golf club that can be enjoyed by visitors. One of them is a beautiful view in the field and a restaurant that has a sunset bar provides a variety of foods from Indonesia, Western, Korean, and Japanese. Besides, visitors can enjoy the sauna and massage in this golf club. If you want to become a member, there are two programs offered, One Year Individual and One Year Weekday with different prices. One Year Individual costs Rp29.800.000,00 while One Year Weekday costs Rp15.800.000,00.
The difference between those two programs is, One Year Individual valid also on weekends and holidays, while One Year Weekday only valid on weekdays. If you don't want to become a member, the price you have to pay varies depending on the day. On Monday, you have to pay Rp698.000,00, while Tuesday till Thursday Rp798.000,00. If you're coming on Friday, you have to pay Rp898.000,00. For the weekend, the price is more expensive, depending on whether you arrive in the afternoon or morning.
Address: Lippo Village, Jl. Pulau Golf No.2700, Bencongan, Kec. Klp. Dua, Tangerang, Banten 15811
Opening hours: 6 AM – 8.30 PM
So, there are 5 things you can do when you're in Karawaci. We hope that this article can help you find attractive activities in Karawaci, and don't forget to stay tuned in our blog for more recommendations!