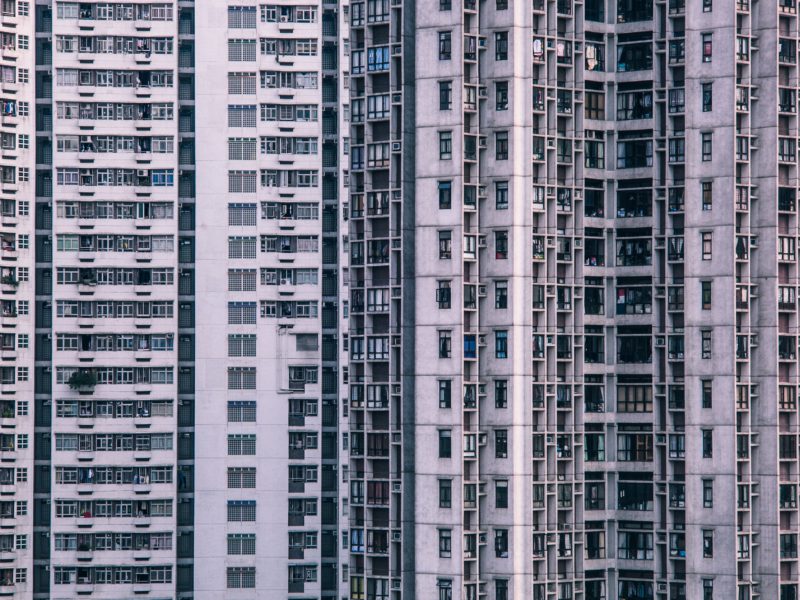 For many people, moving to a new place is a complicated process. Other times, planning the move is even harder than moving itself. You get caught up in imagining the different scenarios and possibilities that you end up not coming to a decision You get too deep in imagining what the area would be like, what kind of friends you would meet, and what new moments or memories you would make there without thinking about the necessary details for you to move first. Whatever your plan is, here are some for moving on a budget.
Thrift shopping
A lot of people move without considering too much about the costs of relocating. Whether it's to buy kitchen utensils, furniture, or office-related items. There will definitely be some shopping happening, but remember that moving to a new place doesn't always mean you need to buy new things too. Remember that there is always the possibility of cutting costs by buying secondhand items. It can really help to just buy second-hand items when possible since moving would almost always have you make economic mistakes at first. So, buying some already used furniture, maybe a printer, or some other used household items can help you out.
A lot of these can easily be found on apps like Carousel. Facebook sometimes have groups specifically for buying and selling used items. Finding second-hand items is also made easier with the rise in popularity for eCommerce websites. There are various websites that not only house new products but also second-hand ones. In the scenario of buying second-hand items, sometimes being lazy is just what's keeping you from getting a great price tag.
Transportation research
Do your part to understand the transportation situation of the area that you're relocating to. Maybe you're familiar with the same level of traffic, or the frequent road rage may take you by surprise. Whatever it is, make sure that you don't overreact (or underreact) to the situation. By knowing the ways to get by, settling down will be much easier.
Try out the public transportation to see if commuting fits your routine for your new place. Try out ride-sharing apps, see if the demand in your new area is high enough that getting a ride takes less than a minute. Or try driving yourself, maybe you are the type of person who doesn't mind driving through traffic or just feel more comfortable using your own car. By trying all of these, you can figure out your main method of transportation and also have a back-up. Keep your apps ready, and you'll be fine! Knowing the options and their corresponding pricepoint can save time and money!
Be thorough in picking your new residence
A lot of people might take for granted the process of finding a new place to stay. Just because you have a lot of money to spare, doesn't mean you can afford to lose time and more money when you made a mistake in choosing your accommodation. Know what type of residence that fits you. Whether it would be an apartment or Kost, for living alone or co-living, close to your workplace/campus or pretty far, all these are crucial factors to consider so choose carefully. One of the ways to do this is to spare some time for viewing.
Yes, viewing means that you should have a list of probable places. Get in touch with the owners, schedule a viewing. Look at the view, do you like it? Is the internet speed good? Can you get the good facilities that you're used to? (e.g. laundry, gym, rooftop) Is it spacious enough for you? Don't settle for less, because settling for less can mean that you will end up with a place that's pretty far from comfort. So, again, being lazy and going with the flow won't help very much here. Ultimately, all of these things will save you a significant amount of money just by picking the right place from the start.
Ask your friends and family for help
A lot of people take it into their own hands when relocating. That's okay, but don't forget the people around you might be of great help. A rookie mistake is to think that you have nobody to help you relocate when you haven't asked at all. Do ask friends and family about your relocating situation because they might hold opportunities that you can't get from being tech-savvy or affluent alone. Who knows, maybe they know a guy who knows a guy that can help you out on finding cheap furniture or great deals for an apartment? Or they know someone who can be your roommate!
Asking friends and family is also recommended as you can compare the output of your notes with their knowledge of your area of relocation. Maybe a piece of information that you get on the internet might sound true, but the same information can sometimes be outdated and your friends and family might know better. They certainly can be helpful in terms of discussing things to do to save money!
From the tips for moving on a budget that's given here, you probably already know that the key is to never be lazy in researching the important stuff. Sometimes being lazy in the first place can get you in too deep with a certain financial burden in the long run. Just pay attention to details for once, it can keep your wallet bulkier than a go with the flow attitude!