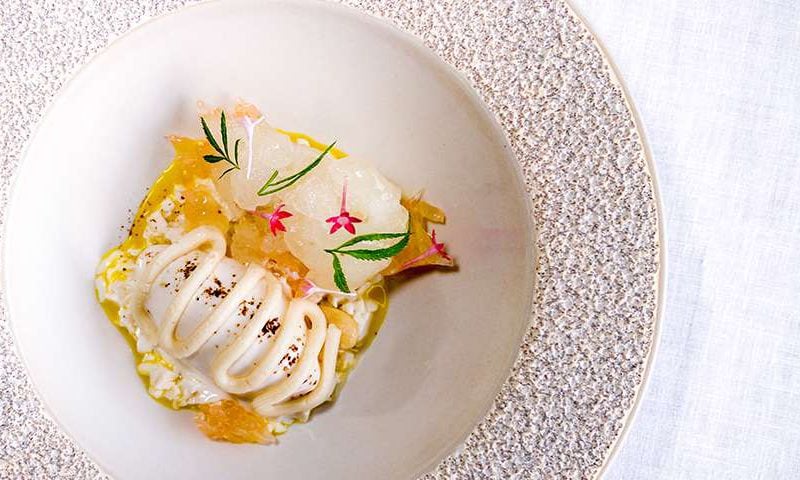 Uluwatu is one of the historical areas on the island of Bali. You can find Pura Luhur Temple and several interesting surfing spots in this area. The name Uluwatu itself has a meaning. The word 'ulu' means 'land end', and the word 'watu' means rock. Surely the restaurants and recreation areas in Uluwatu provide breathtaking views for you!
Here are the 7 best restaurants with the best view and menu in Uluwatu!
1. El Kabron
'A romantic Uluwatu Cliff' is the statement of the El Kabron visitors. The atmosphere of the restaurant brings us very close to the sound of the waves and the fresh Balinese air.
El Kabron is a Spanish restaurant that offers a wide selection of seafood-themed dishes. Enjoying the flavours of Spain right at the end of the coast of the magnificent Bali will give you special joy.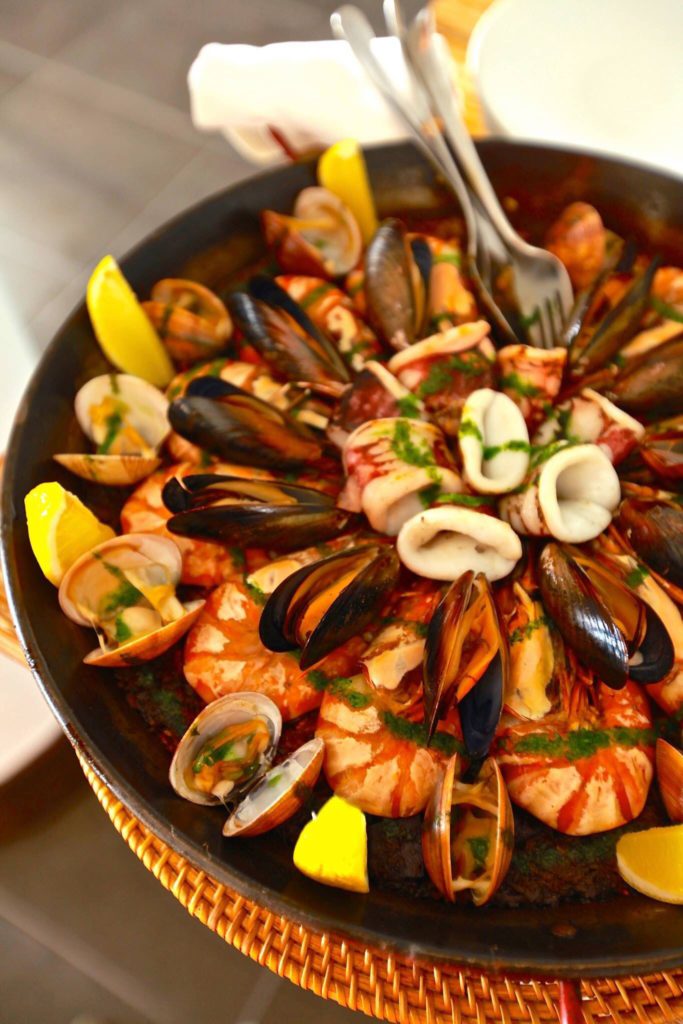 This place is divided into two, usually, you will be offered a restaurant-only or cliff club which gives you the facility to walk to the poolside. You will also be given a welcome drink in the form of Möet & Chandon champagne, as well as wet towels and sunblock.
This special service provides comfort for its visitors. Sometimes they also invite a DJ to be one of the entertainers. They've invited Petit Biscuit before!
For food, you can taste the Paella and Croquettes. Although in terms of taste El Kabron doesn't really stand out, this place gives an experience of ambiance like no other.
Come with your partner to enjoy the sunset in this place!
2. Pit Stop
Light Bites restaurant is a fitting nickname for this small place to eat. Pit Stop serves American and Mexican dishes such as french fries, burgers or burito.
For an assessment of the service and taste of the food, don't ask anymore! Many have fallen in love with their taste. You can enjoy the food at this Pit Stop at night or in the morning, delicious foods are always ready for you!
In terms of location, this Pit Stop is not too fancy. But for just light bites or a short stop to fill your stomach.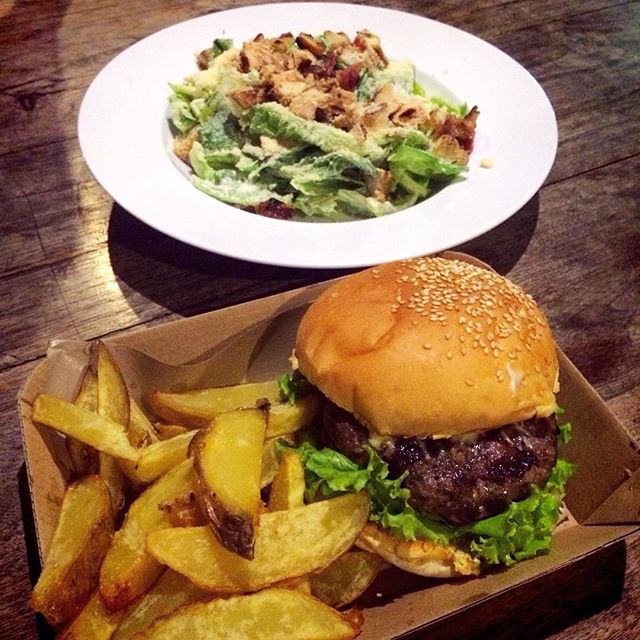 The portions they serve are also quite large, that's why you are guaranteed to be full! Rosemary Lamb Burger with Wedges is one of the many lists of foods that you must try.
3. Single Fin – Blue Point Bay Villas
Who doesn't know Single Fin? With a humble start, Single Fin is now on the bucket list of the coolest must-visit destinations in Indonesia.
Indeed, the place and the view offered by Single Fin is amazing and really priceless. You can see the blue sea and the wooden ornaments that are truly Indonesian.
You can try ordering Chicken Burger, Greek Salad, Single Fin Pizza. These dishes are carefully processed so that the resulting flavours are sure to be delicious. The spices permeate perfectly, making the atmosphere even more beautiful to enjoy.
It is highly recommended to go to Single Fin on Sundays around 16.30, you can enjoy a really beautiful evening view.
Single Fin is known as one of the party bars that never fails to entertain its visitors!
4. Il Ristorante – Bvlgari Hotel & Resorts
Bvlgari Hotel & Resorts is one of the centres of Italian restaurants in Bali. Combining the ideas of Michelin and chef Luca Fantin, Il Ristorante-Luca Fantin was born.
Bringing the success of the award-winning Il Ristorante – Luca Fantin in Tokyo, this Bali branch wants to bring its "homey" atmosphere to Bali in a more elegant and luxurious direction.
Processed food with organic ingredients, with special techniques and recipes from Chef Luca Fantin, make this restaurant quite special among Balinese people. Featured by the unique interpretation of the chef, almost all dishes are blended with a seductive ambience, overlooking a reflection pool and enhanced with soft lighting.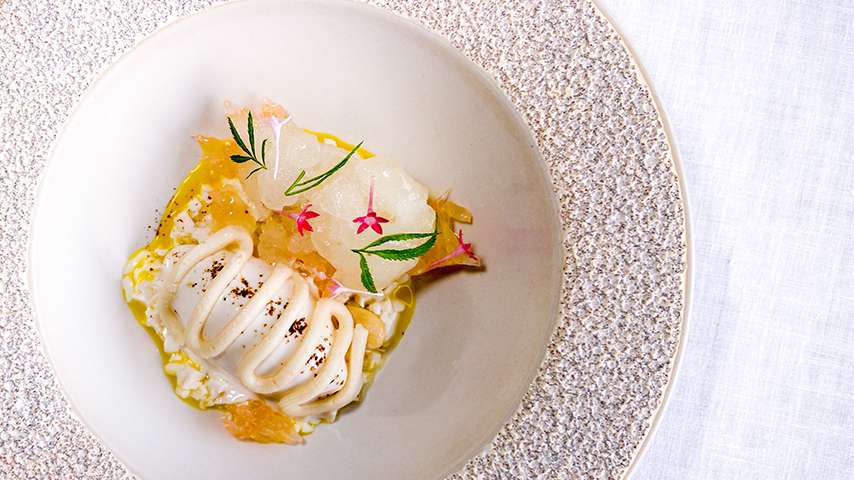 There are only 36 seats provided by this restaurant, so don't forget to make a reservation, Flokqers!
---
Also read: A Complete Guide To Living in Uluwatu, Bali
---
5. Sangkar – Bvlgari Hotel & Resorts
If Il Ristorante serves delicious Italian-style food, Sangkar provides different options for those of you who want to enjoy Indonesian cuisine. Each menu that is served is very thick with the taste of Indonesian spices.
The view from the Sangkar restaurant is also very beautiful. You can sit in the outdoor area, listening to the sound of the waves and seawater, watching the sun and enjoying the fresh air and smell of the sea.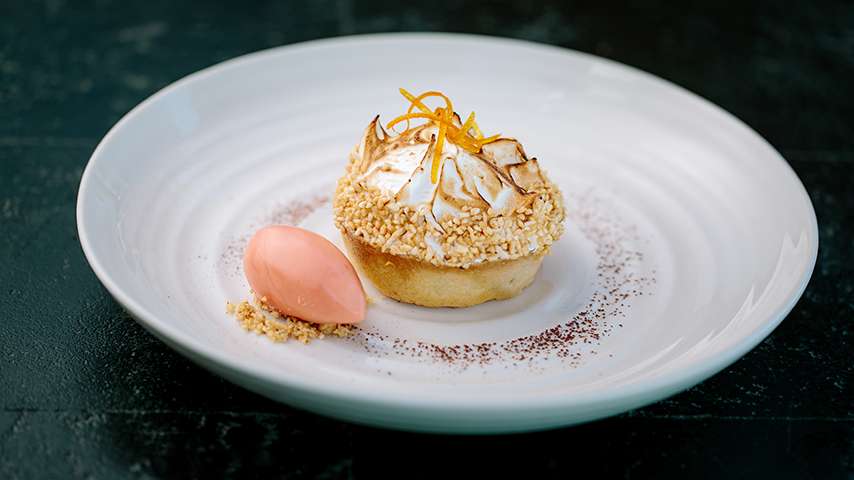 Come in the hours when the sun is ready to set, and sit in the outdoor area, order a cup of coffee, tea, beer or cocktail to complete the moment.
6. Cire – Alila Villas Uluwatu
You will never be satisfied to enjoy the view of Bali from this restaurant. The decorations, placement and ornaments used are perfectly matched. You will really feel like sitting for hours while enjoying the atmosphere alone or with the people closest to you.
Cire is a restaurant that develops eastern Asian flavors with western cooking techniques. Inviting reliable chefs, you can guarantee delicious dishes at Cire.
Cire has a Cabana, which is often one of the photo spots used by many people! A very luxurious place to be at.
The service from Hotel Alila is also really good! This could be one of the destinations that you should consider for your vacation!
7. Cafe La Pasion
This place, which is similar to a cafe in Hawaii, has a very beach atmosphere! With colourful flower decorations and coconut trees around it, you will feel the atmosphere of the Moana film.
In the past, this Cafe La Pasion place was known as Cafe La Vida. This place can really be called a hidden gem because it is surrounded by tall trees which makes it difficult for us to find this Hawaiian cafe.
This very casual place turns out to often hold live music in the evenings. Accompanied by the green view of the trees, and the sound of the sea and the delicious food, you can really feel your vacation and refreshment.
Grab a beer when the music plays, and enjoy the view. And you also should try their Pizza, Flokqers!
---
Those are all the 7 restaurants in Uluwatu with the view and menu of heaven! The price range starts at around 100K – 300K IDR but you will get the experience like no other there, so it will be worth it!
Hope this helps you choose a place to eat in Uluwatu, and see you in Bali, Flokqers!
---
Want to find a rental option for your vacation in Bali? Flokq has several rental options in Bali with well-facilitated rooms and at an affordable price! Click the button below to find out more.
Click Here to Check Out More Flokq's Homes