Others
25 Unique Birthday Cake: From Cheapest to Most Expensive
Perhaps you have thought of this before; what is a good unique birthday cake? Sometimes birthday cakes are too expensive or difficult to bring to surprise the birthday. Here are a list of unique birthday cake recommended by Flokq that might help you.
People also read: 11 Best Places To Buy Birthday Cakes in Jakarta
1. Instant Noodles
For a unique birthday cake that is quite affordable, instant noodles are certainly one of the options. Suitable for those of you who like to eat instant noodles together. Go for the spicy one for a more fun and thrilling experience!
2. Savory Martabak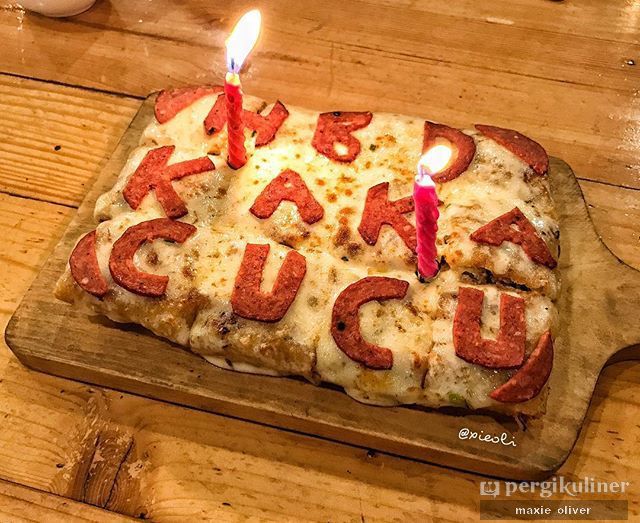 Savory martabak can be another cheap solution. With so many people selling this food at midnight, this savory martabak can be a unique birthday cake that is affordable and popular for those of you who want to celebrate birthdays while chatting.
3. Sweet Martabak
Bright moon or often called sweet martabak is a sweet version of the savory martabak solution. Suitable for those of you who prefer sweet foods to eat while chatting with friends when celebrating their anniversary.
4. Donuts
For those of you who want a unique birthday cake that is sweeter and more filling, try choosing a donut. Stack a few or put a few close together or buy a large package then give a candle to blow and your unique birthday cake is ready! You can also order donuts with letters containing that spells "HBD" or "Happy Birthday".
5. Ice Cream
Another classic and affordable option is ice cream. In addition to its familiar and popular taste, ice cream has a fairly long shelf life, so it won't lose its original quality due to long storage.
6. Waffle
The next recommendation are for those of you who likes sweet foods. Waffle is an interesting unique birthday cakes because it is easy to adjust to your taste. Either drizzle it with syrup or add some ice cream on top.
7. Fried Rice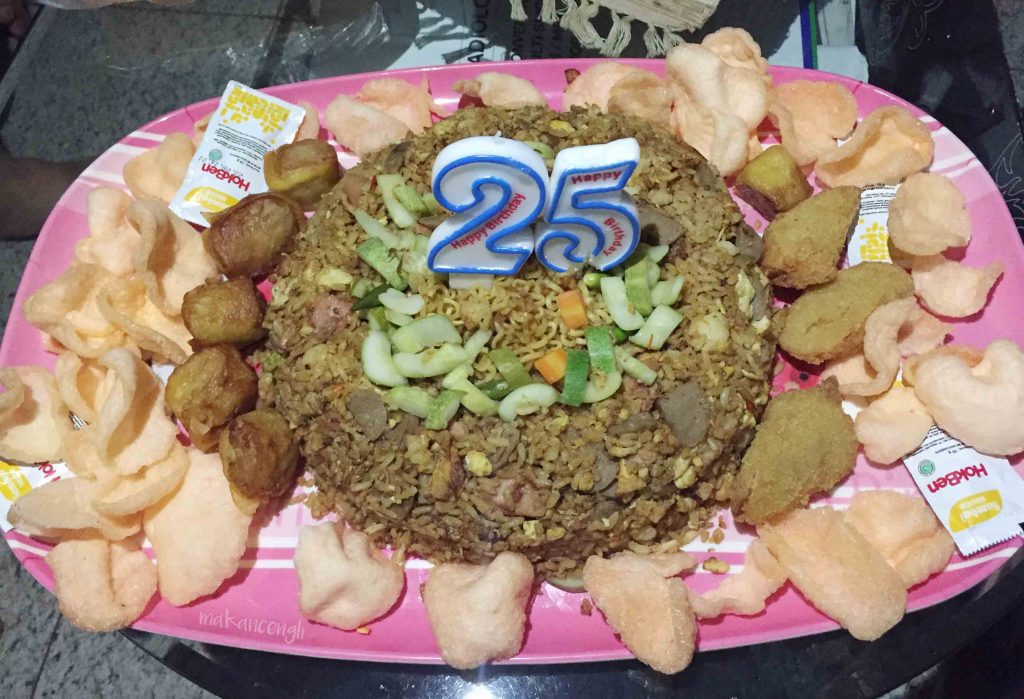 For a menu that is not a dessert, you can try replacing a birthday cake with a unique birthday cake made from fried rice. With the right portion, fried rice can turn anyone's birthday into a joint meal that brings jokes and laughter, as well as a feeling of fullness afterwards.
8. Pizza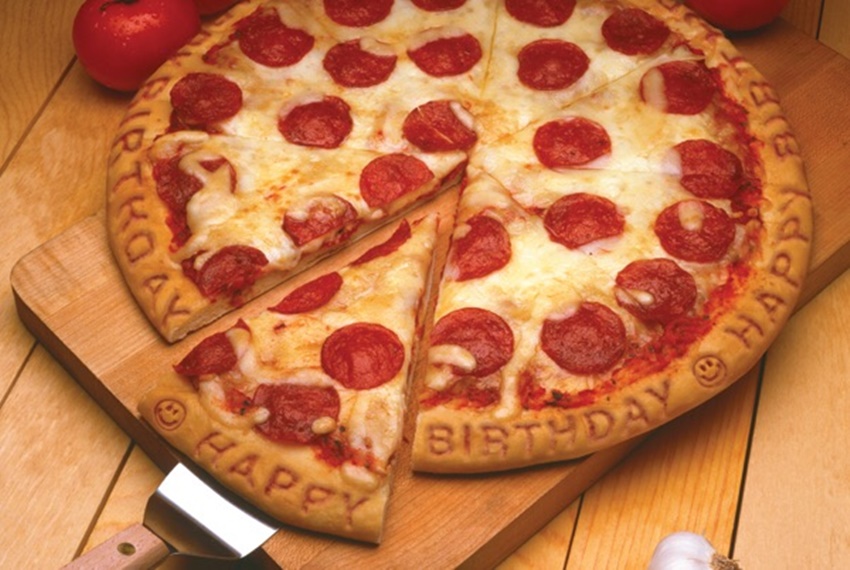 For a unique birthday cake menu that is filling but not a dessert, you can choose pizza. With a variety of toppings that you can choose from along with their sizes, pizza is sure to bring pleasant memories.
9. Burger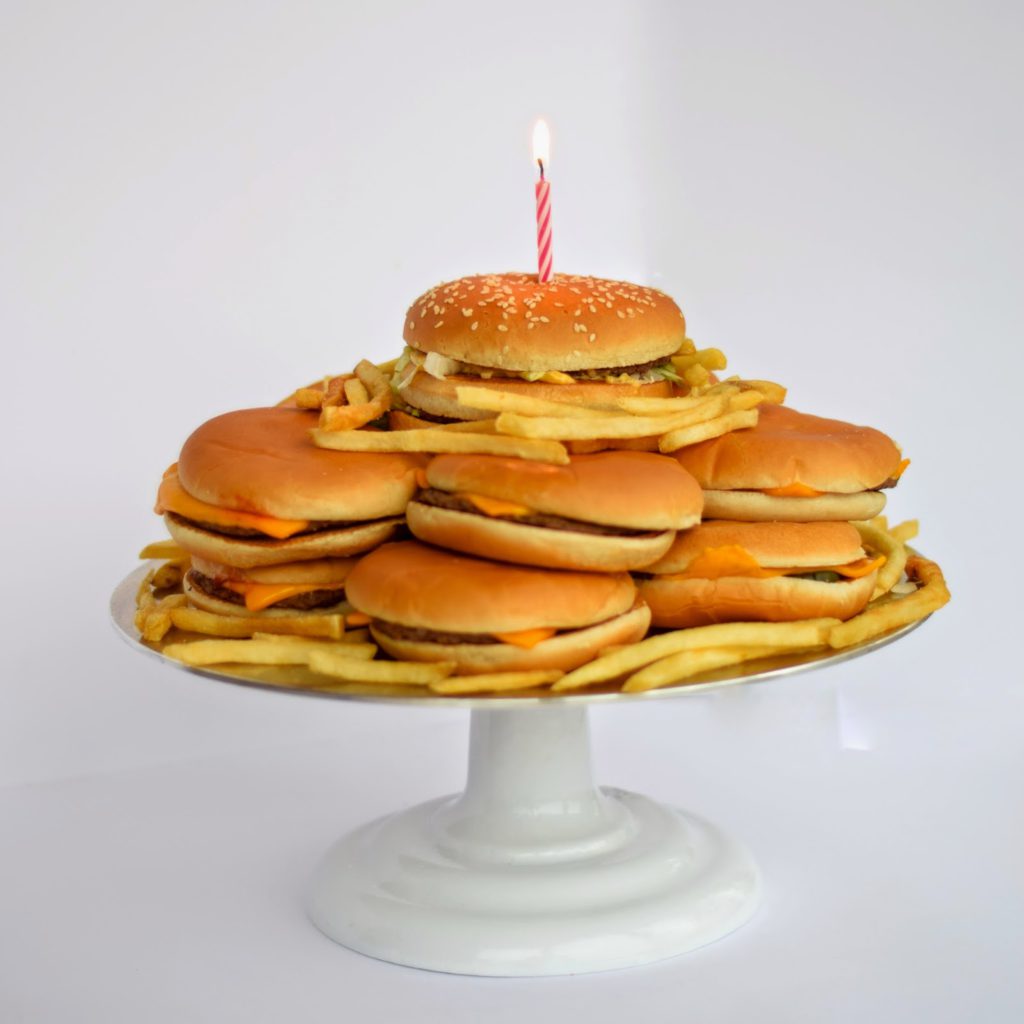 Another western menu that can be used as a unique birthday cake is a burger. Buy burgers in large quantities, stack as much as you can, and become a substitute for your birthday cake! Add potatoes and wax as needed.
10. Fried Chicken
You can also choose this food as a unique birthday cake. Whether making your own or ordering, fried chicken is certainly a food that is hard to hate. Add rice, potatoes or corn as needed for maximum results!
11. Fruit Birthday Cake
For those of you who want something sweet but still a little healthier, fruit cake can be an option. Fruit can be a unique birthday cake because you can adjust it to the preference of the birthday person.
12. Sushi
Apart from asking for a free birthday meal like the one usually provided, you can also prepare a unique birthday cake from sushi with a large portion for your birthday. Make sure to book close to the celebration schedule to keep the taste great!
13. Pancake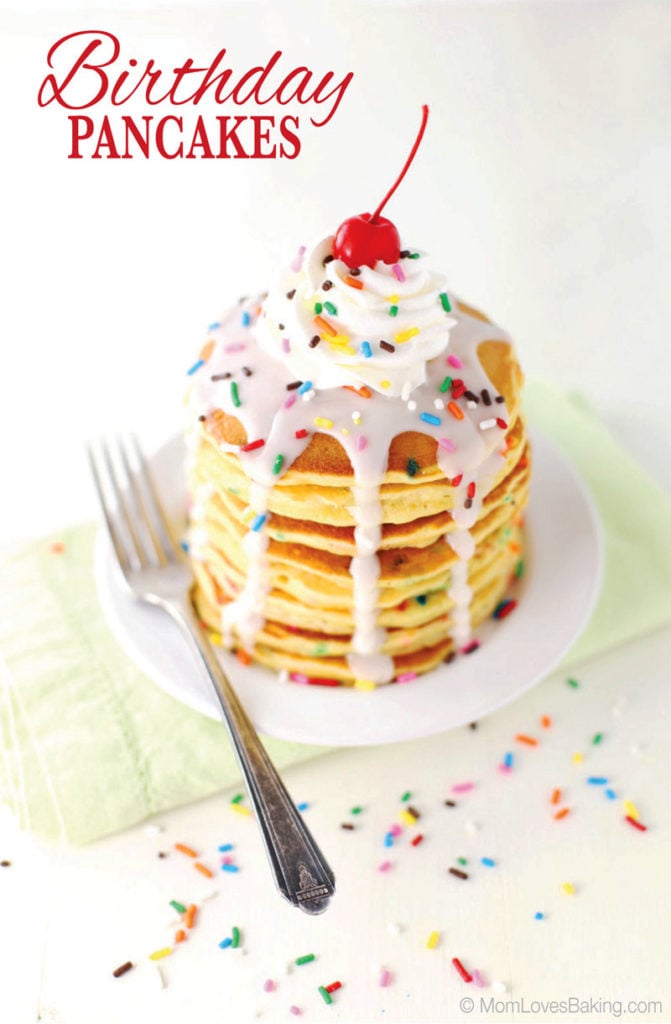 Back to the sweet recommendation, you can make pancakes for unique birthday cakes. Pancakes can be adapted to your taste like waffles, and the portions are also very easy to adjust, especially if you make this special dish yourself.
14. Oreo Cake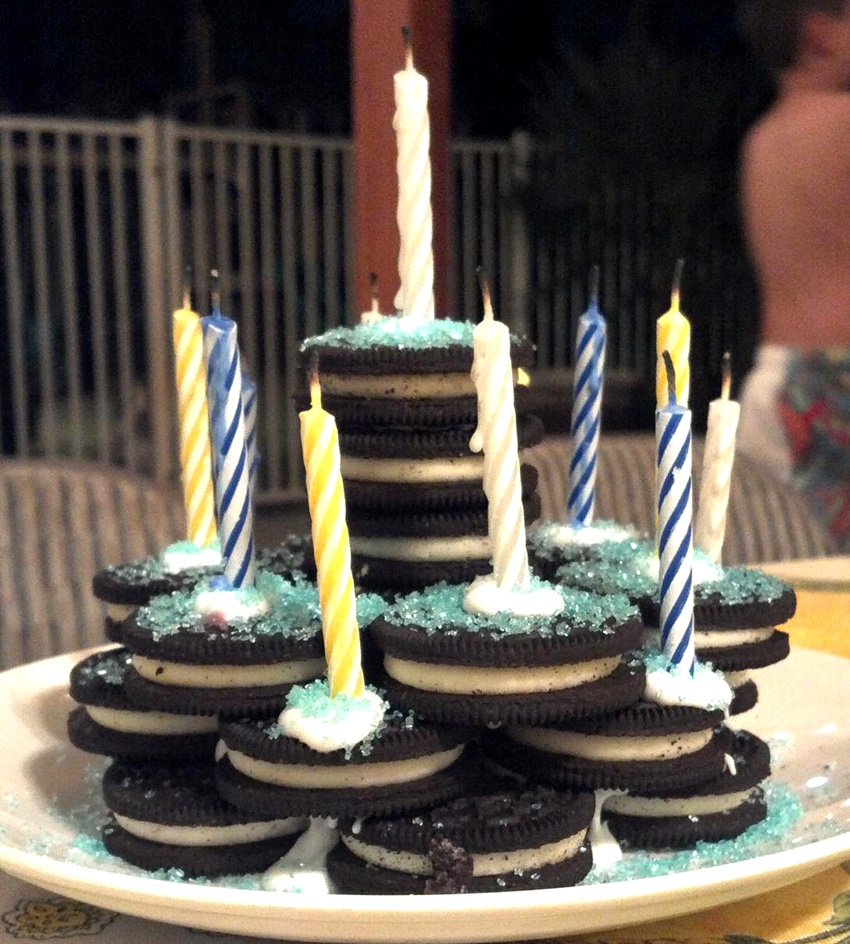 For those of you who want a sweet and guaranteed delicious substitution, Oreo cake can be your unique birthday cake choice. Choose the taste of Oreo according to the preference of the birthday person, and you have a birthday that is not only affordable but also simple and fun.
15. Pudding
For those of you who want something sweet but not a cake, pudding can be a promising unique birthday cake for you. A dish as simple as pudding can be enjoyable if it suits the tastes of the birthday person and their audience.
16. Gorengan
For a small menu whose portions can be flexible and typical of Indonesia, just serve gorengan, of course with special additions. You can make large portions, arrange them neatly, or write and decorate the food here and there and make a unique birthday cake!
17. Pasta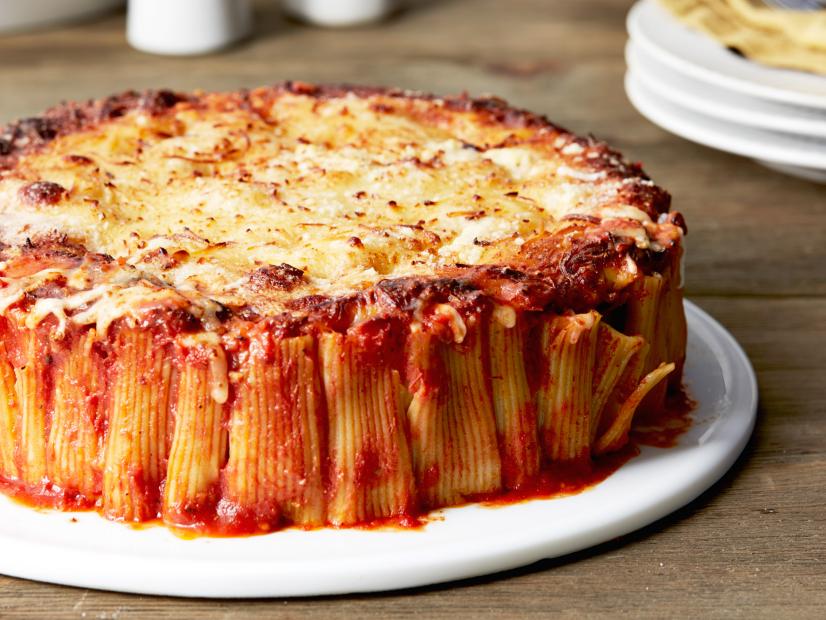 The pasta in question here is rigatoni with bolognaise sauce, not spaghetti or lasagna. Good enough to be turned into a unique birthday cake to celebrate a birthday together.
18. Cubit Cake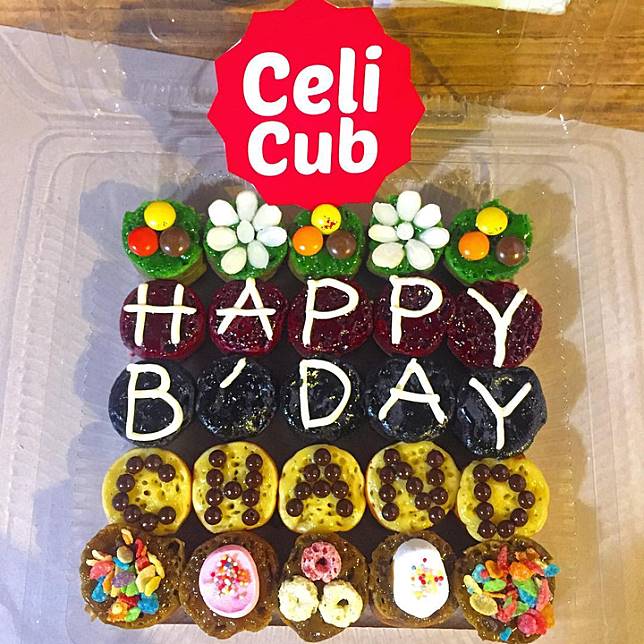 For portions that gradually turn into hills, you can choose the cubit cake as a unique birthday cake. As well as being easy to add and reduce, the cubit cake tends to suit most ages.
19. Candies and Chocolates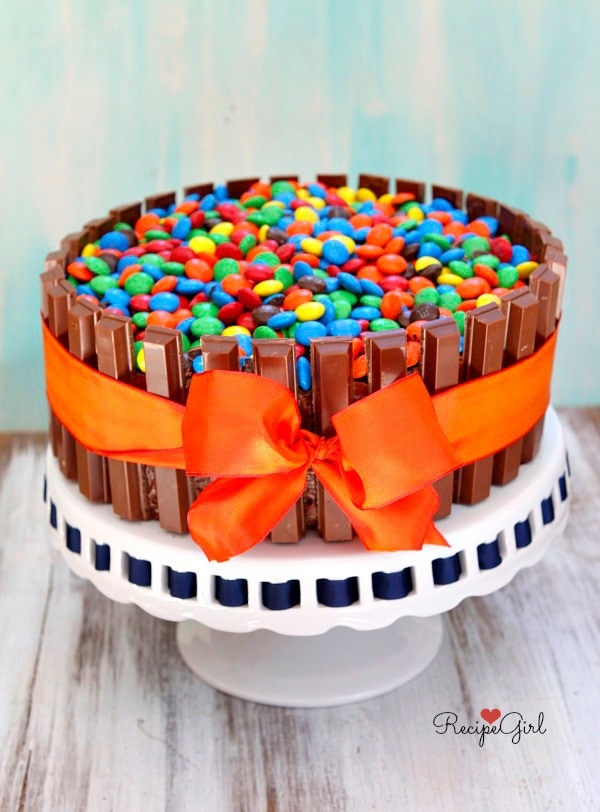 The choice for a unique birthday cake this time is quite similar to a cake in general, but the basic ingredients are neatly arranged with candy and chocolate, not a cake. Just adjust it to the taste of the birthday person!
20. Choux Cake
You can also turn choux into a unique birthday cake. You just need to pile up the choux like the picture above and then add some decorations, such as icing sugar, whipping cream, candles, sprinkles, etc. Easy isn't it?
21. Pasta
Back to the Italian menu for another unique birthday cake, spaghetti served in large portions can be your choice. It's also easy to reheat if you have leftovers.
22. Tumpeng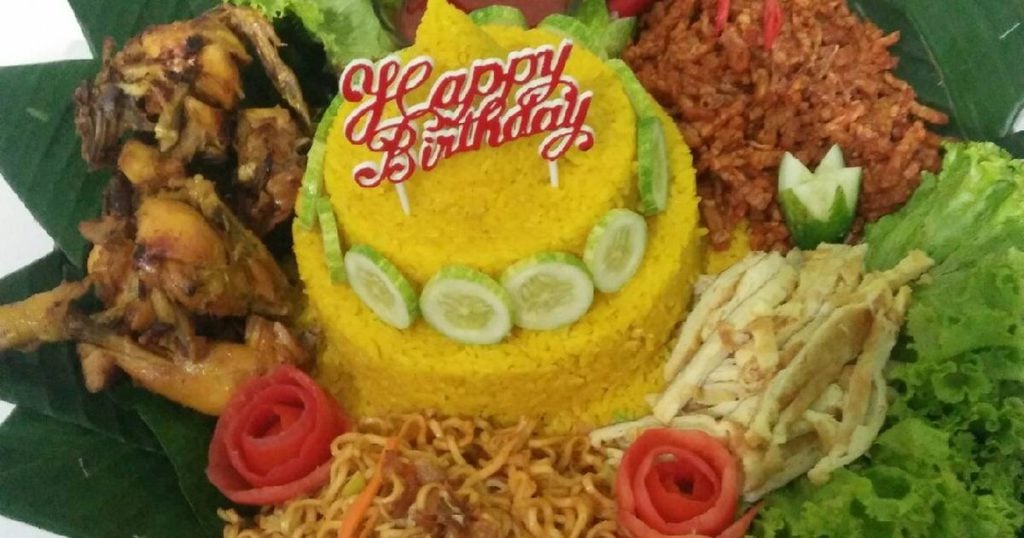 For a typical Indonesian unique birthday cake, of course tumpeng is the winner. With various types of food available in tumpeng, any birthday can be more fun to indulge your appetite.
23. Lasagna
For those of you who like Italian food, large portions of lasagna can be a suitable menu choice for your unique birthday cake. It will be very suitable for those of you who want to try cooking large portions of lasagna or want culinary delights other than desserts or Indonesian menus.
24. Chicken Nugget in Big Portions
Make no mistake, this snack is delicious enough to be raised in portion, eaten together, and still fills you up in the jokes and laughter of birthday celebrations. Whether you buy and cook for yourself, order a fast food restaurant menu, or try to make your own nuggets from scratch, this unique birthday cake has the potential to make a birthday more fun.
25. Big Portion Seafood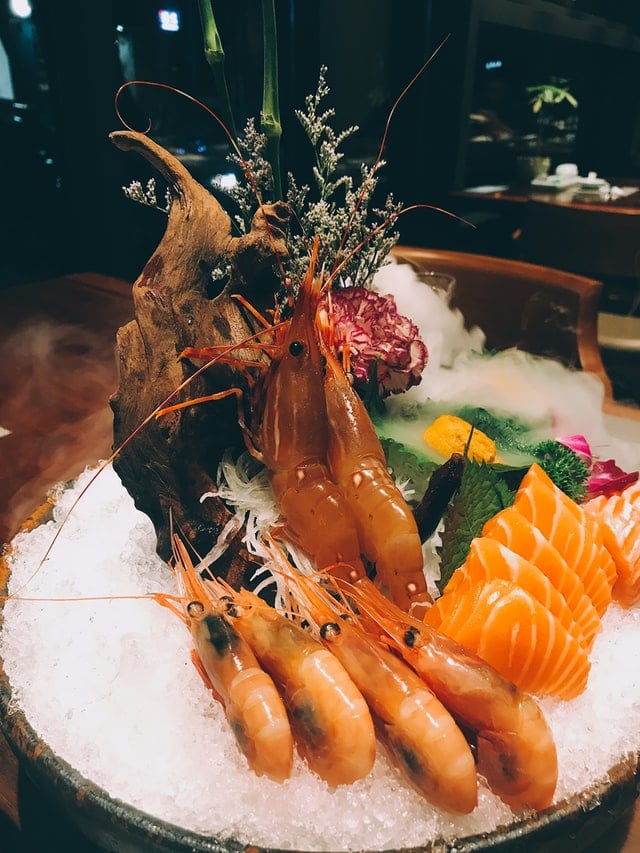 The last unique birthday cake recommendation is seafood. With a large enough portion, whether it's fish and chips or other similar menus, birthday dishes will be fun because you can eat them with friends.
---
That's it! Flokq's recommendation for a unique birthday cake. From salty to sweet, from expensive to cheap, from western to eastern menu. We hope our list is enough to give you some assistance in choosing the right one. Don't forget to put this article in your bookmark so that it is easy to reach as a reference whenever needed!
People also read: Bakeries in Jakarta That You Must Try!