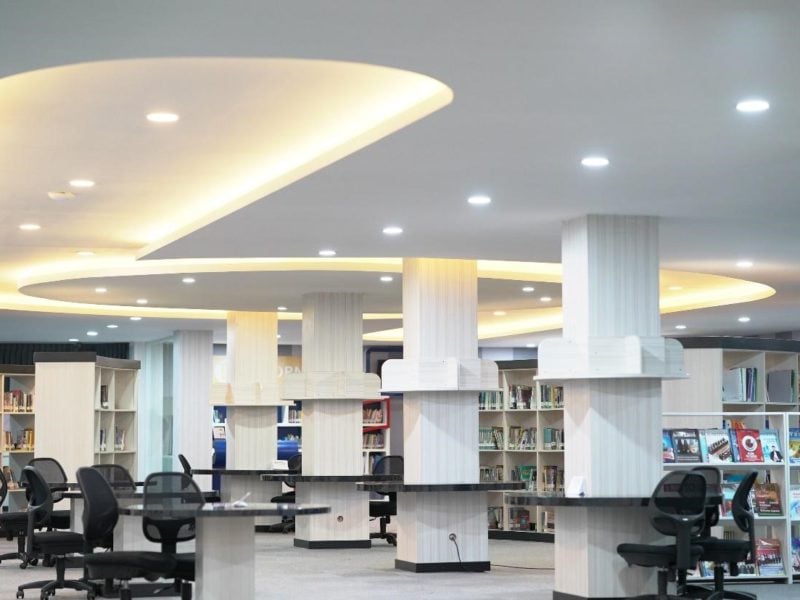 Local Guide
8 Universities in Bali: The Most Prestigious Ones
Education is always important for everyone. Do you have a mind to go study abroad or study outside of your local town? Well, you should put Bali in the first place because Bali is not only about holidays or vacations. You can find everything here, including the universities that you want to go to if you want. So, these are some of the universities in Bali that you can count on and some details about them. Let's check these out.
People also read: 15 Best International School in Bali With High Standard Education
1. Udayana Univesity (UNUD)
The first university that you can count on in Bali is Udayana that is located strategically perfect in Jimbaran. Udayana University is listed as one of the 50 promising Universities in Indonesia published by the Ministry of Education of Republic Indonesia. UNUD has increased a lot since they were first opened and now they have around 13 faculties, 25 master programs, and 10 doctoral programs. If you are wondering about the faculties that they have, there is a faculty of cultural knowledge, medic & health science, law, engineering, agriculture, economics & business, animals husbandry, math & natural sciences, veterinary science, agricultural technology, tourism, social-political science, marine science & fisheries, and also postgraduate program.
Address: Kampus Bukit, Jl. Raya Kampus Unud Jimbaran, Kec. Kuta Sel., Kabupaten Badung, Bali 80361
Opening hours: 8 AM – 4 PM (closed on Saturday and Sunday)
Contact: +62 361 701954
2. Warmadewa University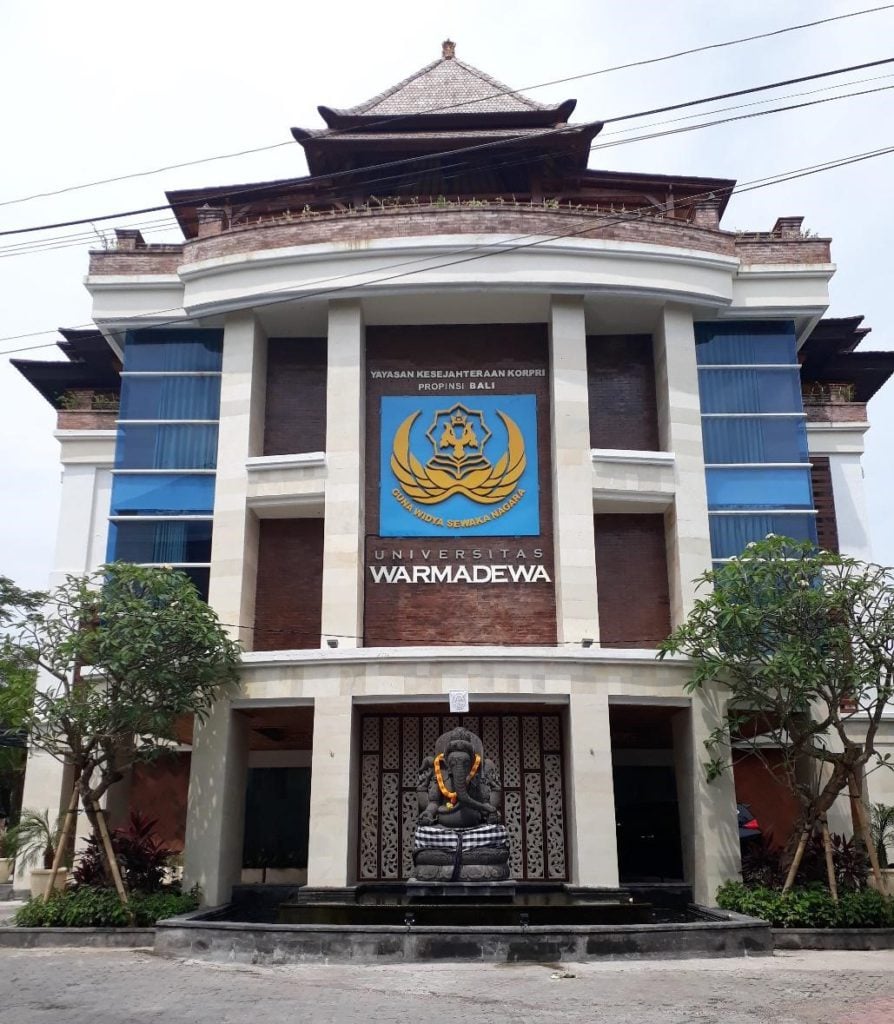 Another place where you can study abroad in Bali is to go to Warmadewa University. Here, you can find some interesting programs that they provide to the students such as Bali Business Foundation Study Program, E-learning, Warmadewa International Program (WIP), Warmadewa International Exchange, and also Warmadewa Language Center. If you are international or local students who want to take the WIP program, they are offering some courses in business, culture & society, ASEAN economics & language. In general, Warmadewa University has 7 faculties and 15 study programs to count on. Not only about those studying sessions, but you can also join the workshops and excursions to enjoy and entertain your day.
Address: Jl. Terompong No.24, Sumerta Kelod, Kec. Denpasar Tim., Kota Denpasar, Bali 80239
Opening hours: 8 AM – 1 PM (closed on Sunday)
Contact: +62 361 223858
3. Pendidikan Nasional University
The next one is Bali's Pendidikan Nasional University. They are having 3 different programs for you such as the undergraduate that has 3 faculties such as economics, law, and engineering. The second one is postgraduate that has 3 different faculties such as a master of law program, master of management, and master of public administration. Last, they have a professional program that is devoted to engineer professional programs only. Besides that, you can find some facilities like a library, polyclinics, lecture & admission room, auditorium, theatre room, Undiknas mart, silent room, thesis examination room, and also the laboratories for engineering, language, computer, and social.
Address: Jl. Bedugul No.39, Sidakarya, Kec. Denpasar Sel., Kota Denpasar, Bali 80224
Opening hours: 8 AM – 9 PM (closed on Sunday)
Contact: +62 361 723868
4. Indonesian Institute of the Arts (ISI)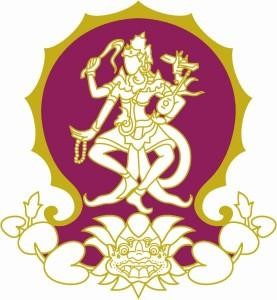 If you are into art, you must be considering the Indonesian Institute of the Arts for your university in Bali. ISI is specialized in arts and design only so you can find everything about arts in ISI. They have a faculty of performing arts and the faculty of art and design that consist of dance, drama, music, puppetry art, art karawitan, fine arts, art craft, interior design, visual communication design, photography, fashion design, and also film. This is the perfect choice for you who like art, right?
Address: Jl. Nusa Indah, Sumerta, Kec. Denpasar Tim., Kota Denpasar, Bali 80235
Contact: +62 361 227316
5. Ganesha University of Education
Alt-text: Ganesha University of Education
Another one is Bali's Ganesha University of Education or Undiksha. There are some study programs that you can find here such as the study program of learning technology, guidance & counseling, primary school education teachers, and also preschool education teachers. They also have complete facilities for the students to use such as the library, telecommunication unit, laboratories, auditorium, seminar room, sports center, theatre room, art studio, student's dormitory, and also language service unit.
Address: Jl. Udayana No.11, Banyuasri, Kec. Buleleng, Kabupaten Buleleng, Bali 81116
Opening hours: 8 AM – 4 PM (closed on Saturday and Sunday)
Contact: +62 361 8890726
6. Indonesia Hindu University
Indonesia Hindu University is the first Hindu university in Bali and in Indonesia. They have undergraduate and postgraduate programs that each of them has several programs inside it for the students to choose from. Also, the faculties that they offer are around 6 such as the information technology & science, engineering, business economics & tourism, cultural knowledge, and education faculties.
Address: Tembau, Jl. Sangalangit, Penatih, Kec. Denpasar Tim., Kota Denpasar, Bali 80238
Contact: +62 361 464700
7. Panji Sakti University
You can consider Panji Sakti University that is located in Bali's Singaraja. They have an undergraduate program that provides some faculties such as social & political science, educational science, law, economics, and agricultural faculties. Besides that, they also serve some facilities that the students can count on such as a library, agricultural laboratory, computer & English laboratory, auditorium, consultation, and law room.
Address: Jl. Bisma No.22, Banjar Tegal, Singaraja, Kabupaten Buleleng, Bali 81125
Opening hours: 9 AM – 1 PM, reopens at 4 PM – 9.30 PM
Contact: +62 362 23588
8. Mahasaraswati University
Mahasaraswati University is a state university located in Denpasar. It was established in 1963 under the name IKIP Saraswasti and was later change to Mahasaraswati University. They have undergraduate programs with a variety of faculties such as foreign language, business and economics, law, engineering, pharmacy, dentistry, and more. Other than that they also provide their students with facilities such as classrooms, laboratory, library, and more.
Address: Jl. Kamboja No.11A, Dangin Puri Kangin, Kec. Denpasar Utara, Kota Denpasar, Bali 80233
Opening hours: Monday to Saturday, 9 AM – 12 PM
Contact: (0361) 227019
That's all! So, which university do you want to go to? Or do you have any other university in Bali that you want to go to?
Want to explore more rental options in Bali before the next trip there? Flokq has several listings for a more affordable option from their offers. Head up to Flokq to find out more!
CLICK HERE TO EXPLORE RENTAL OPTIONS IN BALI