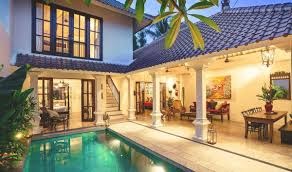 Settling Down
A Guide to Villa Management Companies in Bali and 16 Recommendations!
Bali as one of the world's most famous tourist destinations has grown up so much over the years. The tourism sector in Bali is increasing and affecting the economy in a positive way. Under these circumstances, owning a property in Bali is definitely a promising investment, whether it for personal use or turning it into a profitable accommodation.
Therefore, having a property requires professionals to make it not only profitable but also sustainable. If you happen to have a plan on turning your property into accommodation in Bali, villas are the best choice. And to make it function smoothly, you can ask for guidance by villa property management in Bali.
What is Villa Management Company?
You can think of villa management company as marketers for your property, in this case, your villas in Bali. By hiring these companies, they will hep to ensure your property is well-run and definitely provide a sustainable profits. Most companies offer basic services such as sales and marketing, but the best ones got you covered in all remaining aspects of the investment like finance and accounting and human capital management. As we know, their main goal is to market your asset by providing skillful marketing services to ensure high rental occupancy throughout the year, and ultimately get back to you with lucrative return on investment (ROI).
With the help of villa property management, you can get a competitive business model for your property. The hospitality usually starts from the planning stage until the property is established and running, where they assist in project development and management, and even a design as you wish.
Therefore, this guide is just the one you need to know all about villa management business!
Why Run a Villa Business in Bali?
Turning your property into a villa and start running a villa business in Bali is a great choice to get a profitable investment. With the large numbers of visitors every year coming to Bali, the demand for accommodation is also increasing. And running a villa in Bali is just the right angle to start making your sustainable business.
Lots of Bali's visitors are choosing villas as their accommodation, especially when the usual demand asks for privacy and serenity. Another reason why villas are popular among tourists is that compared to luxury hotels, villas come at a more affordable rate yet with amazing facilities and services.
You can start transforming your property into a villa in Bali with the assistance of a villa management company. As we mentioned, they will provide you thorough services that will set your investment up and running in no time!
Basic Services from Villa Management Company
Each villa management company in Bali offers you a different service, you can always make up your mind and choose the best one that is suitable and fits your standard. But most villa property management comes with basic services that will cover and assist the process of your property management.
Here are some of the basic services offered by villa property management in Bali:
1. Sales and Marketing
One of the important parts in making your villa known by the customer is sales and marketing. Villa property management is ready to help you handle the sales and marketing issue by managing reservations, creating pricing strategies, and analysing market demand and trends.
With the help of a management company, your property will have the opportunity to receive maximum exposure. Some of the work to achieve this is by establishing a digital and social media presence or by direct sales and maximizing e-commerce for global sales.
2. Operational Management
Running on operational management is also one of the services provided by villa management companies. Some of the work to ensure the operation in your villa runs smoothly is by securing or fueling groceries and other supplies, and optimize villa's staff for hospitality such as guests' check in and check out.
3. Human Capital Management
Villa management companies are ready to help you take care of the human capital management in your property. Most villa property management provide a service where they also work in team evaluation, team development, recruitment, and internal training to make sure that your villa is run by the best talent and workers.
4. Finance & Accounting
Finance and accounting might not be your areas, but you don't have to worry, 'cause management companies also take care of the finance and accounting issue in your property. Some of the work that they do in the finance area are monthly financial reports, procurement and purchasing, taxes and optimizing costs.
5. Project Management
Some of the work that includes project management done by property management companies are related to legal documents and licenses. They also will support you with design and architecture view, and even the constructions such as consulting with corporate engineers.
Where to Start: Best Villa Management Companies in Bali
There are several options of villa management companies in Bali that can be your consideration. To help your choice easier, here are some of the best villa management companies in Bali.
1. Flokq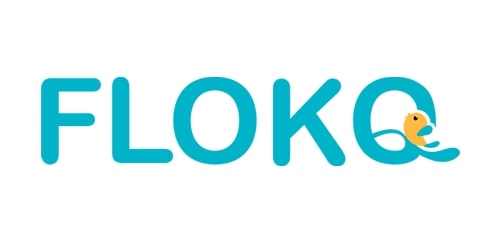 Flokq is a villa management company located in Bali that can help you get customers for your Bali villa. Although a new entrant in Bali, Flokq is the largest property management company on this list, and manages more than 12000 units across Indonesia with a dominating presence in its capital Jakarta. Unlike others, Flokq does not do short term rentals – this can be very beneficial to the property owner both in terms of reducing maintenance costs and improving occupancy rates. Flokq primarily takes the role of marketing, technology for payments and customer service, however, Flokq can also help property owners with property maintenance.
Contact: +6281223807171
Website: flokq.com/bali
2. Nakula Villa Management and Rental
Nakula Villa Management and Rental offers you property management in Bali with creative designs as their greatest strength. They also provide efficient sales and marketing with up-to-date tactics, optimizing pricing management where they make sure facilities available are worth the prices, excellent daily operations services, and optimal property maintenance.
Nakula Villa Management and Rental are a great choice as they provide service with 0 commissions, meaning that they take 0% commissions and only profit when your property is profitable.
Office address: Jalan Nakula No. 9, Legian, Bali 80361 – Indonesia
Contact: +62 361 731829
Email. info@nakula.com
3. Morise Hospitality

Morise Hospitality offers you excellent hospitality to your property's management. They commit to deliver a quality with high standard service, manage your property to a memorable villa for guests, run the management with ethical conduct such as honesty, respect and fairness. Morise Hospitality also ensures to build a good relationship between team, owner, guests and even suppliers.
Office address: GoWork #315 Park 23, 3rd Floor, Jl. Kediri, Tuban, Kuta Bali 80361
Email: info@morisehospitality.com
4. Simons Property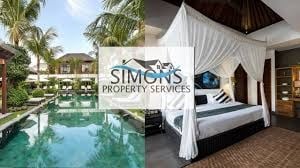 Simons Property as a property management company in Bali provides two main sectors of their services which is management service that includes staff recruitment and training, villa operational, and reports. And marketing services that include distribution, direct booking through websites, and local agencies to promote your villa property.
Office address: Jalan Buana Raya, Buana Mas Indah D1/2 – Padang Sambian, Denpasar Barat 80117 Bali, Indonesia
Contact: +62 812-3639-1239 // +62 813-3831-8881
Email: info@simonsproperty.com
Read also about Best Coliving Space in Bali
5. Nagisa Bali Property Management

Nagisa Bali Property Management is a professional villa management company based in Bali and specialize in managing villas to provide first class accommodation. The service offered by Nagisa will give you the best value for money. Some of the Nagisa loyalty are personalized services, affordable price and unique villa design that definitely will be a good thing about your villa property.
Office address: Jl. Nakula No.5p, Seminyak, Kec. Denpasar Bar., Kabupaten Badung, Bali 80361
Contact: (0361) 490165
Email: info@nagisa-bali.com
6. Bukit Vista Villa & Property Management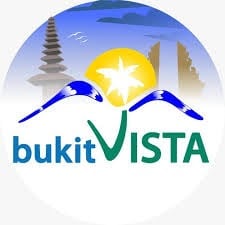 Bukit Vista specialize in managing luxury property in Bali such as villas, hotels, guesthouses and resorts. With Bukit Vista services, you don't have to worry about the price as they only take commission from the total inbound bookings. Bukit Vista offers a free property management consultation where you will get lots of benefits such as support service, digital marketing optimization, revenue managers and transparent reports.
Office address: Jalan Anggrek I5 No. 2, Sektor Bunga, Jl. Puri Gading, Jimbaran, South Kuta, Badung Regency, Bali 80361
Contact: +62 82144852667
Email: propertypartners@bukitvistabali.com
7. Bali Villa Management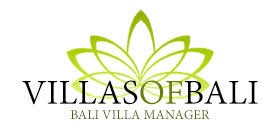 Bali Villa Management is a villa management company that is ready to help and assist you to manage your villa property and make some commercial goals. With the help of Bali Villa Management, you will get lots of services provided such as professional villa operational team, digital marketing to promote your villa, and even financial management like accounting reports or staff salary.
Office address: Jl. Tunjung Sari No.69, Padangsambian Kaja, Kec. Denpasar Bar., Kota Denpasar, Bali 80117
Contact: (0361) 9004777
Email: info@balivillamanagement.com
8. Bali Management Villas

Bali Management Villas is one of the top villa management company in Bali as they have more than 10 years of experience, their service will help you manage your property such as maintenance, revenue until outstanding guest service standards.
You will get lots of benefits when working with Bali Management Villas since they offer many loyalty like maximizing your property profits, transparency guarantee, with no monthly fee and commission fee only 15% from your bookings.
Office address: Jalan Raya Kerobokan No. 5x, Badung Bali 80361
Contact: +62 (361) 9342 033
Email: contact@balimanagement.villas
9. iNi Vie Hospitality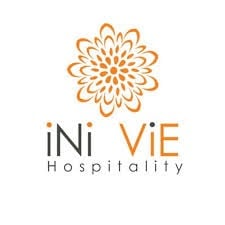 iNi Vie Hospitality offers you a professional team to manage your villa property in many aspects such as hiring staff, maintaining daily operational and services, marketing, financial management as well as contract or legal activity.
This villa management company specializes in full resort or complex villa management. They also provide a concept consultation for creative architecture and interior design that will boost your villa property value in the future.
Office address: Jalan Gn. Tangkuban Perahu no 888 Kerobokan Kelod, Kerobokan, North Kuta, Badung Regency, Bali 80361
Contact: +62 82144943189
Email: info@inivie.com
10. Bali Luxury Villas Management
Bali Luxury Villas Management provides a hospitality service for your villa property and also management aspects such as operational, administration, marketing and professional staff. With the help of Bali Luxury Villas Management, you can expect your villa to achieve great customer satisfactions with good revenue.
Office address: SIMPANG SIUR SQUARE, Jl. Setia Budi, Kuta, Kabupaten Badung, Bali 80361
Contact: (0361) 754344
Email: info@baliluxuryvillas.com
11. Villa Property Management | VPM Bali

Villa Property Management is one of the villa management company in Bali that provide villa rentals, property maintenance, and event organizer. You can trust your villa management with VPM as their goal is to increase revenue as well as achieving customer satisfaction. With more than 14 years of experience, VPM Bali is ready to help you manage your villa property.
Office address: Jalan Raya Bumbak, Jl. Umalas No.124, Kerobokan, North Kuta, Badung Regency, Bali 80363
Contact: (0361) 4741630
Email: info@vpmbali.com
12. Elite Havens

Elite Havens provide services of property management and ensure the property will run in a high-standard that will bring a guests satisfaction. Property management services include full responsibility of villa commercial operations and increase the revenue along the time.
Trusting your property management to Elite Havens is a good investment as they will hold regular inspections in order to ensure your property meets their standard especially in operational and daily maintenance to deliver the best luxury guest services.
Office address: Jalan Raya Semer, Banjar Semer No.883, Kerobokan, Kec. Kuta Utara, Kabupaten Badung, Bali 80361
Contact: (0361) 737498
Website: elitehavens.com
13. Bali Icon Property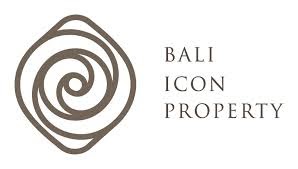 Bali Icon Property as a villa management company in Bali is ready to assist you running your property and achieving good income. They offer 6 benefits of their services such as customized distribution where they optimize marketing aspects, listing optimization to help your property get recognized, hassle-free offers as they provide professional staff, income and profit increasing, 24/7 guest services and transparency during the contract.
Office address: Jl. Umalas II, Kerobokan Kelod, Kec. Kuta Utara, Kabupaten Badung, Bali 80361
Contact: +62 81238485603
Email: info@bali-icon-property.com
14. Seven Stones
For those looking to buy or sell villa property in Bali and also want to start business entities that can have a good impact on local communities, Seven Stones is the company to go. This company goes with three main services. Other than the basic sales and marketing services, Seven Stones also provides private and confidential legal advisory regarding the regulations and licenses in Bali. More on that, this company can also further refer you to related professionals, government agencies, and also banks.
Address: Jalan Sunset Road No. 777, Seminyak, Bali 80361, Indonesia
Contact: +62 (0) 877 7711 7701
Email: hello@sevenstonesindonesia.com
Website: sevenstonesindonesia.com
15. Balitecture
Balitecture aims to make your villa management as easy as possible. The services from this company come with two types, Basic Management and Complete Management. Basic Management plan is perfect if your property already has staff for cleaning, cooking, airport transports, and general maintenance. While the Complete Management plan is suitable when you want Balitecture to take care of all the stuff, from bookings and guest management up until maintenance. What's also great is that Balitecture offers a free consultation session which can help you find out ways they can provide services for your property!
Address: Jl. Tegal Cupek No.2B, Kerobokan, Kec. Kuta Utara, Kabupaten Badung, Bali 80361
Contact: +6281227847577
Website: www.balitecture.com
16. Lovel Bali

Lastly, we have Lovel Bali. This company projects itself as a villa management company with high standards as they provide assistance and guidance in the fields of operations and marketing with the aim of preparing promising accommodations for the exclusive hospitality market in which they want to compete. Their method is also interesting, as they will not invite a property into their portfolio which they wouldn't be willing to book themselves. To uphold the highest maintenance of your property, they will not only include the property itself, but also the cast of staff which is needed to operate the accommodation properly. Definitely one of the best villa management companies in Bali!
Address: Jalan Dewi Sri No.23 Kuta – Legian 80361
Contact: +62 821 4567 1413
Email: info@lovelbali.com
Websites:
---
You can also read about Airbnb Management Bali
---
How to Choose the Best Villa Management Companies
Choosing a villa management company is important as they will work out with your property and have to make your villa stand out along the process from the beginning until the end of it. Therefore, you need to choose your villa property management wisely. Here are some tips on how to choose the best villa property management for you.
1. Pricing System
Generating the best profits by minimizing expenses without compromising on quality should be the priority of your chosen villa management company. Choosing property management that charges a commission based on the published rate is better in the long term. This pricing system will motivate a villa property management to implement the best pricing strategy and actively manage distribution channels.
2. Support Availability
Efficient communication and transparency between the property management and owner is the key to achieving good results. Villa property management should be able to give full-time support to villa owners and guests. Villa owners should be able to express concerns anytime, while a dedicated villa staff should be available on call for your villa guests in case any problem arises.
3. AirBnb Host Performance
A villa management company should be able to handle e-commerce and ensure your villa is available on online booking sites like AirBnb, while the best villa management company is working out to make sure your villa is stand out on the search results. This ultimately leads to higher traffic, more conversions, better occupancy rate, and increased revenue.
So that's basically all you need to know for villa business in Bali! From knowing the basics of vila business up until choosing the best villa management company, this guide will certainly have you ready to start your business.
---
You can also try a new experience of living in accommodation with Flokq! Flokq offers new comfortable accommodation with the co-living concept that you can rent during your stay.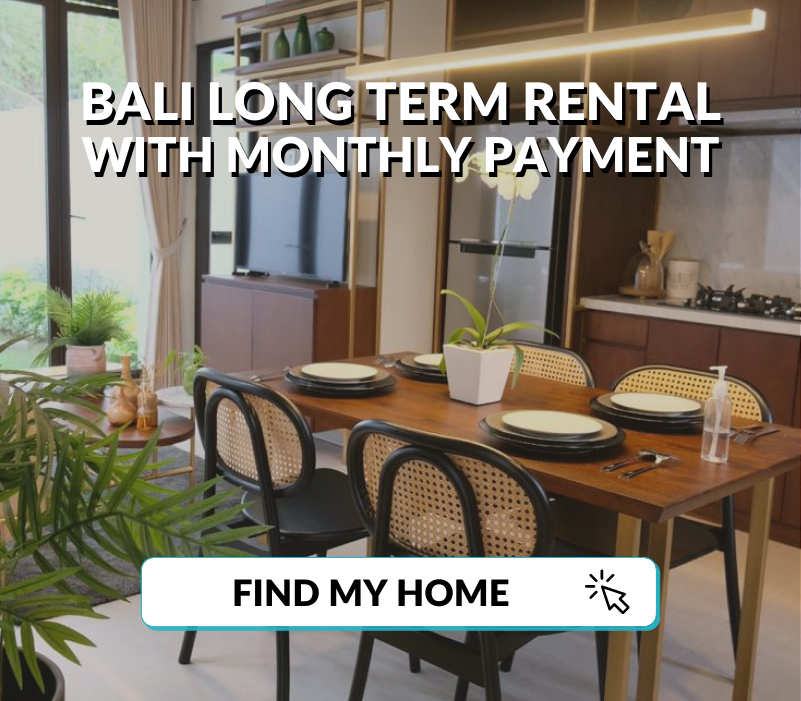 Want to know more? Reach us at +62 813-1490-5690 or click the button down below!
Click here to check out Flokq's Units in Bali