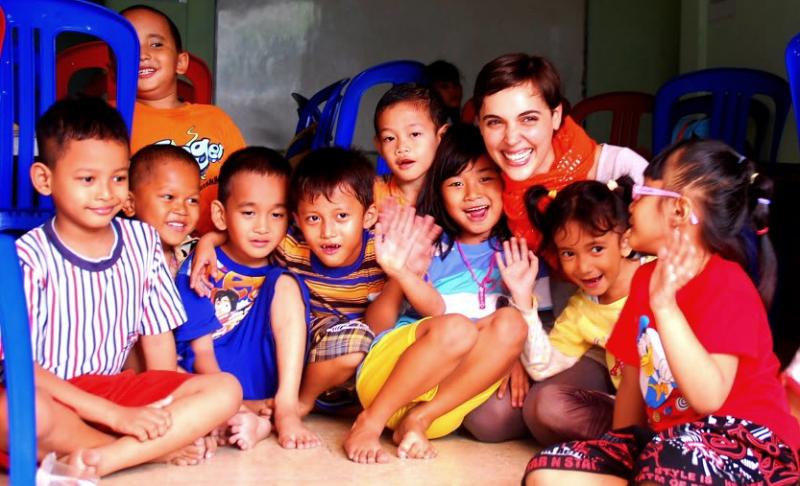 During your busy schedule, you can try to join some volunteering programs that will give you a sense of purpose and help you to connect better with other people. Choosing the right place to volunteer is not that hard when you have the right resources and information about where and what to give. East Jakarta is also not the most elite areas like in any other areas in Jakarta, which gives people plenty of opportunities to help around these areas. There are several options for volunteering programs and opportunities in East Jakarta that you can choose in different fields such as book interest, humanity, disasters, etc.
They also receive donations in many ways including materials possessions (money, things), or supports that you can choose according to your preferences. If you are an individual or coming from an institution or organization you can also try to collaborate and become sponsors by contacting one of them. After all, volunteering programs will depend on your heart and capabilities to give. Here, we try to help by giving several options of volunteering where you can try to join and contribute.
1. Rumah Taufan (Taufan Community)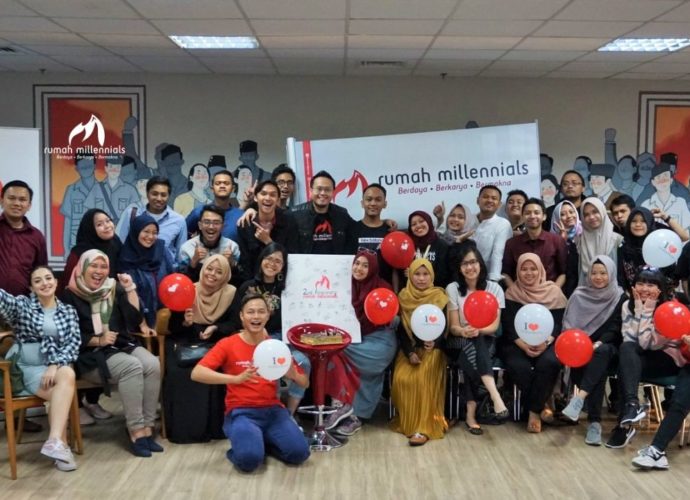 Taufan Community is a community of volunteers for children with cancer and high-risk illness. Together we can lighten each other's burden and share some joy. The vision from this community is to give moral, financial, and material support for children with cancer and high-risk illness. The mission is to design, implement, and grow programs as bridges of kindness between volunteers and donors, and families of children with cancer and other high-risk illnesses. The programs designed by Rumah Taufan include 2 things which are core programs and ad-hoc programs. The core programs include support visits, home visits, and bangsal visits. The ad-hoc program includes a fun trip, care4, #careforchildrencancer, charity art festival, Kamubisa, & independent patient fund. Rumah Taufan also receives donations in cash for buying foods, paying room rented near the hospital, transportation cost and even school tuition fees for the patient's siblings as well as small capital for the parent to start a micro-business that can be managed while caring for their ill child., or in-kind donations (necessities) such as Diapers, milk, underpads, wet tissue, toiletries, socks, toys, dolls, DVD player, stroller and wheelchairs.
Contact Us:
Address: Jalan Kayu Manis no 6 RT002, RW 005, KAV 7. Kelurahan Balekambang Kecamatan Kramat Jati Condet, East Jakarta 13530
Phone Number: 6212-9609-6095
Social Media:
Facebook Page: Komunitas Taufan
Instagram Page: @komunitastaufan
Website: www.komunitastaufan.org
2. Komunitas 1001buku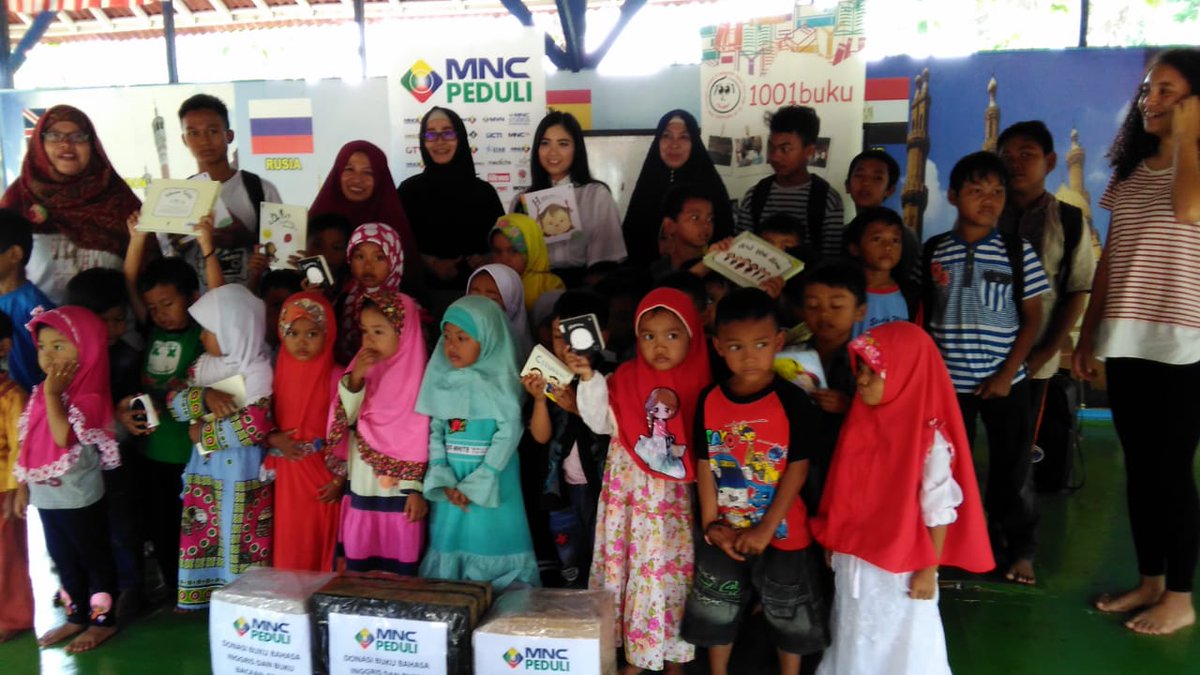 1001 buku Community is a non-profit organization in the field of literature and becomes a volunteer & manager of children's reading parks. 1001 buku was established in Mei 2002 by 3 friends who are concerned about the limited access for children to good qualities of books. It was born with the hope of bringing the children to their imagination like the fairytale in 1001 nights. The visions and missions of 1001buku are to increase the interest in reading among the children, to accommodate voluntary work interest in the community, and to facilitate the communities of volunteers and the managers of the library. Komunitas 1001 opens access for children from distributing the books, developing capacity, providing facilities, volunteering in the campaign, and book's interest, facilitating the activities and research of children. For contributing you can be one by volunteering, donating books, money, and if you are from organization and institutions you can cooperate too.
Contact Us:
Address: Rumah 1001 buku. Jalan Kemuning 3 RT008/RW004 no 3 Utan Kayu Utara, Matraman, East Jakarta 13120
Phone Number: +6256 4287 1699
Email: info@1001buku.or.id
3. Kita Peduli Sosial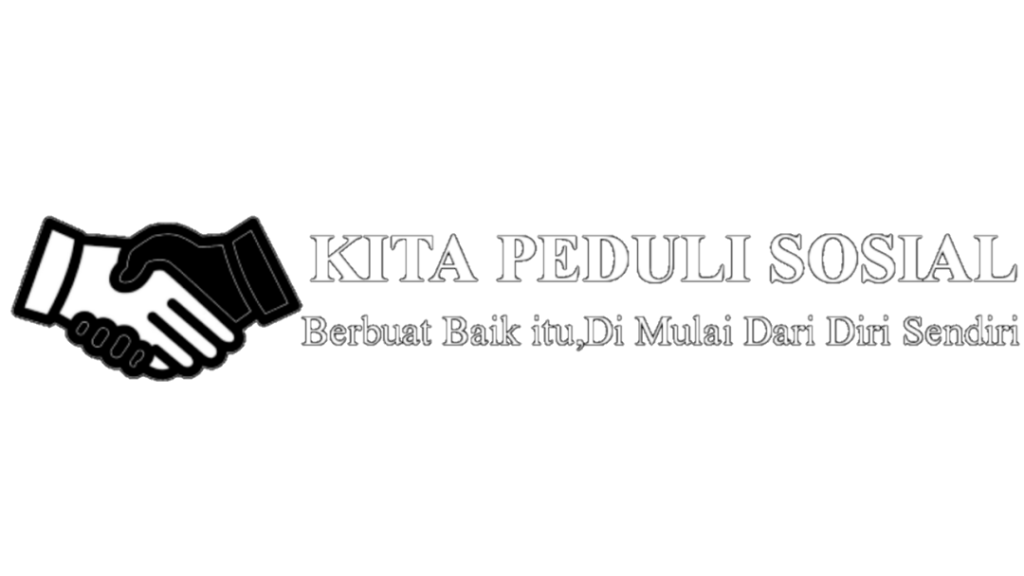 Kita Peduli Sosial is humanity and social community that raises an issue about humanity and active in a social role. The projects from this community include helping the floods, avalanche in Tangerang, Banten. Kita peduli sosial has involved in several issues such as flood, fire in the residential neighborhoods, and also the current issue of coronavirus. They focused on helping our society that suffered from disasters or issues. Their project revolves around charity or even giving help directly in the location. You can donate or become a volunteer to help. For their past and current projects, you may check on their website http://www.actproject17.org/.
Contact Us:
Address: Jl. Panca Warga 41 No.21, RT.2/RW.5, Cipinang Besar Sel., Kecamatan Jatinegara, Kota Jakarta Timur, Daerah Khusus Ibukota Jakarta 13410
Phone: +62812-1190-9138
Social Media: https://web.facebook.com/KitaPeduliSosial.ID/ 
Read also : Volunteer Opportunities in Central Jakarta
4. International Humanity Foundation Jakarta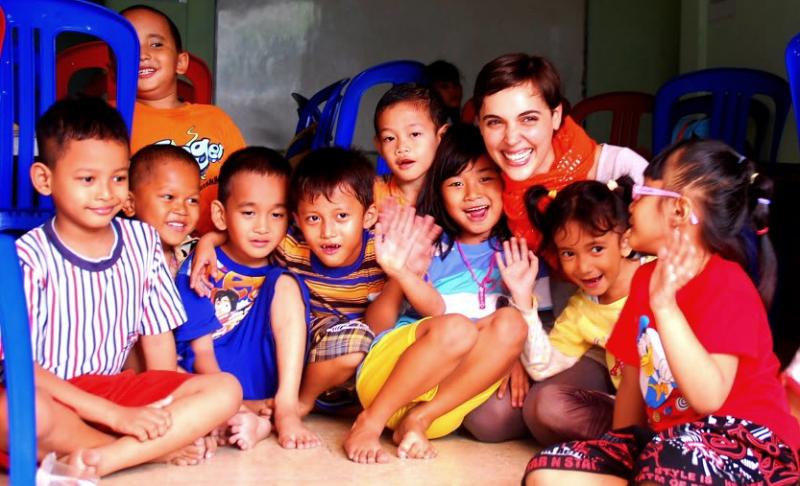 Our mission is to educate impoverished children – activating their highest potential – and educate global citizens, through real-life experiences, about the realities of impoverished communities, the value of other subcultures, and the many responsibilities of running an international NGO. People can contribute by donating material things such as money or even used computers, laptops, or tablets. The International Humanity Foundation also accepts volunteers and internships. You can try by clicking the link https://ihfonline.org/volunteer/. International Humanity Foundation (IHF) is seeking forward-thinking, dynamic individuals of all ages and backgrounds who are interested in learning from impoverished and marginalized groups to contribute to our Children's Homes and Education Centers. It nurtures leaders with cross-cultural experiences and respect for different cultures, who make decisions that serve and positively impact, promote, and protect the dignity and humanity of people everywhere.
Contact Us:
Address: Indonesia Center Kompleks Cipinang Elok I BLOK 1 NO 9, East Jakarta 13420
Phone Number: +62218195328
Linkedin: www.linkedin.com › company › international-humanity-foundation 
5. Relawan Indonesia untuk Kemanusiaan
Relawan Indonesia is an organization that engages in the field of disaster and volunteerism based in Jakarta and has branches throughout Indonesia. It was established on April 9th, 2011, in West Cibodas, West Bandung, and has already contributed since the disasters in 2004. The visions and missions of this Relawan Indonesia untuk kemanusiaan are to become an international reference in the field of disaster management and to accommodate every individual in terms of self-actualization in humanity activities, to facilitate in handling disasters, and to unite every individual, organizations, and institutions in volunteering activities.
The courses & training in nature include post-management, disaster management, emergency response, jungle rescue, vertical rescue, water rescue, wall climbing, jungle survival, navigation, carving, vertical photography, whitewater rafting, paragliding, SAR, and diving. The programs for volunteering include humanity actions, donating and volunteering actions. The three benefits of relindo are it is certified experts, affordable, and quality services.
Contact Us:
Address: Jl. Perintis Kemerdekaan No.73, Kayu Putih, Kec. Pulo Gadung, Kota Jakarta Timur, Daerah Khusus Ibukota Jakarta 13260
Phone: +6213-8959-3444
There are still many volunteer programs you can find in East Jakarta. You can even make your own volunteer program with your friends. By contributing to volunteer work you already help and show that you care to this society. Good luck!